Translation category: Writing your application post
This is the second post on this series that explains how the revamped translation category works.
Having suffered much abuse in the past, a lasting solution was implemented.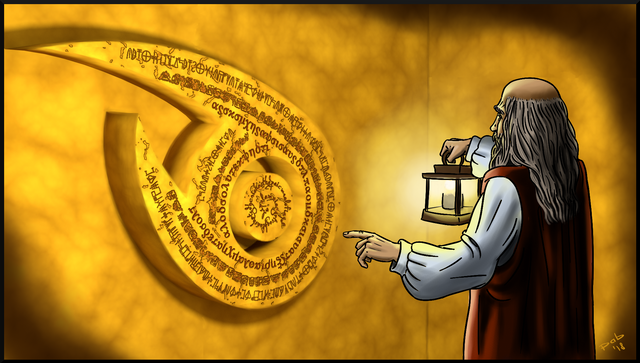 Source
In my first post here, I briefly discussed some of the major changes that took place in the category. I went further to discuss the functions of the Language Moderator and the Translator. I concluded with the Format that can be used as a guide while writing your application post.
This post will look into the format and explain it in simple terms.
The format for writing your application post.
Give a brief introduction of yourself and your occupation.
State the reasons for wanting to become a Language Moderator, translator, or both.
State the qualifications that make you suitable for the role.
Translate the above into your native language.
Make a voice over of the above in English and your native language.
Now, let's delve into each section and explain what it means.
Brief Introduction
This is an integral part of any discussion. Anyone reviewing your application will love to know you. It creates a sort of friendly atmosphere. You can tell us your name and any personal information you can share. This is an application post and it's sure many users out there are going to see it. You will want to sell yourself out. Who knows maybe someone might be interested in your profile. This should spur you to include your skills, hobbies, and those training you've gone through in your application post.
Reasons
Why do you want to be part of this? Are you doing it for the love of seeing open source projects reaching a wide audience or any other reason? Let us know. Give reasons.
Qualifications
What makes you think you are suitable for the Language Moderator or Translator role? This is where you have to sell yourself to anyone reviewing the application. You can give samples of your previous translation links. What other qualifications regarding this role do you have? Don't be afraid to list them all.
Translation
You should translate everything written above in your native language. We want to see if you are capable of providing that quality translation we want. This means that you must be fluent not only in English but also in your native language. You should be careful about your
They play a huge role in quality translation. A wrong spelling can change the meaning of an entire string. We want you to imbibe the quality spirit right from now.
Voice-over
You already gave the translated part of the application post, now you will need to do a voice over. You should record your voice include it in your application either by youtube or any other preferred means.
Your voice gives more information than the written text. The person reviewing your application can judge how fluent you are both in English and your native language. So, I will urge you to calm down and take it easy. Take it as if you are having a conversation with a friend. Don't fake it, as you will falter along the recording. Be original. The voice over must be of the English part and native language part too.
Application length
There are lots of applications coming in for review. You don't want to bore the reviewer. I advise 500-700 words post. That will be enough to put any information based on the format given.
Once your application has been approved, you can now communicate with other team members and Language Moderator.
Conclusion
You can join the DaVinci Discord server to get started.
Sample application post
Series Backlinks