Kim's Quest #32: Strolling Around People's Park, Davao City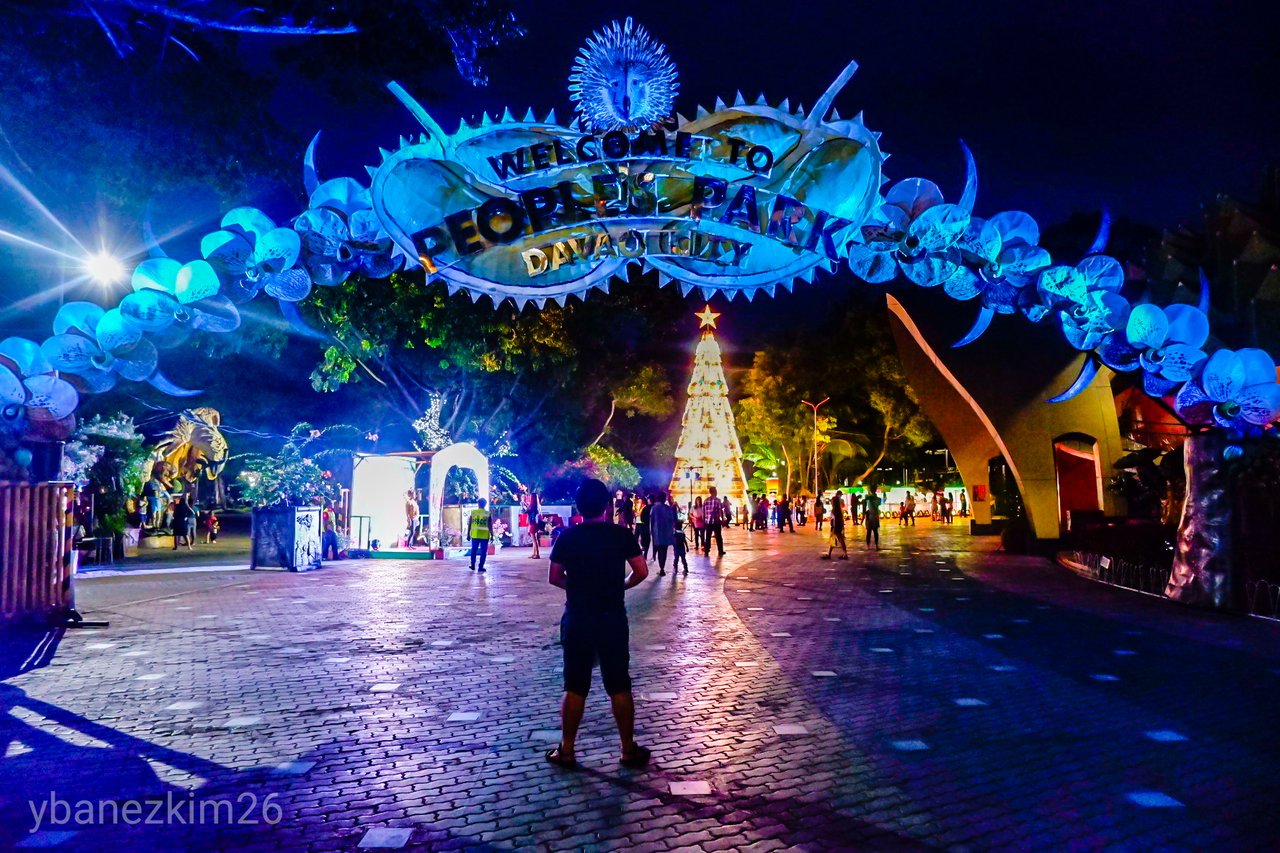 [1/50 secs @ f/3.5, ISO 5000, 15.0 mm]
Hello steemians!
This should have been uploaded last December, but procrastination was too strong that time. This should have been the next post after Mt. Kalatungan series since this was during our stay in Davao City after scaling Mt. Kalatungan and Mt. Wiji in Bukidnon. But you know, I always end up doing different things than what was originally planned.
On the Context of Open Spaces in the Philippines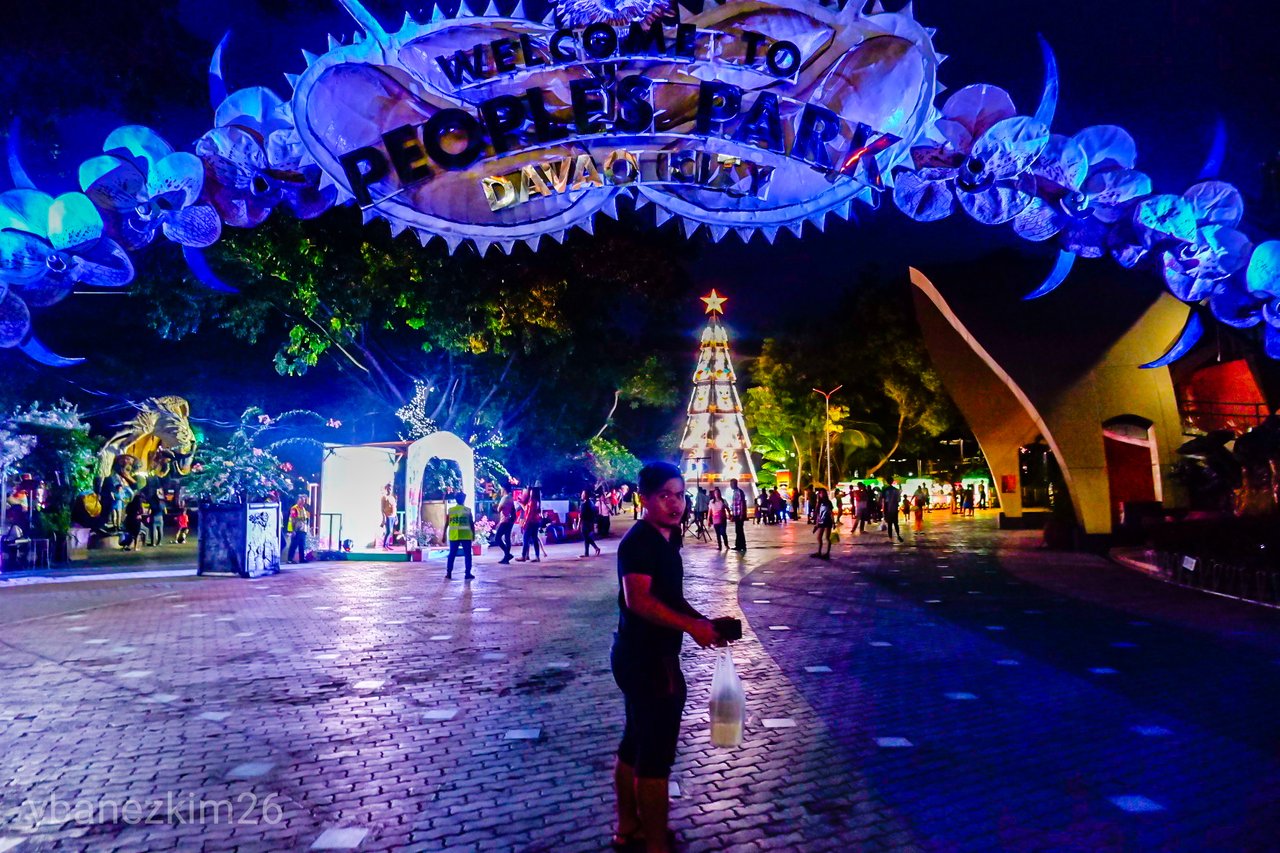 [1/50 secs @ f/3.5, ISO 5000, 15.0 mm]
If this was maybe five years ago, I would say that there's nothing special about a public park. But when I watched a local documentary about public spaces and the crisis that's hounding the Philippines in the recent years, I realized that public spaces deserve more attention. With the fast growing economy that the Philippines enjoyed in the last decade and the advent of consumerism, shopping centers, greenbelts, and malls have been sprouting everywhere in the country.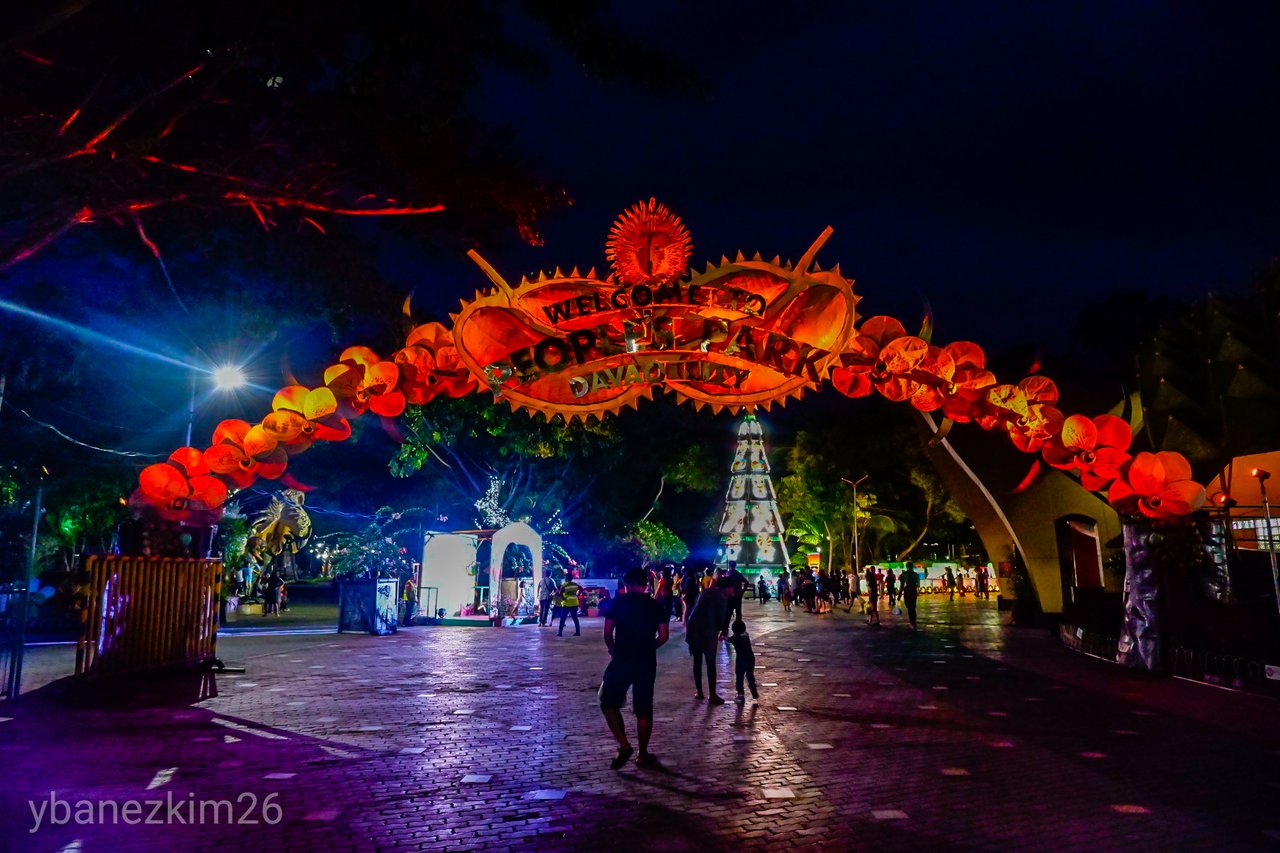 [1/50 secs @ f/3.5, ISO 5000, 15.0 mm]
That could be a good thing if and only if proper and sustainable urban planning has been followed. Sadly, it was not the case. The local documentary that I was talking about was entitled "Espasyo" by Jay Cesora Orense, under Kaya - a now defunct TV5 documentary series that tackles Philippine societal issues.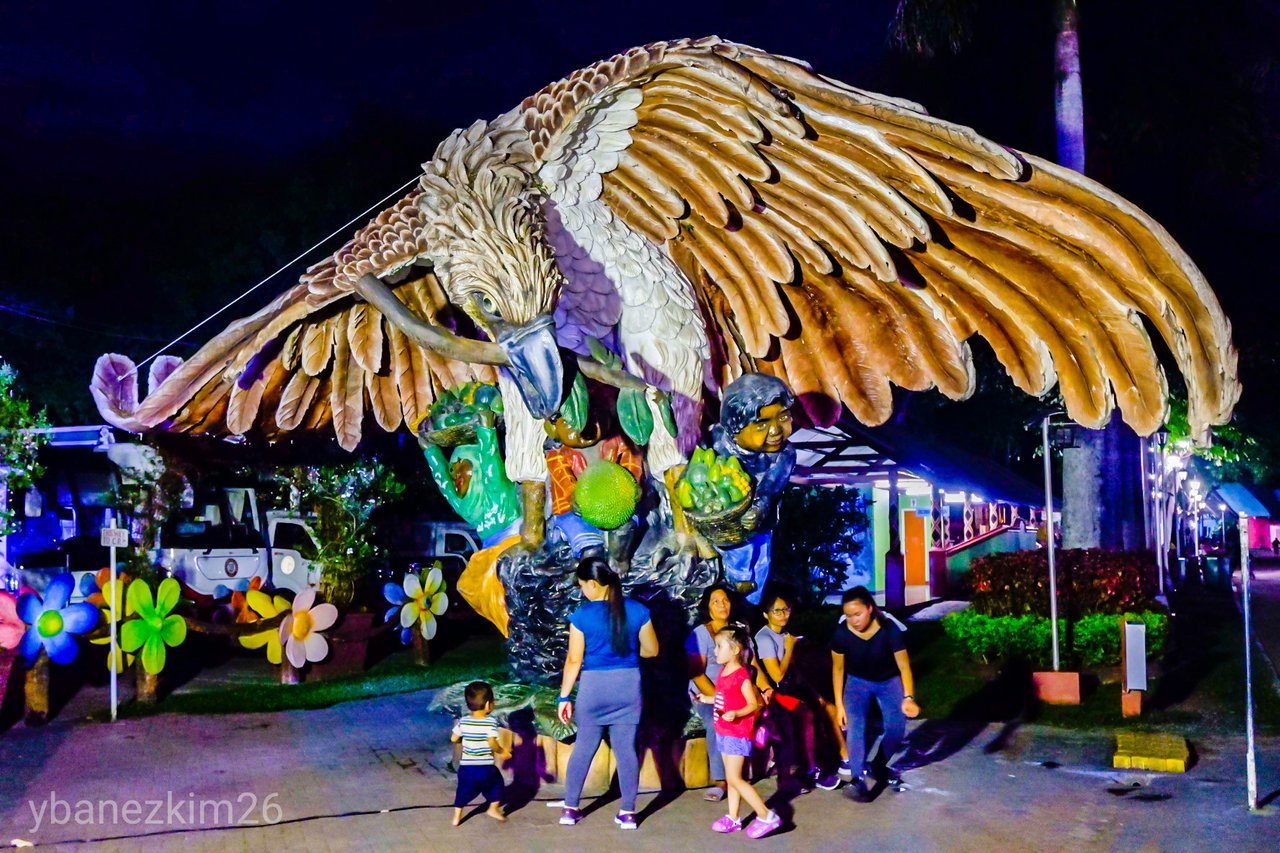 [1/50 secs @ f/4.4, ISO 5000, 23.5 mm]
What happened here in the Philippines was the opposite of many European cities where safe public spaces and parks are considered as part of the everyday life of its people. Here, people seemed to enjoy more in shopping malls than in public parks. There are a lot of possible reasons for that, but I think it's due to air-conditioned space in malls compared to hot and humid climate in open spaces.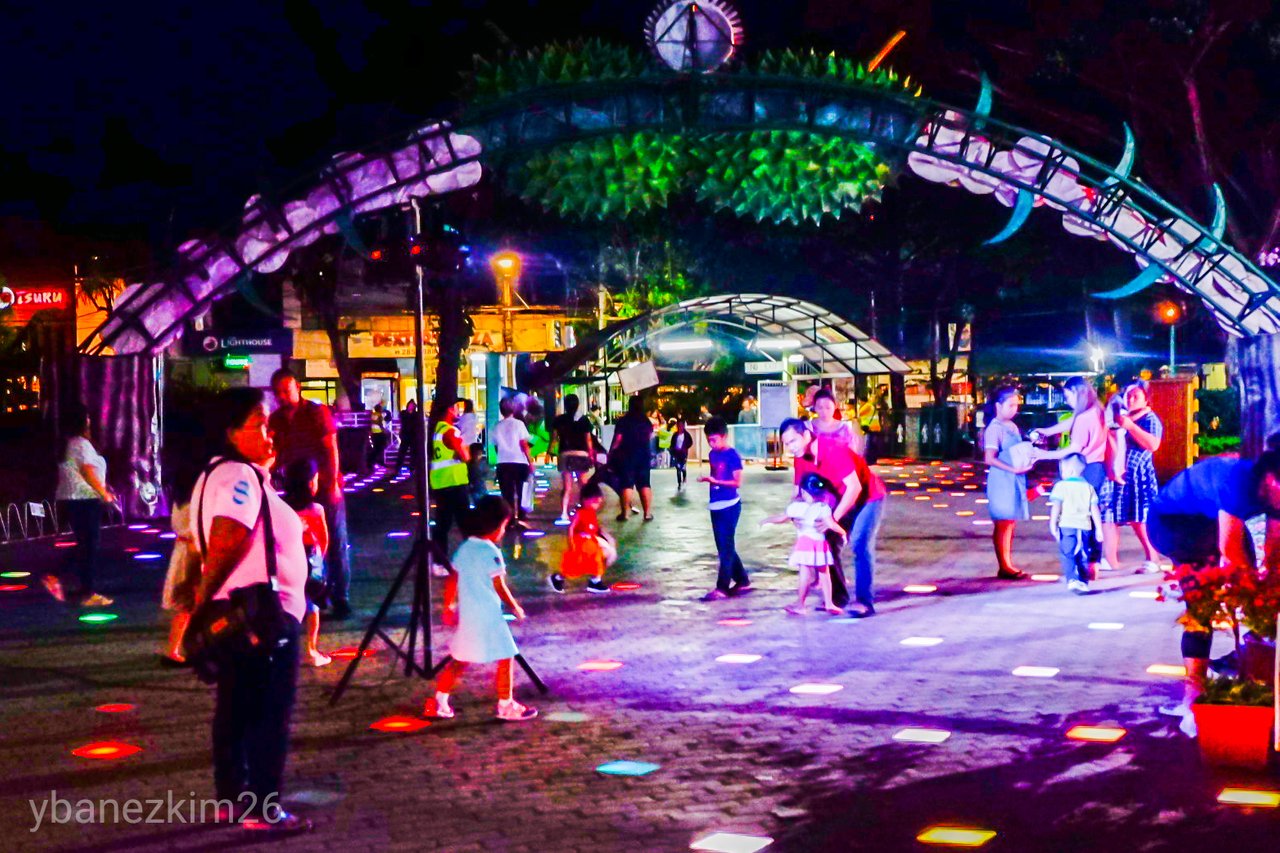 [1/50 secs @ f/4.5, ISO 5000, 29.6 mm]
One of the metrics used in determining a healthy and livable city is the amount of available spaces that could be used by the public. Some cities even have interconnected network of public parks for its people. But in the Philippines, those public spaces that were determined before were slowly eaten by the growing demand of prime real estate.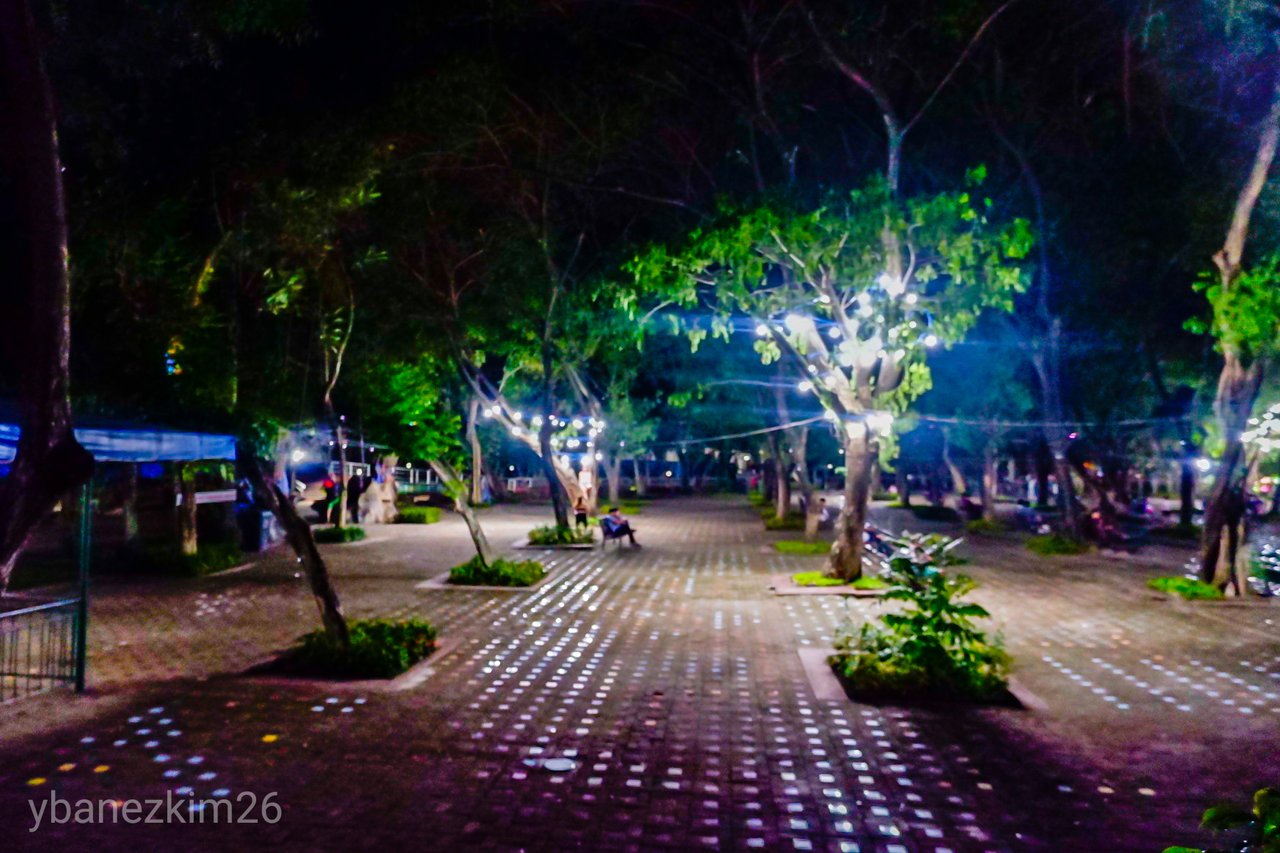 [1/50 secs @ f/3.5, ISO 5000, 15.0 mm]
With the towering concrete structures as one of the signs of economic growth, what happened to public open spaces? In the concrete jungle, can we still breath under the canopy of trees? Those questions should be answered in order to address an urgent issue here in the Philippines, the loss of safe public spaces. Those that remained should be protected for the next generation to enjoy.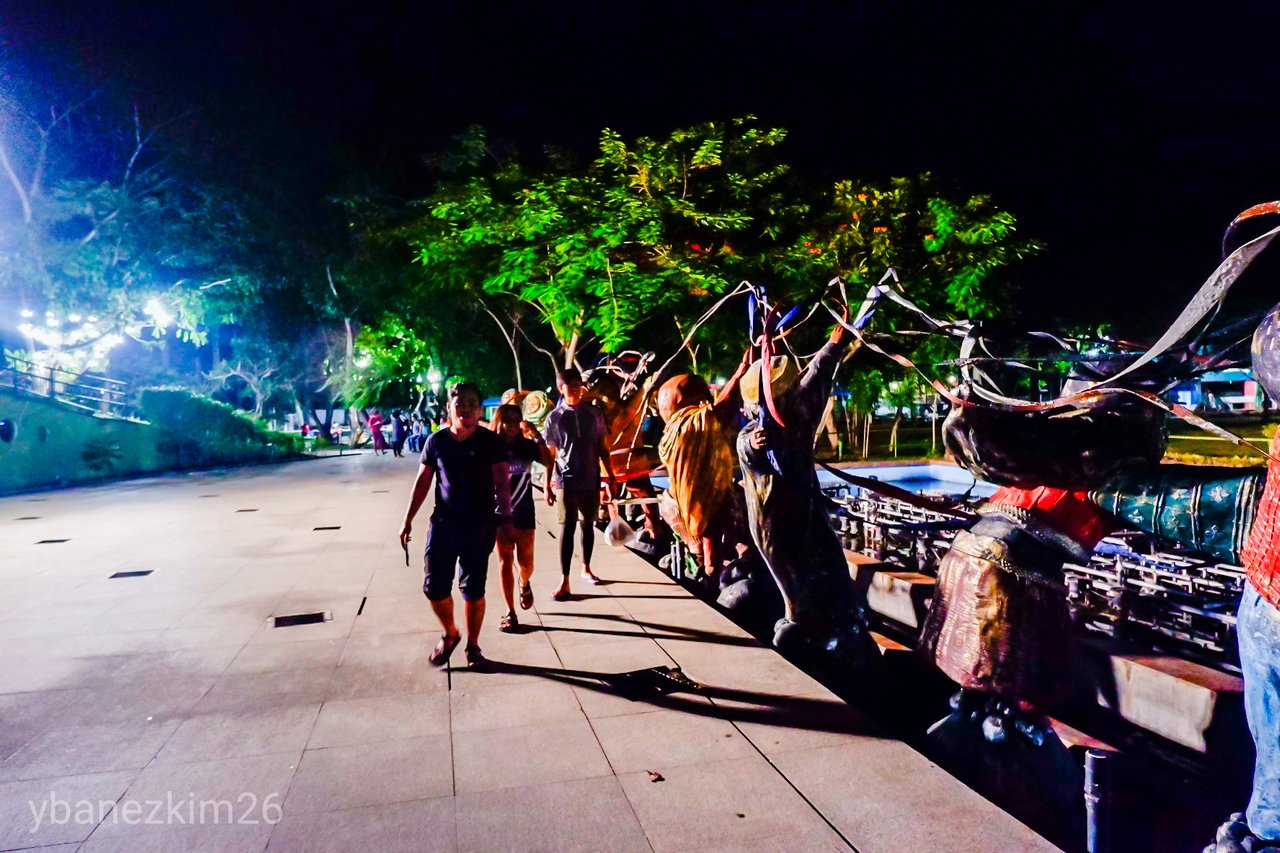 [1/50 secs @ f/3.5, ISO 5000, 15.0 mm]
After watching that documentary, I began to appreciate public parks more and started to be amazed by how those spaces became integral to the lives of the people in a certain community.
---
PEOPLE'S PARK
Davao City
---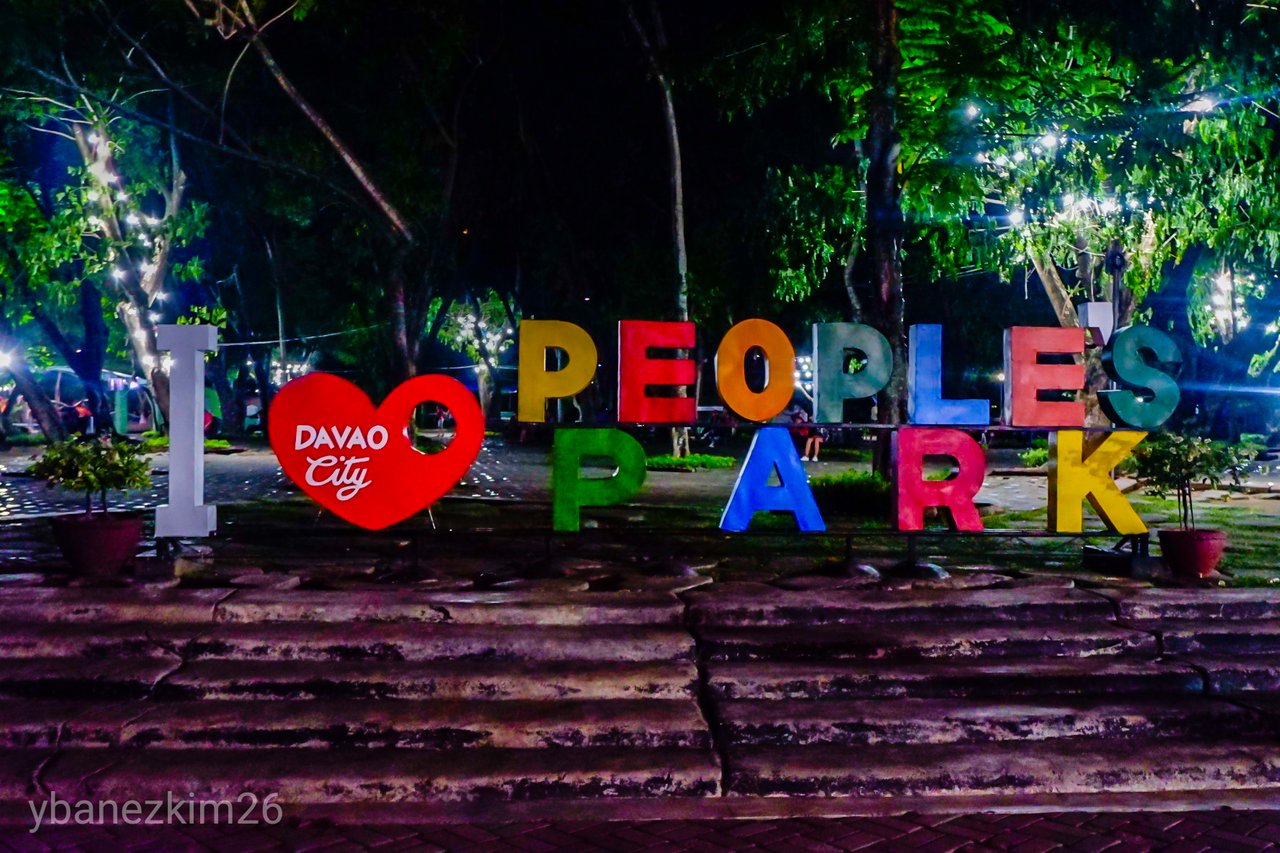 [1/50 secs @ f/4.2, ISO 5000, 22.8 mm]
We roamed around People's Park at night because we pretty much slept during the day after that exhausting climb. Before we entered the park, we decided to check out the establishments in the area first. There's a pasalubong center just beside the park so we bought souvenirs.
Charcoal and Durian Ice Cream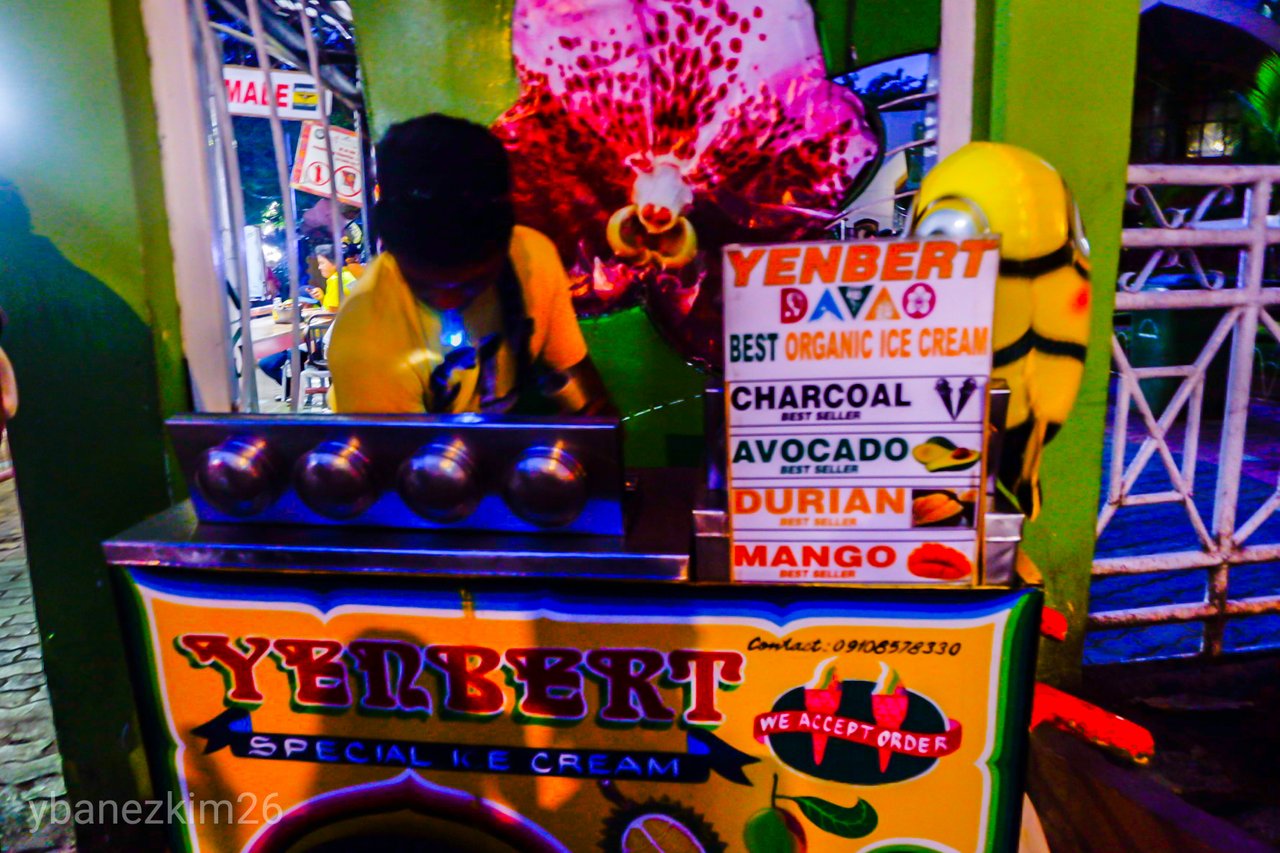 [1/6 secs @ f/4.5, ISO 1250, 15.0 mm]
We tried a local ice cream at the entrance of the park. Durian and its derivative products are famous in Davao City. Ice cream is one of them. Not everyone loves durian because of its smell, but I'm one of those who have grown to love it.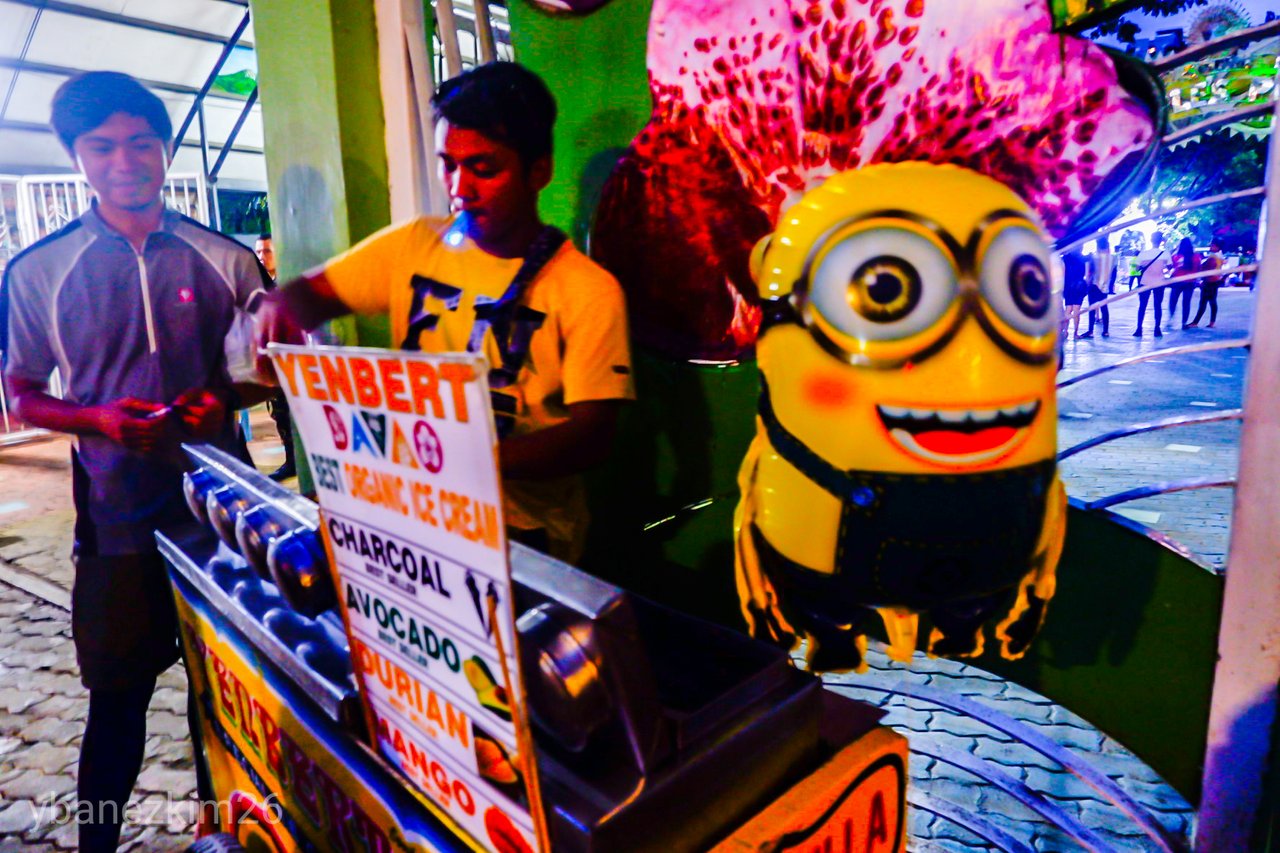 [1/6 secs @ f/4.5, ISO 1250, 15.0 mm]
One of the most intriguing flavor is the charcoal ice cream. I tried that one, but there's nothing really special about it. The color can maybe pique your interest, but it's just a normal ice cream really in terms of taste.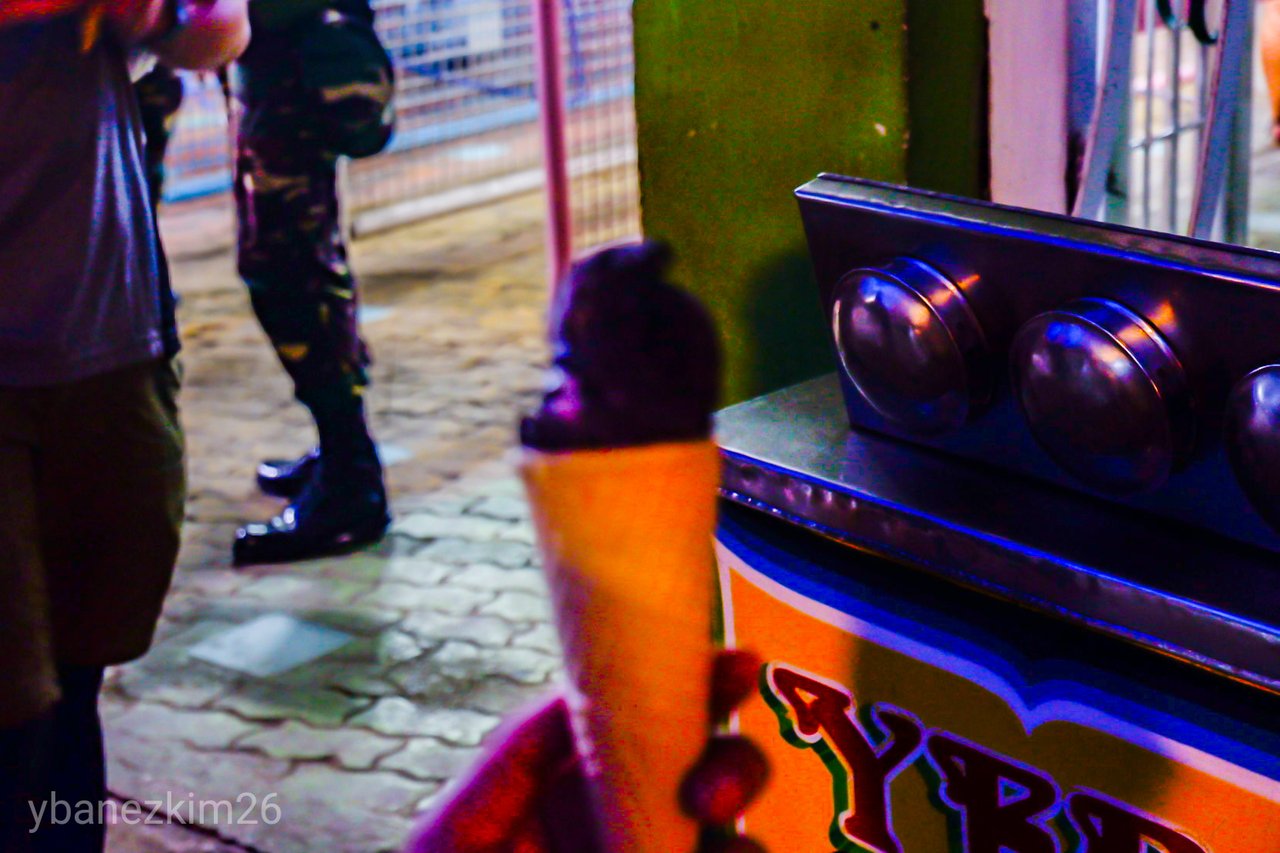 Due to the enticing flavors of their ice cream, which could not be found anywhere else, many people bought as they were intrigued.
Inside the Park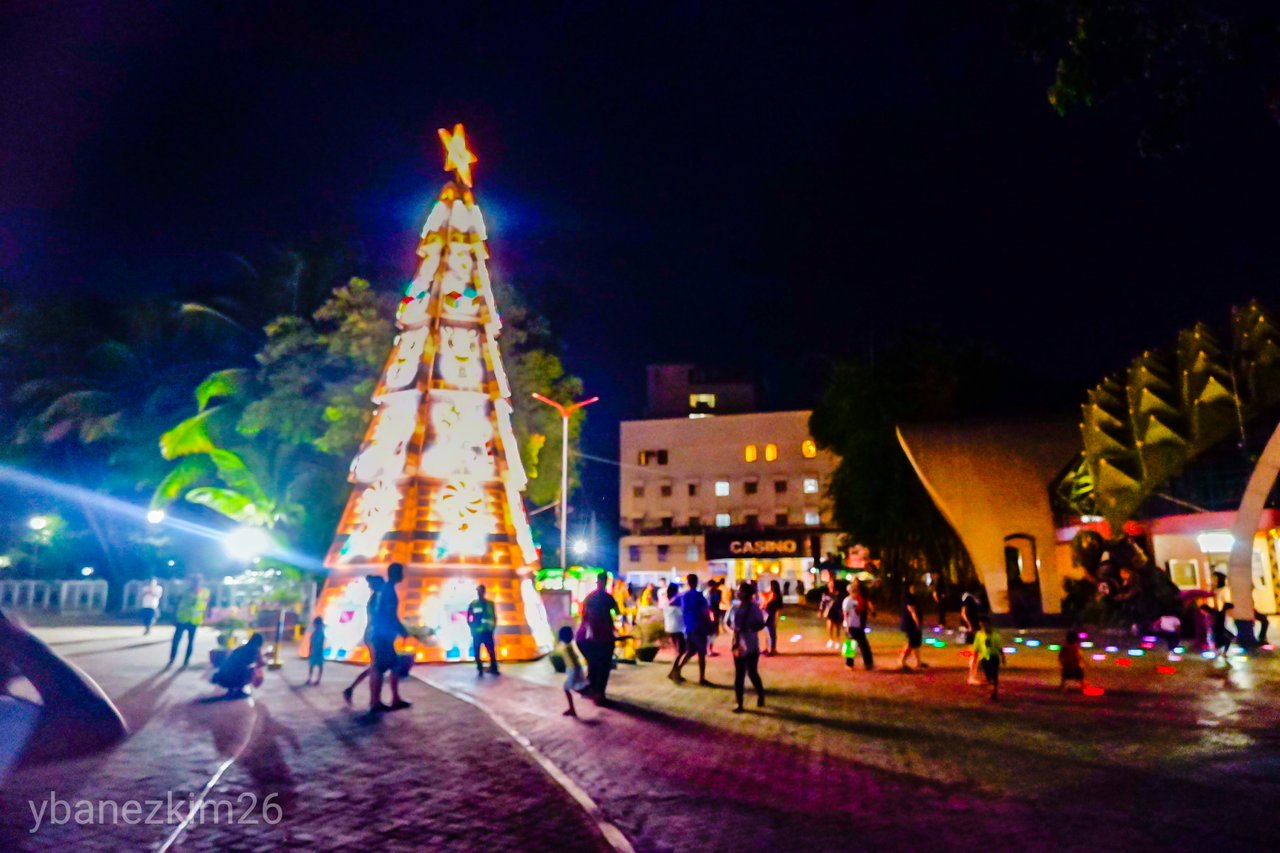 [1/50 secs @ f/3.5, ISO 5000, 15.0 mm]
The entrance has a lot of police personnel and backpacks are not allowed inside. This was on the onset of martial law in Mindanao. Even when we were travelling in and out of Davao City, there are designated check points. From Bukidnon and entering Davao, there's a checkpoint where we have to put our bags inside an X-ray scanner.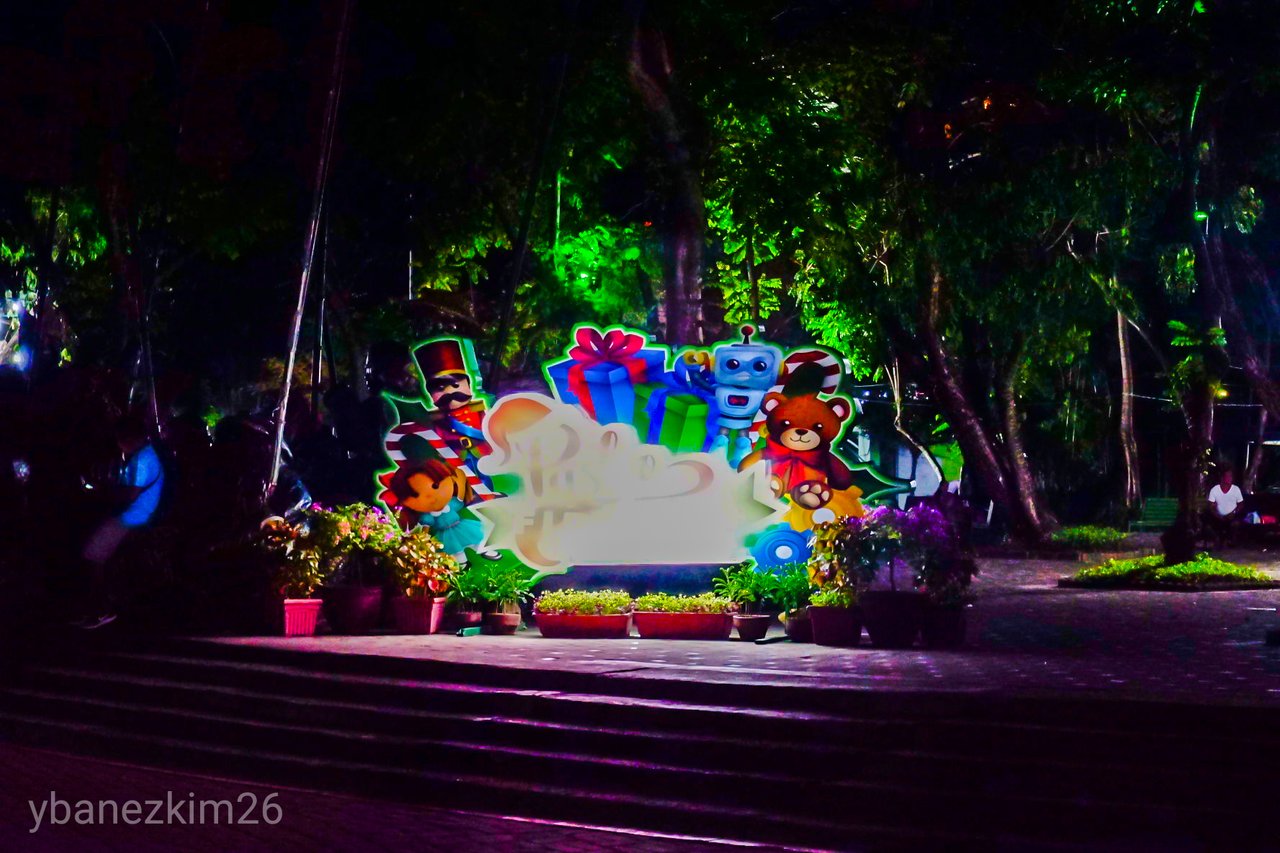 [1/50 secs @ f/5.6, ISO 5000, 45.0 mm]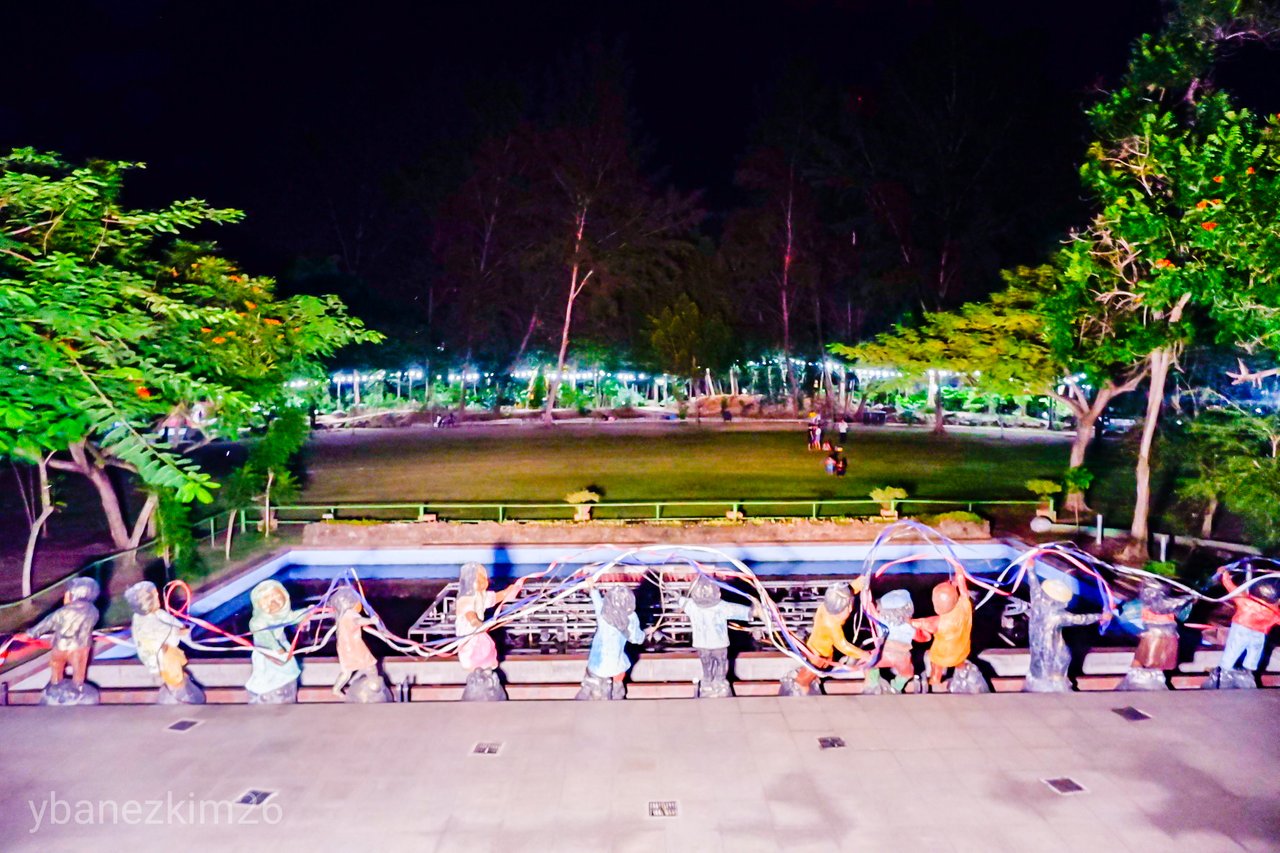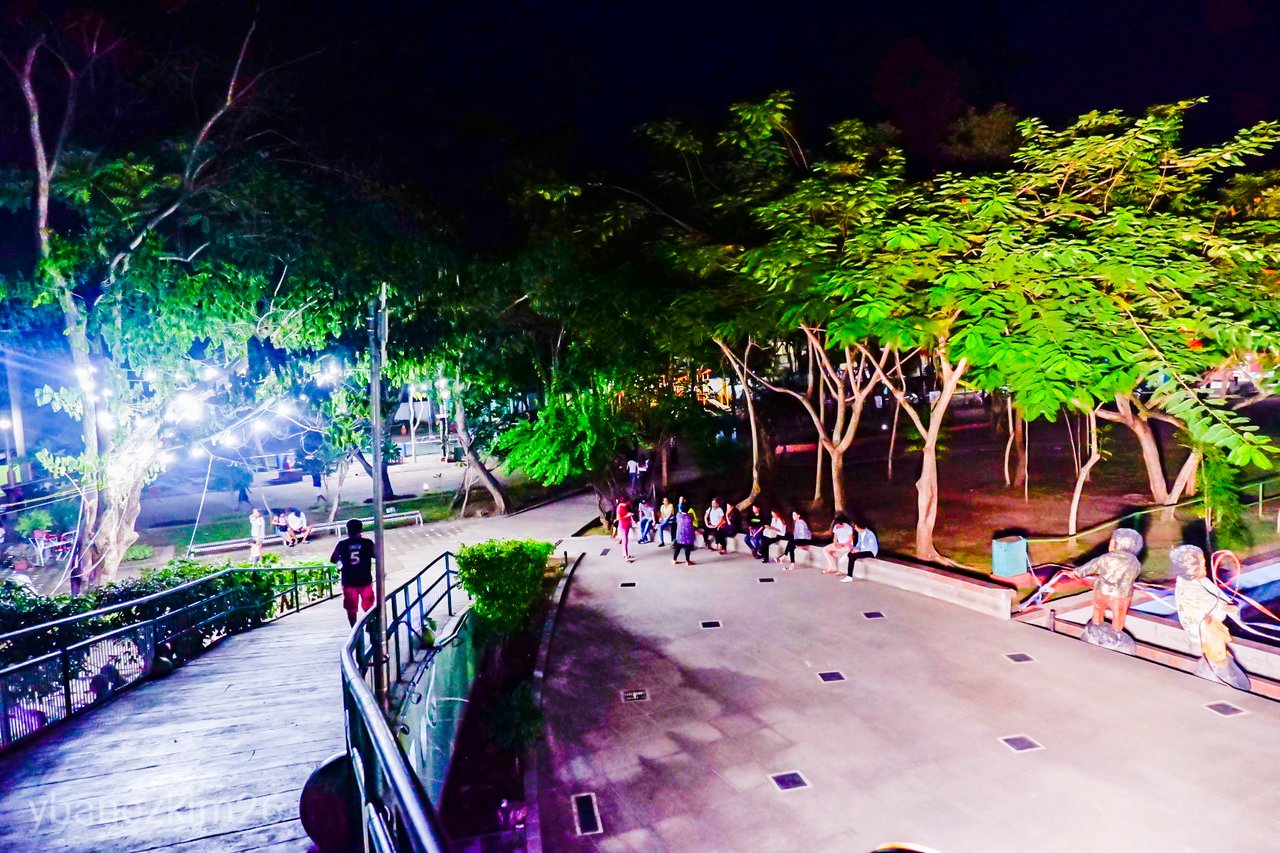 [1/50 secs @ f/3.5, ISO 5000, 15.0 mm]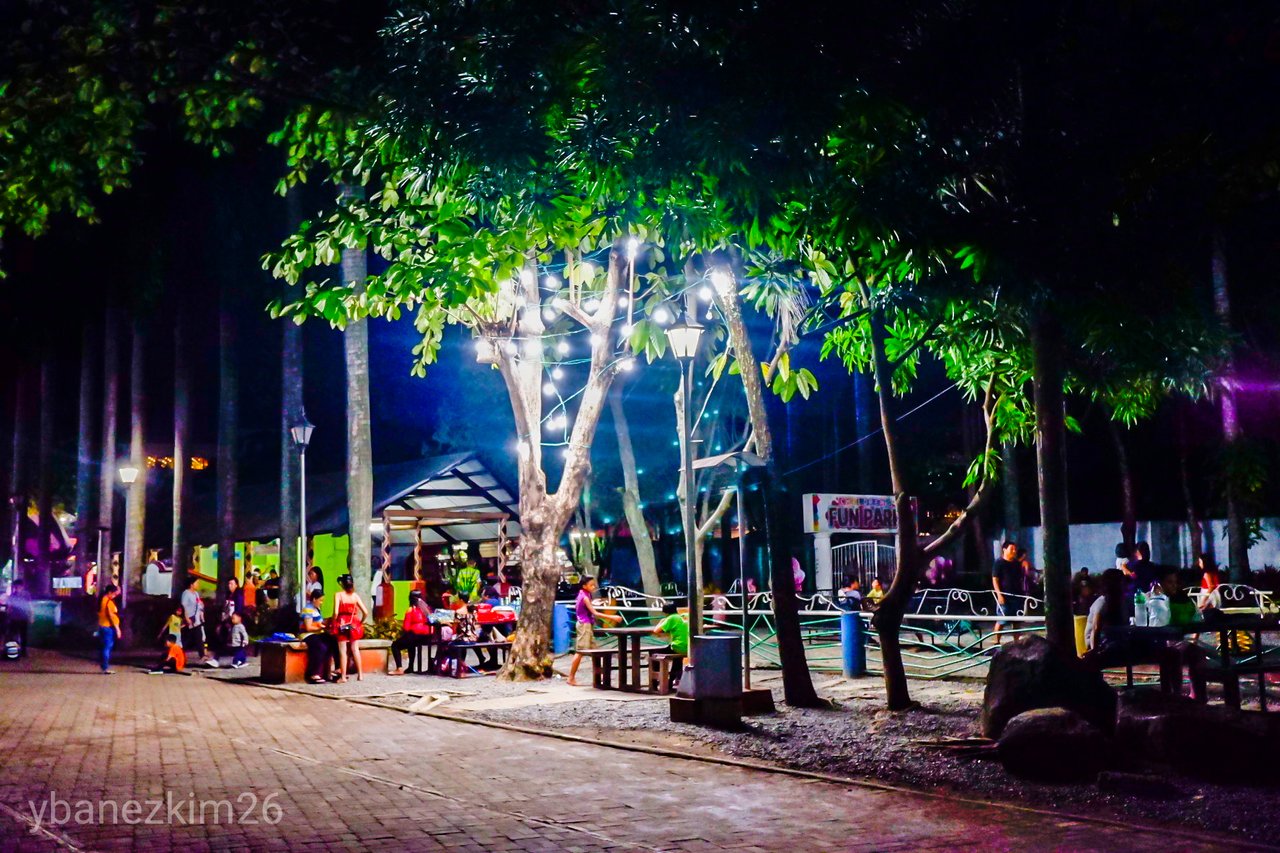 [1/50 secs @ f/4.4, ISO 5000, 24.2 mm]
Back to People's Park, it was really colorful since it was Christmas season. I love observing people enjoying their time with their family and friends. Watching those children playing with the colorful lights was also a delight.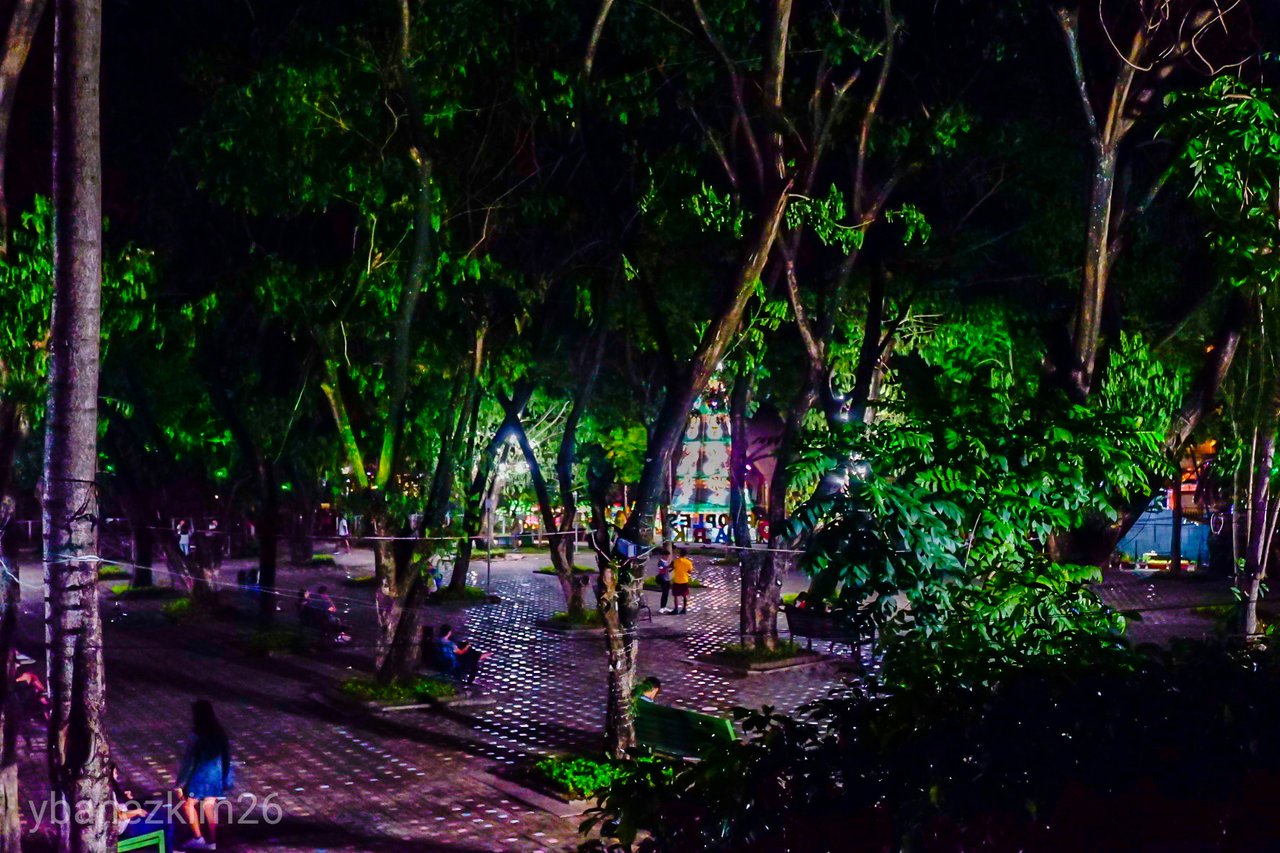 [1/50 secs @ f/4.4, ISO 5000, 25.6 mm]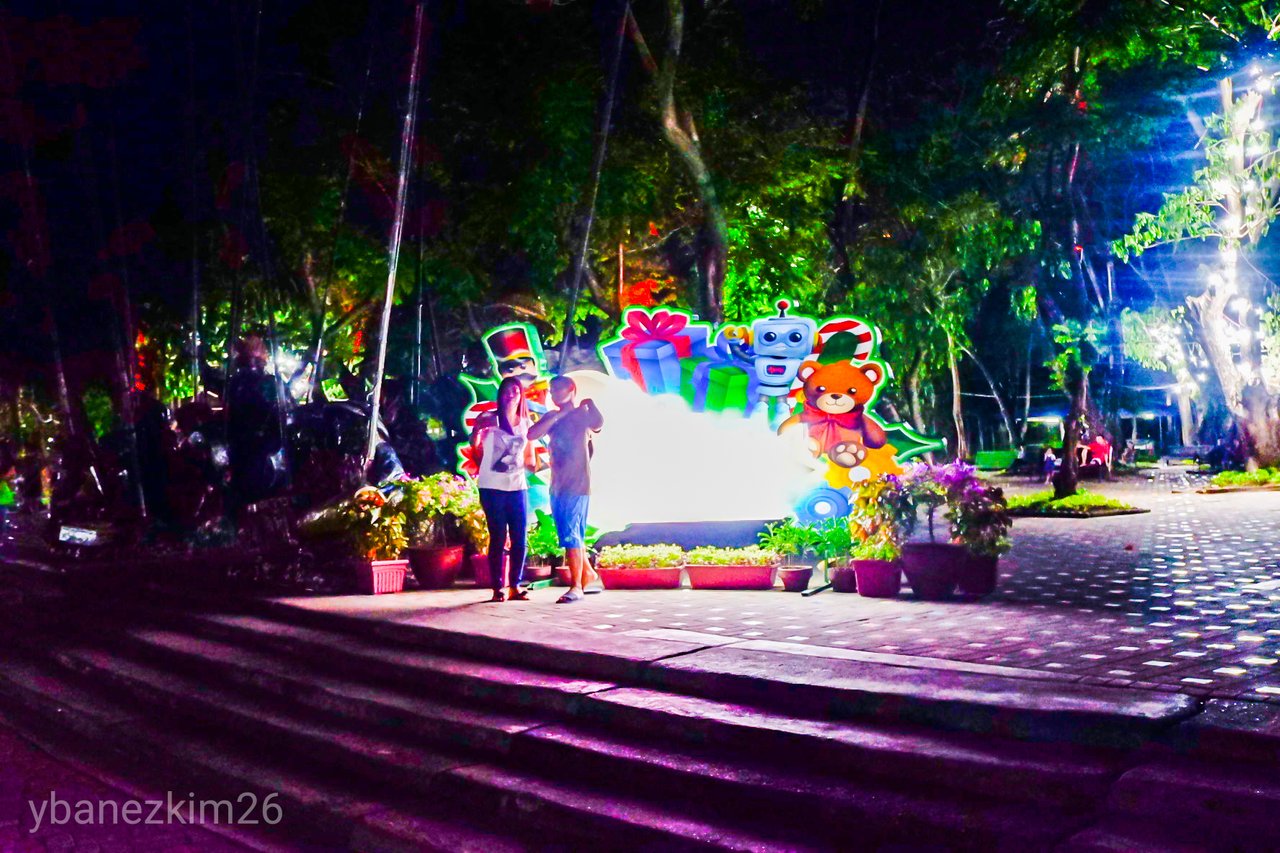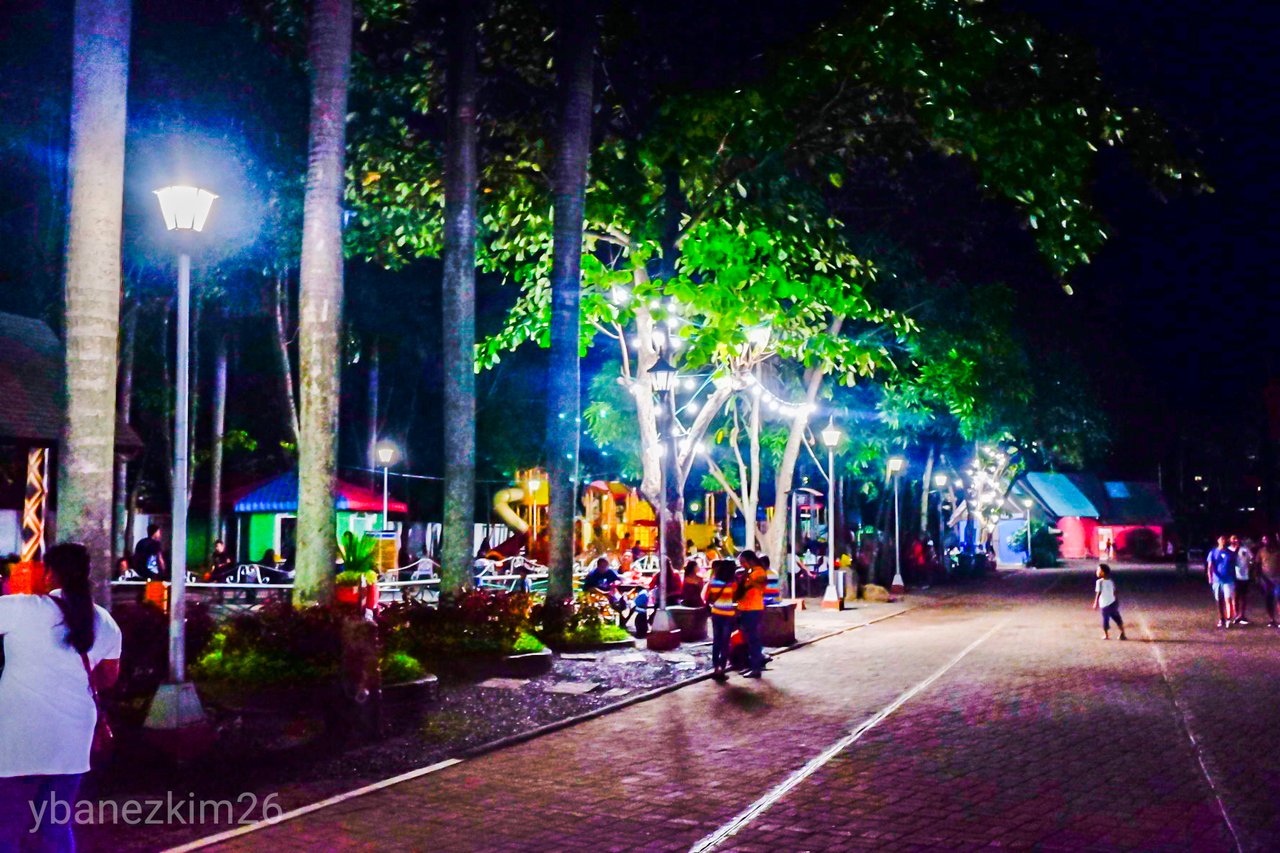 [1/50 secs @ f/4.2, ISO 5000, 22.8 mm]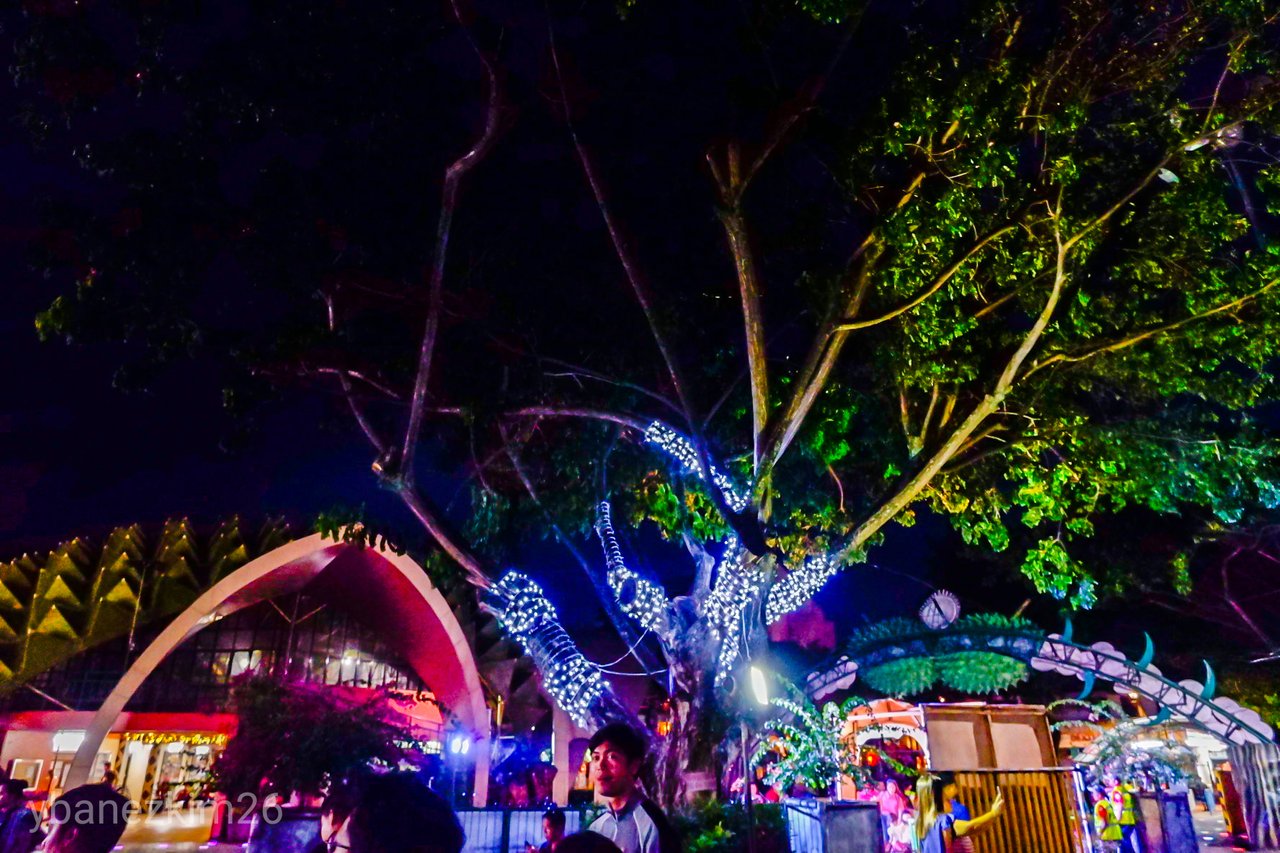 [1/50 secs @ f/3.5, ISO 5000, 15.0 mm]
Visiting the park that night brought a lot of positive feelings to me. I got to enjoy the company of my new found friends while watching the locals. The documentary was right. Having a public open space really promotes the holistic well-being of the people in the community.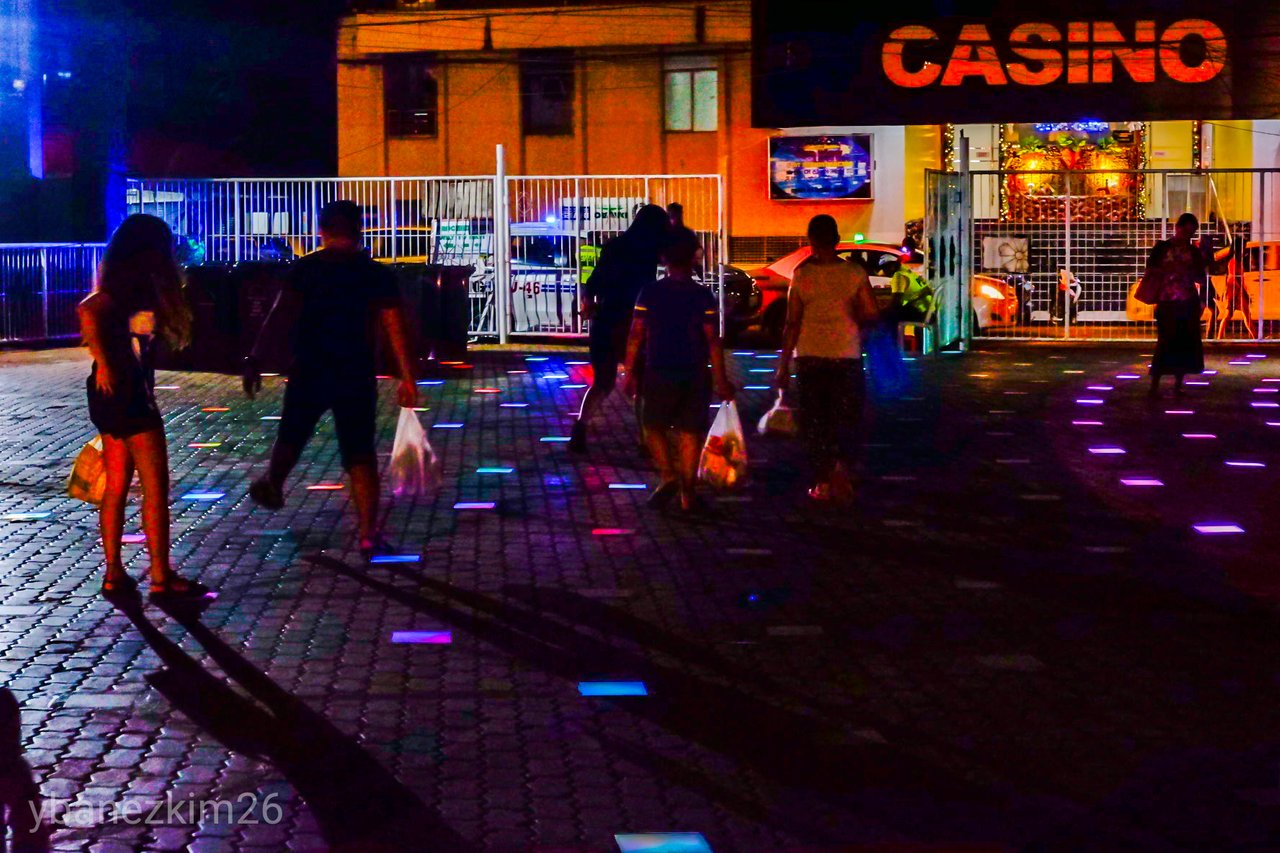 [1/50 secs @ f/5.6, ISO 5000, 45.0 mm]
This post inspired me to do something else aside from Kim's Quest. I was thinking of something that would showcase the Cebuano culture to the world, but I still don't know how to go about it. Let's see where this idea will lead me. I'm excited for the future!
---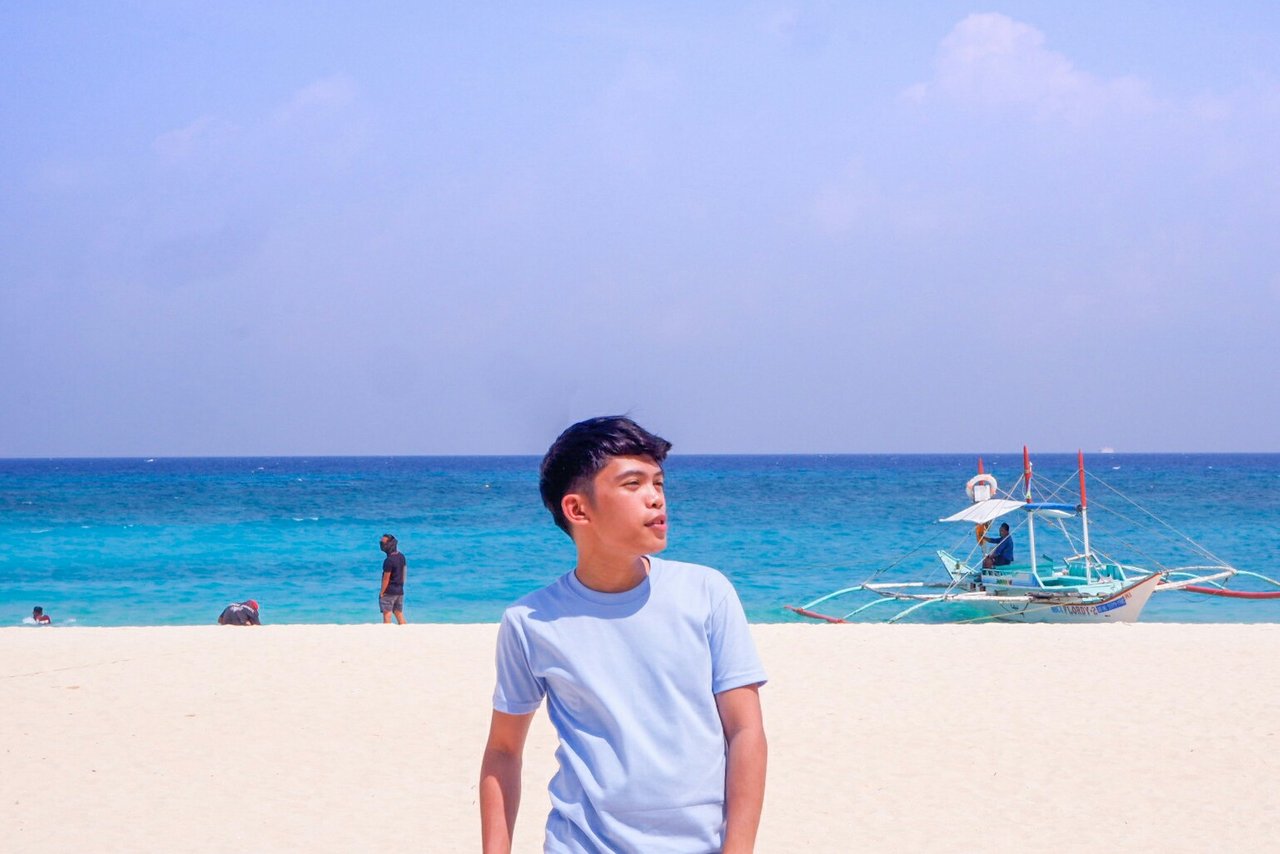 Kim Ybañez
Welcome to Kim's small corner in the Steem blockchain. He is a chemical engineer by profession, but a blogger by passion. He is a wanderlust and an adventure seeker. Join his quests as he visits secluded destinations, climbs mountains, tries new and exotic dishes, and explores his country (The Philippines) and the rest of the world (it will just follow since he's still a poor, corporate slave with tons of bills to pay and two siblings to support in college).