Ban on Ola Cabs in Bengaluru is Unfortunate
Today, the license for ride-sharing start up Ola was suspended for 6 months in Bengaluru.
Ola is a widely popular ride-hailing app across India with over 1.3 million partner-drivers for its cab service.
Recently, Ola cabs has ventured into bike-taxis in Bengaluru. Although the company had suspended bike-taxi operation "weeks ago", Karrnataka Transport Department has charged ANI Technologies (Ola's parent co.) with violation of licesne. The company was operating bike taxis while it only possessed license for four wheelers.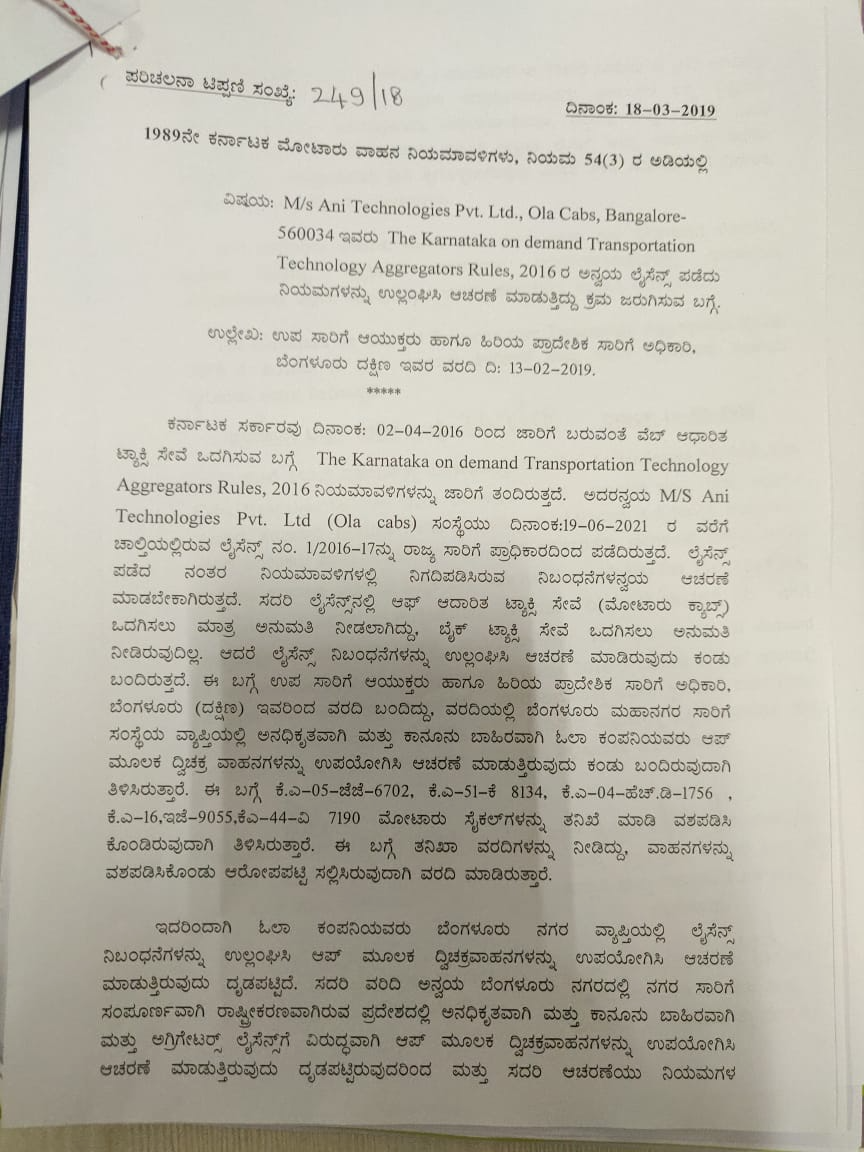 Image courtesy: YOURSTORY
The notice was sent to the company under Karnataka On-Demand Transportation Technology Aggregators Rules, 2016. Now Ola can't operate its cabs and auto service in the city for at least 6 months.
Only last month, Flipkart co-founder Sachin Bansal joined the Ola board and brought in an investment of Rs. 650 crores. The company had already raised $74 million led by Steaddview Capital as part of $2 billion funding round. Very recently, the company raised $300 million in a strategic deal with South Korea's Hyndai Motor Group.
The company claims that several bike taxis startups are still operating without adequate licensing.
I can understand that ride-sharing services being a new field, it's a challenge for many city administration. Chinese based bike sharing companies like OFA, GoBike etc. also started without acquiring a proper license in many cities world over. City governments were later forced to draft licensing terms for such services.
Why ban auto & cab division?
Ola autos and cabs serve a huge need for mobility for citizens. If it violated bike taxis licensing requirement, then auto & cab segment shouldn't be penalized for it. These services should let to be continued and some monetary and / or other penalties should be enforced instead.
I wasn't aware of any such State rule like Karnataka On-Demand Transportation Technology Aggregators Rules, 2016. But I fail to understand how suspending the license of four-wheelers for 6 months will do justice with the violation of bike taxi licensing!
Strange are the ways of delivering justice! In this case, citizens are also being penalized indirectly. Will the Government make arrangement to fulfill the vacuum so created for moving its own citizens?
In fact, Government should incentivize two-wheeler usage over four-wheelers to de-congest city roads.
But that's how the life is ...in human society! It's always difficult to choose right from wrong.