Tether $USDT is live on XBTS DEX Exchange!
xbts
55
last month
Steemit
2 min read
Tether (USDT) added on XBTS Dex Exchange
XBTS Dex Exchange is a Bitshares-based decentralized exchange and an entry point into the decentralized market https://xbts.io/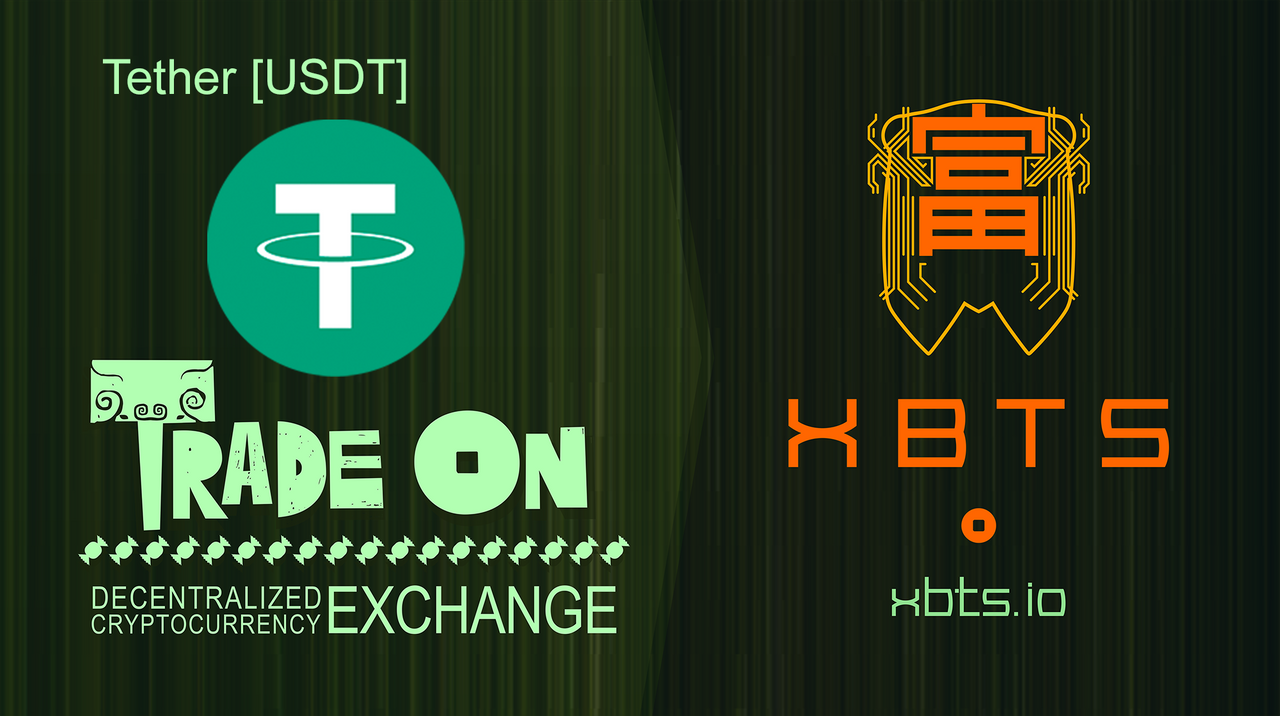 Deposit and Withdrawal are Available
https://ex.xbts.io/#/asset/XBTSX.USDT
Trading for USDT/BTS, USDT/BTC, USDT/STH and other pairs are available.
https://ex.xbts.io/#/market/XBTSX.USDT_BTS
Minimum Deposit/Withdrawal: 10 USDT
About Tether
Tether (USDT) is a cryptocurrency with a value meant to mirror the value of the U.S. dollar. Following the widespread success of our Bitcoin-based USD Tether, issued via the Omni Layer Protocol, Tether has launched and issued both US Dollars and Euros as Ethereum-based Tether, compatible with the ERC20 standard. The Ethereum-based Tether allows for tokenized USD and EUR to be transferred over the Ethereum network. This enables interoperability with Ethereum-based protocols and DApps whilst allowing users to transact and exchange fiat pegged currencies across the Ethereum Network.
The contract information and issuance information for these new versions of Tether are viewable at https://wallet.tether.to/transparency.
About XBTS Dex



XBTS Dex Exchange is a Bitshares-based decentralized exchange and an entry point into the decentralized market. XBTS provides prompt and comfortable exchange of bitcoins and altcoins. Instant buy and sell of cryptocurrency at fair price with blockchain guarantees. Only you have the access to your account!
Welcome!
https://xbts.io/