VILLAGE PIZZA and ALPACA BURGER?! 🍕 🍔
---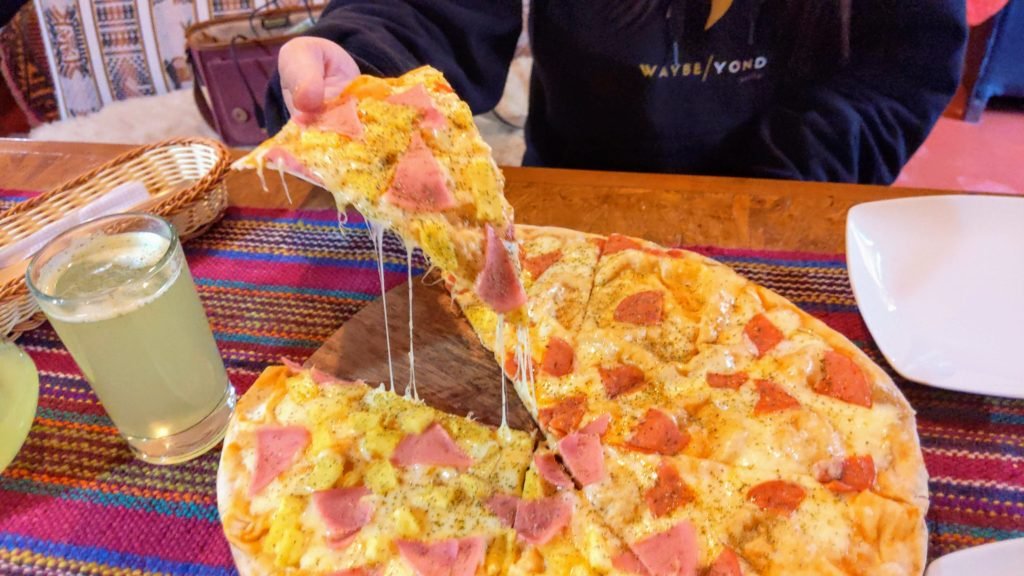 ---
Who would come to Peru for Pizza and burger? Not really. They're here for the world-famous Machu Picchu, the delicacy like a deep-fried guinea pig (cut), exotic alpaca steak, and a lot more delicious Peruvian cuisine, perhaps. Anyways, once we're in Peru, we'd love to try anything Peru has to offer. Here, in Ollantaytambo, the transitory village you gotta stop to get to Machu Picchu, everywhere pizza and burgers. I wonder why on earth? Wait, not normal kinds, they're VILLAGE PIZZA and ALPACA BURGER?! 🍕 🍔
Sounds exotic, doesn't it?
Lovely small village, Ollantaytambo
We stopped in Ollantaytambo for only a day on the way from Cusco to Machu Picchu. The closest train station to the world-famous ruins is here. You'd better take the advantage as the train ride in Peru would cost you an arm and a leg. Here we go, Ollantaytambo!
Ollantaytambo is in the Sacred Valley. I swear it's one of the loveliest ones I have visited. A small town (really small) surrounded by the mountains and got a river cut through.
What does Ollantaytambo have to offer?
As mentioned, it's a really really small town in the Cusco region. There are ruins, souvenirs and artisanal shops and a few farms around. We went to one and we loved it A LOT! There are quite a good amount of restaurants as you can imagine, how touristy it could get during high seasons for being a transitory town to get to one of the world's 7 wonders, Machu Picchu.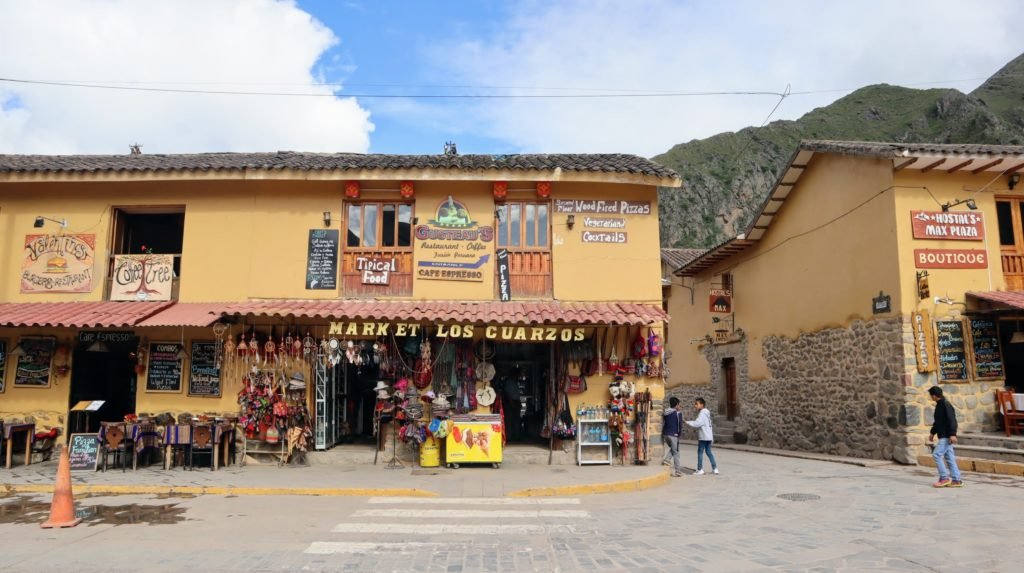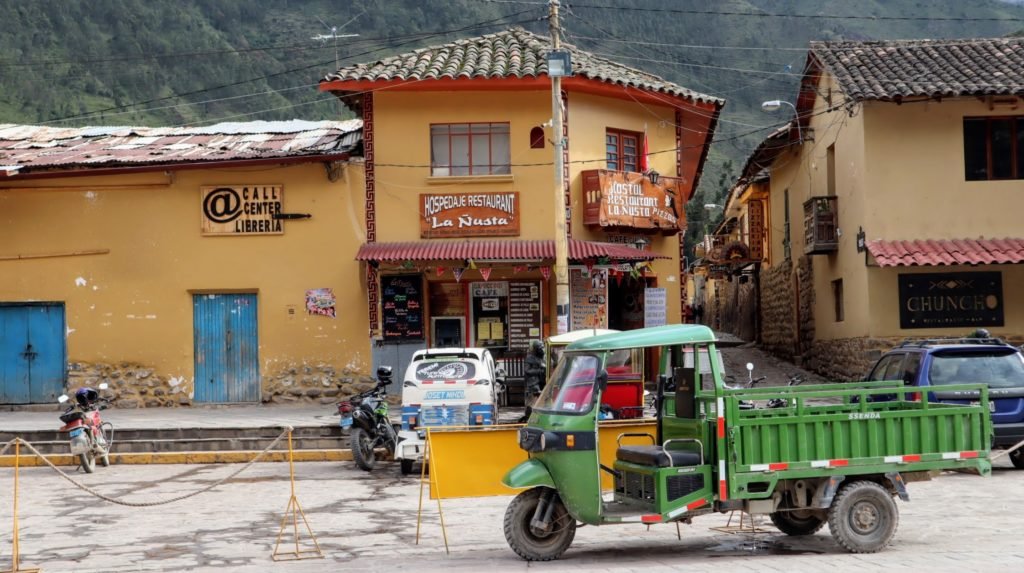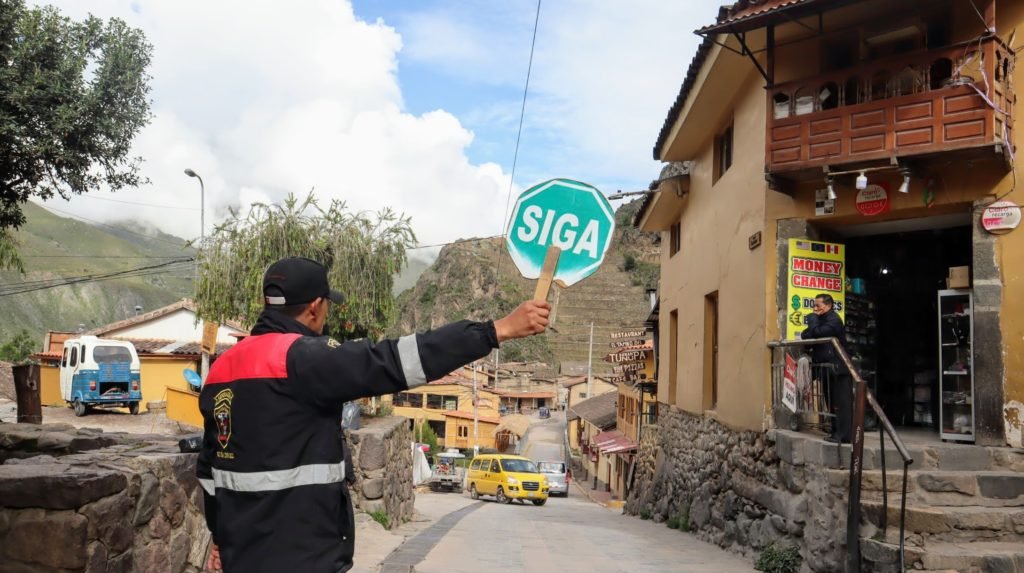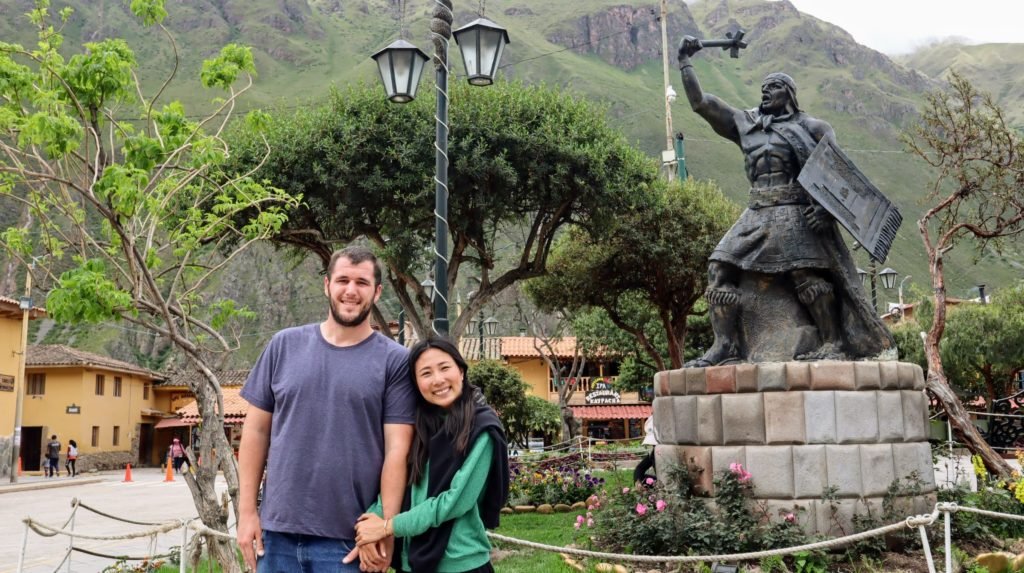 Getting from Cusco to Ollantaytambo
It's an enjoyable ride!
From Cusco to Ollantaytambo takes about 2 hours more or less. The collective where about 10-15 people share a ride would cost S/ 6-8. Private ride for 4 people maximum would cost S/ 60 and you don't need to wait so long nor being in a suffocating ride. Terminal de colectivos para Urubamba y Ollantaytambo and a few places around offer the same service.
We didn't get bored during the ride from Cusco to Ollantaytambo. There are things to see along the way. All the villages and the scenery were pretty and breathtaking.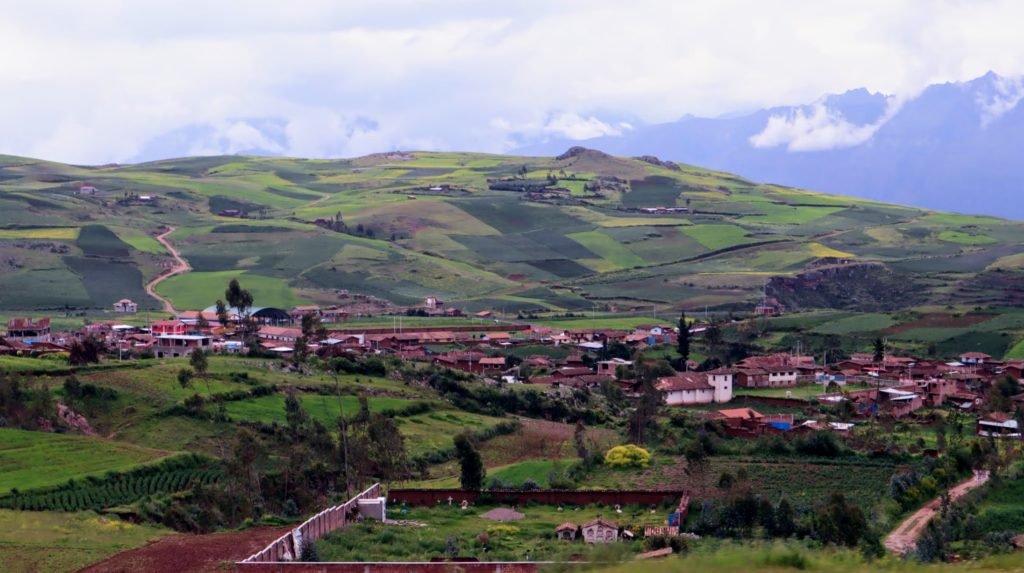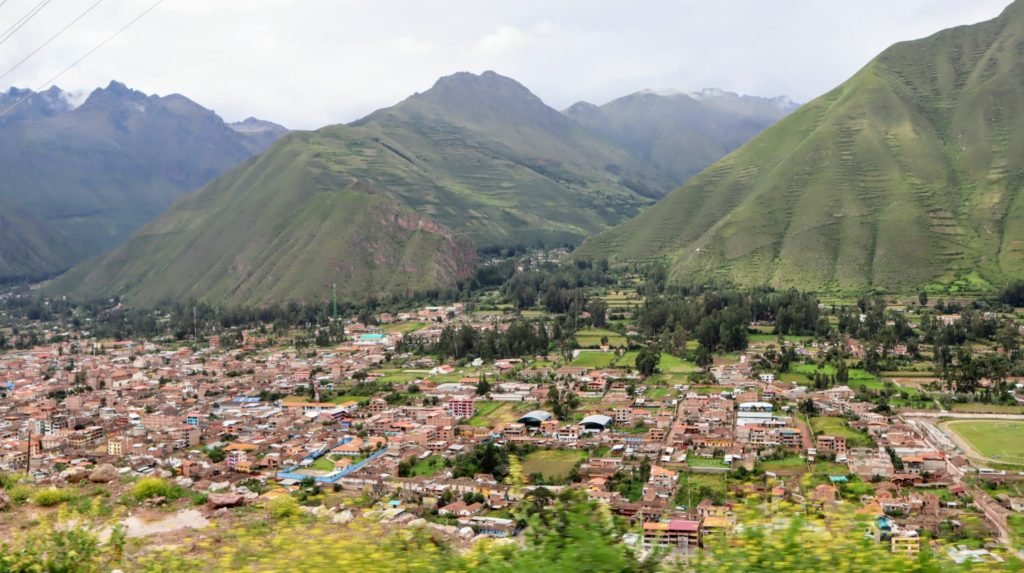 What to eat in Ollantaytambo?
As mentioned, many restaurants to choose from in Ollantaytambo due to how touristic it could get at some points during high season. Though, all the restaurants around, I wonder why they offer just pretty much the same menu items. Village wood oven pizza, alpaca burger and a bit of Peruvian dishes here and there.
'What to eat in...?'
That's such a boring question people ask or search for when they go to new places, isn't it? Not many choices here, honestly so it's easy. Also, curiosity + when in Ollantaytambo, do like Ollantaytambo's tourists do, we gave Village wood oven pizza and alpaca burger a try.
For some reasons, we went straight into this one small Peruvian-couple-owned restaurant. Upstairs is where the young couple live and downstairs is where they serve this popular village wood oven pizza. The place looks cozy and authentic. There's a wood oven on the other side with a very small kitchen. The textile used on the table are colorful and authentic Peruvian art. The wifi password is written on a stone. Not to mention, the seat covered with alpaca's fur!! How cool!
Same wood oven pizza deal everywhere in Ollantaytambo
The big pizza for 2 people served with drinks cost S/ 30 ($10). Lovely! They even got garlic bread, like, are you cereal? Good deal!
The food at Nunay Resto Bar is all simply delicious. The garlic bread was thin and crispy. The pizza was a bit interesting. It's thin, so thin and I think I like that. The cheese was so cheesy (duh) and you know it's always fun when you can stretch it into longer-form.. The thing I actually don't really like it much is the ham they use on our Hawaiian pizza! It's not actually ham, I believe. So thin and floury :/
Lemonade though, lemonde. With the crushed mint in it, makes it so much refreshing! Love it!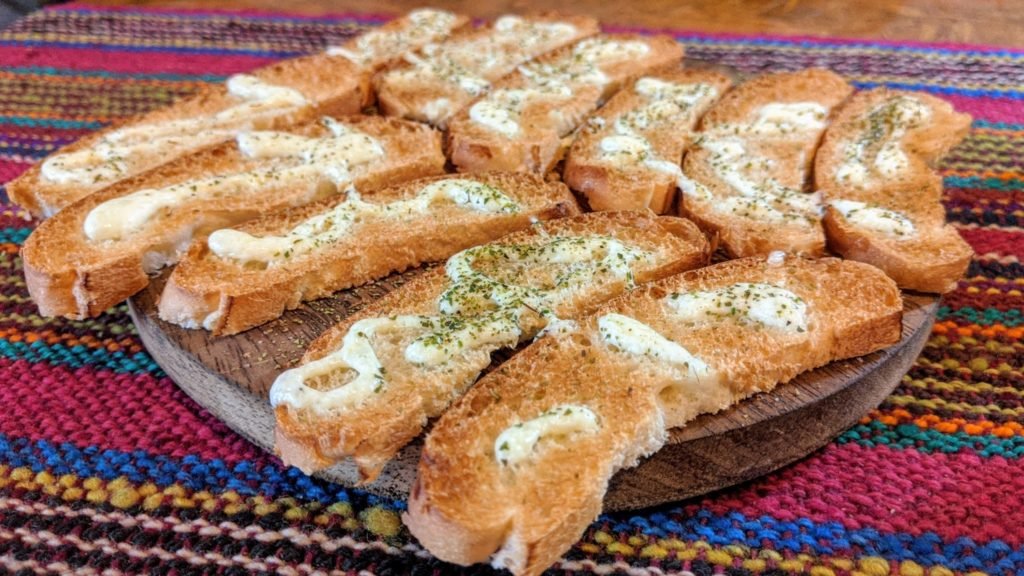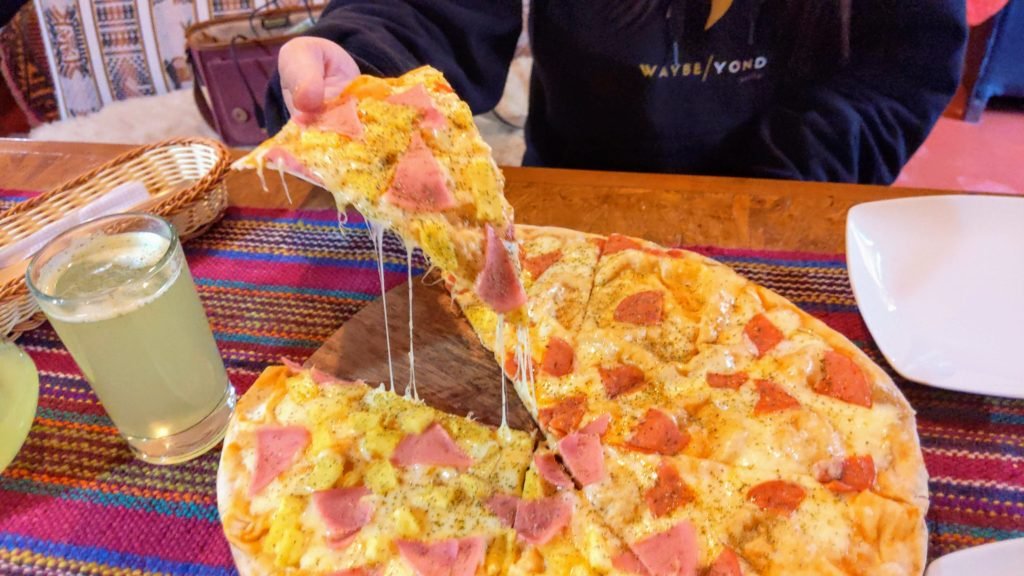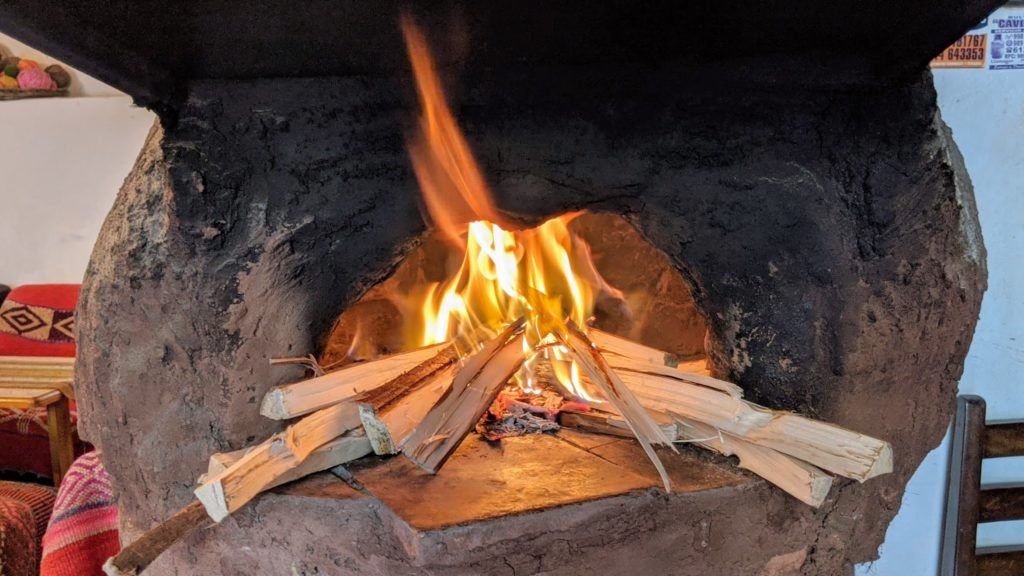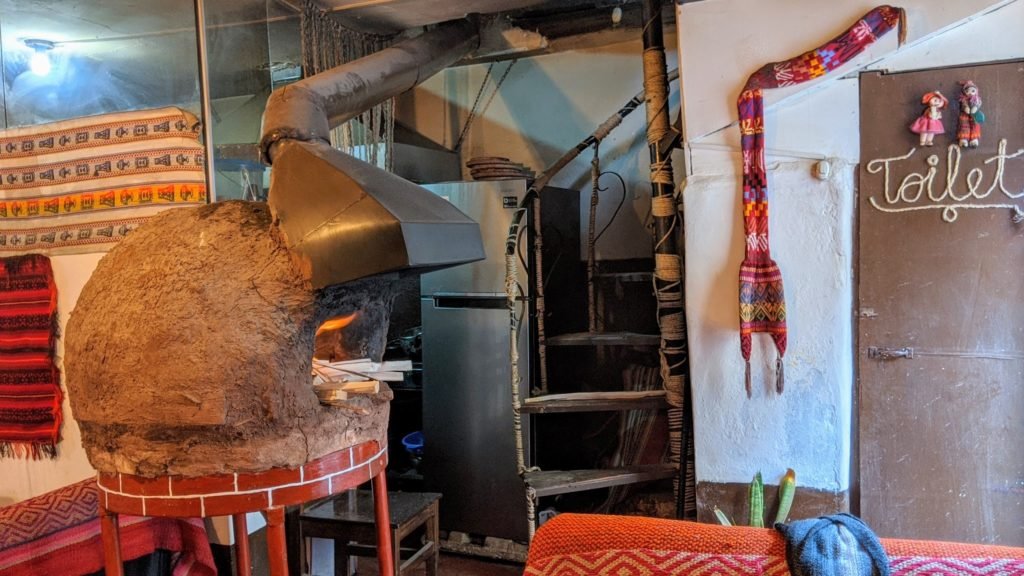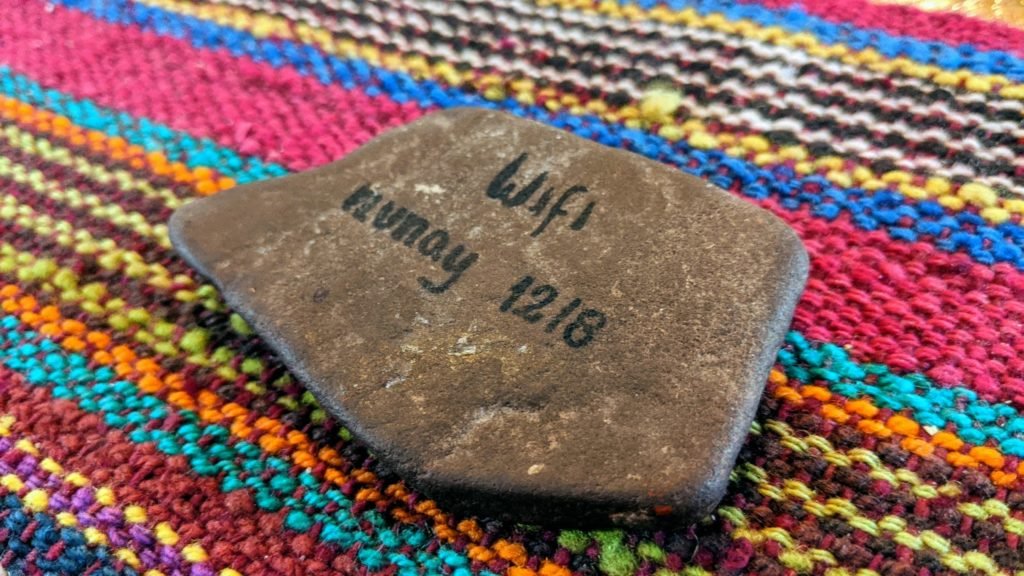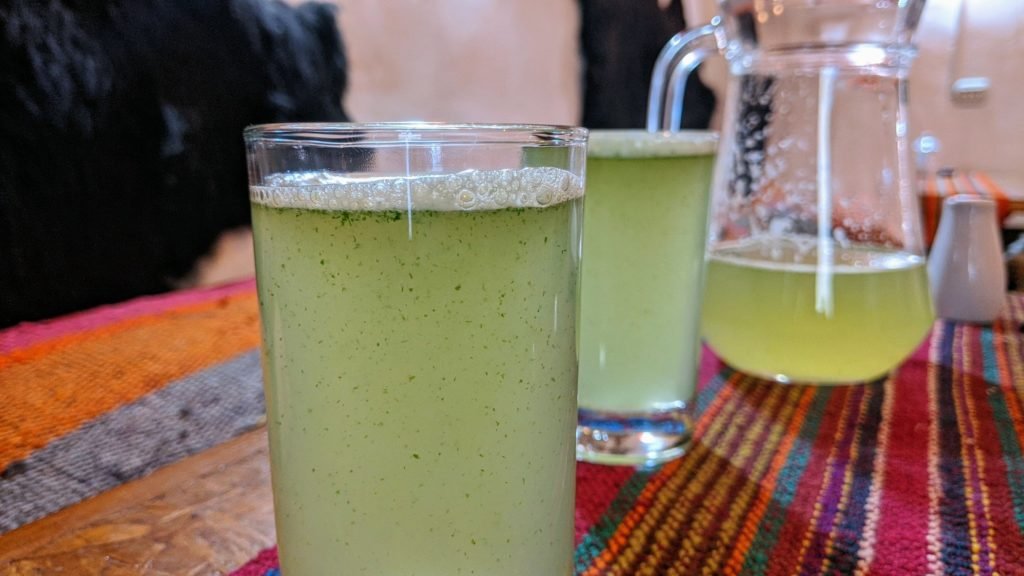 Alpaca Burger by the river (Rio Patacancha)
This was interesting to see. Alpaca burger everywhere. I was dying to try. It costs a bit more than the regular burger. S/ 18 for a set of alpaca burger, fries, and drink. I think that's still pretty good deal or I just turned into a complete tourist.
We tried it at one of the cafes along the river while we're walking to catch a morning train ride to Aguas Calientes for Machu Picchu. Lovely how a few restaurants and cafes located just right above or along the Rio Patacancha. Dining with a sound of water running and surrounded by nature. I think that's one of Ollantaytambo's charms.
How does alpaca burger taste like?
Honestly, I don't think I like it much. I'm sure I would like some places more than the other but the one we got, the patty was marinated thoroughly and it's quite soggy. I didn't even think I could taste the difference no more. The sogginess didn't help either.
I later tried alpaca burger in Cusco at the place called 'Chakruna Native Burgers'. That one is yum! Alpaca comes in big pieces and you can really taste it!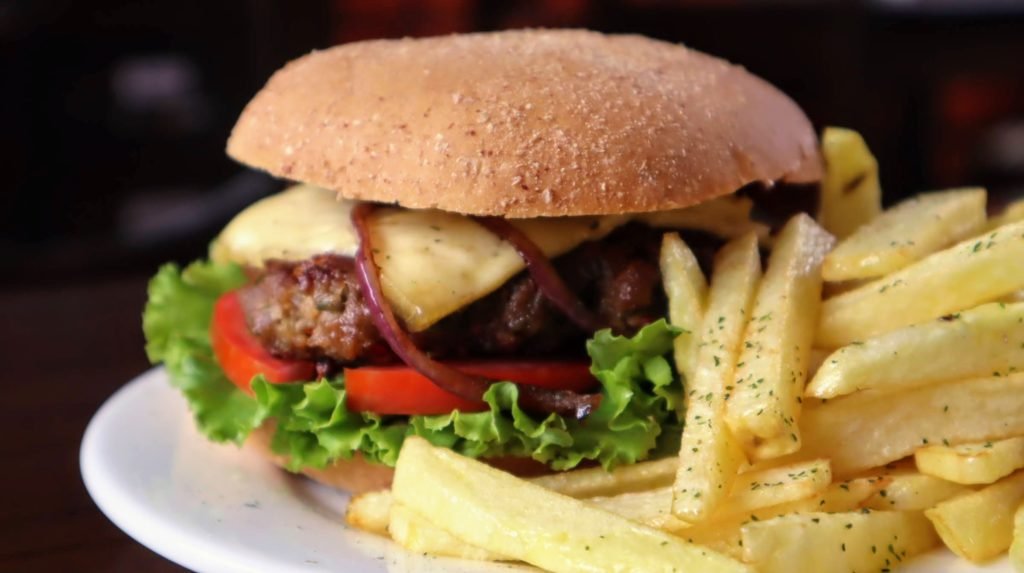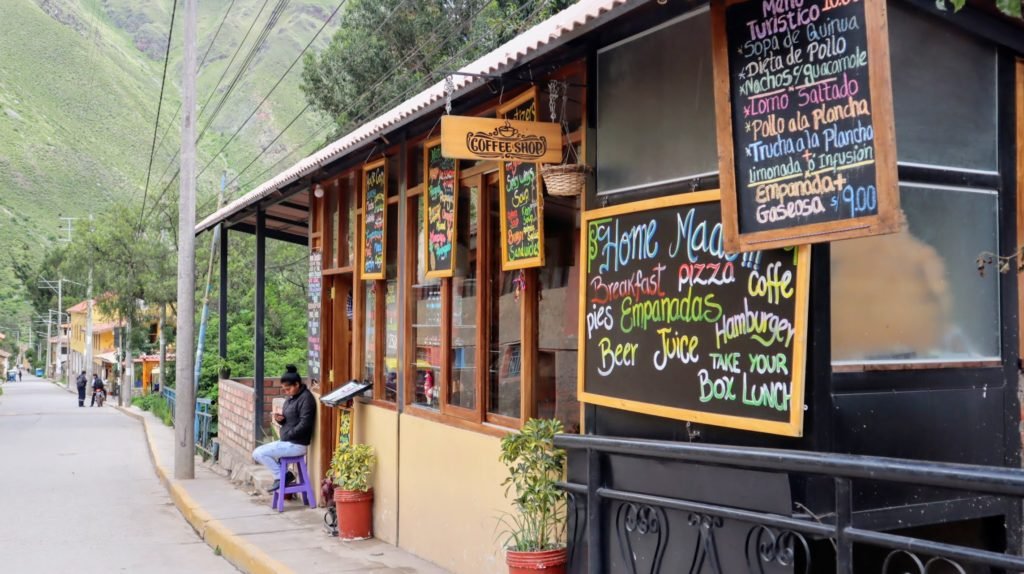 Peruvian Street food in Ollantaytambo
Other than a dime a dozen wood oven pizza and alpaca burgers, a lot of restaurants offer pretty much the same things. Though, there are a few Peruvian street food hidden all over. You just need to keep an eye open! Like, this was our favorite and we randomly found this while hanging around the main square.
Avocado, yuca, and tomato salad. Sounds simple, doesn't it? Again, just simply delicious :)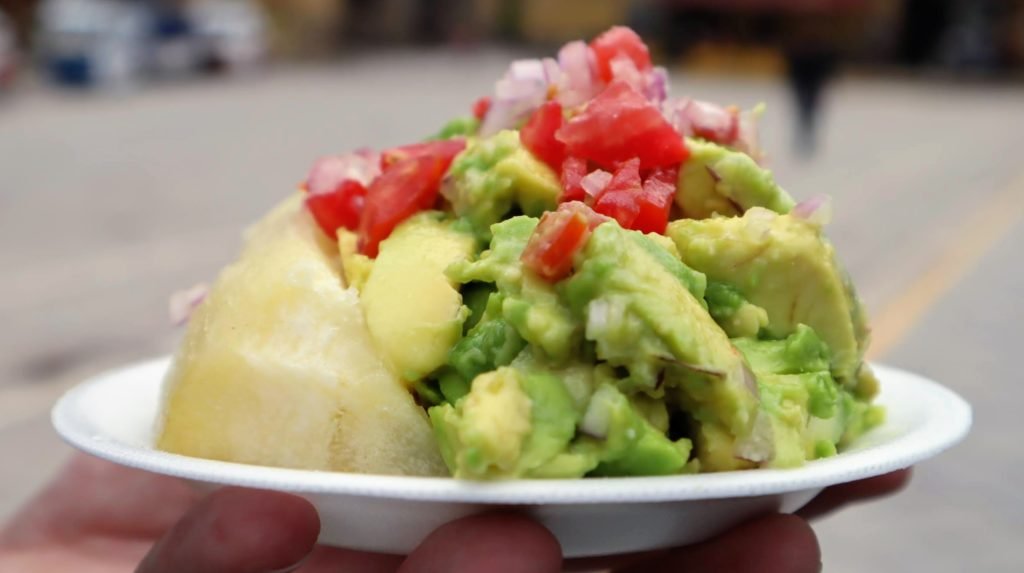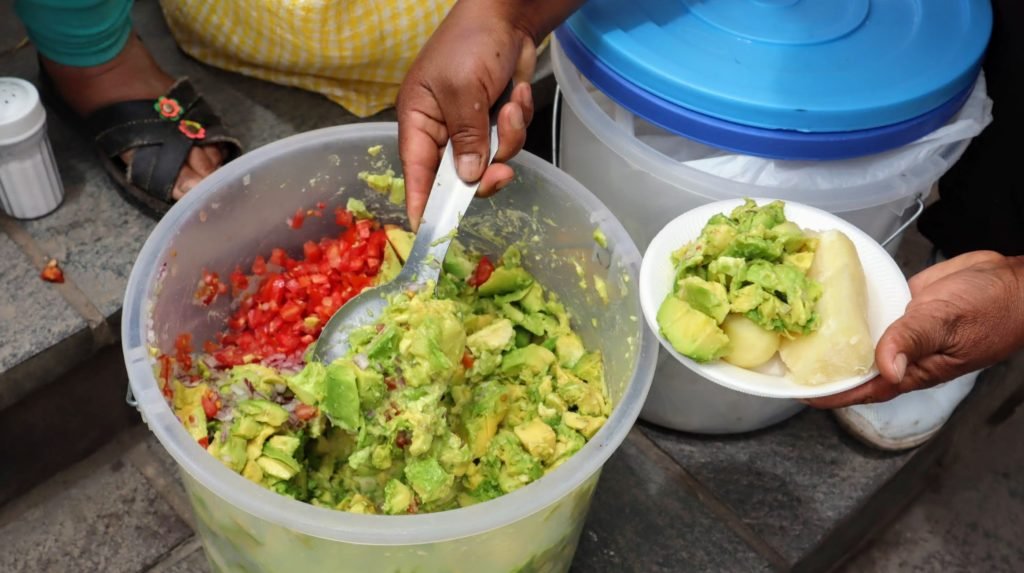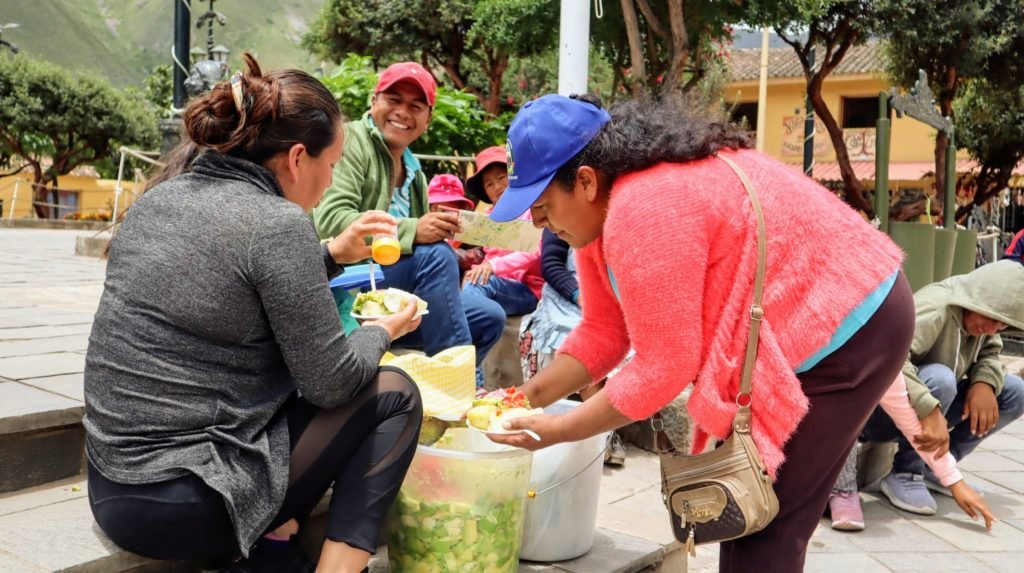 Ollantaytambo is lovely. A few days to relax and try some wood oven pizza and alpaca burgers all around are quite enjoyable. Do check it out on the way to Machu Picchu! :)
♡ Get $55 TRAVEL CREDIT
♡ EARN CRYPTO while browsing
🎥 Check out all MY GEAR
---
All copy and photos are original content by me.
TO SUPPORT WITH LOVE ♡ PLEASE SUBSCRIBE!!! TO MY SUPER DUPER FOOD CHANNEL