The famous Tian Tian Hainanese Chicken Rice in Singapore
---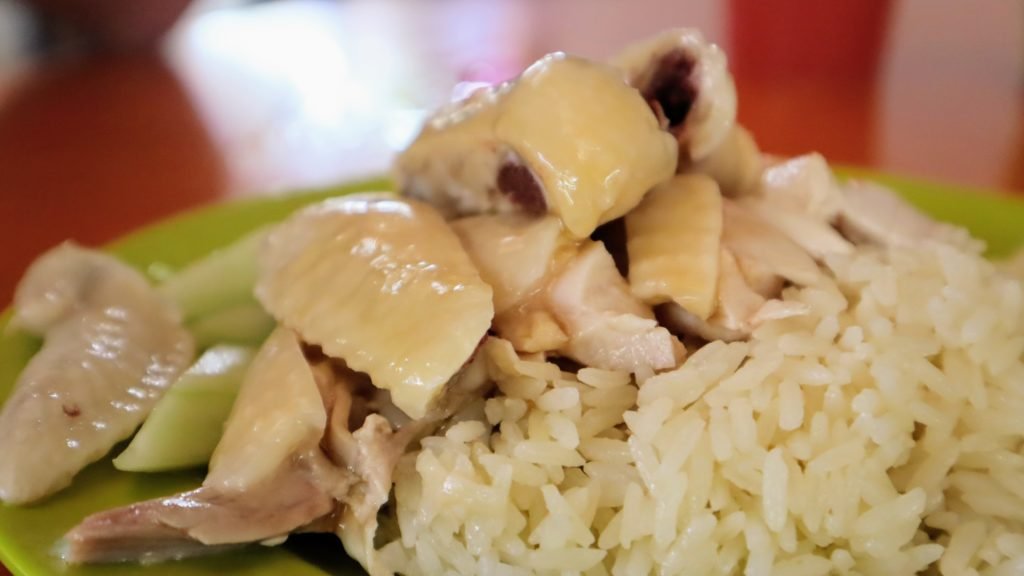 ---
I had been hearing good things about Chicken Rice in Singapore.. Something like, to eat good delicious chicken rice, it's gotta be Singaporean version. Last time when we're in Singapore, I had high hope to try the exceptional kind I had never before had. Poorly chosen, we went to a tourist trap, The famous Tian Tian Hainanese Chicken Rice.
If you haven't already, subscribe for more epic food journeys
The famous Tian Tian Hainanese Chicken Rice
It's a trap you it's a trap!
Looking up 'Chicken Rice' in Singapore, you would get so many link popping up with this name that you would soon enough recognise and curious to try it. We were just exactly like that! We went straight to Chinatown Area. Oh! If you go there, try Singapore Chilli Crabs and grab a few bags of Dangerously addictive snacks, fish skin!. They are so good! Anyways, the Tian Tian Hainanese Chicken Rice is just right around the corner.
Maxwell food centre
So many food centres around Singapore. Maxwell food centre seems to be a lively one with tons of tons of freshly cooked food to offer. All kinds of food you could imagine. Our destination, Tian Tian Hainanese Chicken Rice is here and probably always has the longest line compared to all the shops.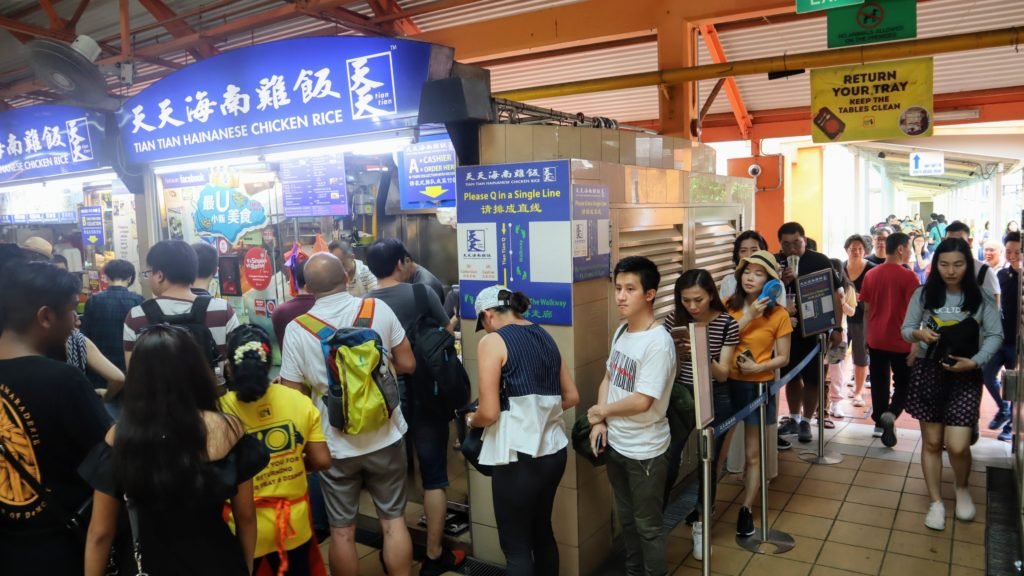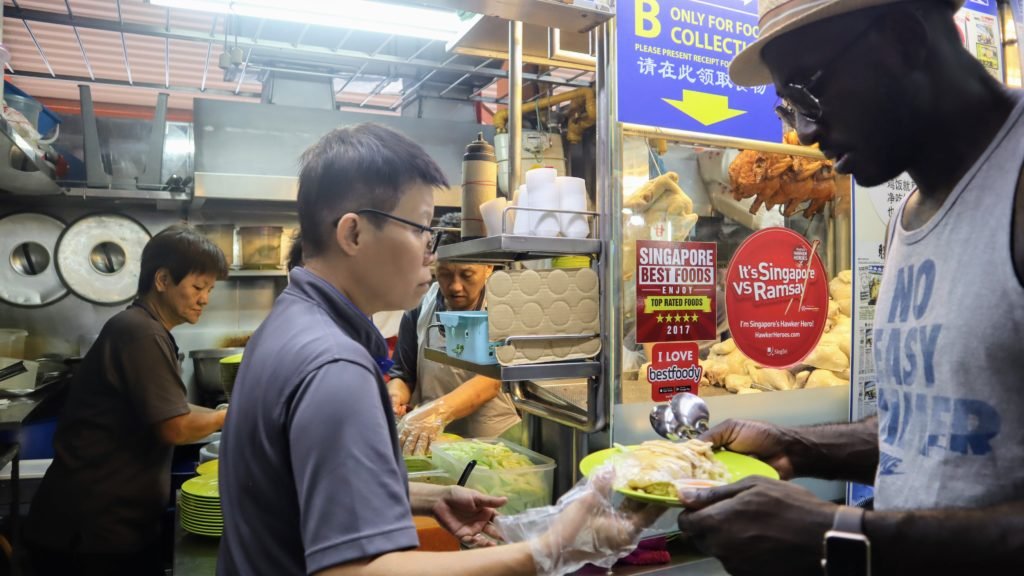 At this famous Tian Tian Hainanese Chicken Rice, not that many of the menu items but of course, we ordered their signature Hainanese Chicken rice accompanied with a dish of assorted chicken organs and stir fry beansprouts with cuttle fish.
Tian Tian Hainanese Chicken Rice
Everyone order this dish. Look at the name! It's Tian Tian Hainanese Chicken Rice. The taste was not that bad but the texture of the rice and the chicken were just too soft and all soggy for me. Nothing special about it, really. The only difference I found about this version and Thai version we have they use a vinegary kinda dipping sauce for chicken. We use the spicy fermented soy in Thailand.
All the food reviewers and vloggers mostly think it's good so I'm not too sure if my taste was actually right.. Oh! now that I think about it, after the video about this chicken rice was published, I got a few feedback from my Singaporean friends that this place is actually just tourists' favourite.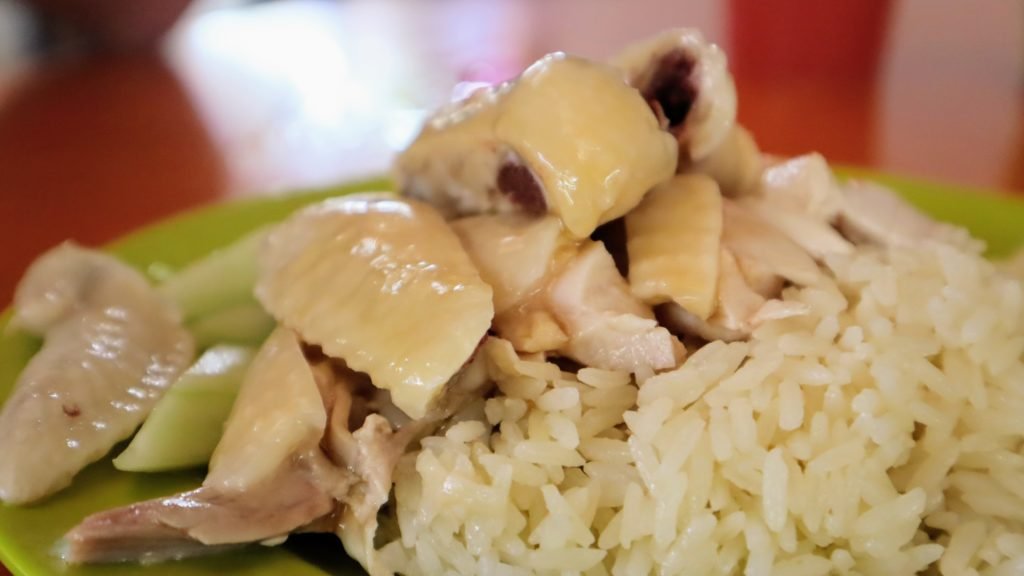 Assorted chicken organs
Just Livers and gizzards that probably comes right out from the same pot and use the exact same sauce. The taste of this one is also not too far different from the chicken rice itself. Again, nothing special about it, really.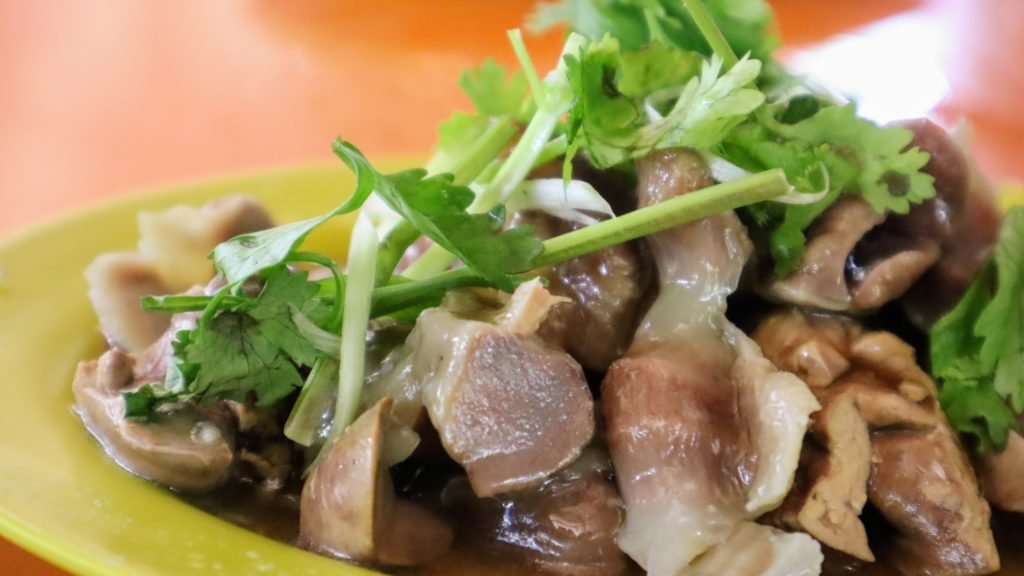 Stir fry beansprouts with cuttle fish
We eat this commonly in Thailand or at least in my family. I hadn't really tried it with cuttlefish so it was a bit interesting for me. It's not bad at all to be honest. More like greasy and salty just the way Chinese food is.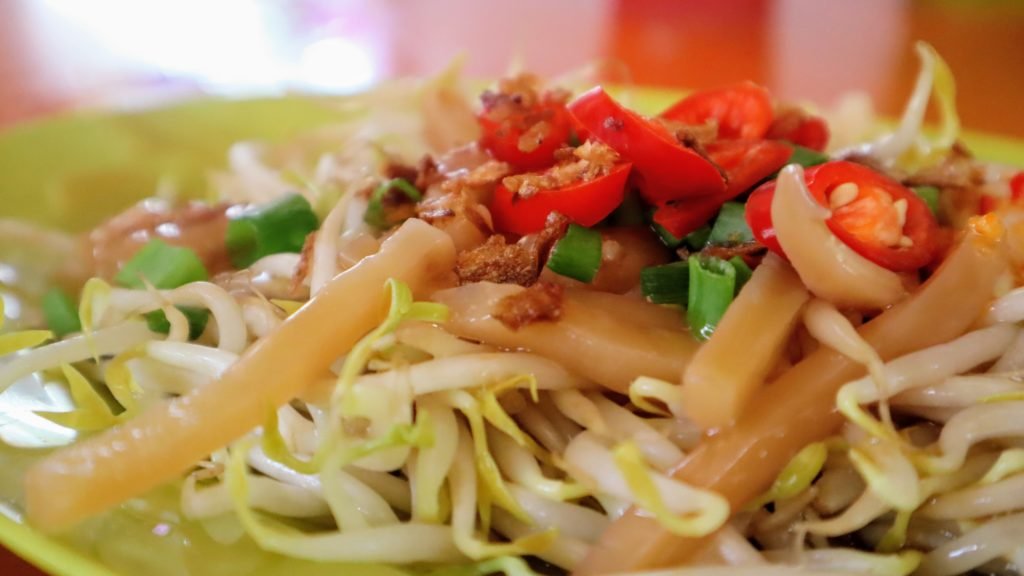 The whole meal for 2 people right here cost us S$16 ($11). That turned out actually a very big meal. We're all stuffed.
We agreed on the idea that The famous Tian Tian Hainanese Chicken Rice in Singapore was such a hype. Such a long line and long time to wait. The food is really, like I mentioned a few times, nothing that special. To get the good answer which one is really good to go for some chicken rice, we probably need to ask a Singaporean local like, @happydolphin @mrshev :)
Maxwell Food Centre Do visit but here but go for something else :)
Address : 1 Kadayanallur St, Singapore 069184
Hours : Everyday 8AM–2AM
Not on Steem yet?? Let the ninja gets you a Steem account and start earning crypto!
㋡ Earn free crypto : https://www.waybeyondpadthai.com/free-crypto
㋡ Get $55 off your first adventure! on Airbnb
---
All copy and photos are original content by me.




TO SUPPORT WITH LOVE 💙 PLEASE SUBSCRIBE!!! TO MY SUPER DUPER AWESOME YOUTUBE CHANNEL :)