The word is Life. Setting the word in order in you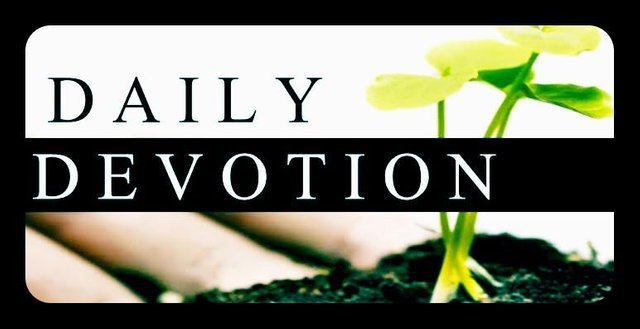 THE WORD IS LIFE
Sub Topic: Setting The Word In Order In You.
Job.33.4 - "The Spirit of God has Made Me, And The Breath Of The Almighty Gives Me Life. If you can answer me, Set Your Words In Order Before ME; Take your stand."
As we start the third phase of our 21 days of prayer and fasting TODAY, please lets build up our foundation stone from Hosea 6:1-2,
Hos.6.1 - "Come, let us return to the LORD; For He Has Torn Us, that he may heal us; He Has Struck Us Down, and he will bind us up.
Hos.6.2 - After "TWO DAYS" He Will Revive Us; On "The Third Day" He Will Raise Us Up, that we may live before him."
Saints, this is so true. This is Reality. It Is As It Is! It is completely plain as it says. Remember, God Creates All That He Creates By Words!
This is What Father God Is Saying To Us Now. Jesus was in the grave for two days but he resurrected on the third to raise us up from the dead to live with him, before him.
God is healing his people's lives, marriages, families, dreams, visions and destinies. Even though it is your business, Education, job, project extra that needs his touch that makes complete, God is saying, I Call Those Things Which Be Not (Dead) As Though They Were (To Live); For I Am The Resurrection And The Life (Romans 4:17, John 11:25-26).
The Most Amazing Thing Is; He Is Also Delivering Even Those Who Are Not Innocent because of You! Job.22.30 - He will even deliver one who is not ,Innocent; Yes, he will be delivered by the purity of your hands." Righteousness Delivers A Nation. The Wise (those who seek to the Know and do his will) are inheriting glory. (Pro 3:35,32; 28:28)
My Brother, My Sister In Christ; the truth is, Nothing Bad Is About To Happen To You. And Nothing Good Either! Nothing Bad not even good happens to the Lord God. The LORD himself alone is good (Mark 10:17-18). Who has said a thing and it shall come be unless the Lord God Himself Has Commanded It To Be? (Lamentations 3:37-38)
God reigns, he dominates all things. He Is All! And All Is In Him! He chose us before the foundations of the earth and out of his mercy though we were dead in sin, made us alive together with Christ, saved us by his grace, raised us up together with him and We Are Seated With Him (God) In The Heavenly Places In Christ Jesus.
(Ephesians 1:3-6, 2:4-6)
God does not live, He Is Life Personified! He does not live in Eternity, He Is Eternity Himself! Just Like Yesterday, Today And Tomorrow; God Is Happening!
He Speaks Want He Wants And It Is As He Wants!
In the Name Of My Lord Jesus, May You Happen, May You Live Again, Walk Again, See Again, Talk Again. Be Free Of Every Sickness, Every Situation That Had Glorified Itself Against The Knowledge of Christ, And let it be brought to the obedience of Christ Now. Amen.
In this Month Of August, You Are Happening In Jesus Name. It is your season of Restoration, Recovering All That You Lost And The Favour Of The Lord. The Lord God is favouring Us and you are coming out of that slavery, stress, grief etc. now in Jesus name. He is hindering your hinder-er.
This morning at 5:15, "The Lord God Healed A Man Whose Lungs Were Rotting. He said, He was feeling so much pain around his chest and stomach but especially his chest. He has been bedridden for a fortnight, in deep pain. He couldn't even afford the treatment, so he had to be home, and besides, they were told by the doctors, it was too late to save his life.
In tears, I looked at him lying in bed, his liitle handsome son trying to play with the dads hands.
Further Study: Mathew 13:1-23
---
# Pray this prayer and welcome Jesus Christ to make you a child of God.
Dear Father, Today I acknowledge that I am a sinner. I welcome you into my heart. Forgive me of all my sins and cleanse me totally from all impurities. Write my names in your book of life today. Thank you for the gift of salvation , eternal life and the Holy Spirit into my life. I am now a child of God.
Luke 12:8-9
[8]And I tell you, Whoever declares openly [speaking out freely] and confesses that he is My worshiper and acknowledges Me before men, the Son of Man also will declare and confess and acknowledge him before the angels of God.
[9]But he who disowns and denies and rejects and refuses to acknowledge Me before men will be disowned and denied and rejected and refused acknowledgement in the presence of the angels of God.
Rejoice and serve God for the rest of your Life.