Future Tokens Contest - Drugwars New Battle System
Hey Steemians ! Today I Am Back with Another Future Contest.

The Contest
I Will Giveaway 500 Future Tokens . There is no Need To resteem . All you need to Is To Is to Comment Down With your Pantheon Level Screenshot With your bytes Address. Participant With the Highest Pantheon Level Will get 500 Future tokens After 7 Days !
Remember : You Need to Comment down with your pantheon level screenshot And Obyte Wallet Address And Do Not Try To Cheat :D as i will re confirm your pantheon level if you win !!!
Like This :

Updates On Battle System , Missions Are Coming Soon!
All of you know that many people were upset due to bugs in battle system so the devs were working on it and made a post yesterday saying that the new battle system will be implemented in next 24 hours.
As you can see the updates on sites all of the units are now improved and all of them have one unique ability.
Missions
I was very excited after reading their post that the missions are coming soon and we will be able to Go on missions Solo or With Gang members . Sounds like the game is picking up the pace once again. But many people are still angry because of the prize pool is down to almost 300$ . They also said that we will be able to recieve Prizes in Future tokens soon! . And we will be able to earn Future too by competing in missions .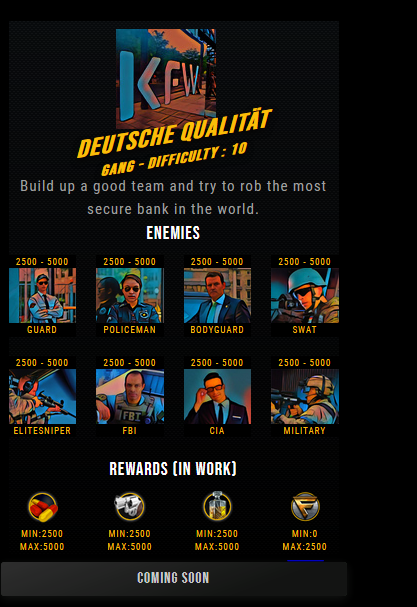 Take part in the contest Let's see who's on the highest level of pantheon :D
Upvote And Comment Down !!!!
If you Don't Know How pantheon works than Read this Post : https://steemit.com/drugwars/@wahab9107/the-purpose-of-panethon