Proud dad: One funky chicken !!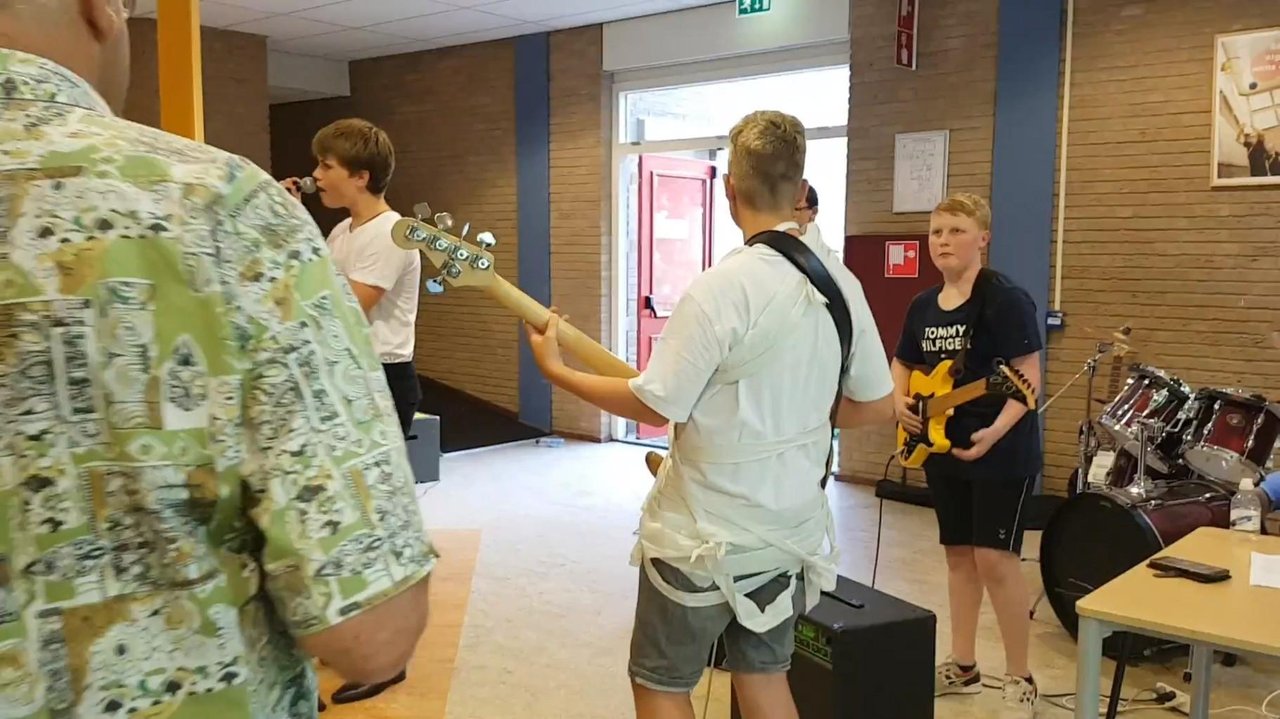 Yesterday my son had a end presentation of school. He and some classmates decided to form a band to arrange the intermezzo's between the drama. They rehearsed a couple of times and have never ever played in a band before.. For this occasion he asked if he could use my bass.....and of course he could :)
I thought it was very good and cool :) So proud of the little funkie chicken :)
Have a great evening.
Peter