Midnight coffees and traveling...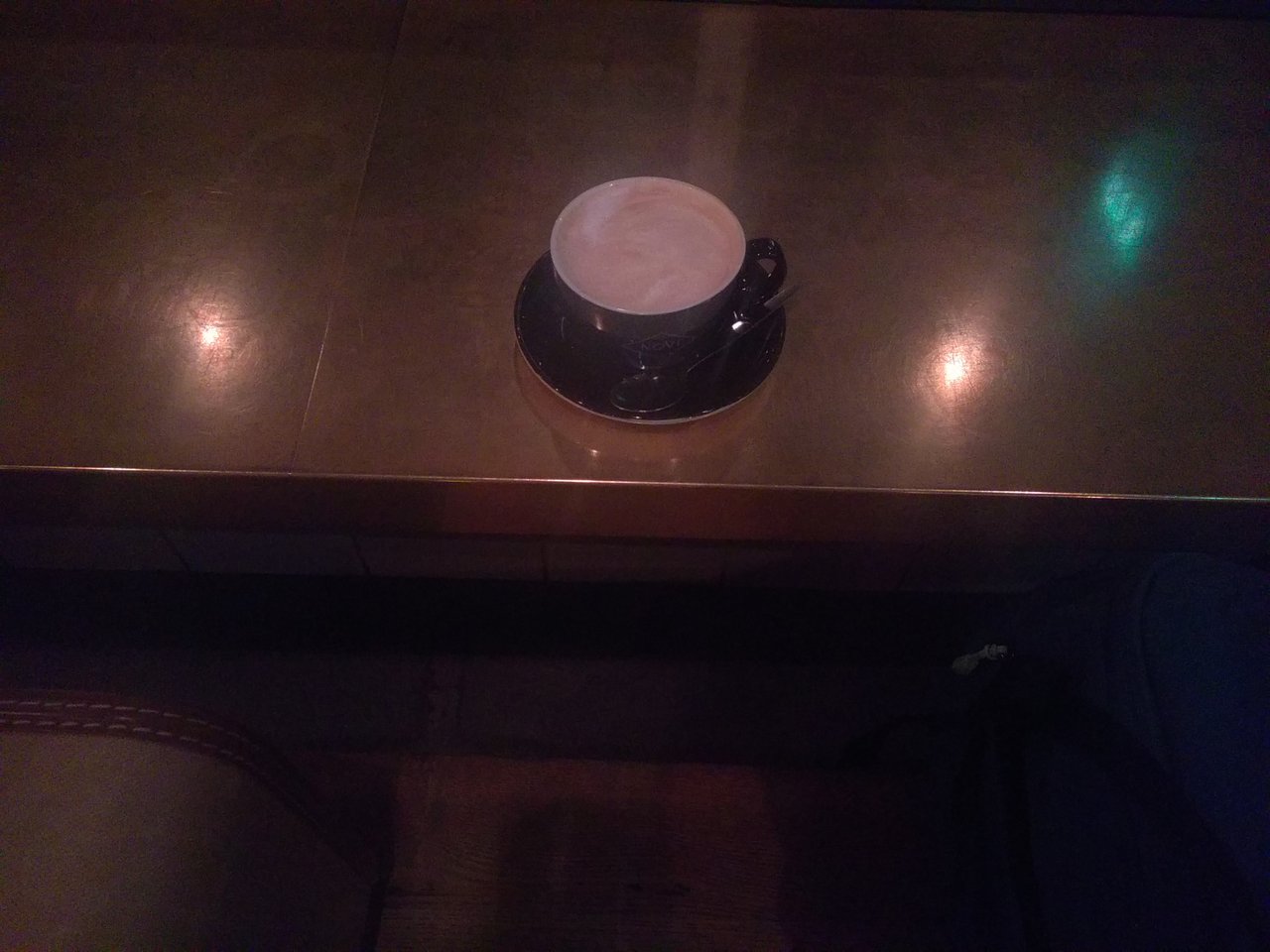 Night time cappuccino!
Traveling to Luton airport by bus and have an hour and a half to kill... Thankfully there is a bar that serves good coffee open till 3 am!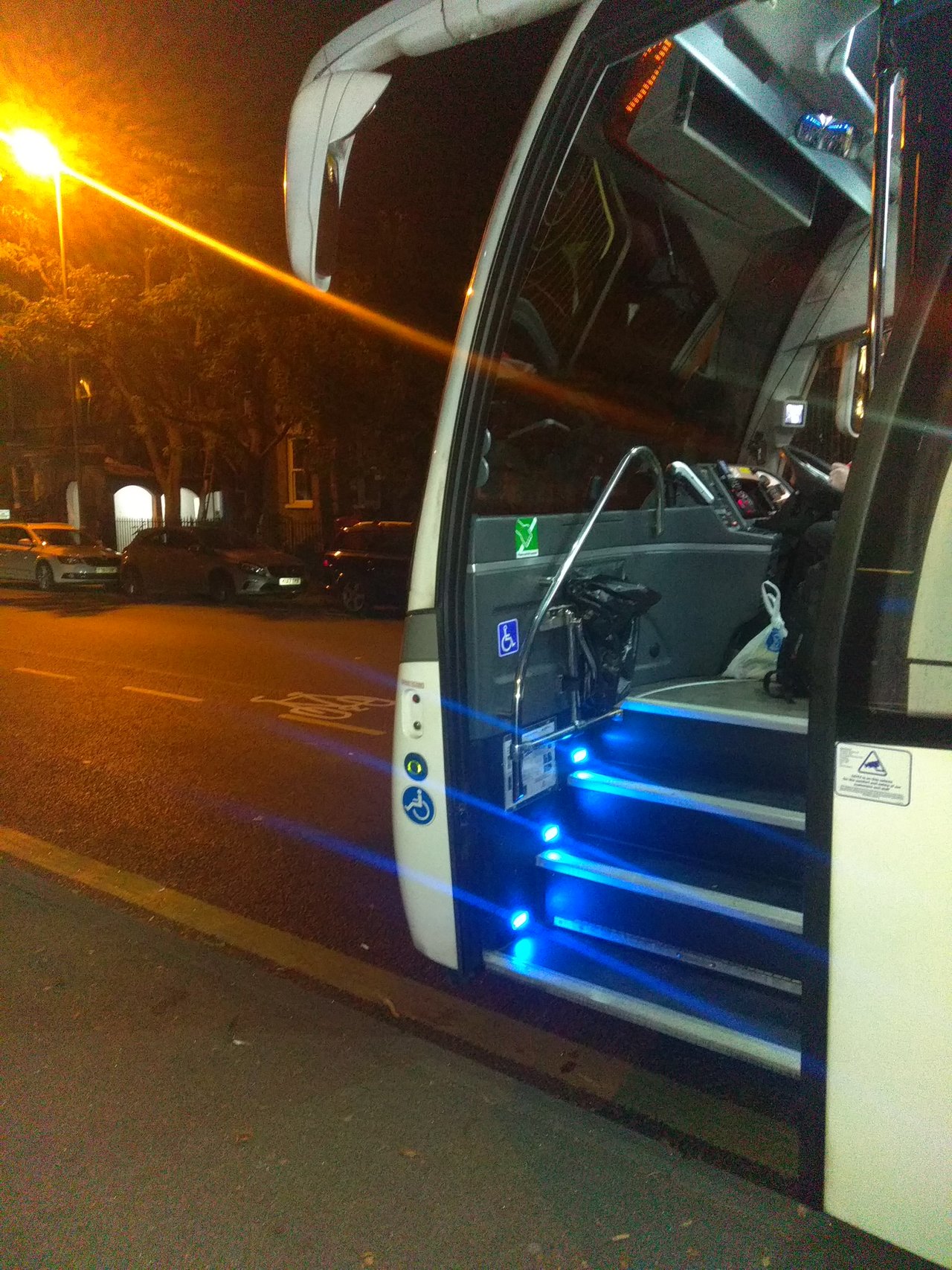 Wherever I went, busses are always the lowest in class... "national express" is equivalent to American Greyhound bus... I had to be at Luton airport at 4 am and will land back here at 9 pm in a week and unfortunately there where no trains available.
Happy to have had a coffee break in the expensive Cambridge and only paid £2.6 for my cappuccino, so quite happy.
Still two hours to travel to the airport to start the waiting there for a flight of just under 2 hours. I really dislike airports: I think they are the closest thing to a prison camp I have been in...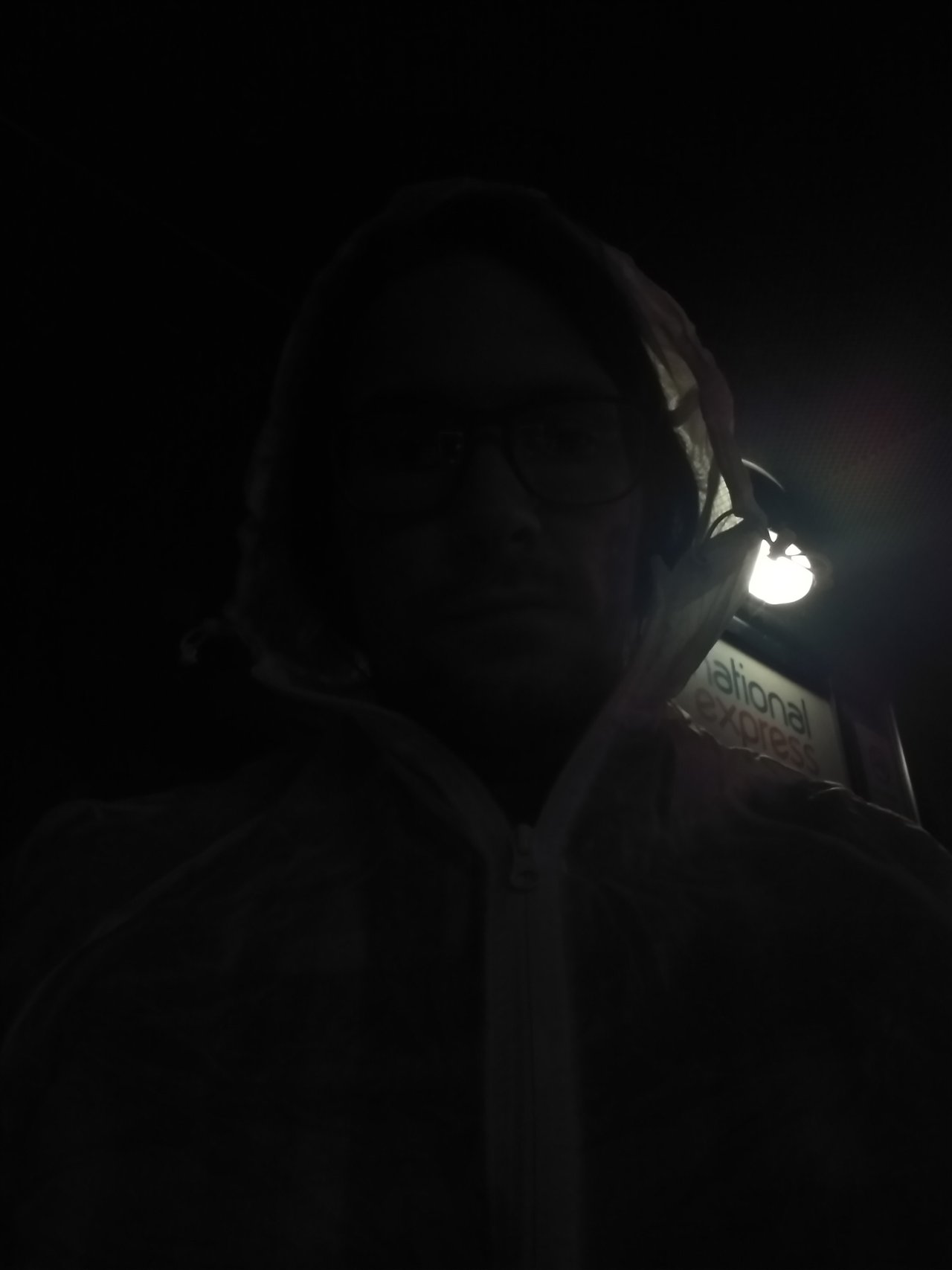 Selfie, kind of...