Purchasing 1,000KANDA Tokens, GEt to know More in this Post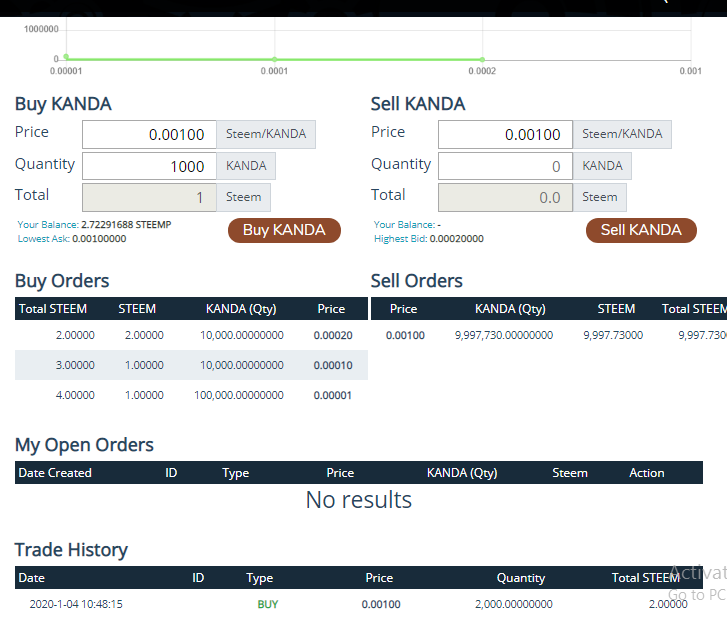 Few minutes ago, I made the second purchase of KANDA on Steem-engine. KANDA is a native token to Telokanda.

Specifically, I purchased 1000 KANDA token, which places me among the top 10 holders of the token on Steem-engine.
Telokanda, being a baby project of @empato365, and @Citimillz et al., is an advertising platform built on the Telos Network. The platform rewards users gin KANDA (our local Cryptocurrency) and TLOS tokens for carrying out tasks on the telokanda website.
Our goal is to ensure that we spread word around Africa about the TELOS Network thereby building Visionary Leaders and communities and also making sure to improve the African Global Digital economy. - @Citimillz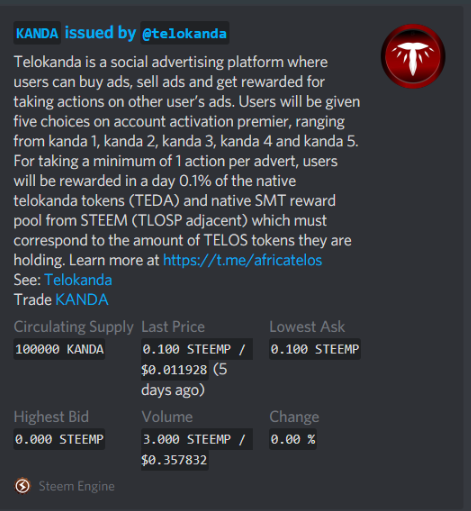 Telokanda is a community that rewards their users with TEDA, KANDA and TLOS for just taking some certain actions on the telokanda platform. The rewards are given with respect to the type of telokanda account a user has and the type of action the user take
---
For more Information about KANDA: