Brand Journalism - a topic for the Steem Blockchain?
Writing about marketing and communications
Dear Steemians, this is a test to find out if there are still guys reading posts and a test whether business topics work. Around comms that might be needed also to push this blockchain a bit to the next level - I actually gave up a bit writing about such topics, but hey - let us give this another try!
Here comes my third post in the serial about brand journalism - the first ones are from over 2 years ago. Hope you enjoy!
Brand journalism, content marketing and storytelling - Are these just ephemeral marketing hypes of the communication industry in the 21st century?
Absolutely not! There are a number of examples from the past that showcase how businesses have managed to firmly anchor their brands in consumers' memories, through storytelling or adding extra value for their customers. Please read what one of my team members compiled. This is Traditional Brand Journalism - not from 2017 but from the last century.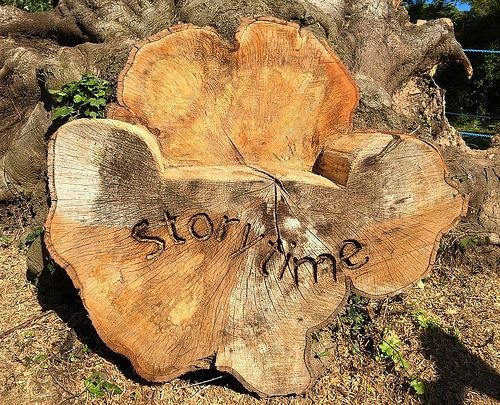 Recipes as value add
In 1891 a pharmacist from Bielefeld in Germany introduced a new baking soda. His innovative idea was the packaging size. In contrast to his competitors he offered practical small packages, which exactly matched the 500 grams of flour required – a blessing for the housewife. The rapid success of these baking soda sachets was equally down to the delicious, easy-to-prepare recipes that were printed on their packaging. In this way, the pharmacist established himself as an expert for baked goods amongst his customers. He also won their trust in his brand. If people followed the recipes, the cake would always turn out as hoped. The pharmacist from Bielefeld was in fact Dr. Oetker! With this ingenious service initiative, Oetker managed to evolve his small pharmacy business into one of Germany's largest family-owned corporations, with a turnover of 11 billion Euros.
From tyres to travel guides
Michelin, the French producer of tyres, devised a special service for their customers back in 1900. André and Édouard Michelin developed a directory of garages for French car drivers – less than 3,000 at the time – and so the first Michelin Guide was born. Originally limited to France, with a circulation of 35,000 copies, the success story of the renowned hotel and restaurant guide began.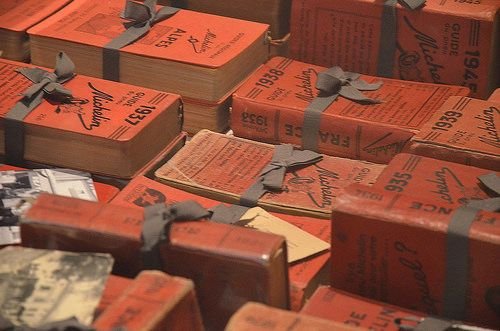 The travel book also offered tips on how to use the car and tyres and listed the names of garages, battery charging stations and petrol stations. Today, the Red Michelin and Green Michelin have become internationally established travel guides that are used worldwide by tourists as a qualified source of information. With an online edition, numerous international issues and the awarding of the renowned Michelin stars, the tyre producer has managed to establish their customer service initiative as a brand of its own in the competitive travel industry.

Making records
After failing in his hunt for a golden plover during a shooting party, Sir Hugh Beaver, general manager of the Irish Guinness brewery, was involved in an argument over which was the fastest game bird in Europe: a plover or a grouse. On realising that there were no reference books to help settle such an argument, he had the idea of combining beer consumers' passion for betting with a compilation of records. As a result, he commissioned the first edition of The Guinness Book of Records. Over the years the compilation of records grew in popularity and the registered trademark was later sold to the Jim Pattison Group in 2008. Today, other businesses use Guinness World Records to promote their own brands, with extensive coverage on the Internet, TV shows and in books, as well as via social media channels. That is how a hunting defeat turned into one of the world's most popular brands, with 98 per cent brand recognition in the English-speaking world.
As these three examples demonstrate, brand journalism is not an invention of the 21st century. It has been around, in some form or another, for over 100 years, and contributed to the impressive growth of a number of brands. Regardless of its label, whether such an initiative is successful will depend on the brilliant idea and also on the stamina implementing it. Being unique, original and addressing customer needs will always create a platform for success.
Traditional Brand Journalism is still valid for all marketing experts and should be used for future campaigns.
I pusblished this on my personal blog years ago - a blog that got killed by criminals unfortunately.
Read my first post on the serial about the importance of brand journalism
Read my second post on the serial about the fundamental of brand journalism
Photo sources: Wikipedia, my former company site where I used to write a lot and Pixabay. All are CC0 Public Domain, Free for commercial use, No attribution required