Welcome The New Voting Distribution for the Utopian Bot And Moderation Rewards!
As part of our planned upgrades, the Utopian Bot has undergone various changes to adopt a more decentralised approach based on our brand new scoring system.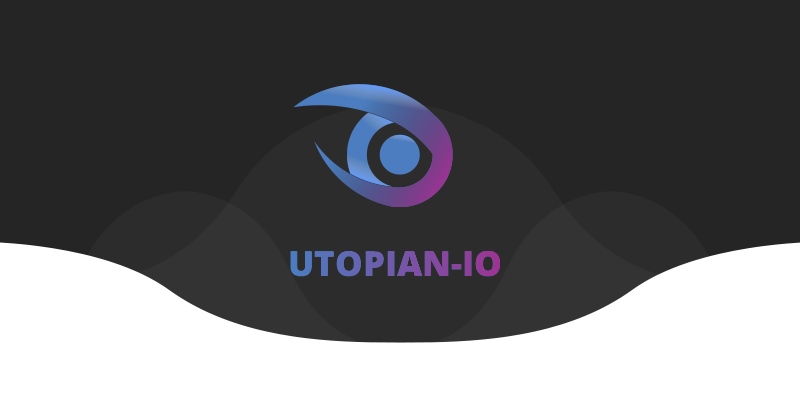 Getting an Utopian Upvote
Prior to this update, only contributions which were marked as accepted by a Utopian Moderator could enter the voting round. Now, contributions with a score of at least 80 and a total influence greater than or equal to that made by one moderator, can enter the voting round. Contributions are only eligible for the voting round 48 hours after submission, for them to gather enough scores from the community.
This spreads the distribution of influence more between all Utopian users, rather than having it concentrated among Moderators alone.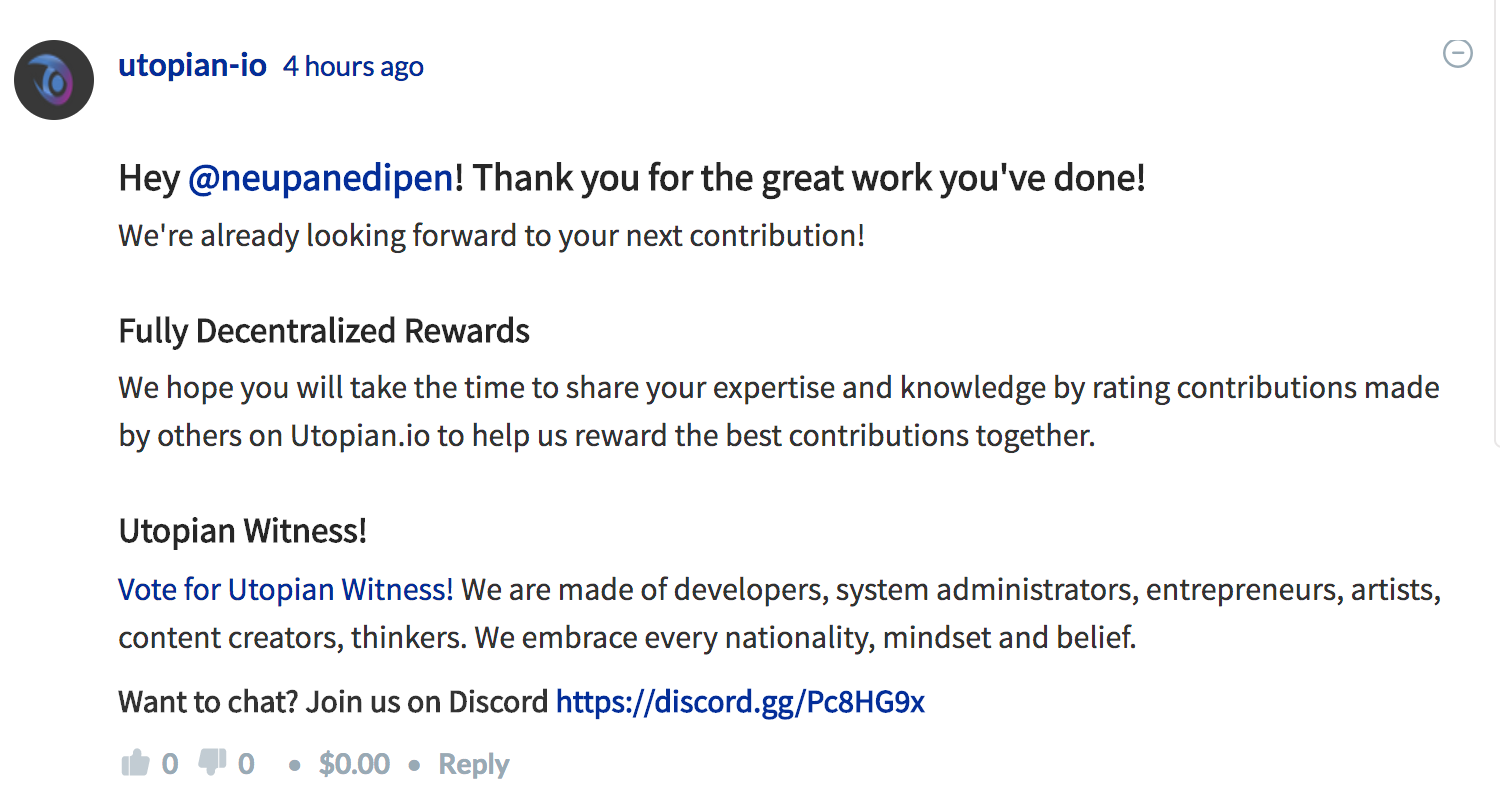 Factors for an Utopian Upvote
The Utopian Bot now considers the following factors for entering contributions into the voting round.
1. Staff Picks
Contributions which were marked as Staff Picks by our Community Managers always enter the voting round first and they are the first ones to be voted. They are an example of top quality and serve as guidance for the community. Such contributions always get the maximum upvote possible based on the categories they are in.
2. Top Scored with Highest Influence
Just after Staff Picks, all the other contributions may enter the voting round. The order starts with those that got the best scores and where the scores were made by users with the biggest influence overall on the platform. The list goes on sorting contributions according to their scores and the relative influence associated with them.
Voting Power Is Limited
Categories no longer have a minimum vote, only a maximum vote as detailed below. The Utopian Bot can only use 20% of its total voting power, in a day. As a result, not every contribution may enter the voting round, making the Utopian.io vote an incentive only for top quality contributions. The Utopian vote is thus not guaranteed for every contribution.
Maximum Vote Strength for Categories
The Utopian Bot will vote on contributions with different voting strengths, depending on category. Every category has a maximum limit.
Suggestions: 5%
Development: 30%
Bug Hunting: 8%
Translations: 20%
Graphics: 25%
Analysis: 25%
Visibility: 15%
Documentation: 15%
Tutorials: 15%
Video Tutorials: 20%
Copywriting: 15%
Blog: 15%
Task requests: 4%
The values reported above are subject to change as the value of STEEM changes.
Utopian.io is inviting the community to help decide the maximum voting strengths for each of the categories above. Take our survey now!
Moderation Rewards
After restructuring our moderation teams, we turned our attention to their reward structures. They too needed adjustments to reflect the skills, expertise and commitment that Moderators bring to Utopian.
After collecting feedback from all our Moderators and Community Managers, rewards for moderation activities have been increased as follows:
Suggestions: 2 points per review
Development: 4.25 points per review
Translations: 4 points per review
Graphics: 3 points per review
Documentation: 2.25 points per review
Copywriting: 2 points per review
Tutorials: 4 points per review
Analysis: 3.25 points per review
Visibility: 2 points per review
Blog: 2.25 points per review
Video Tutorials: 4 points per review
Bug Hunting: 3.25 points per review
Task requests: 1.25 points per review
The maximum weekly cap has also been increased to 250 points.
Upcoming Changes
There are a few more exciting changes to look forward to as we make Utopian.io a better place for Open Source participants:
Better questions for the Quality Questionnaire
Enhancements to the Projects and Feeds interfaces
Switching from Rules to Guidelines
Top Sponsors
Top Moderators