The beautiful swans/Los bellos cisnes
The beautiful swans
Hello friends
Today I bring you this eternal couple.
They are always together.
His life is walking through the waters of the park.
***
Los bellos cisnes
Hola amigos
Hoy os traigo esta pareja eterna.
Ellos siempre están juntos.
Su vida es pasear por las aguas del parque.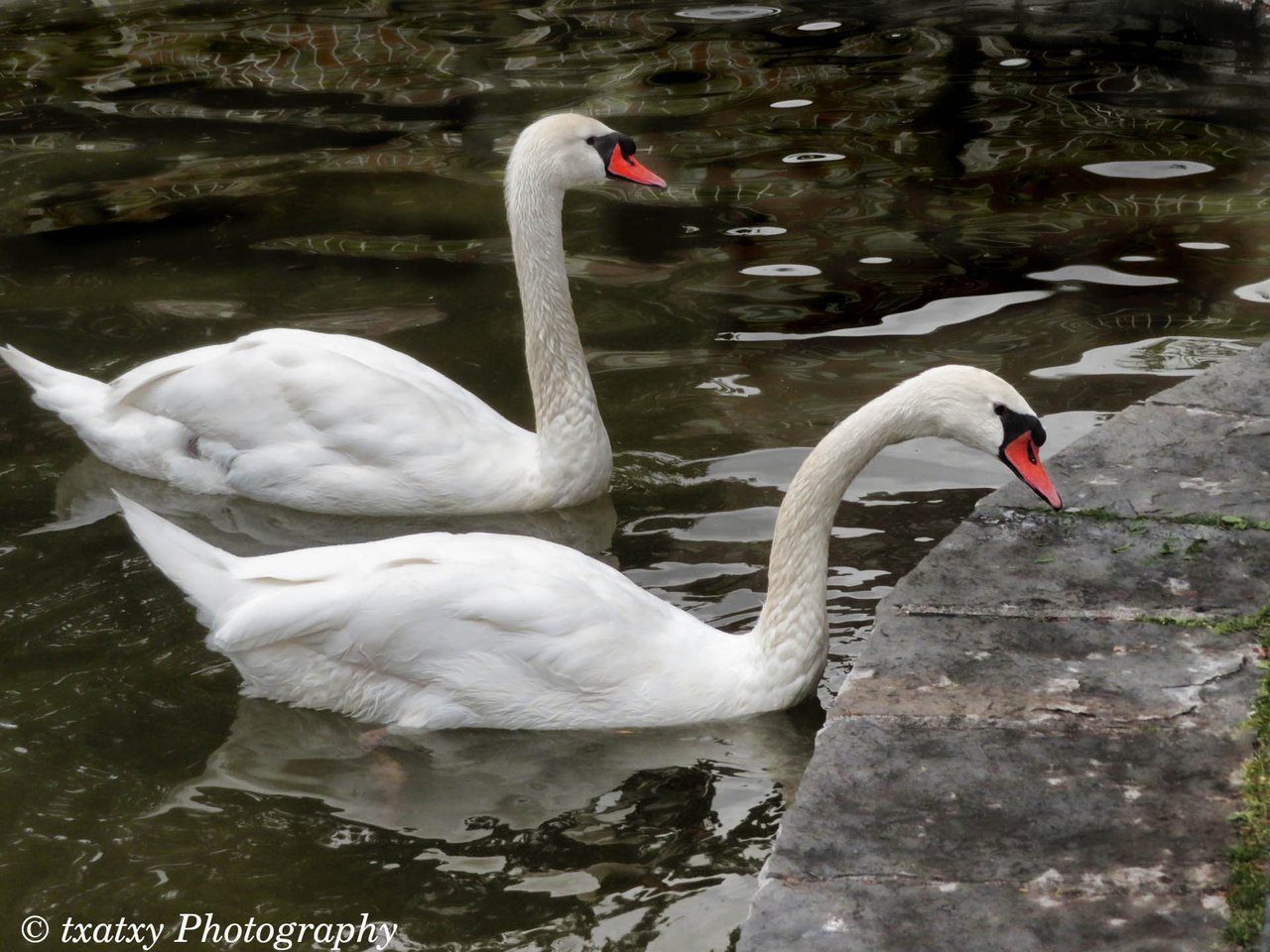 They are souls chained to each other.
They caress each other with their beaks and where one is, the other is.
***
Son almas encadenadas una a la otra.
Se acarician con sus picos y donde uno está, está el otro.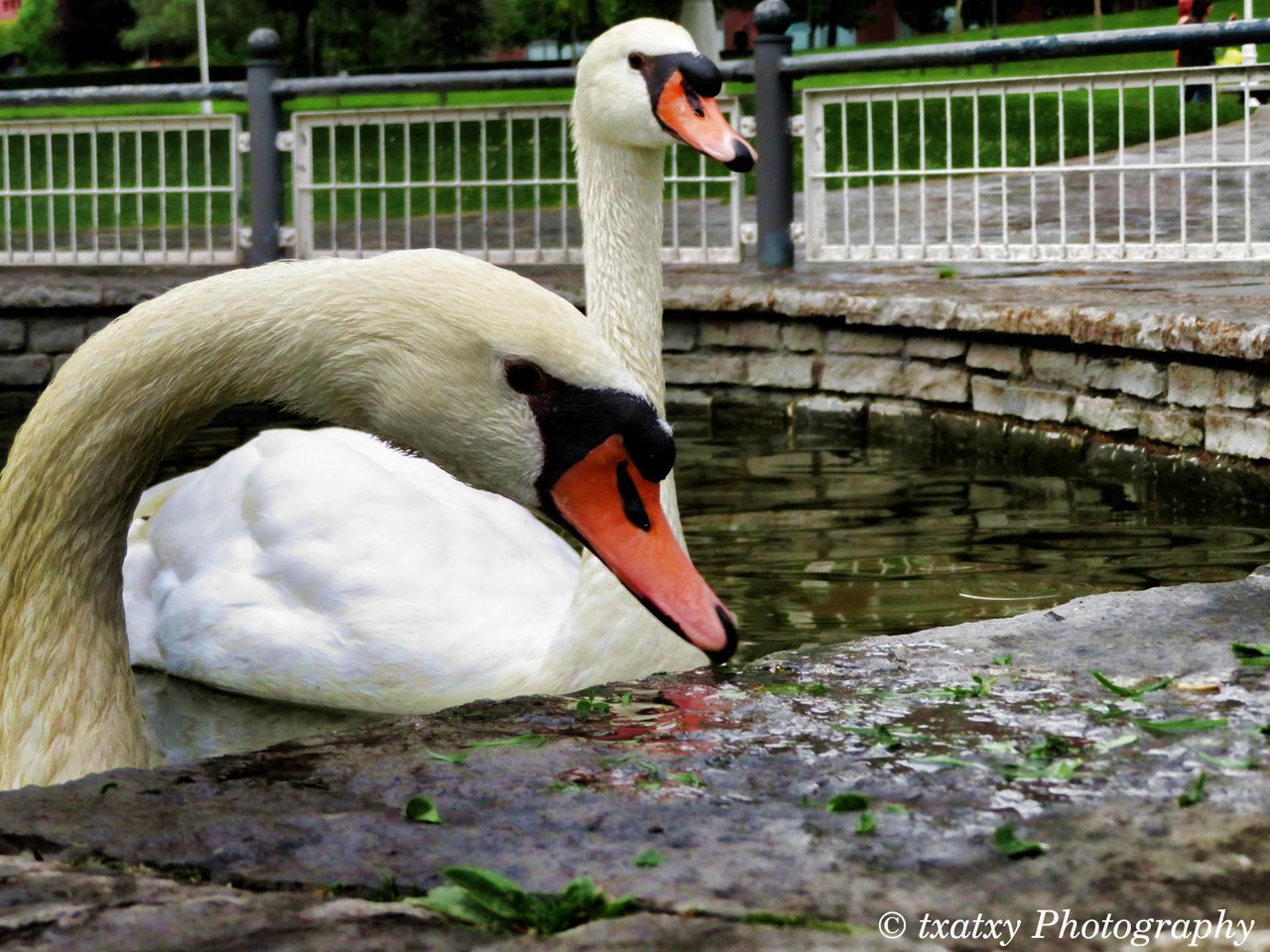 It is a joy to walk through the park and find them in the pond.
Always calm and silent.
Mythology says that it is a bird dedicated to Apollo.
They believed that the swan at death counted melodiously and Pythagoras said that he sang because when he died he left his soul free of his mortal body.
***
Es una alegría pasear por el parque y en el estanque encontrártelos.
Siempre tranquilos y silenciosos.
La mitología dice que es un ave consagrada a Apolo.
Creían que el cisne al morir contaba melodiosamente y Pitágoras decía que cantaba porque al morir dejaba su alma libre de su cuerpo mortal.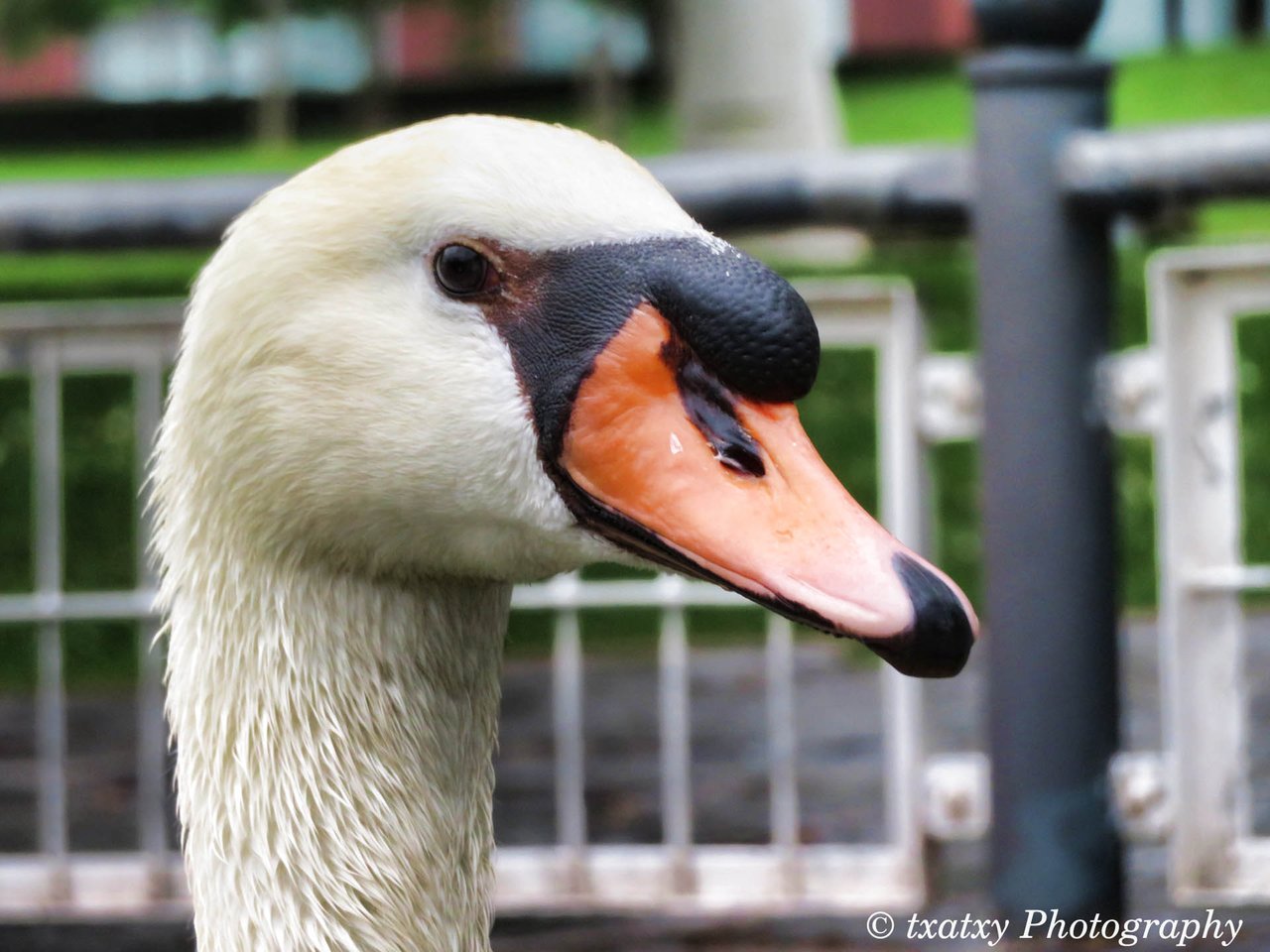 Whatever the swan is beautiful and haughty always looking at the horizon.
Always watching you, calm and fearless.
***
Sea lo que sea el cisne es hermoso y altivo siempre mirando al horizonte.
Siempre observándote, tranquilo y sin miedo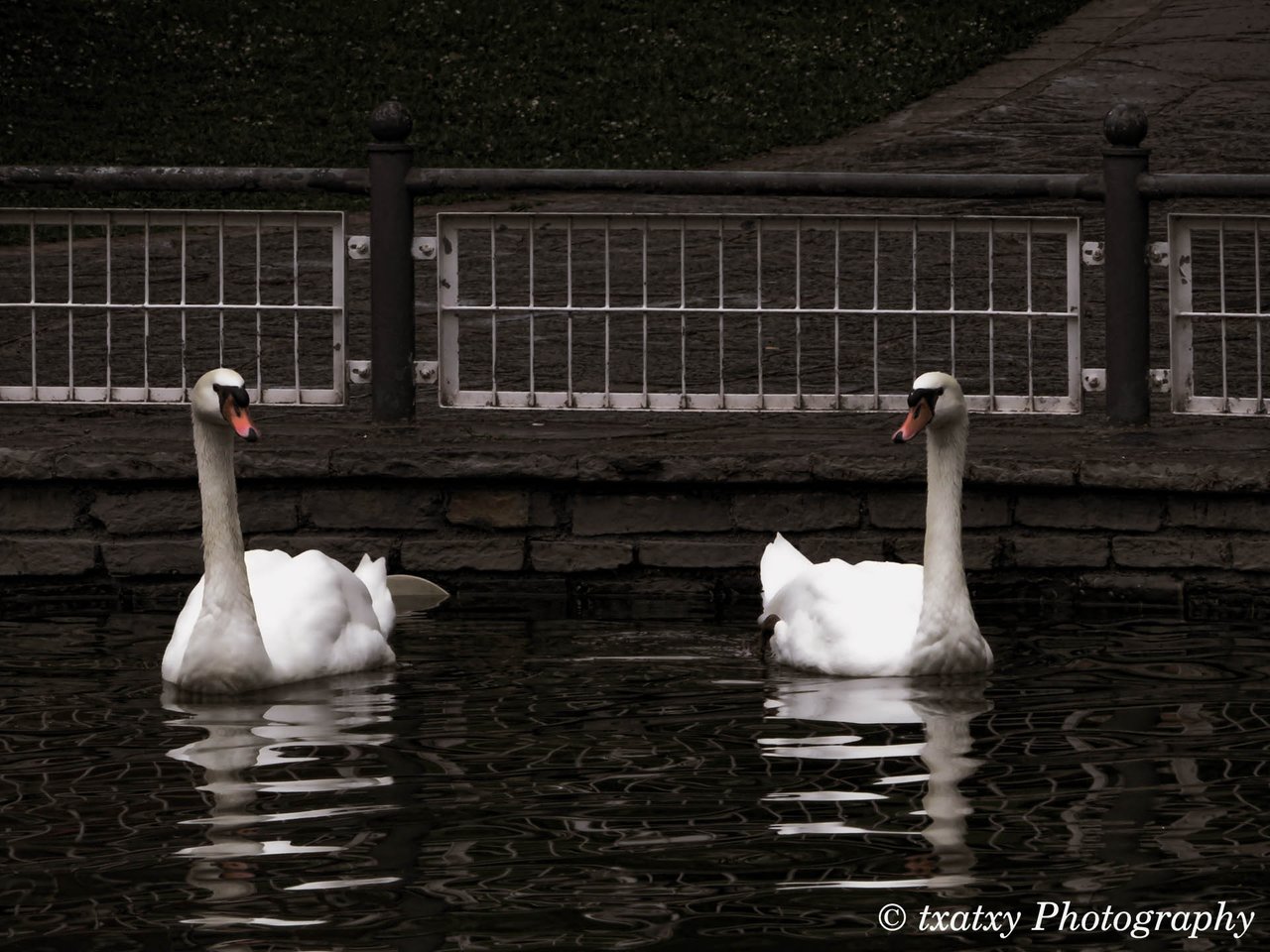 Its red beak stands out against the whiteness of its body.
Its soft and long feathers, always clean and bright.
***
Su rojo pico resalta ante la blancura de su cuerpo.
Sus plumas suaves y largas, siempre limpias y brillantes.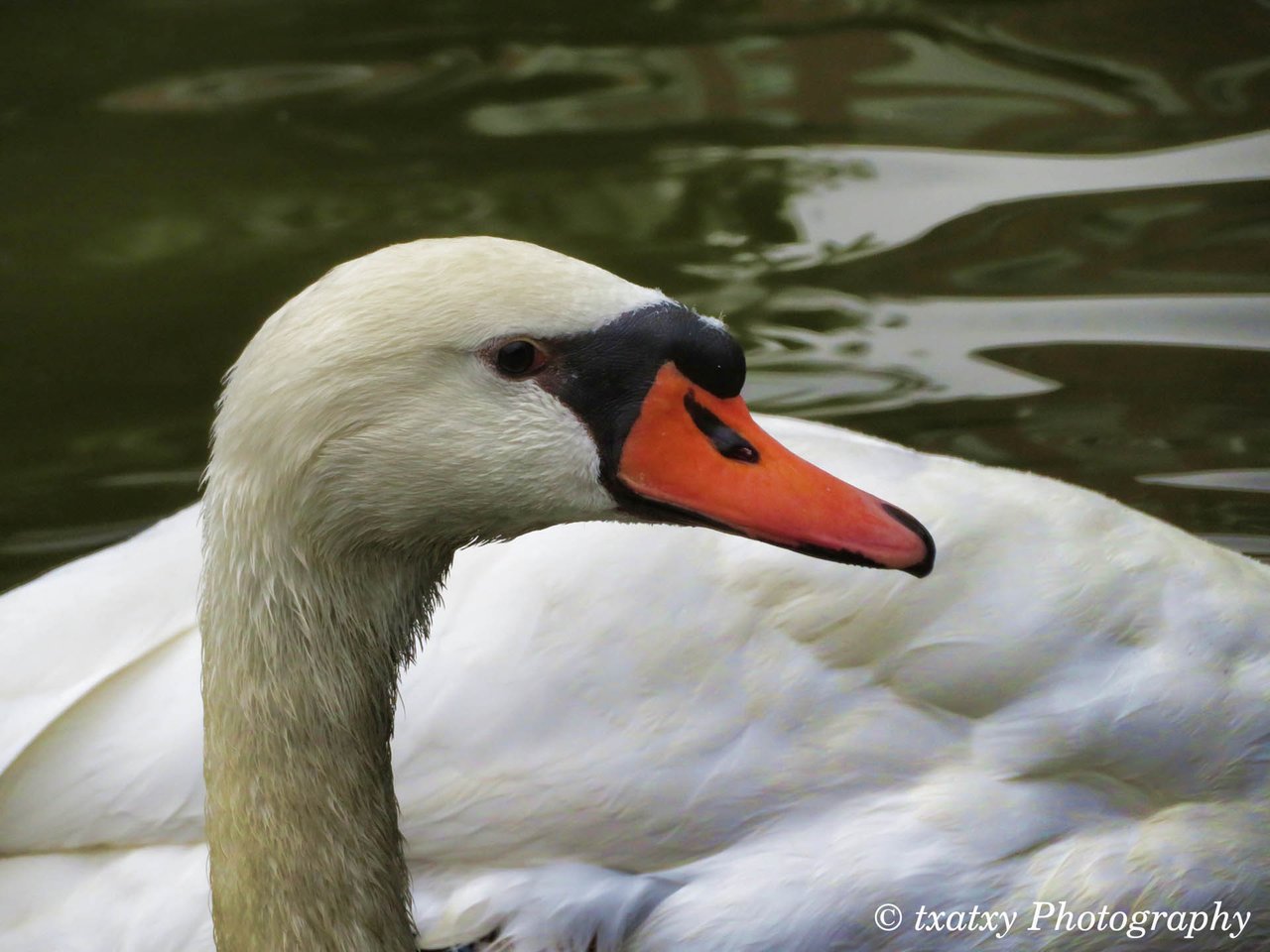 Well folks this is my entry for today.
I am enjoying my summer vacation and my tickets are irregular.
Since they are days to enjoy with family and do all those little things you leave for when you have time.
             ***

Bueno amigos esta es mi entrada para hoy.
Estoy disfrutando de mis vacaciones de verano y mis entradas son irregulares.
Ya que son días para disfrutar en familia y hacer todas esas pequeñas cosas que dejas para cuando tengas tiempo.
Canon PowerShot SX730 HS
Qurator's Photo Friday
Image © txatxy. All Rights Reserved.
Original content by Original content by @txatxy
discord txatxy#6752