Sunday walk- saying goodbye to nature
Saying goodbye to nature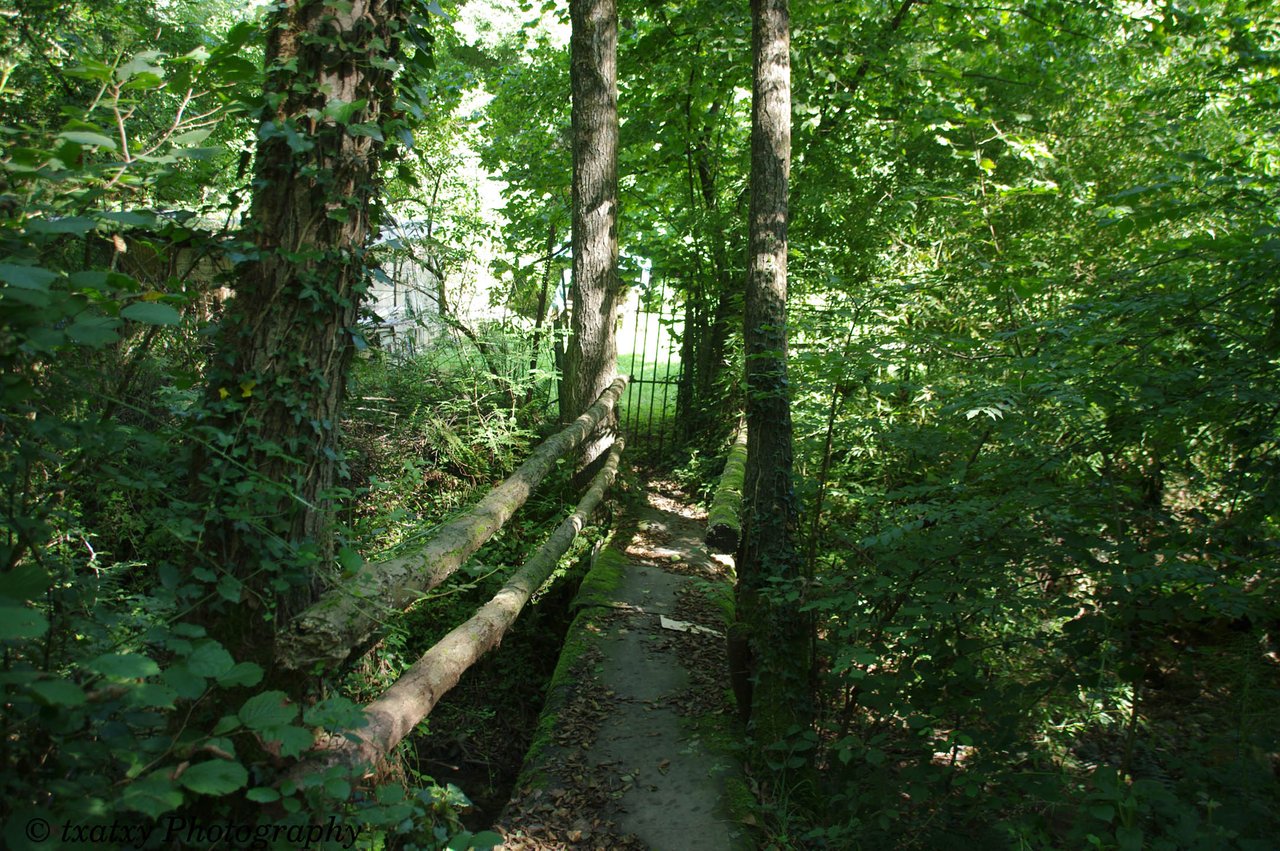 Hello friends
Today I bring you a three-quarter-hour walk along a small river.
He is on the outskirts of Bilbao
The Bolintxu Dams
Our favorite place, where we swam and disobeyed our parents as it was a dangerous place for children.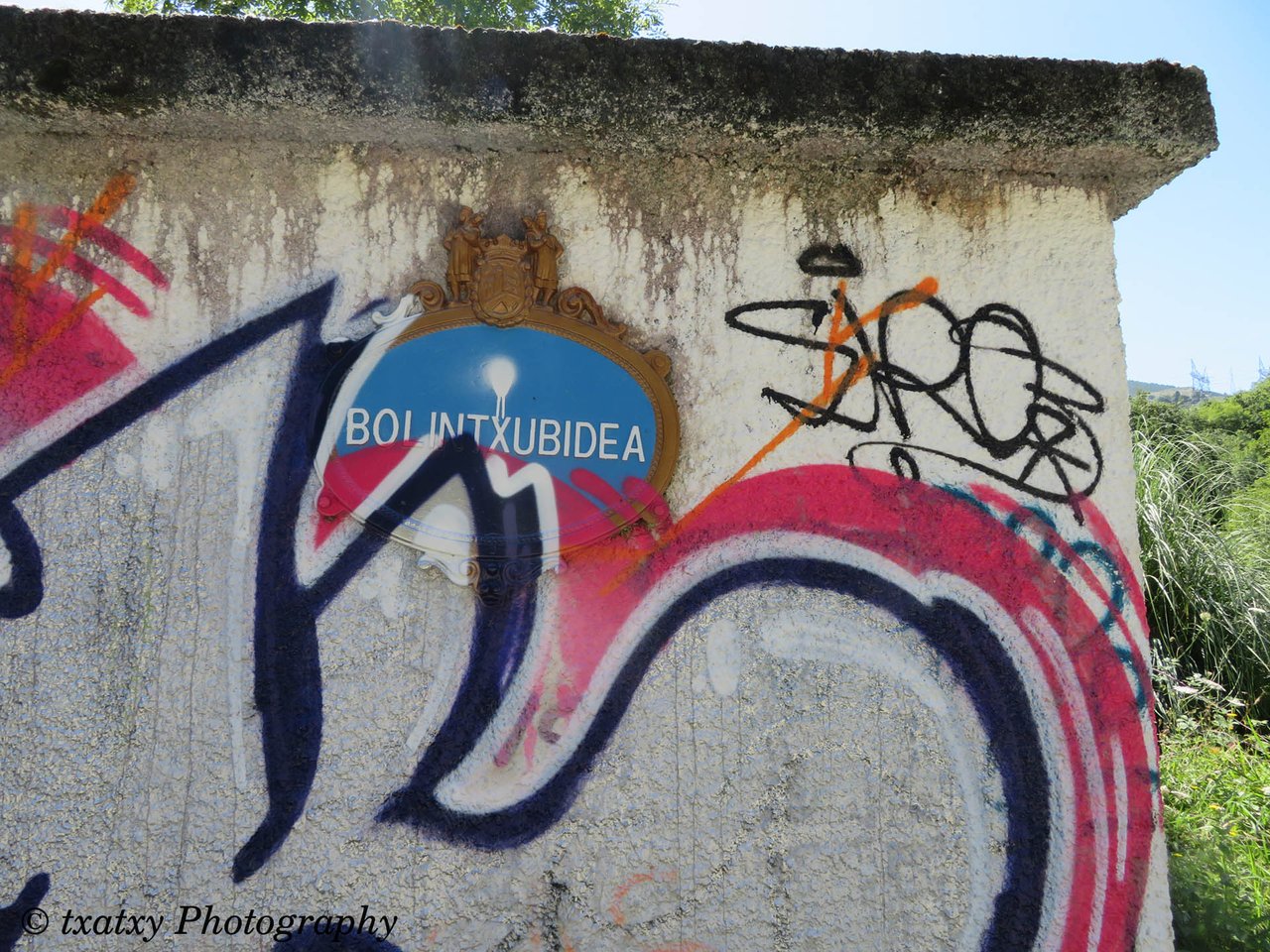 Today the dam does not exist.
The years pass and nostalgia returns to our heads.
Especially if the modern, the fast, the current.
It threatens our surroundings and so that everything is faster and more comfortable, we get rid of the wild areas that surround us.
That is why this entry is titled saying goodbye to nature.
A great walk between trees and a stream, an ideal place to spend a sunny morning and high temperatures.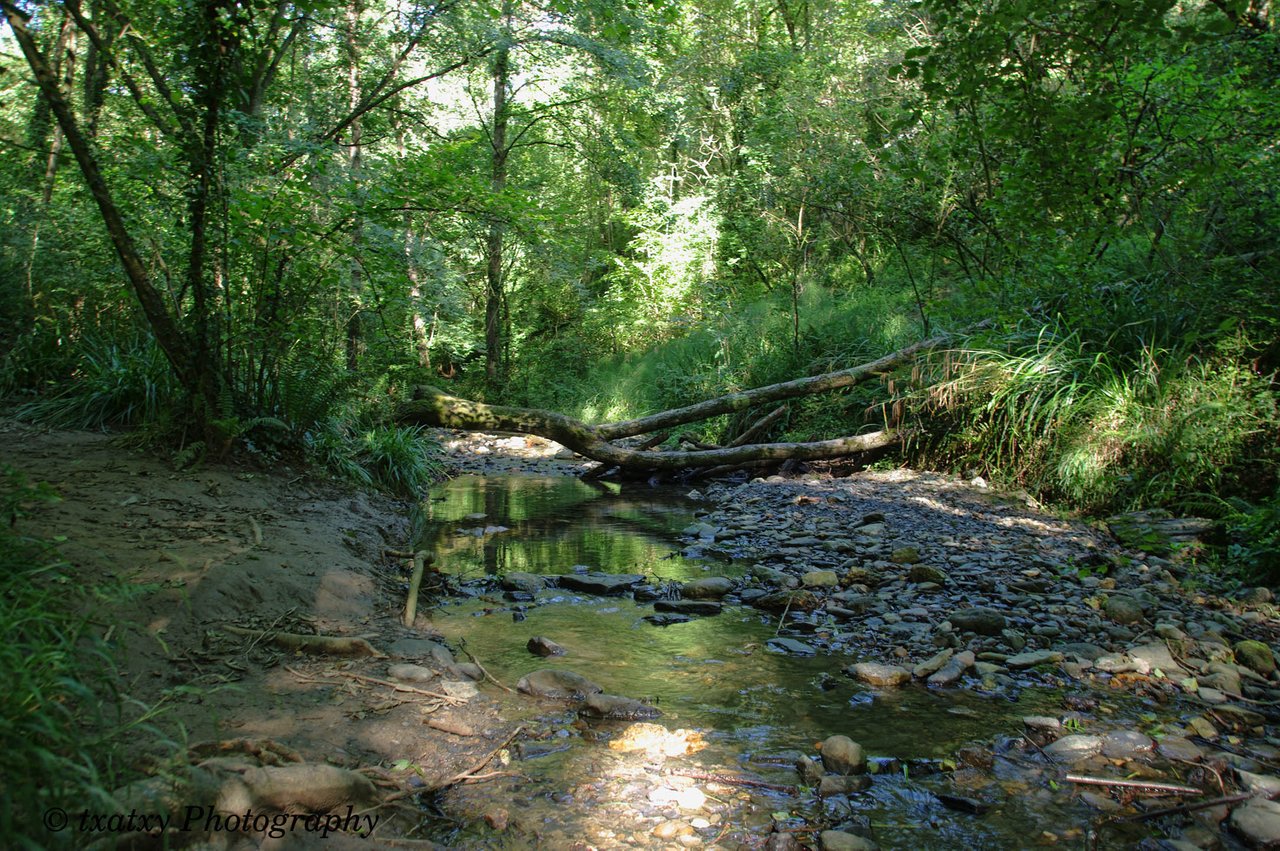 As always, memory is one thing and reality is another.
That area that for us was the playground now seems blurred and we didn't find the way.
But no matter we are in the neighborhood of Buia
The bus driver tells us the way and then you transport yourself to your 12 years and remember it clearly and as if it were yesterday.
By the way you see the crafts on the facades of the house.
The eguzkilore cannot be missing and here there are many.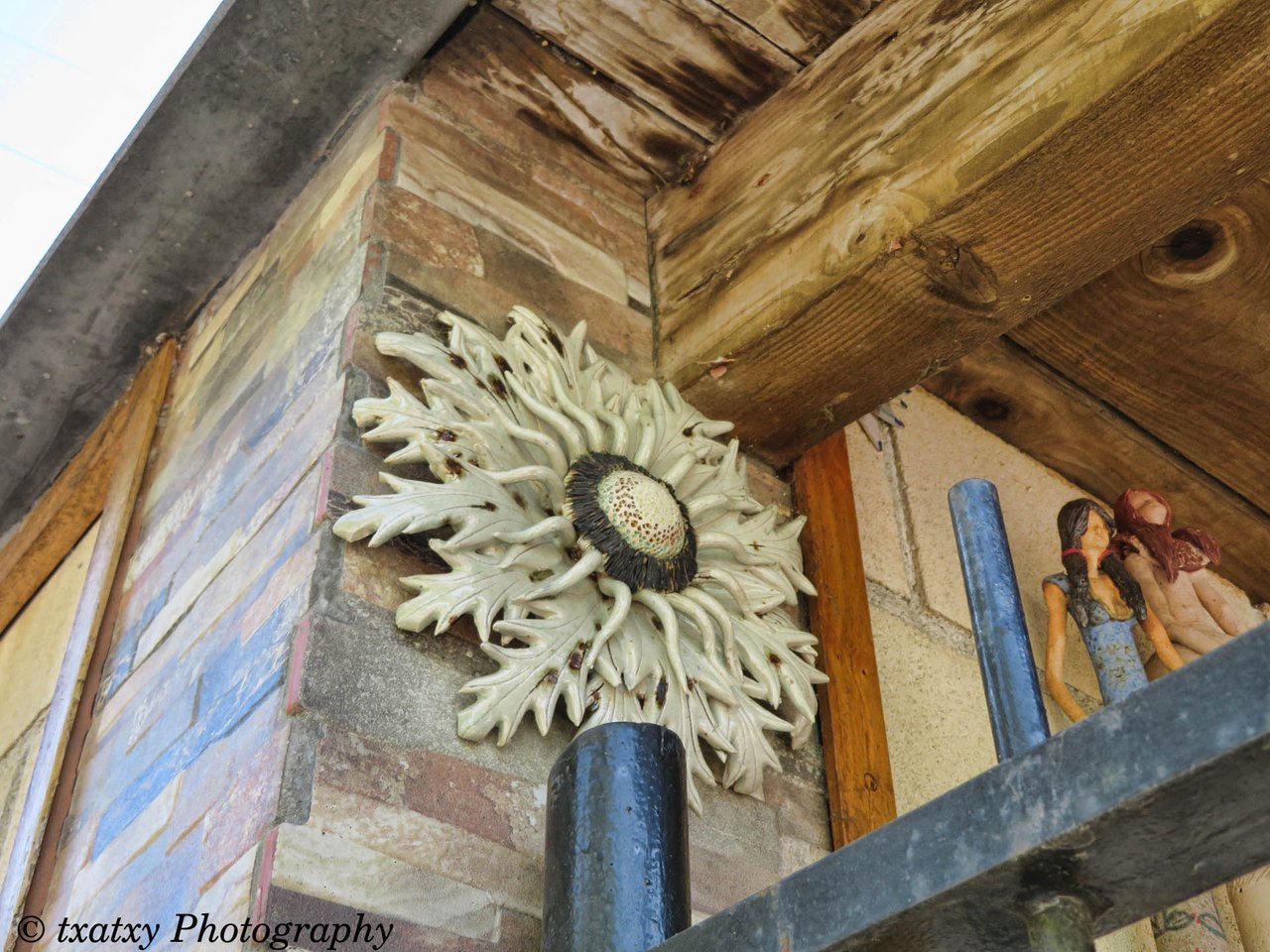 The stone marks the beginning of the road with a journey of approximately 2 kilometers and 2 lap.
Everything between trees and the song of the river, well a small stream that delights my camera.
Small waterfalls on some stone capture my attention.
I can play with the speed of the camera.
The normal flow of precious and perfect water.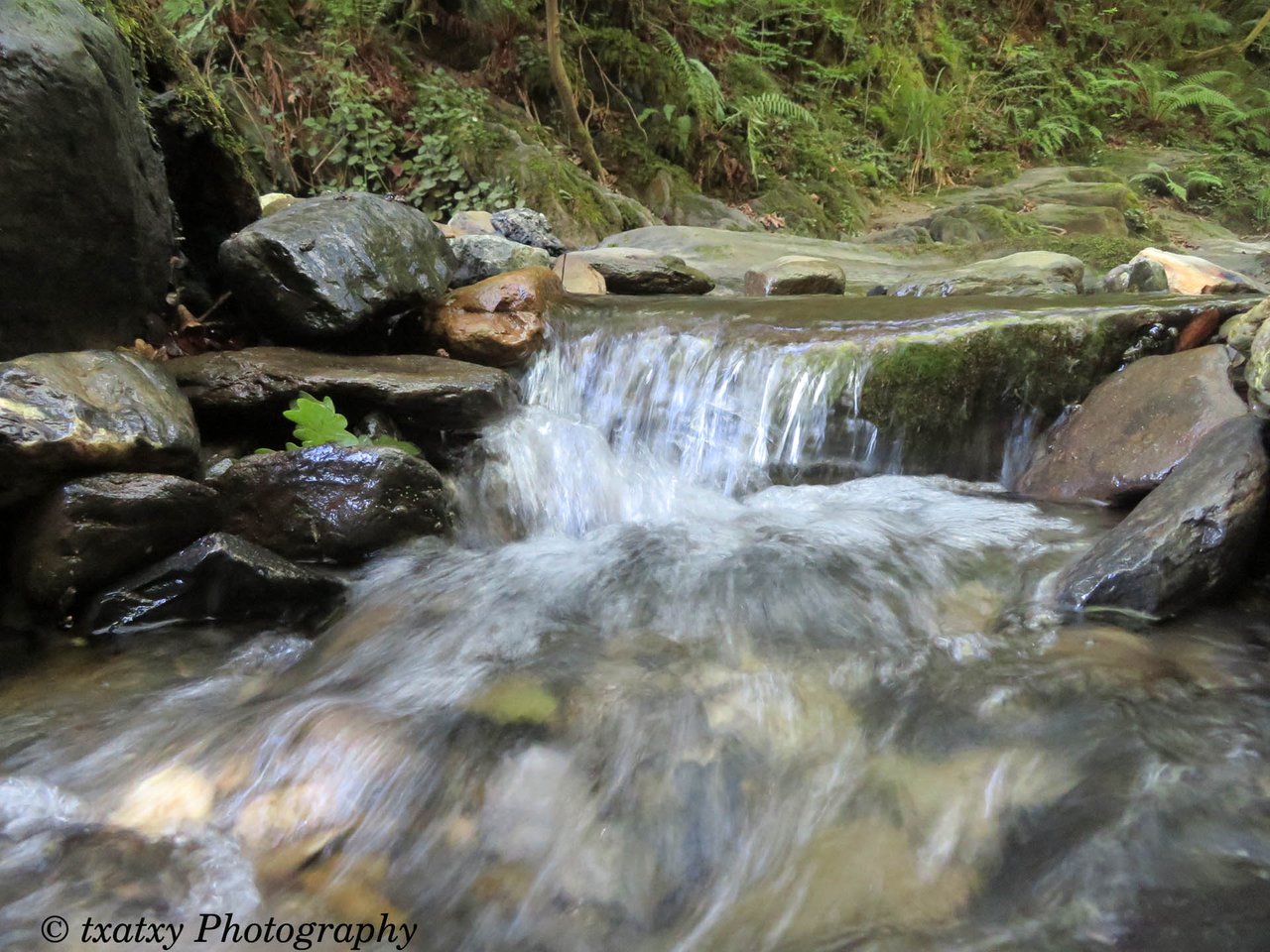 But you change the speed and you find that the river becomes silk, almost as magical and mysterious.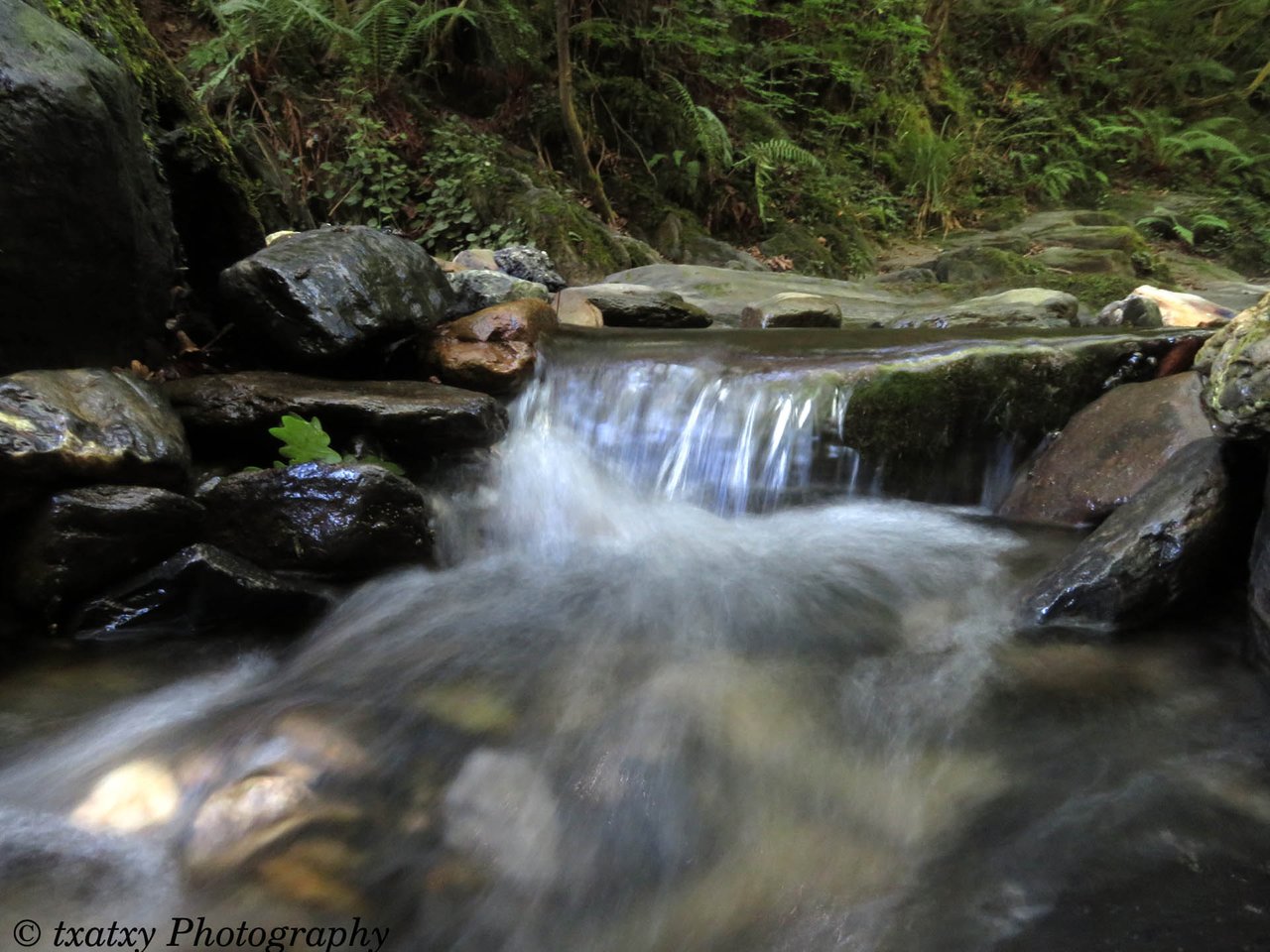 You also find a pool that flat stone and with the touch of water has become a bathtub that in turn looks like a mirror.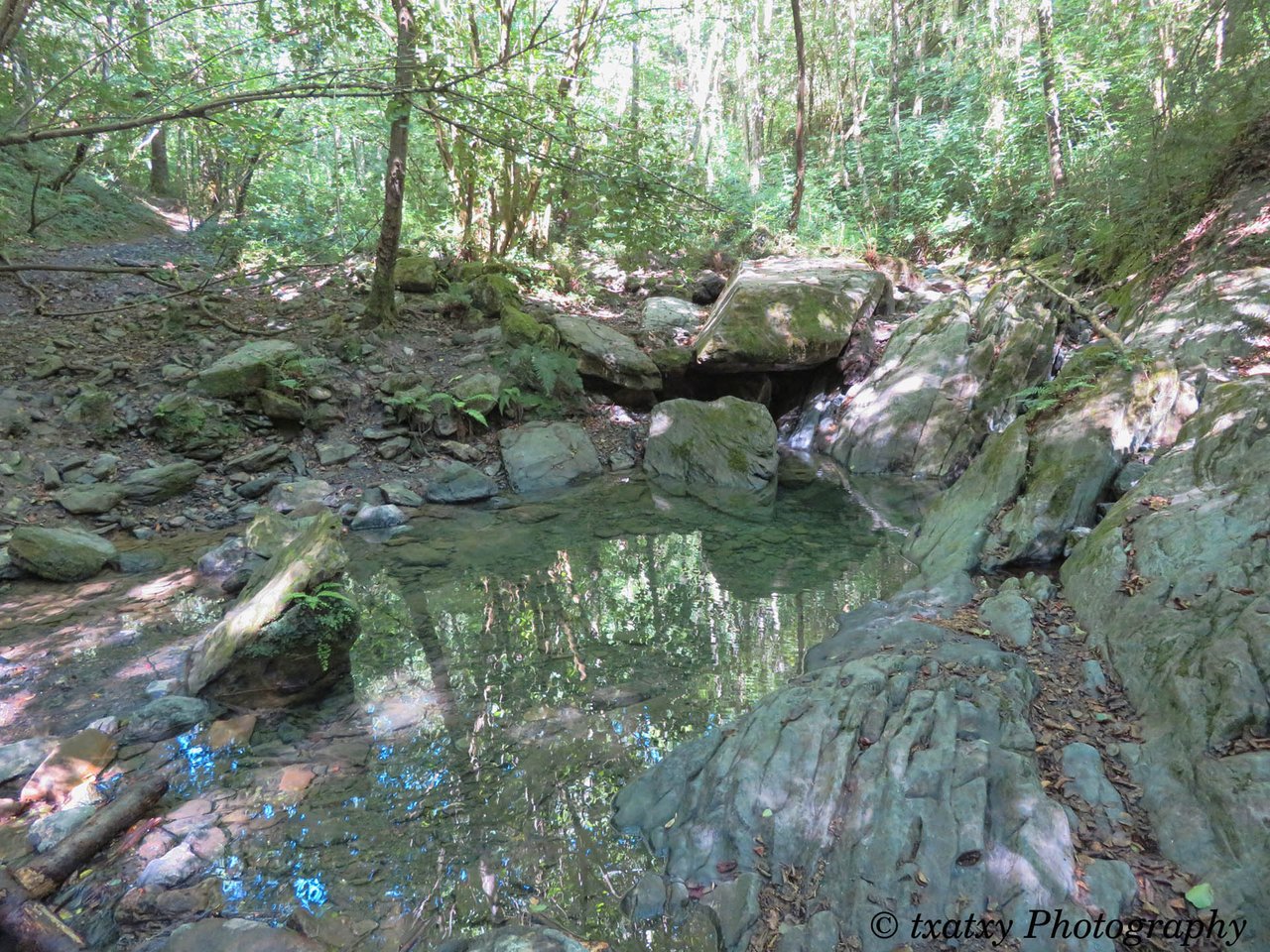 You see the crystalline reflection and you cannot resist it, the girl inside you goes out and throws the stone, just for the pleasure of seeing the water circles.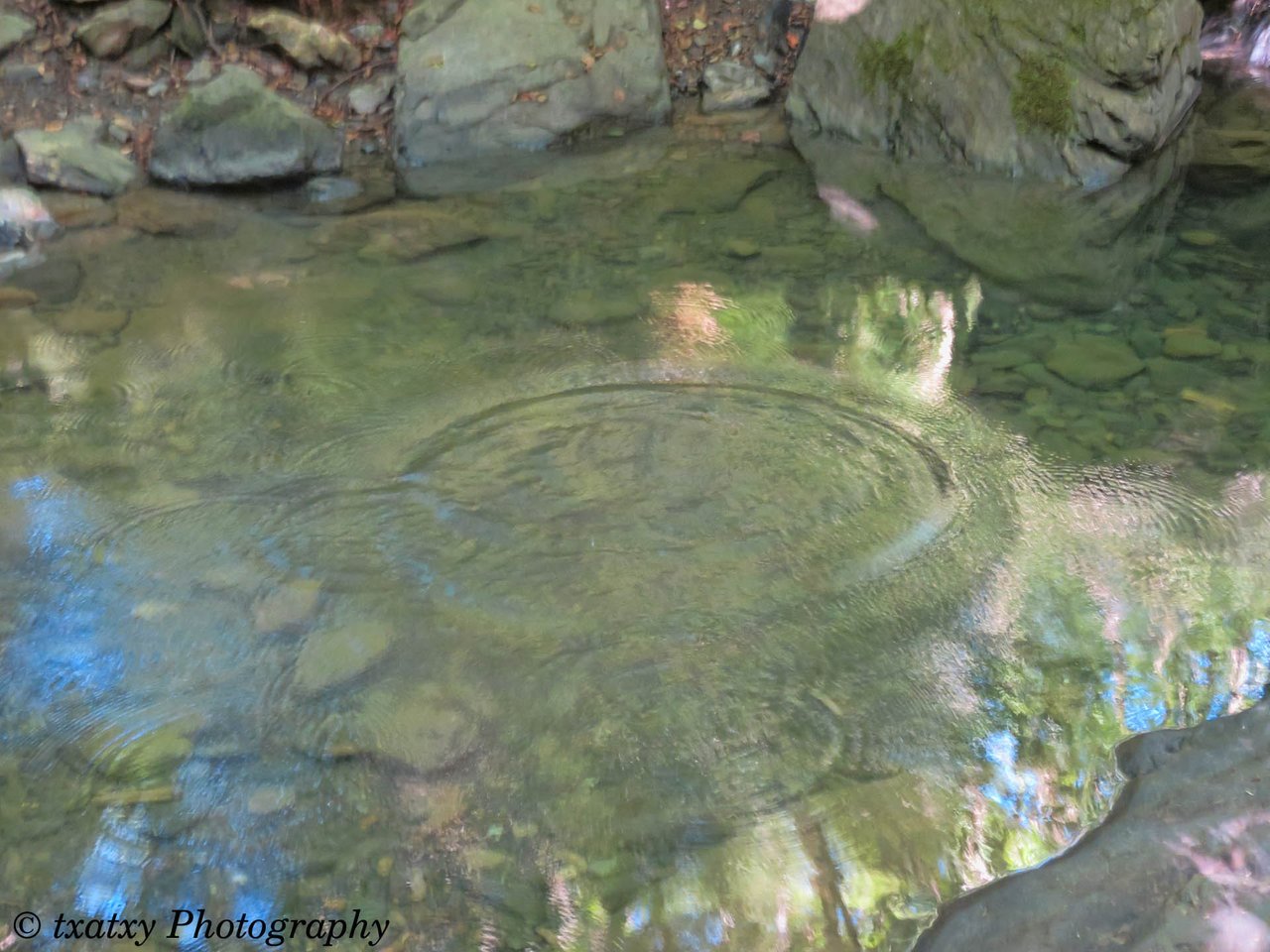 We continue climbing but only a little and we find the waterfall.
Nothing from the other world or paradise, or huge
A humble waterfall but among the dense forest is something you don't expect.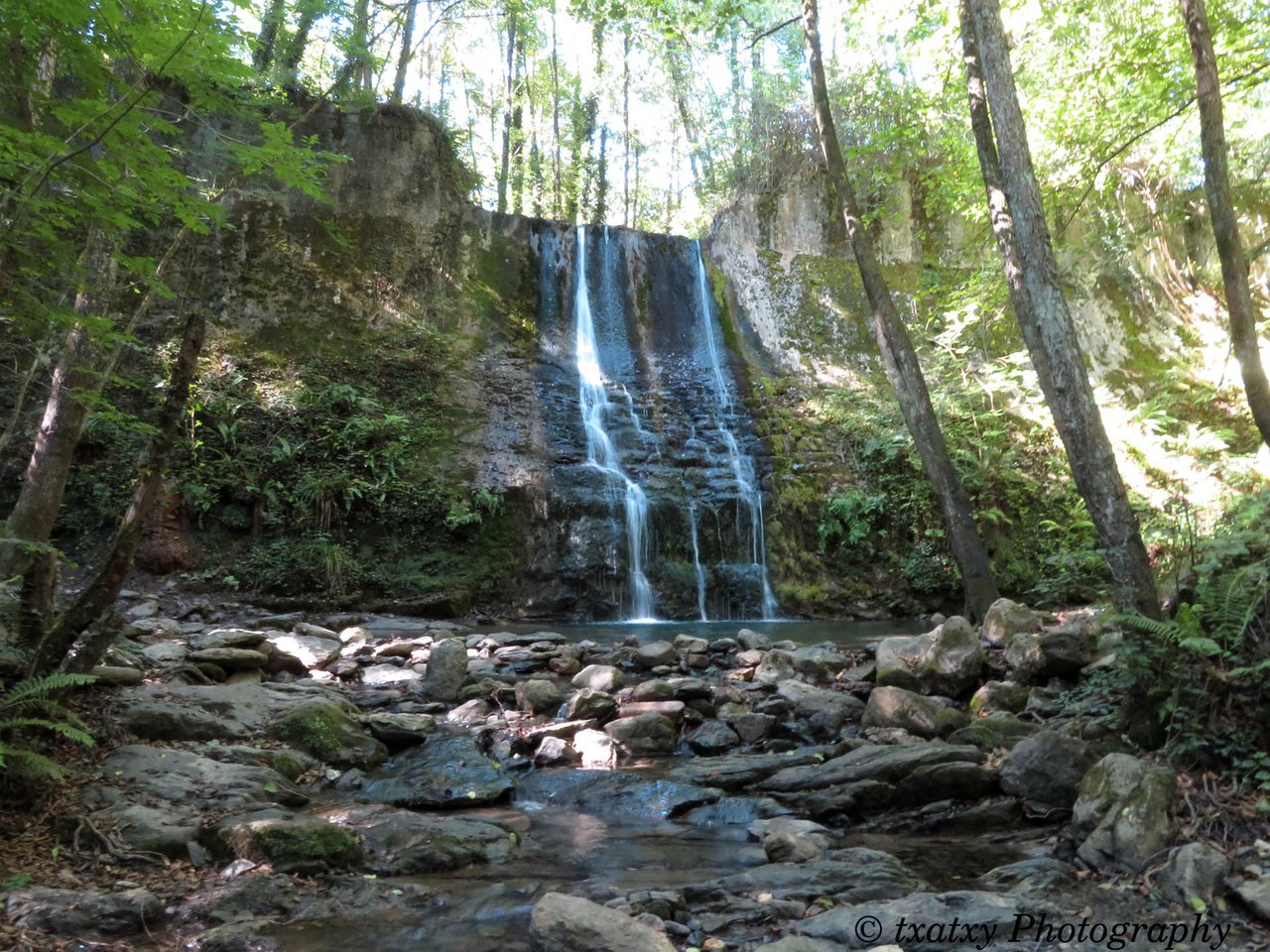 Water talking about the greatness of nature.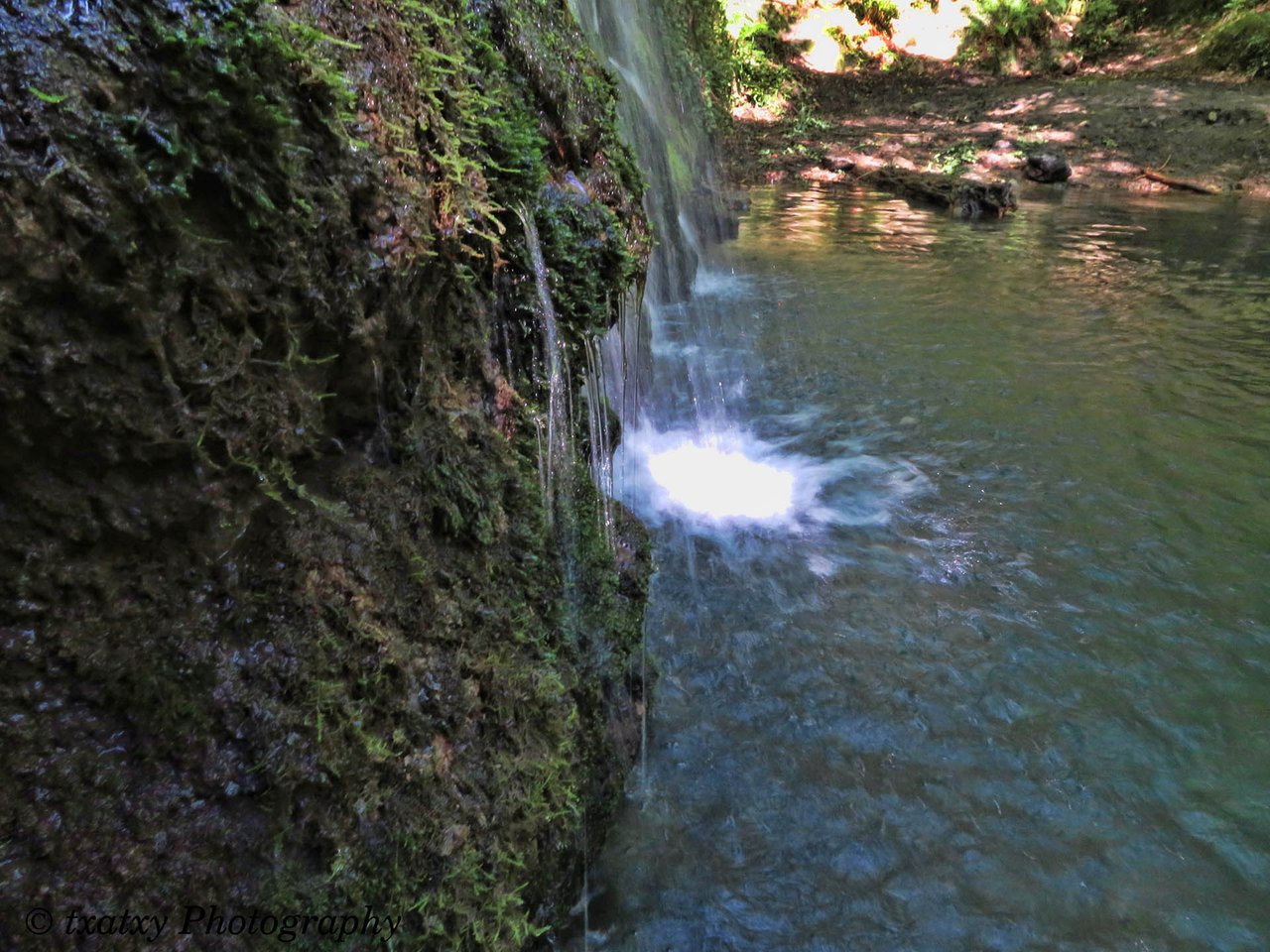 Crying for the future that awaits.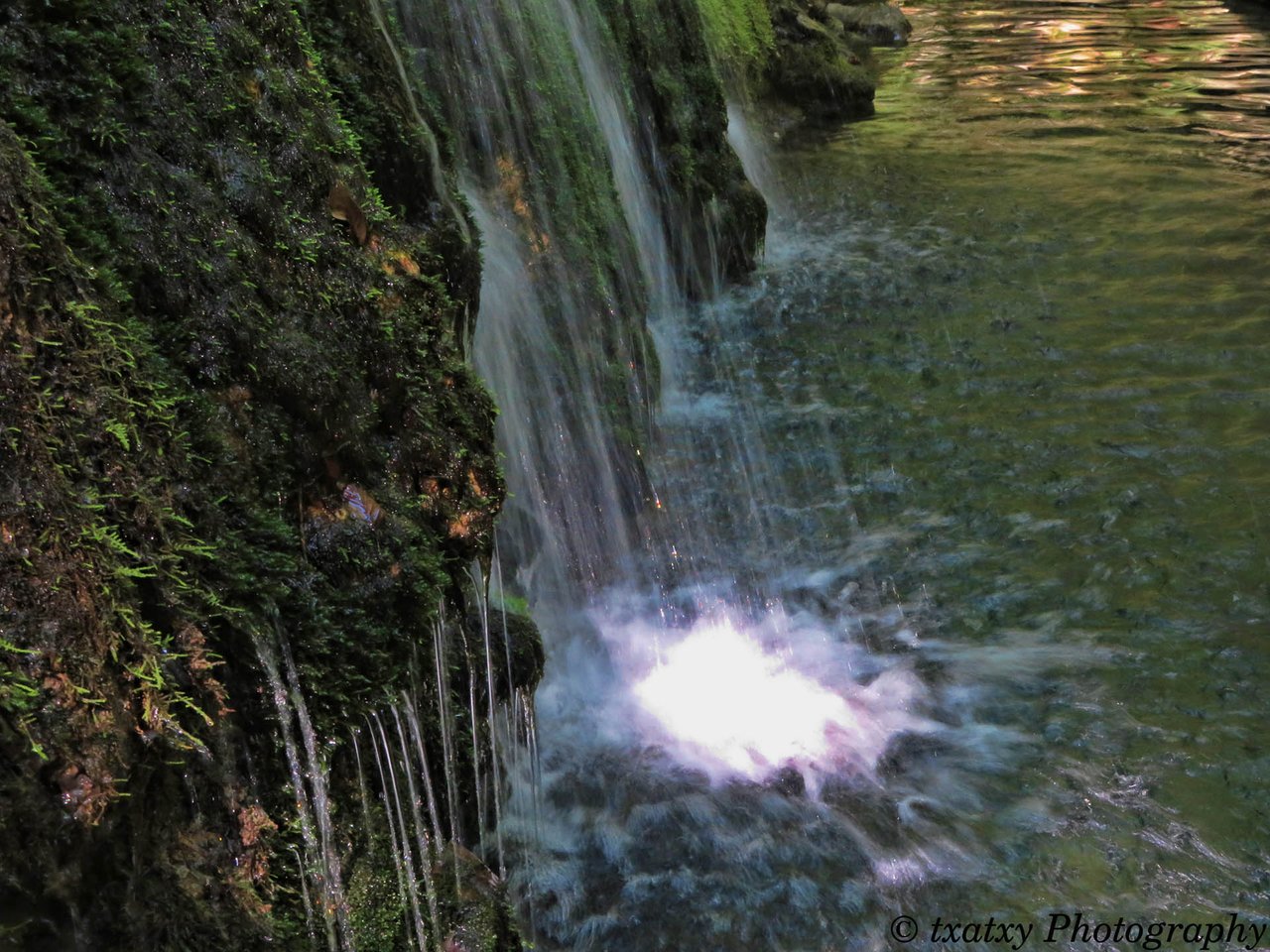 The ride is supposed to end here.
But where is our prey, that of those children?
We climb a little more and see the tubes.
There was our dam….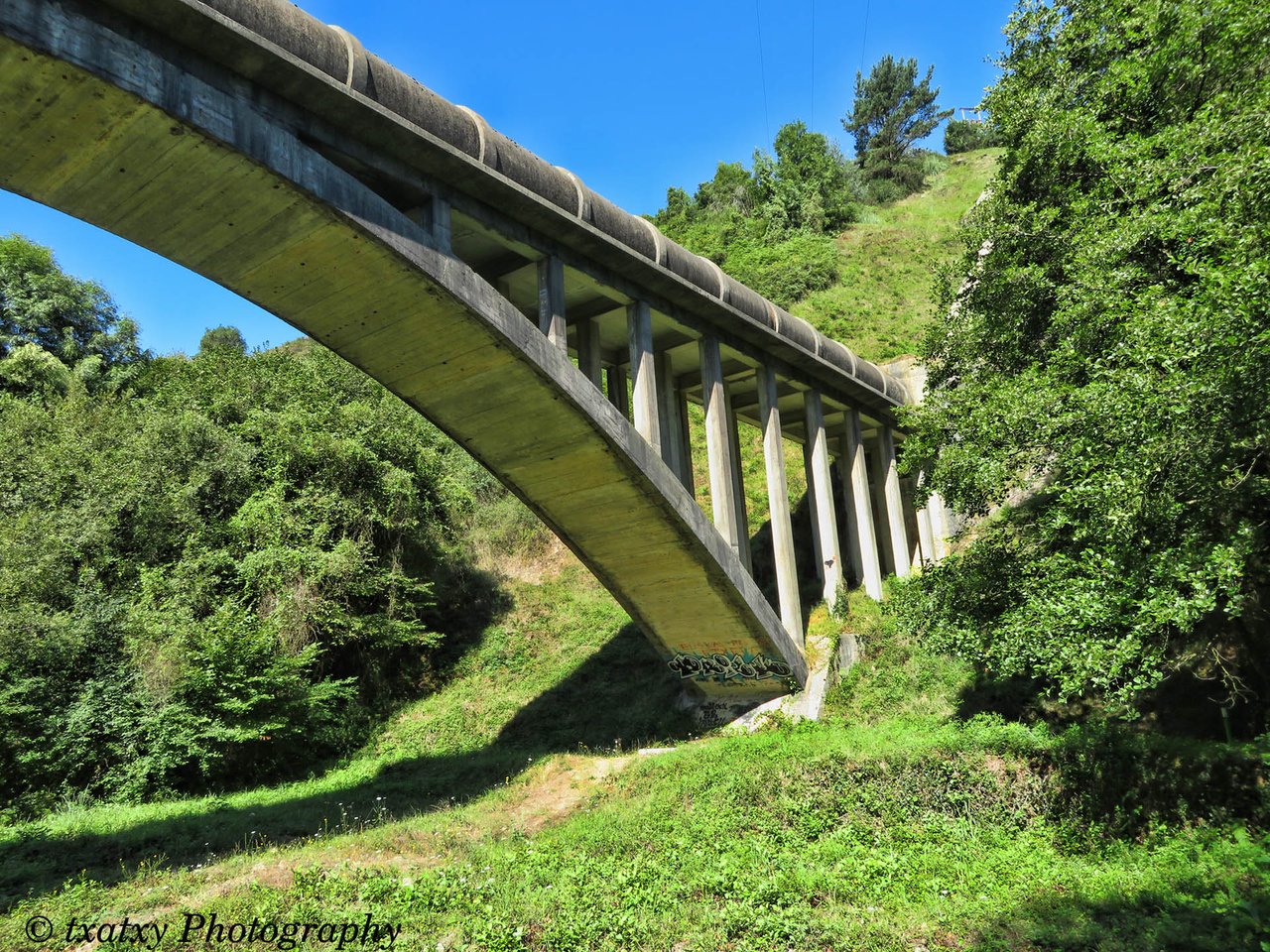 But the water had disappeared, now it has no depth, the mountain had swallowed it.
Nor did only the green of nature have water.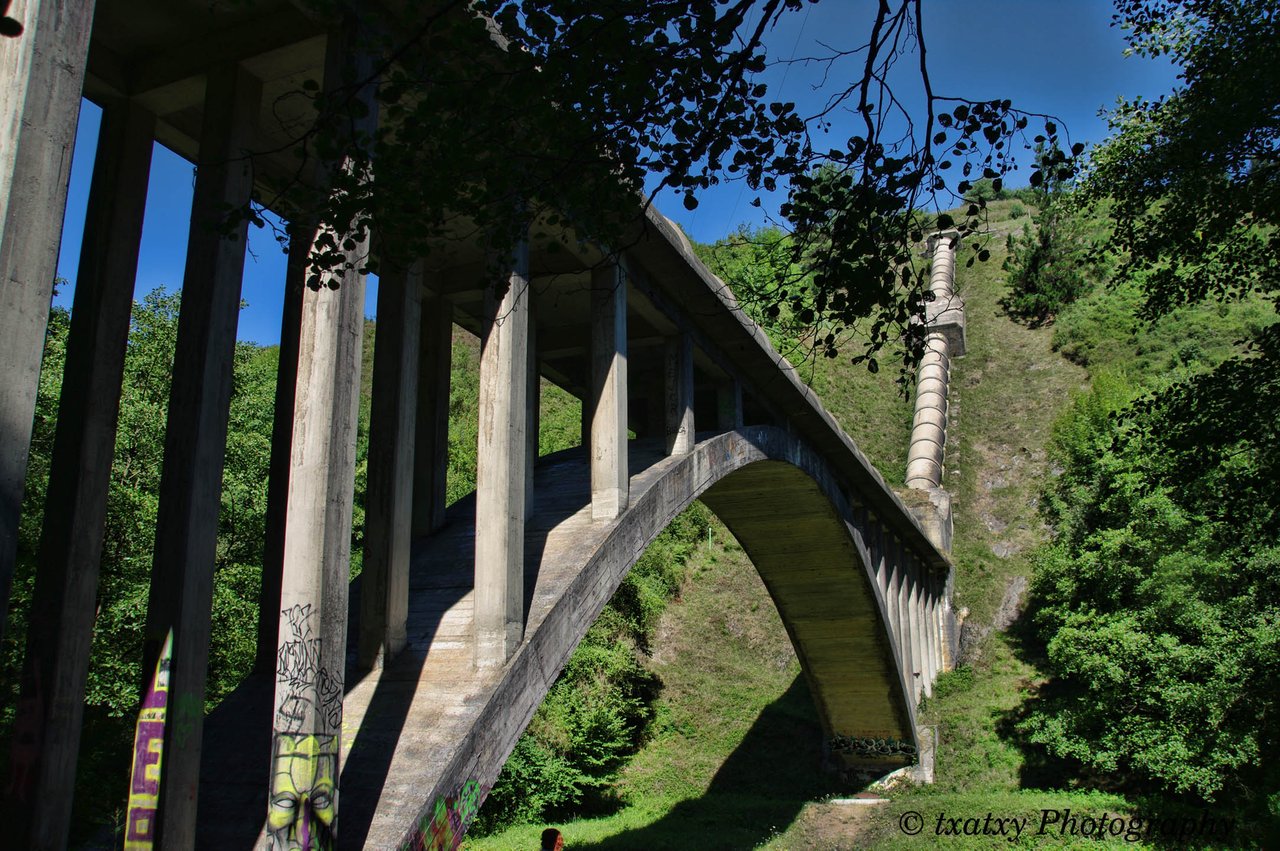 We sit a little and long for the dam or our years, I don't know.
All this will die to create a high speed train.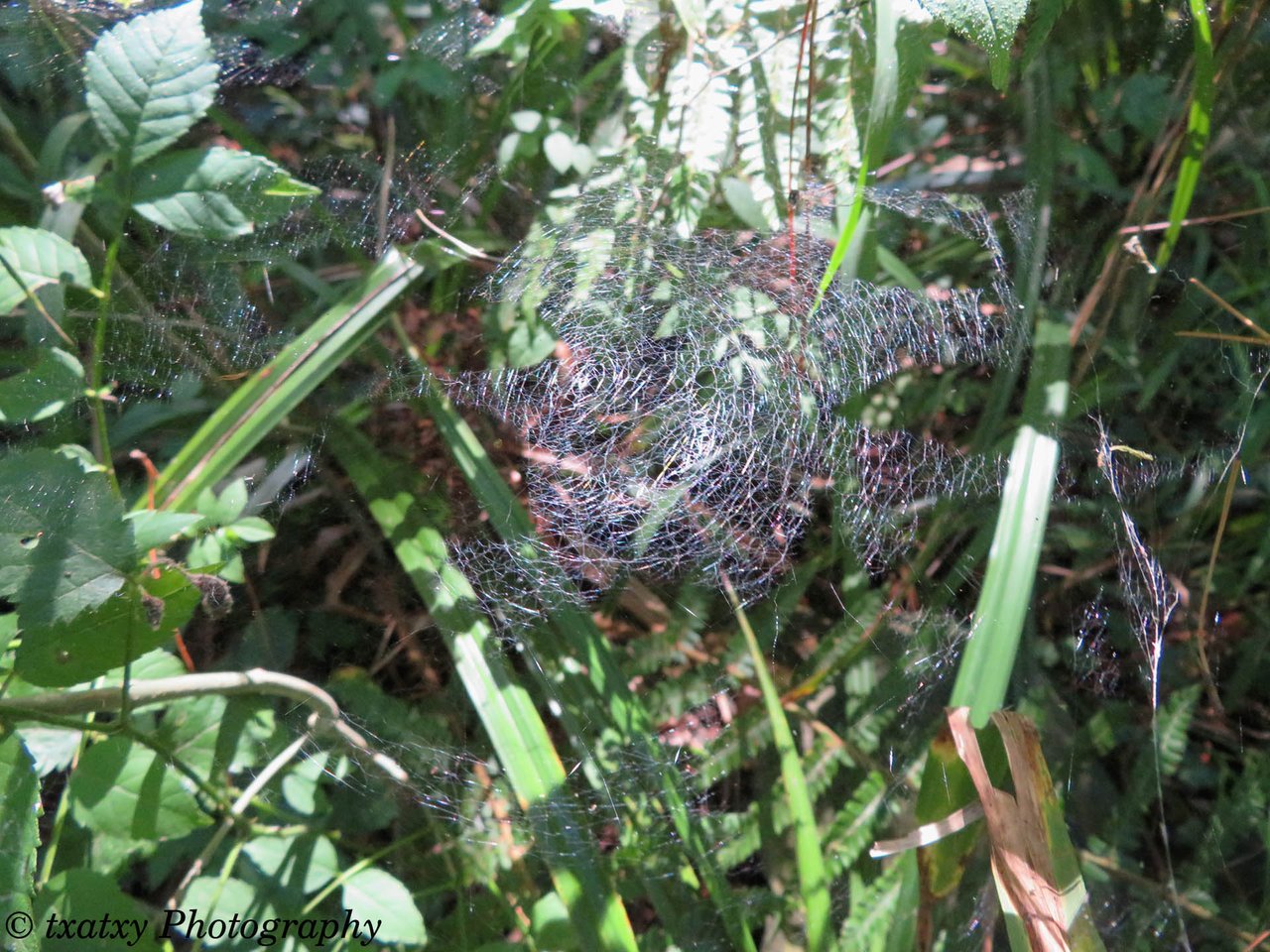 Canon PowerShot SX730 HS

Image © txatxy. All Rights Reserved.
Original content by Original content by @txatxy

---






[//]:# (!steemitworldmap 43.231098 lat -2.917217 long saying goodbye to nature d3scr)