Home Stretch - Reaching a Milestone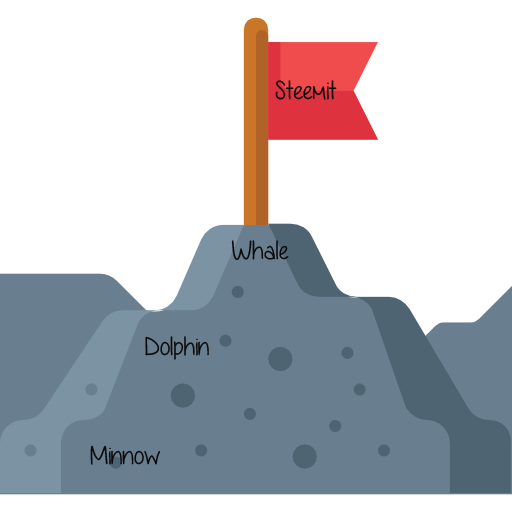 img source
with a little touch up

I officially joined the Steemit blockchain on 12/15/2017. It was a new world I wasn't sure I was ready for. I am not a writer. I had no idea what I could post or do that would make any difference. My primary purpose for joining at the time was extra money for a car. There were few people on Facebook that suggested I try out Steemit. I found out that they had absolutely no clue what they were talking about. They heard something and so on.
I had set some goals for myself.
To make it to 15 SP. This way it 'paid back' the initial starter of 15 SP.
Ok a goal LOL.
I didn't know what to shoot for. Everything was completely foreign to me. The more I read the more I got confused and got to that dreaded point. Why am I doing this?
It was at that time, I was discovering groups, initiatives. I figured if I found a purpose then that would give me a direction.
My direction became, helping others like myself. The lowly plankton that drifts around seemingly without purpose. Plankton have a purpose, they provide nourishment. So why couldn't I do the same? So I set my purpose as just that, helping and encouraging others.
I am trying really hard not to bog this down with details. It's not an anniversary/birthday post it's an I am going to meet this achievement post. I guess the easy way to say this is because of my wanting to help others and the choice I made with my postings opened doors, that I didn't know where there. With a lot of help and encouragement from 2 people that have stood by me enough to do what they can to help and delegate some SP to me @thedarkhorse and @simplymike. I am finally about to reach the 1st major milestone anyone has once they figure out Steemit. That is to become a full fledge Minnow.
The goal was to have this happen before HF20. Sadly, HF20 sucked the life out of me in addition to so many others. I was starting to see increased payouts, had people following me that wanted to not because they wanted me to follow them. HF20 hit and my payouts almost disappeared. I little disconcerting for someone like me. I lost faith in the platform. I showed up to make my commitments, but my posting was few and far between. It still isn't where I want it, it will get there though.
So, current goal ...Make Minnow by the end of June! Crazy not at all. 13 days to make 30 SP. I am currently sitting at 470 SP (my own) With a little dedication and some love, it is completely doable.


@thedarkhorse
and
@simplymike
Thank you so much for helping get me this far. I honestly thought this was going to take me another 6 months at least. It even seemed unobtainable. I keep joking with
@simplymike
that I want to be like her when I grow up. I'm probably going to get in trouble for this. I have met so many wonderful people through this platform.
@simplymike
is one of the most generous and helpful people on this platform. She helps others achieve their goals. What seems like a little to some is a big thing to those who are helped.
@thedarkhorse
, you've kept me going. I'm glad you had faith in me when I didn't. You are another one that I don't think people see your generosity. You didn't have to help me out like you have. Just like with
@pifc
it all started from that one incident that affected and lead you to do more for others.

PS - I have to add just a little bit more. One other person who has been one of the best cheerleaders anyone could have has been
@wolfhart
. He believed in me more than I do myself. He helped me to change perspective in a lot of ways. Would tell me when I was being too female LOL.
Sadly, was told he passed yesterday. When I was putting this post together it was to thank not only the ones who helped me with delegation, but to thank them and
@wolfhart
of their support in general. I know he was keeping an eye on things. RIP my friend.

---

Pay It Forward Contests
---

---


Brought to you by @quochuy (steem witness)
---


Steemitcentral
---

---
Thank you for your continued support!
Love,