Market Friday. 'The Wool Shop.'
'The Wool Shop.'
What better way to display the main product available for sale (e.g.,wool) than by spreading a beautifully crocheted circular table cloth in the shop front window?
I love the two tone colourings and the pattern on this one and in the right setting, it would become a lovely feature.
I'm picturing a quaint, older styled cottage with bay windows, a fire place and a beautiful flower garden, complete with a white picket fence out the front. It's interesting how just one image can trigger ones imagination isn't it?
The photos in this Friday Market blog (A weekly challenge organized by my friend, @dswigle) were captured in Ipswich, Queensland, Australia. I was wandering down a few streets in the centre of town and decided that these few shops would be ideal for a Friday Market entry.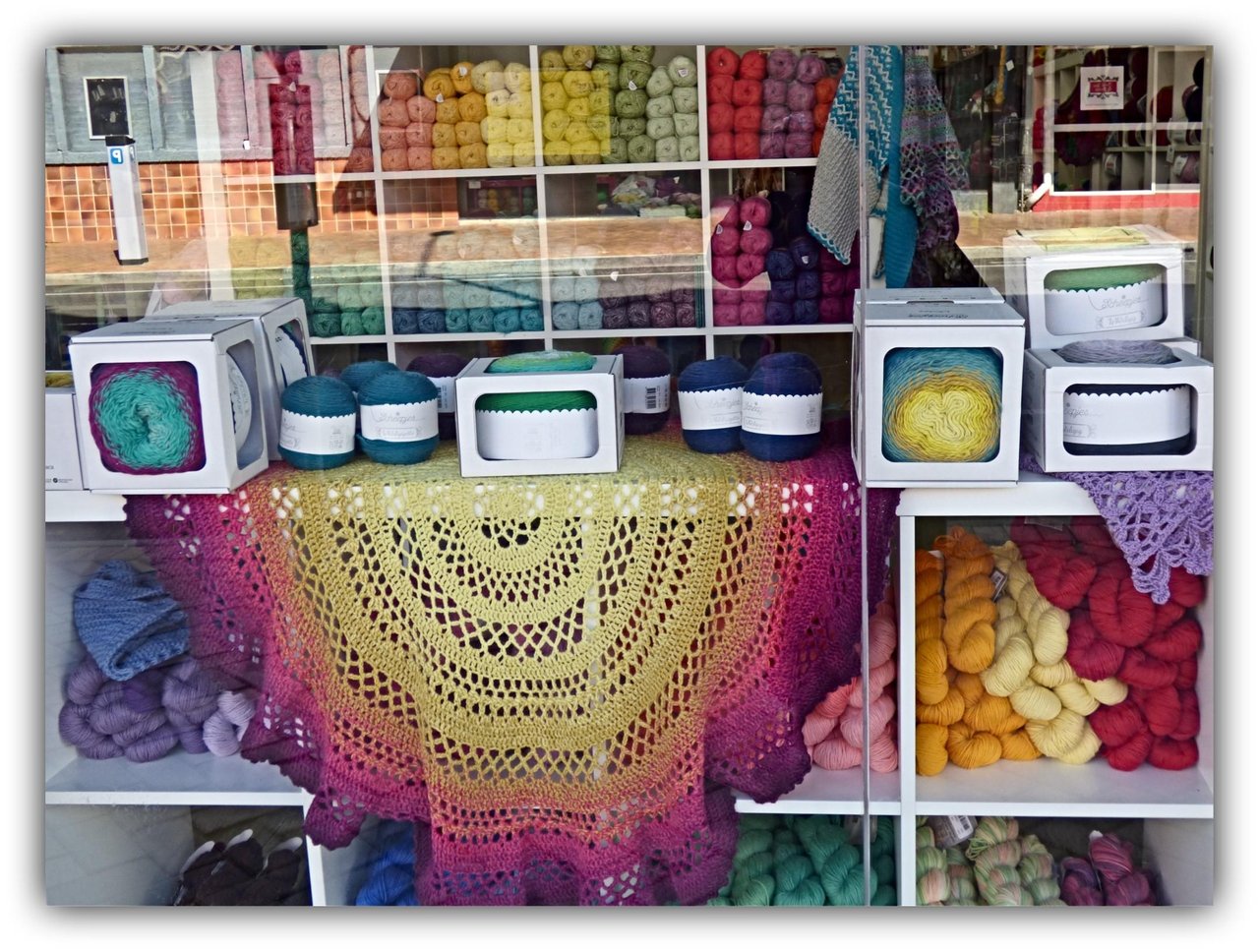 Mini crocheted doilies created an eye catching display on their advertising board, reducing the need for a lot of unnecessary words.
They even had an educational display informing those who weren't already aware, as to where their product came from. Baaaa Baaa! 🐏 🐑 🐏 (lol)
Don't you just love that cute, green, hand knitted bonnet the lamb is wearing?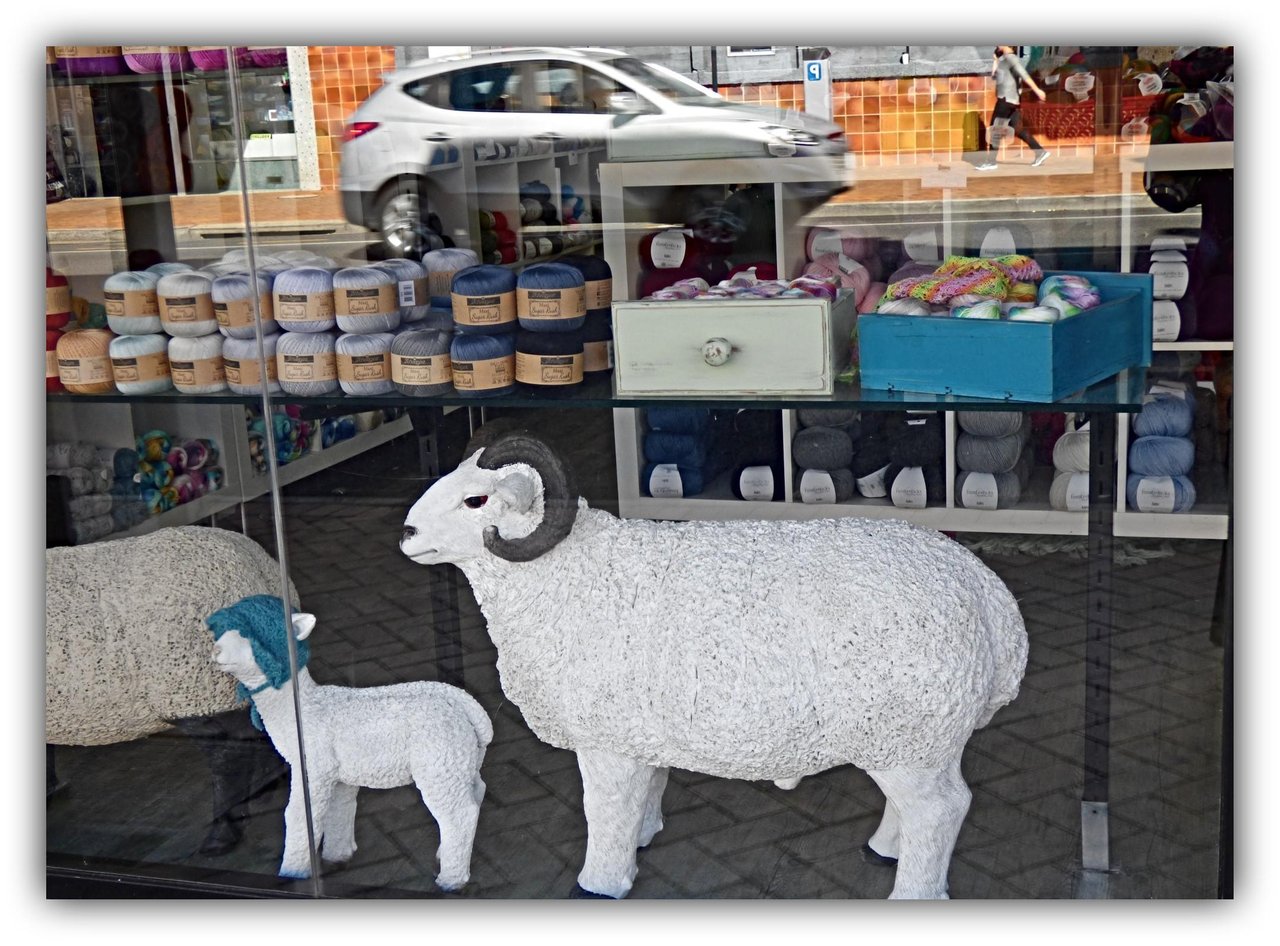 These green and mauve umbrellas were attached to the ceiling of a shop frontage near the wool shop.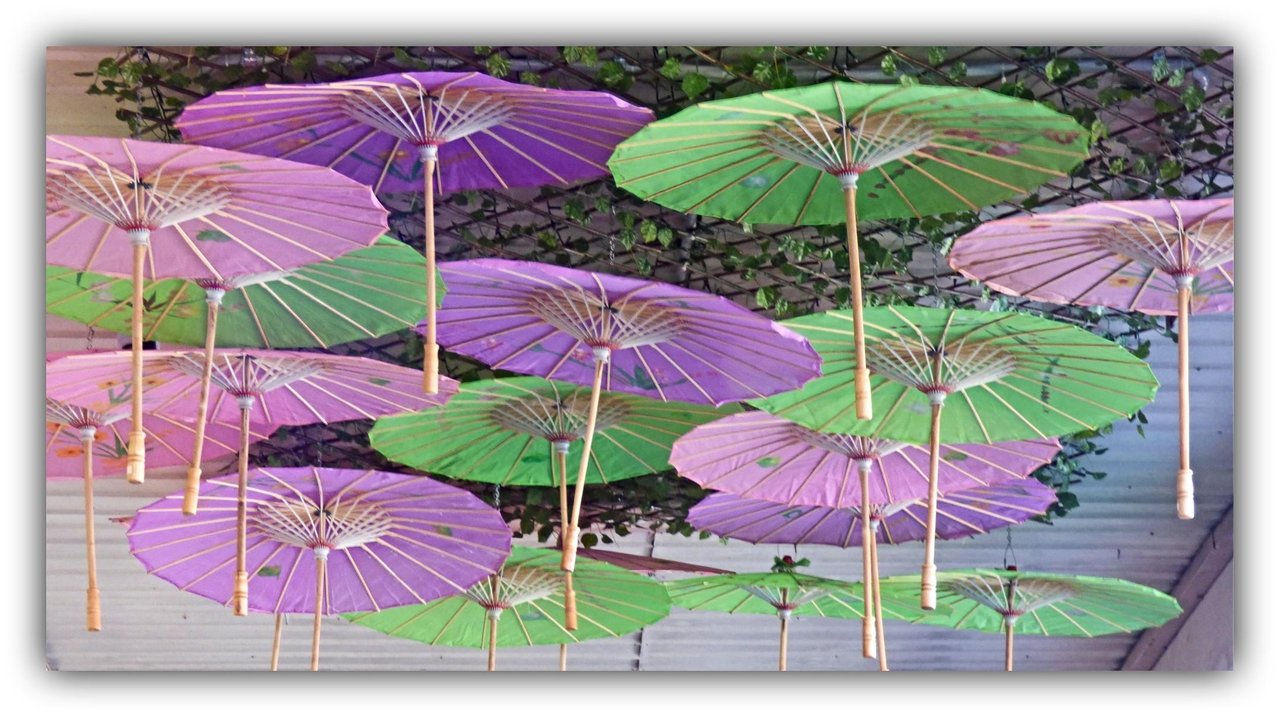 It pays to look up because you never know when you are going to need a couple of fillers for a blog! 😄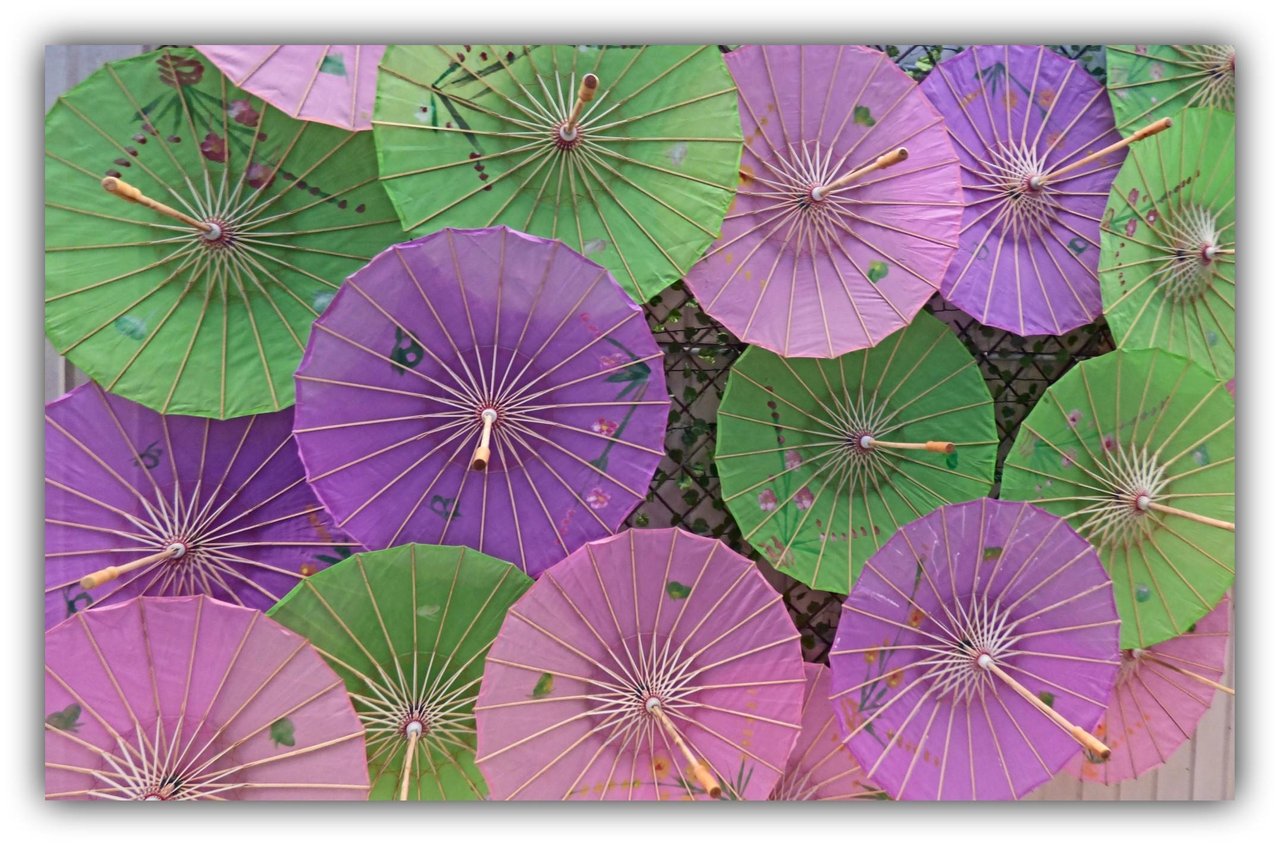 "The Vintage Advantage" looked fascinating when I peeked through the entrance but there were customers standing just inside the shop so I couldn't get any more photos to satisfy my curiosity, unfortunately.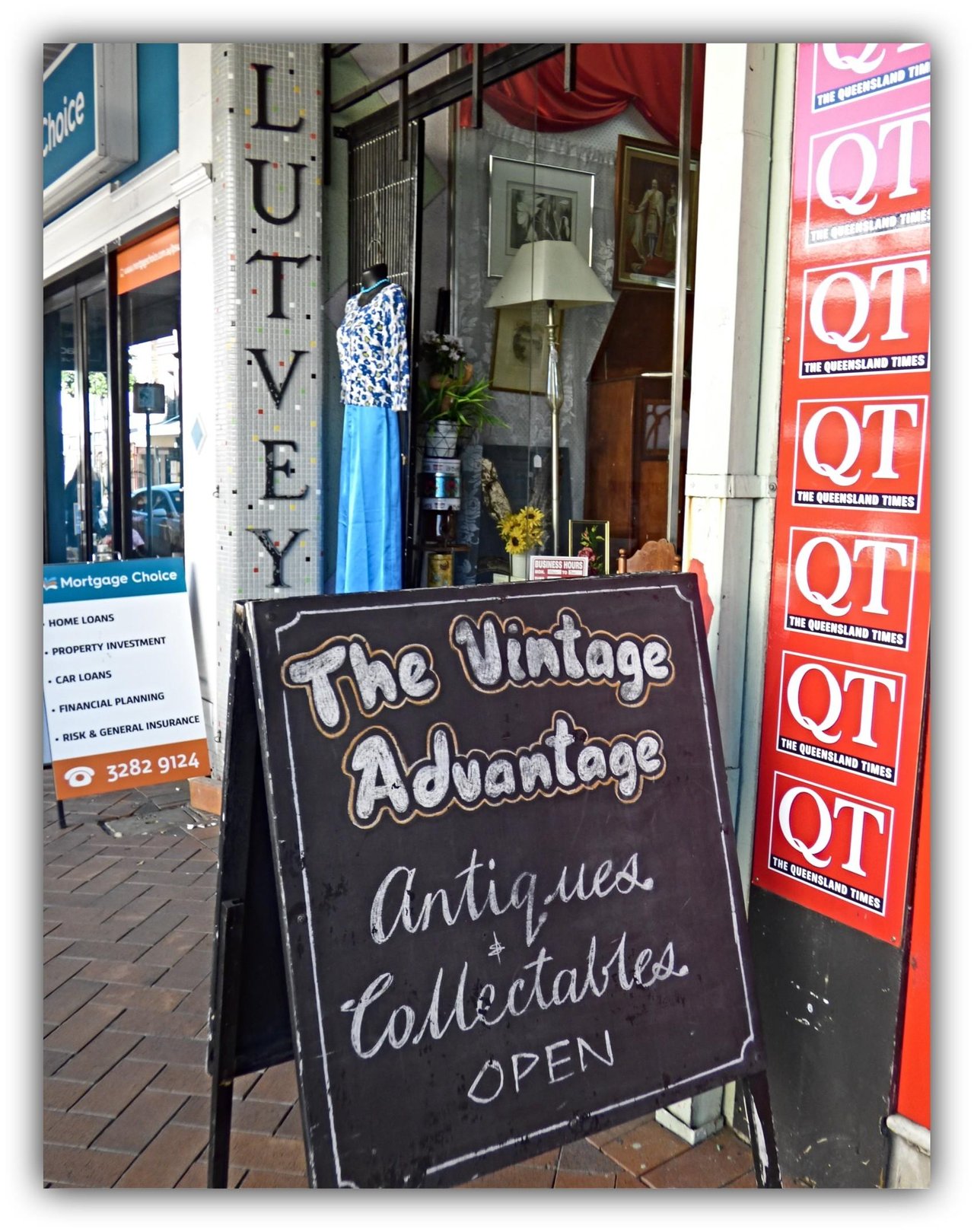 I was very interested to examine this sign on a shop that had obviously been closed for a while. Having done a bit of sign writing in my time I admired the outlined gold leaf lettering
on the window and the delicate ivy patterns.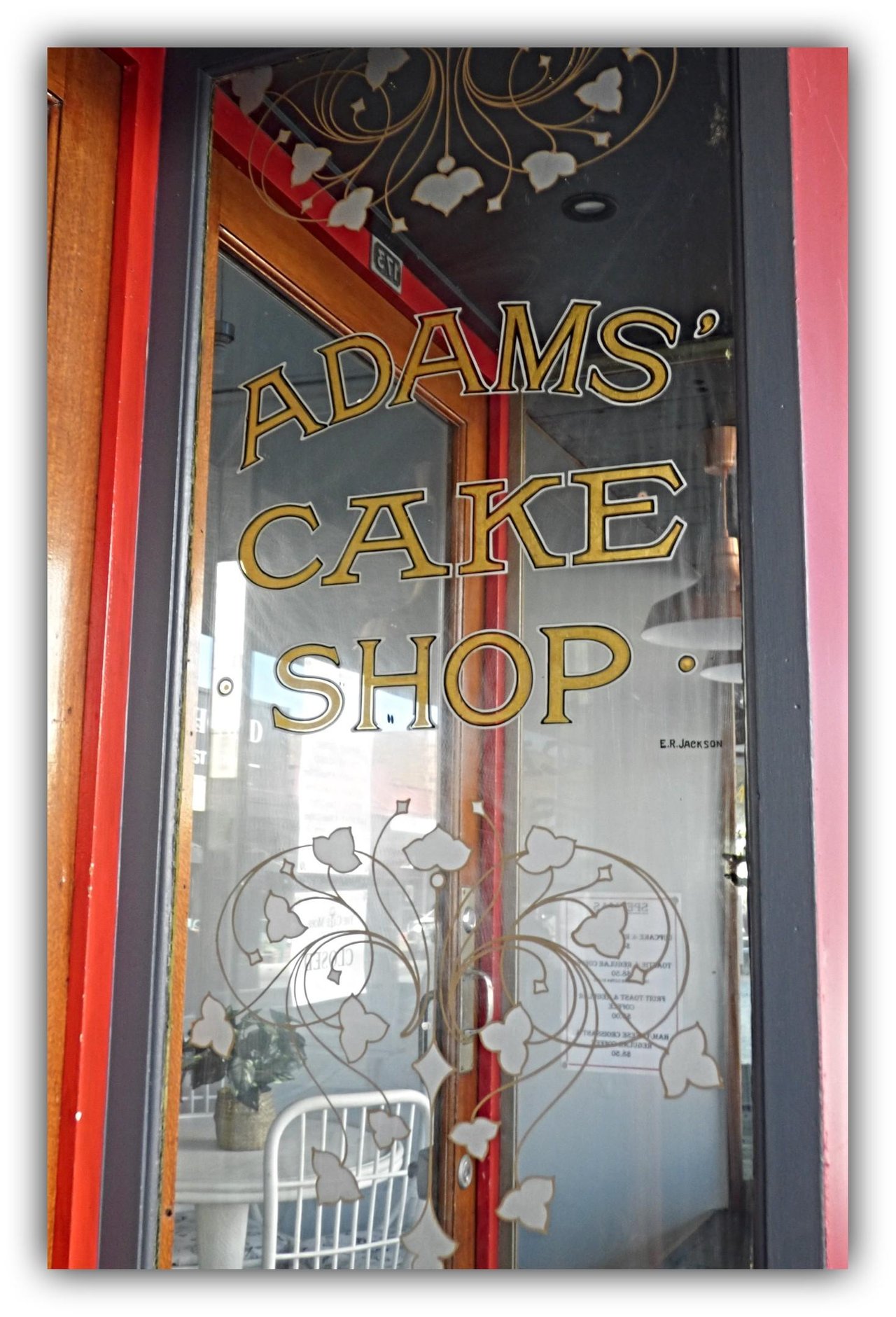 Thankfully, not far from there was an intriguing cafe, adorned with heaps of greenery and healthy plants. It gave the cafe an intimate, homely appeal but when I looked more closely post editing, I wondered if the plants were used to hide some of the less attractive features of the old building. It didn't matter at all because it was different, pleasant and had a strong aroma of freshly brewed coffee wafting out onto the street.
I KNEW I'd enjoy finding a quiet spot in the courtyard to sip a latte at leisure but I just had to feed off the coffee bean fragrance because time instead, on this occasion was of the 'essence,' and I had to walk on by.
THANK YOU FOR VIEWING. HAVE A GREAT DAY.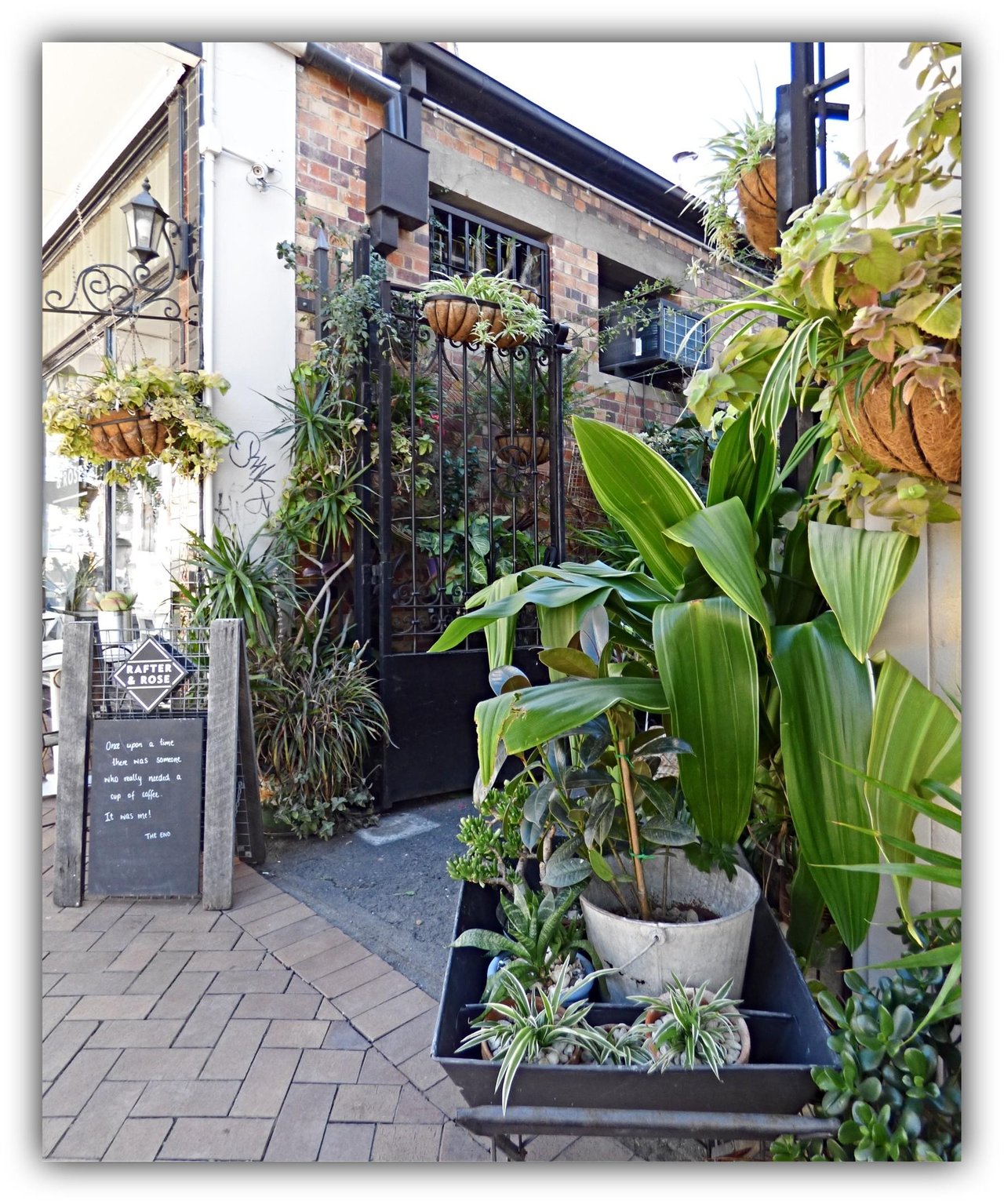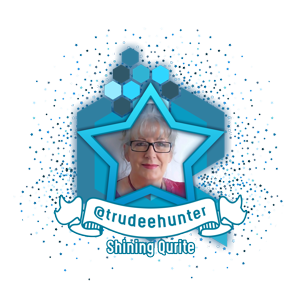 ---