Anything but Pad Thai [ PHOTO CONTEST! ] - Rib Eye steak with squash and carmelized onions raviolis
For this contest I decided to cook a ribeye steak with squash and carmelized onions raviolis with a cabbage salad on the side.
First I dry rubbed my steak and let it sit in my refrigerator for three days.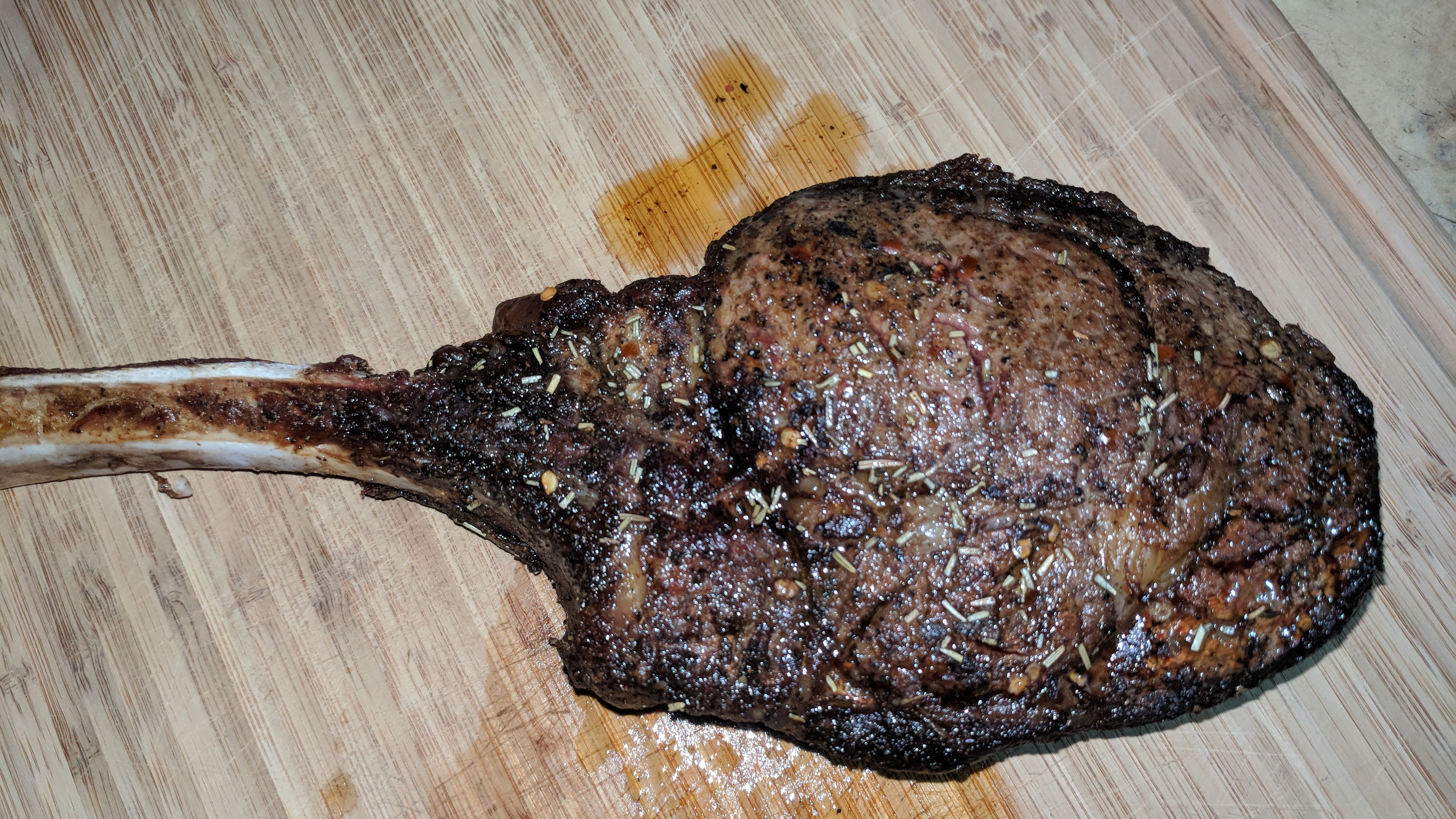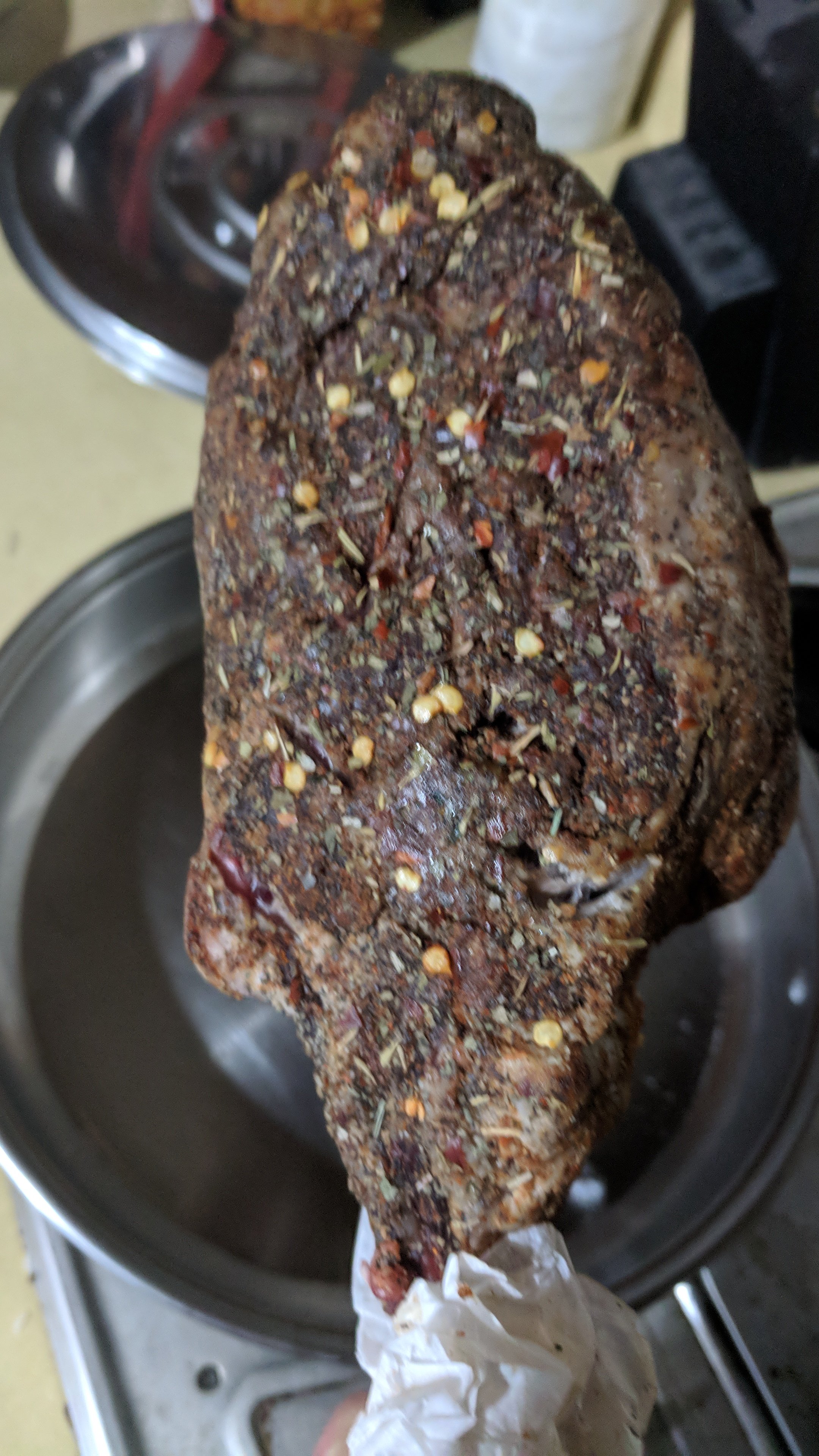 I seared all sides of the ribeye on a hot pan with coconut oil. I then moved the ribeye to a oven for 30 minutes on medium heat.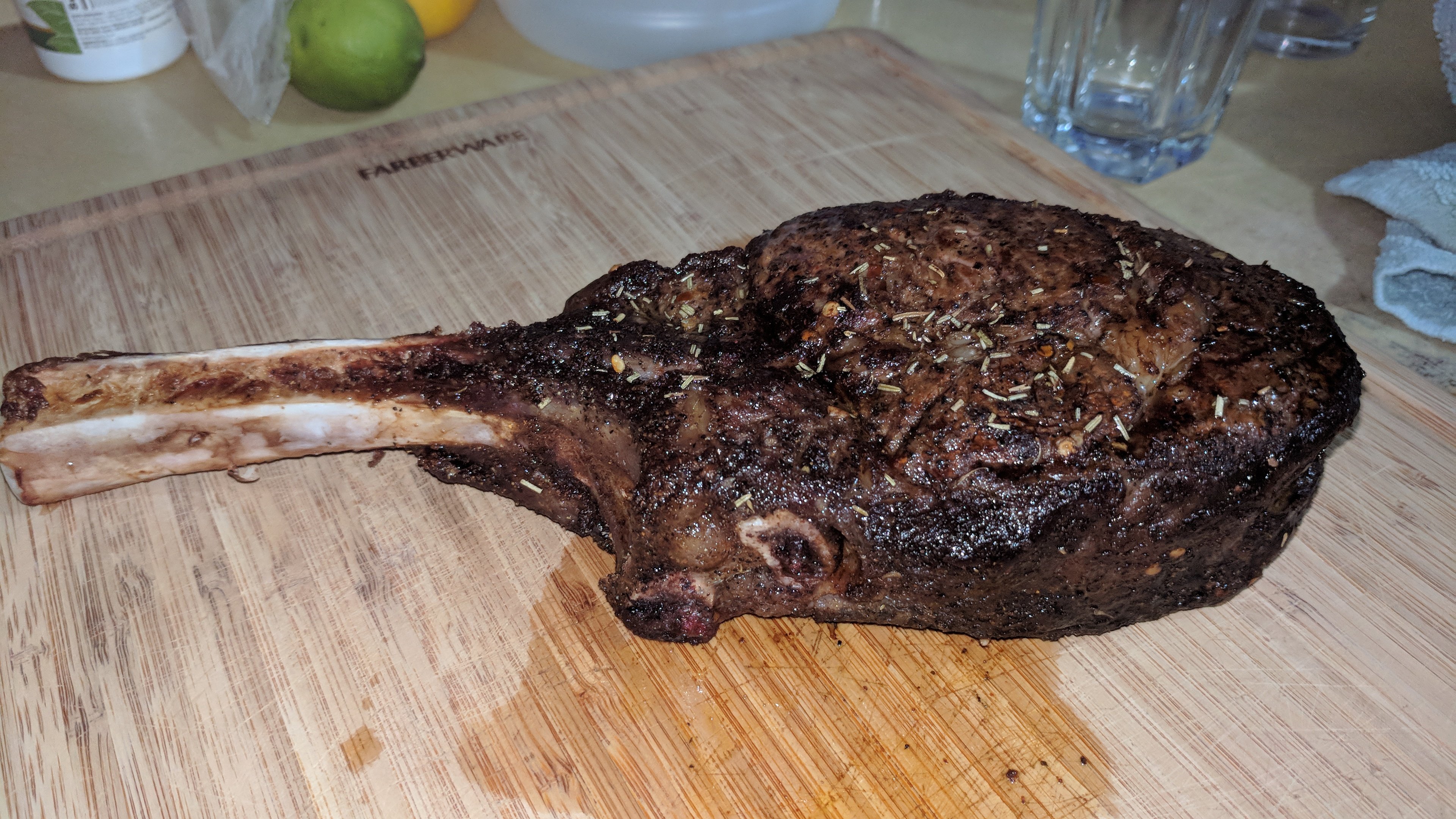 It looks raw but it isn't, it melts in your mouth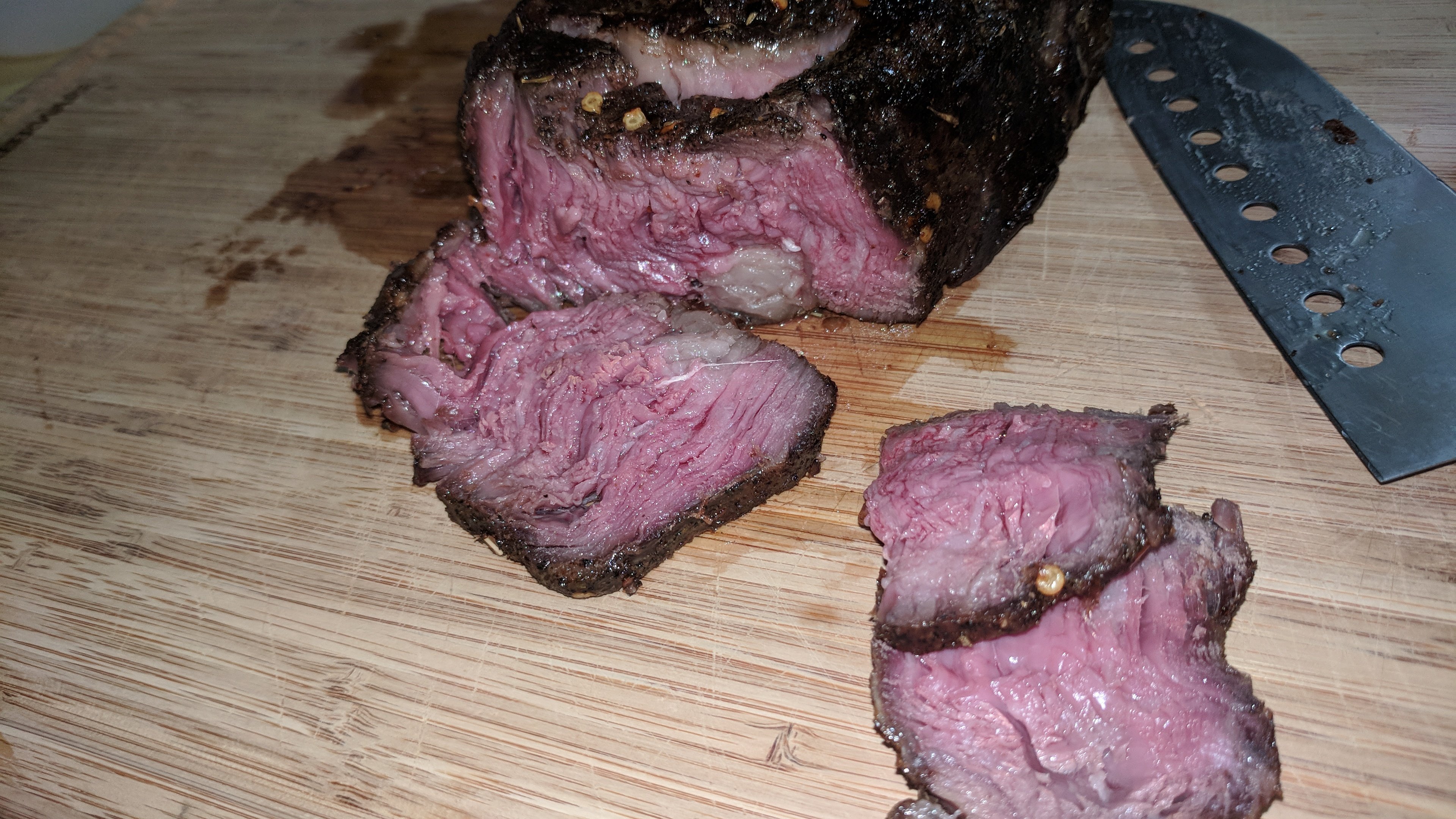 I found these raviolis at Costco and thought it would be tasty.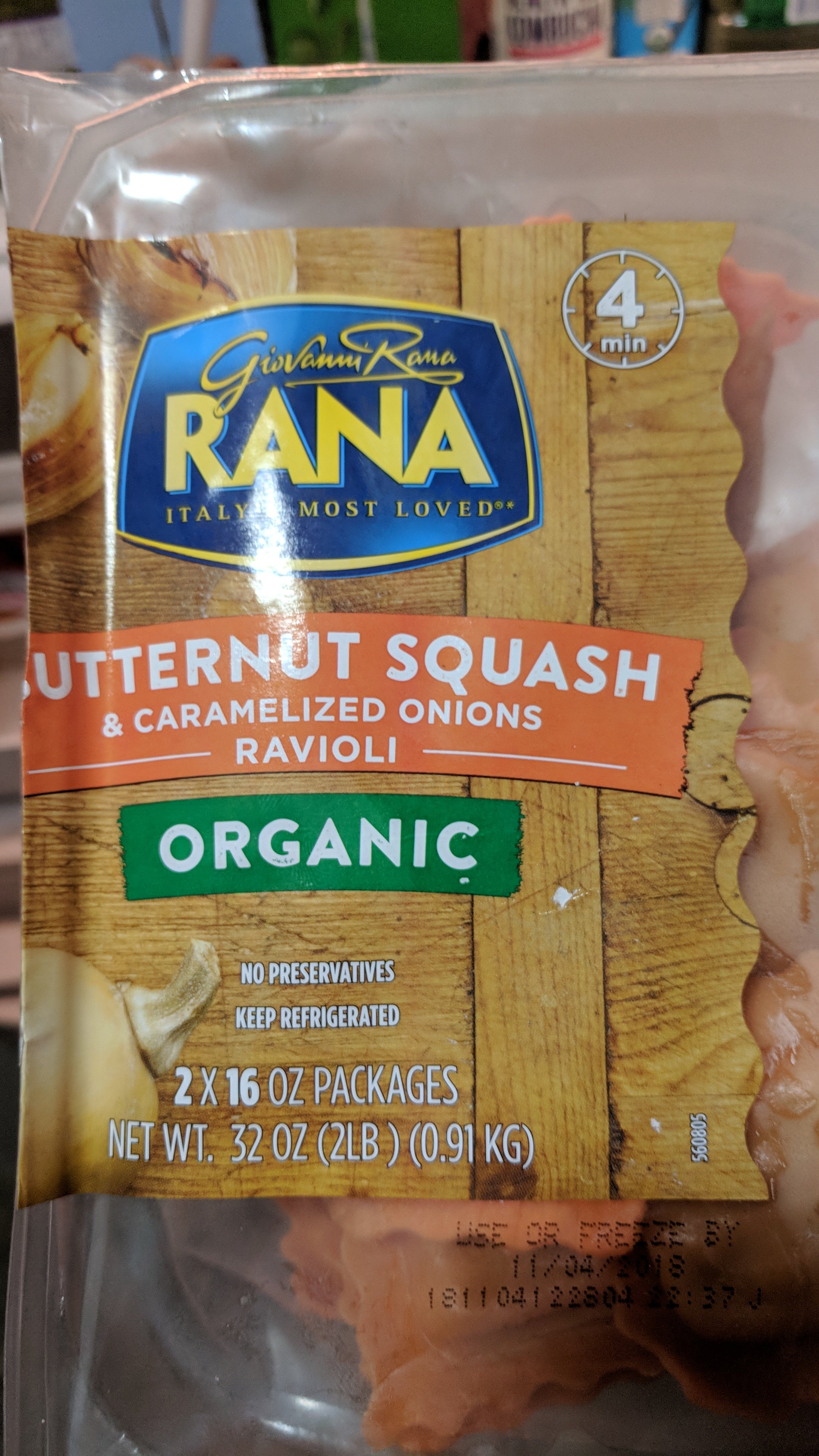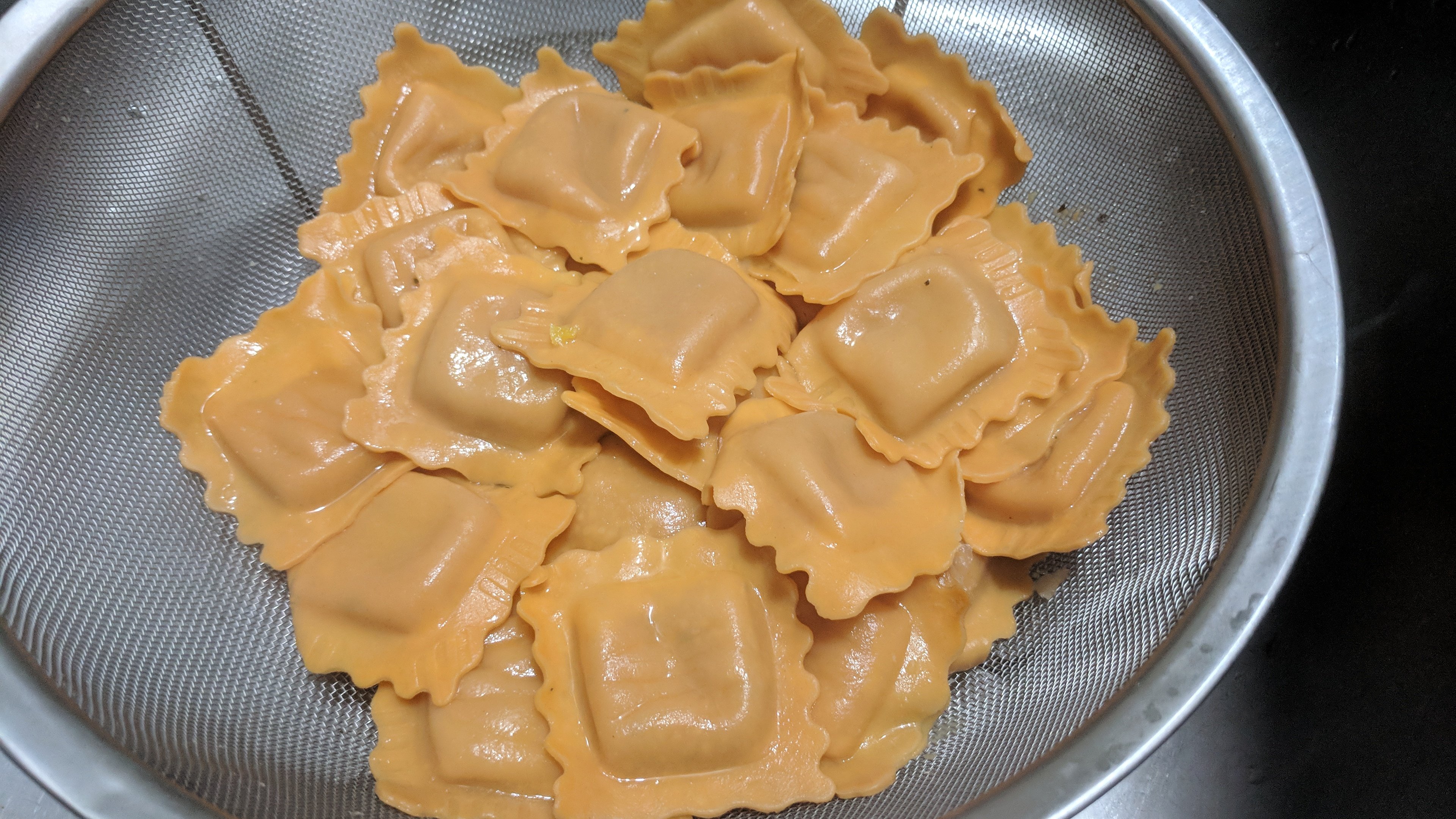 This tomato soup is really good, a must try!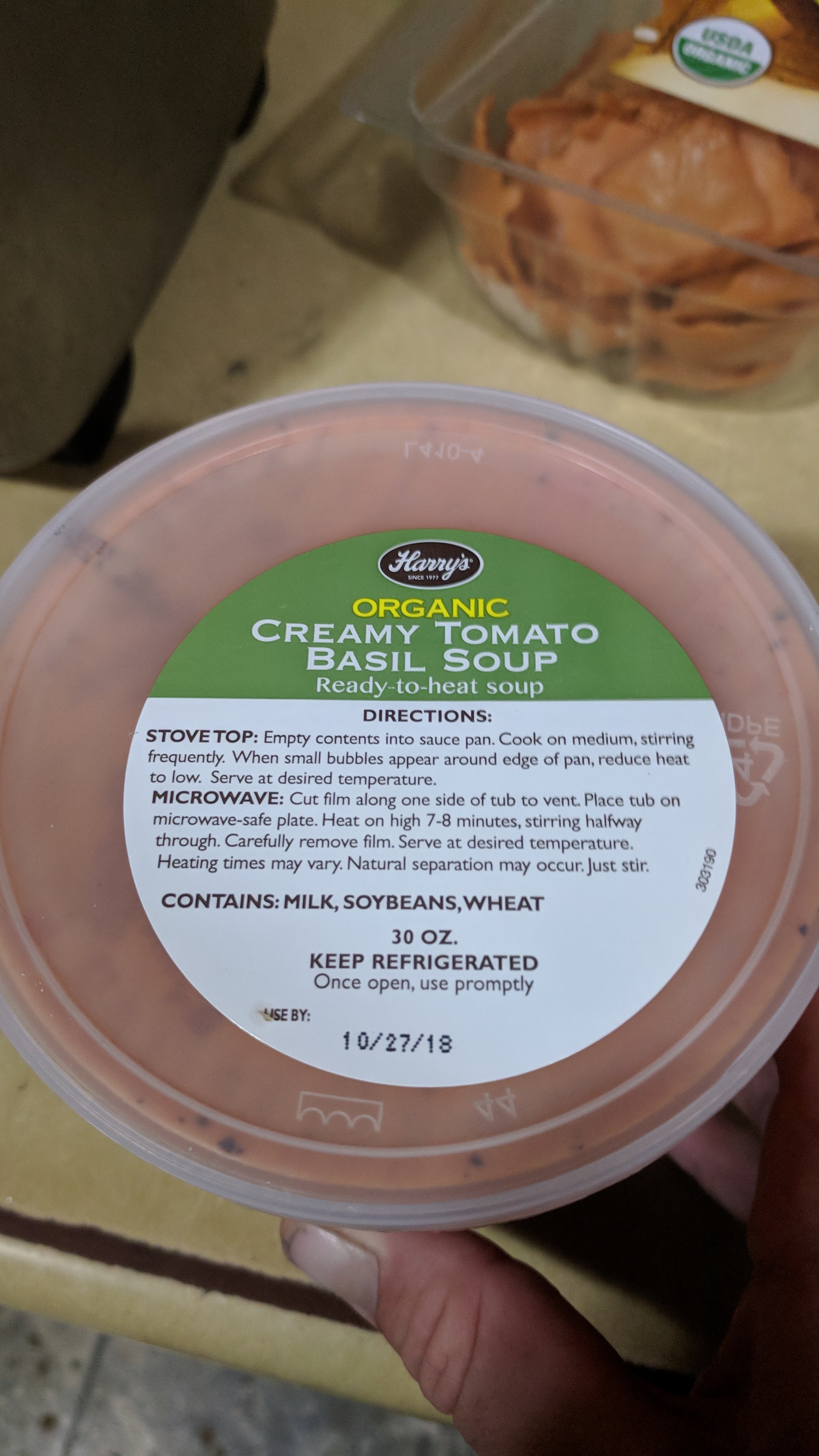 I added some tomato soup on the raviolis instead of a sauce. I use to use this tomato soup as a sauce for many pasta meals when I use to played college football.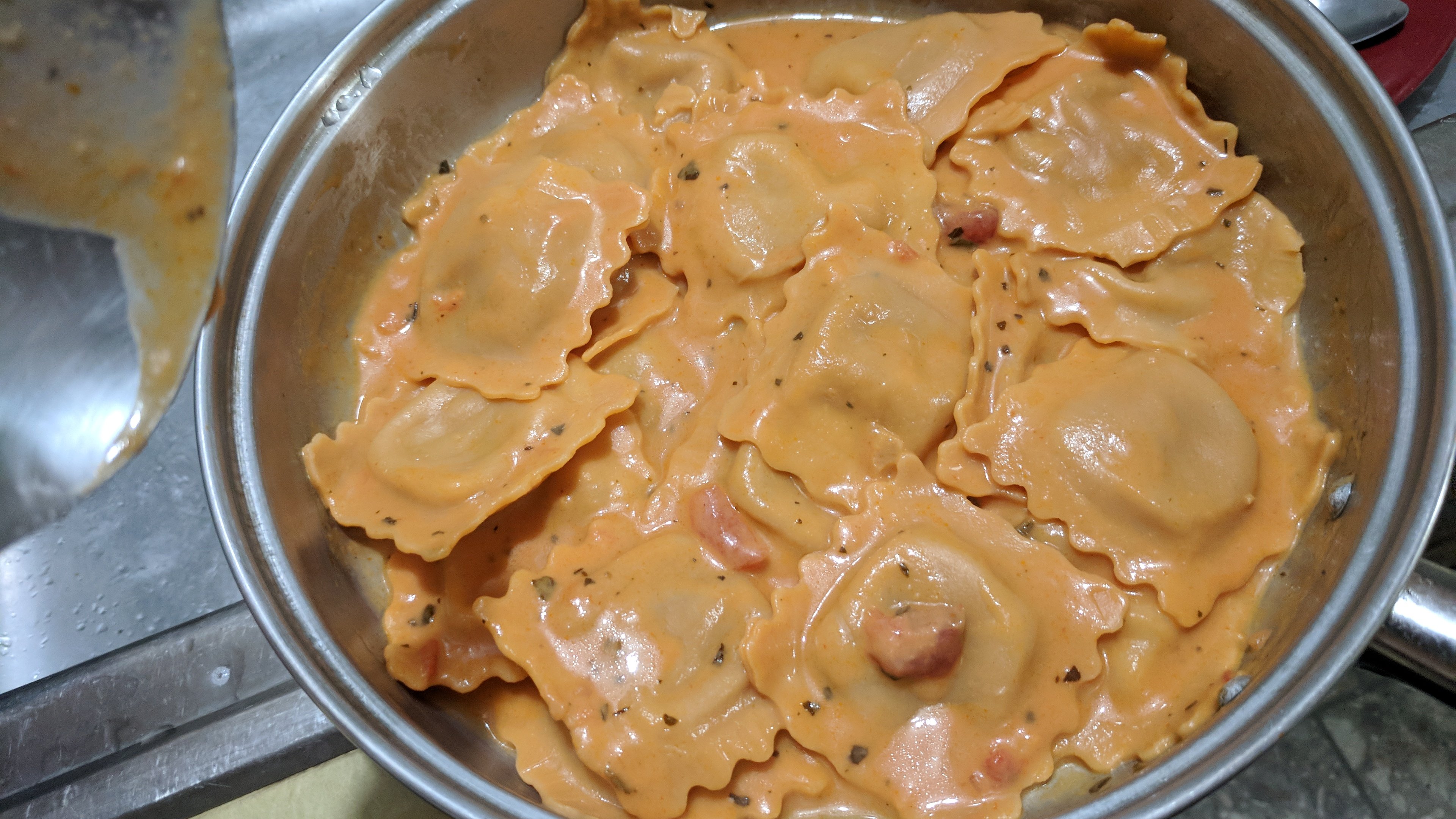 The meal was great, the meat was by far one of the best pieces of meat I've eaten this year.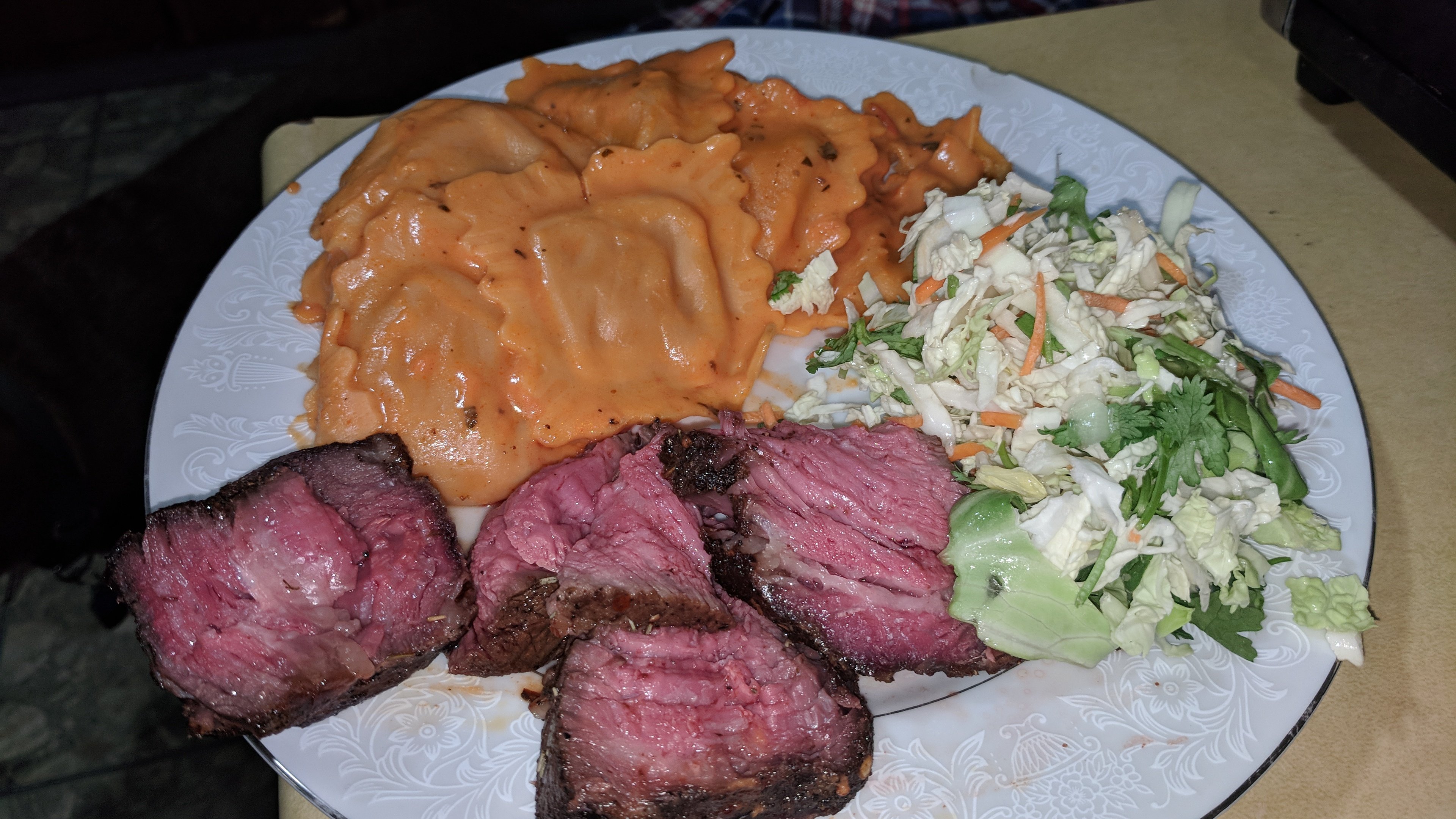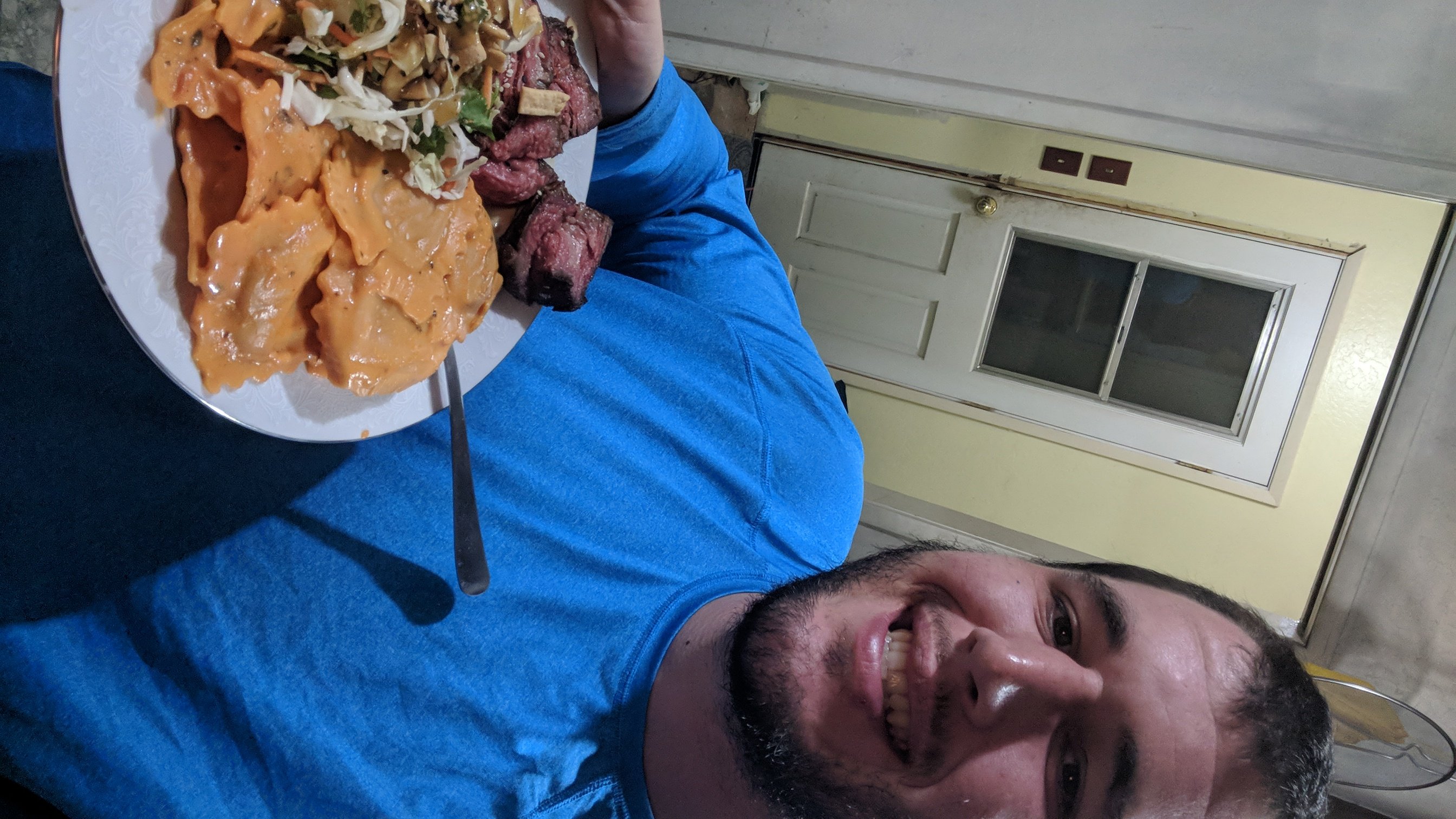 Thank you @waybeyondpadthai for hosting this contest
https://steemit.com/waybeyondpadthai/@waybeyondpadthai/anything-but-pad-thai-photo-contest-5-steem-giveaway-a98c9fcdc64e3est