My entry to the "Pay It Forward Curation Contest - Week 7"
Yep. 3 weren't enough. Here's my 4th participation in the contest by @thedarkhorse. Finding 3 people under 50 reputation whose content we enjoy - is the premise for this contest. You need to talk about one of their posts, too.
This selection wasn't easy. To prove it, my first selection is in Spanish and my 3rd choice fell onto a post written in Tagalog. I hope that's OK. I selected the last one for the drawings, anyway. They're the cutest. So nevermind the language. (Or use Google Translator.)
Let's get things rolling, then.
(As always, users will be ordered by their reputation level.)

---
Alexander Molina is an artist from Venezuela. He joined SteemIt recently and this is only his 15th post. I hope he sticks around, 'cause this is the type of people SteemIt needs.
Revisando las Heridas - Encerrada en la Burbuja ( Ilustración + Escritura)

This translates to "Checking the Wounds - Closed in a Bubble (Illustration + Writing)"
It's a story (in Spanish) about the wounds of the past, as well as about the melancholy of dealing with those memories and feelings... and scars.
The image selected to accompany the story is the cutest. Don't you think?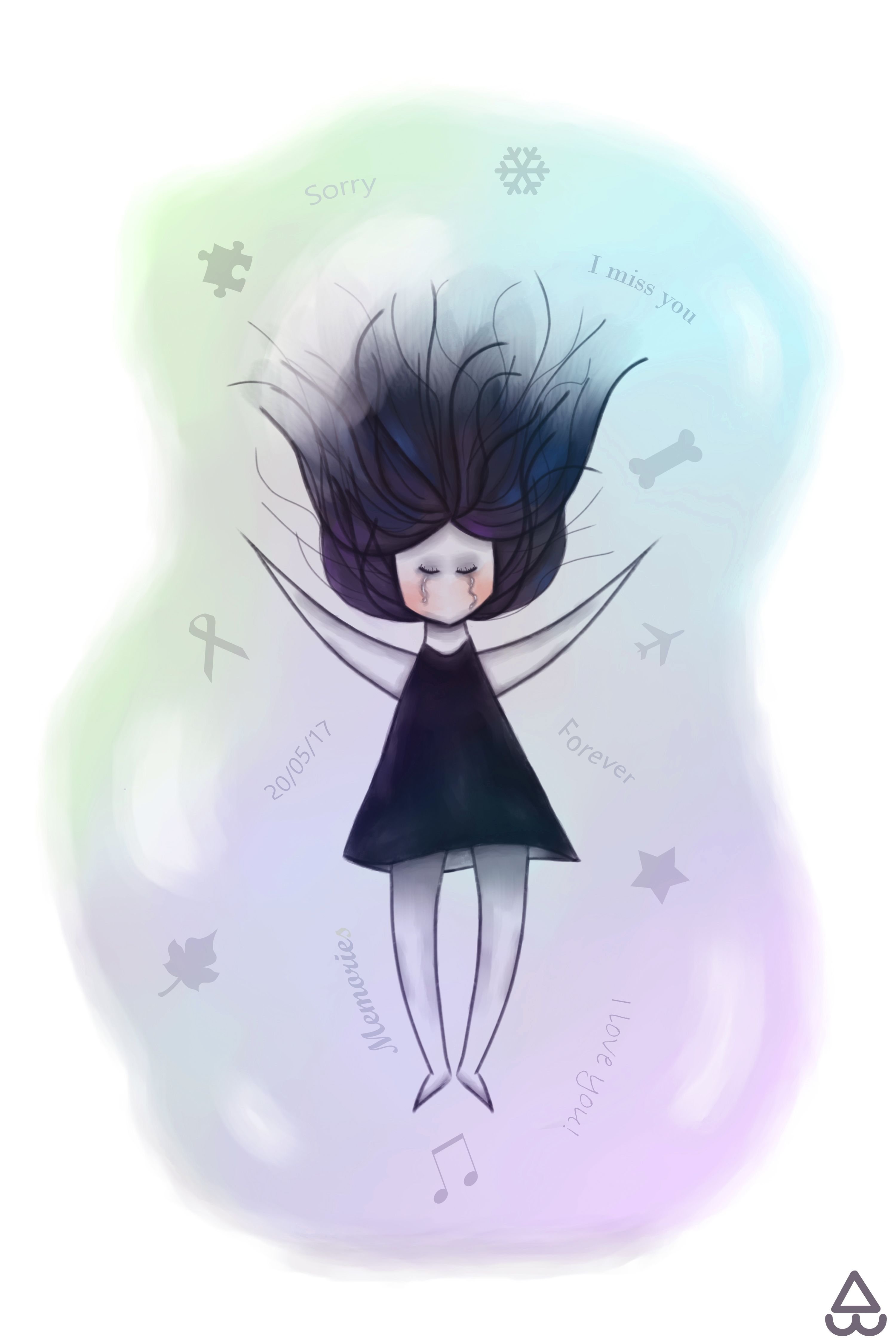 (Please vote on his post, as I think it's almost criminal that it only has $0.07 worth of votes.)
---
Agung is from Indonesia. He's a very talented individual... and he's been very active, in the short time he has been in SteemIt. Too active, perhaps. Just over the past few days, he posted a few very creative works... which got lost among 50 or more re-steemed articles.
If you're reading this, @sentanu74, allow me to give you an advice. This is one of those cases where "less is more." In the early days at SteemIt, you need to gain followers mostly through your work. Re-steeming articles is good, but for now, I'd suggest you post at least 3 of your own works for each article you re-steem. This will make your work more visible. Right now, it's difficult to find your original works in your profile.
Here's a great recent work from this artist: An Entry for ART EXPLOSION WEEK 39: Theme WHIMSICAL
This post is a submission to an art contest initiated by @juliakponsford ... and with this quality, I'm rooting for it to win.
Such a cute and lovely scene, right?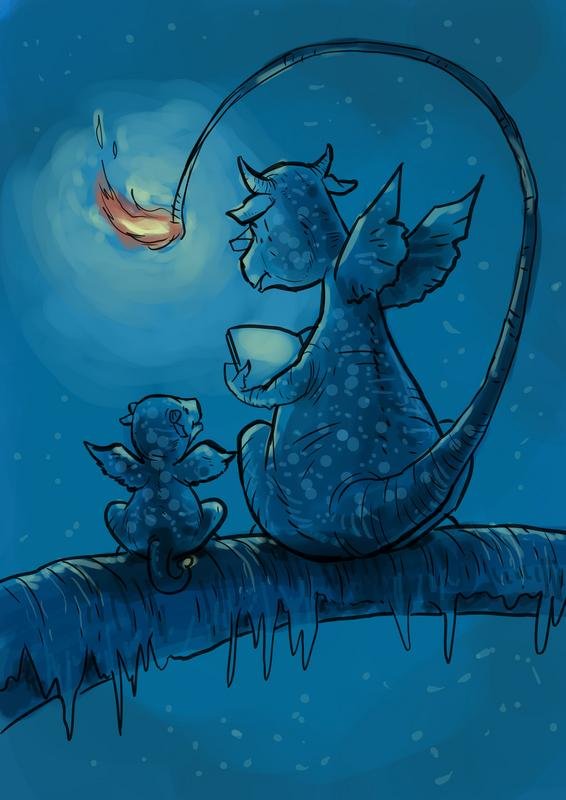 ---
Kothy... Who is Kothy? I don't know. She wrote a lot in her introduction post but mostly about her creative path and process. All I know is she's a 17 year old girl, possibly living in the Philippines.
This is her latest work:
Si Toto at Si Junjun - TagalogLogo: Patimpalak ng Paglikha ng Logo at Avatar
With Google's help, I know this means:
"Toto and Junjun - TagalogLogo: Logo Creation and Avatar Planner"
She introduces two interesting characters, Toto and Jun Jun. Apparently it's a submission for an avatar contest. They look wonderful.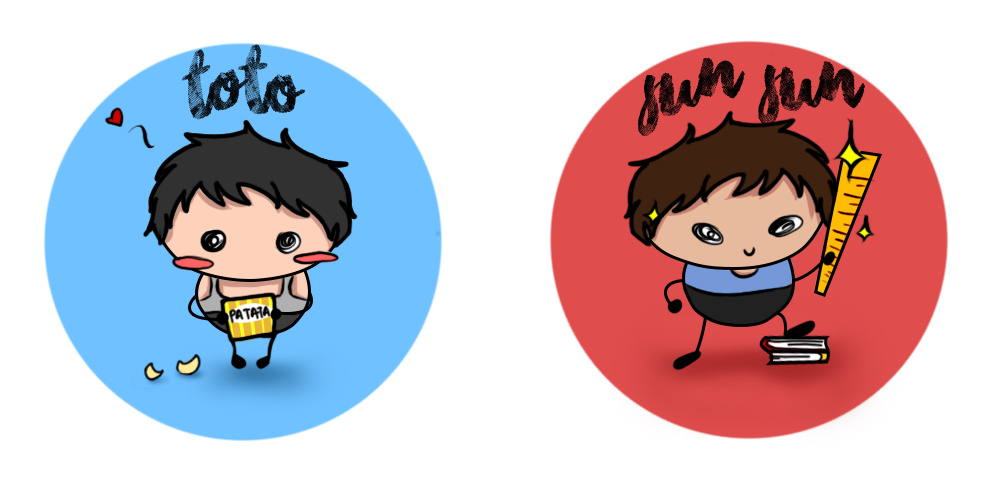 ---
If you want to join the contest, here's more info about the "Pay It Forward" contest.
---
My previous participations are here:
@banjo, do you know why @cleverbot is so silent?
Throw some of your love at these incredible artists, who are displaying an amazing talent.
@trincowski signing out.