My entry to the "Pay It Forward Curation Contest - Week 41"
This is my entry for the Pay It Forward Curation Contest - Week 41 hosted by @pifc.
---
The rules of this challenge are very simple: Feature 2 High Quality Original Content Blog Posts from Steemians with a reputation score of 55 or under.
---
This week I present you two artists who have been posting regularly for a few months: @irisnova and @teammoney.
Here's the preview of their latest artworks:
---
Iris Nova is an artist who joined the Steem Network on August 29, 2018. She's from Hungary and calls herself a life artist, stating that she is an entrepreneur, medium, coach, artist and author.
The work I'm featuring from @irisnova was published yesterday and it's a beautiful painting accompanied by a somewhat philosophical text.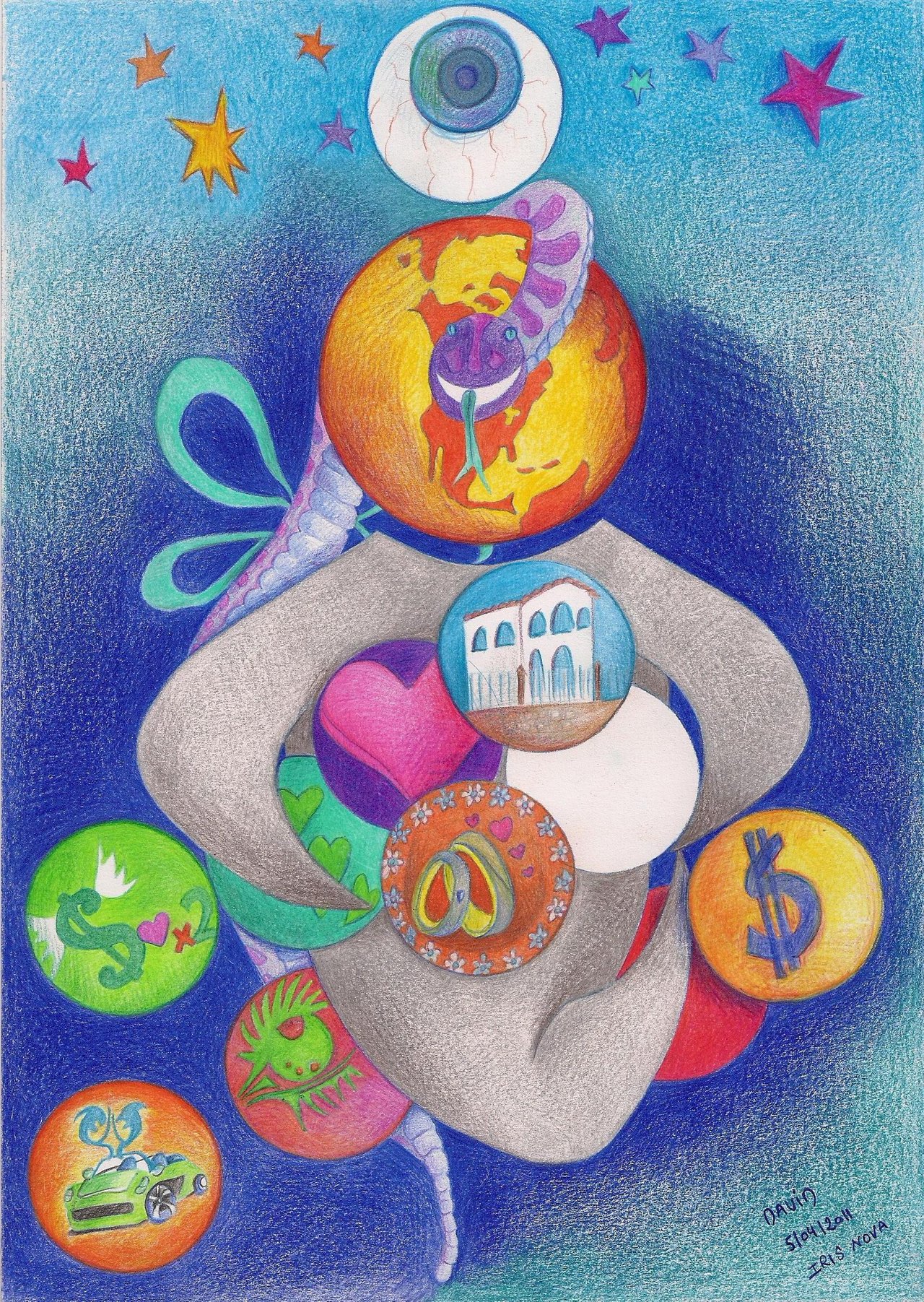 The are no shots showing the progress of her work but I believe the accompanying text is more than enough to meet the requirements of the contest.
@irisnova's blog is about more than just her art. She posts about several topics but always related to her homesteading lifestyle. @irisnova can definitely use a little bit more exposure. She has been flying under the radar so far.
---
Pedro Suez is a Venezuelan artist. His main jobs, though, are production optimisation engineer / purchasing analyst and university teacher. He joined the Steem Network almost a year ago, on February 11, 2018 and uses this blog to showcase his artistic skills. What a versatile individual, eh?
The post I've selected from @teammoney is a portrait of a woman with vipers crawling on her head. This post is also from yesterday.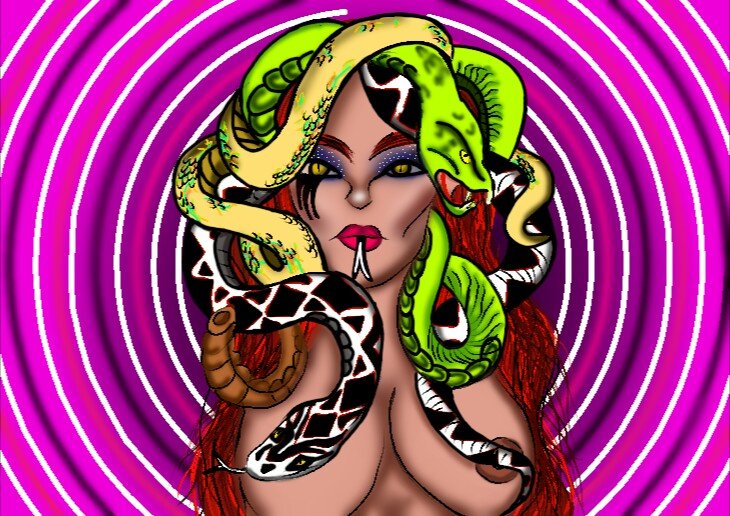 @teammoney includes several steps of his progress, accompanied by descriptions of the process and techniques used.
---
# Final Thoughts
At the time I'm writing this, both posts have little rewards, with $0.92 and $0.12.
In my opinion @irisnova and @teammoney have been quite consistent with their blogging and both deserve to have a little more recognition. The only suggestion I have is for @teammoney: "go easy with the titles, Pedro, there's no need for such long testaments in the title of the posts!" 😄
Please give them some love and support. Any help is appreciated.
---
If you want to join the contest, here's more info about the "Pay It Forward" contest hosted by @pifc.
---
My previous participations are here:
---
Pay It Forward Curation Contest - Week 41 hosted by @pifc.
If possible, I'll be buying 2 SBI (@steembasicincome) shares - one for each artist - with the rewards from this post.
Please support @irisnova and @teammoney with a few upvotes, follows, resteems, comments. 😉
---
@trincowski signing out.