My entry to the "Pay It Forward Curation Contest - Week 25"
Here's my entry for the Pay It Forward Curation Contest - Week 25, hosted by @pifc.
---
The rules of this challenge are very simple: Feature 2 High Quality Original Content Blog Posts from Steemians with a reputation score of 55 or under.
---
Not too long ago, I've came across two artists who started blogging very recently and are presenting fabulous works, @jeremyrfk and @armandosodano.
Here's the preview of their latest artworks:
---
Jeremy Kiraly is a freelance illustrator and graphic designer based in Australia.
He has joined SteemIt on May last year. Now, either the Stem Network is playing tricks on me or @jeremyrfk's first post is from August 2018. If that's accurate, my hat off to you, sir. It's quite remarkable to achieve a reputation of 50 in just 11 posts.
@jeremyrfk is quite versatile. As you can see on his own personal website - www.jeremyrayart.com - Jeremy paints not only on traditional canvas but on walls, too. He also creates designs for shirts, posters, albums, logos and portraits.
On his latest publication, we see the process of Painting a mural for a supermarket conference room.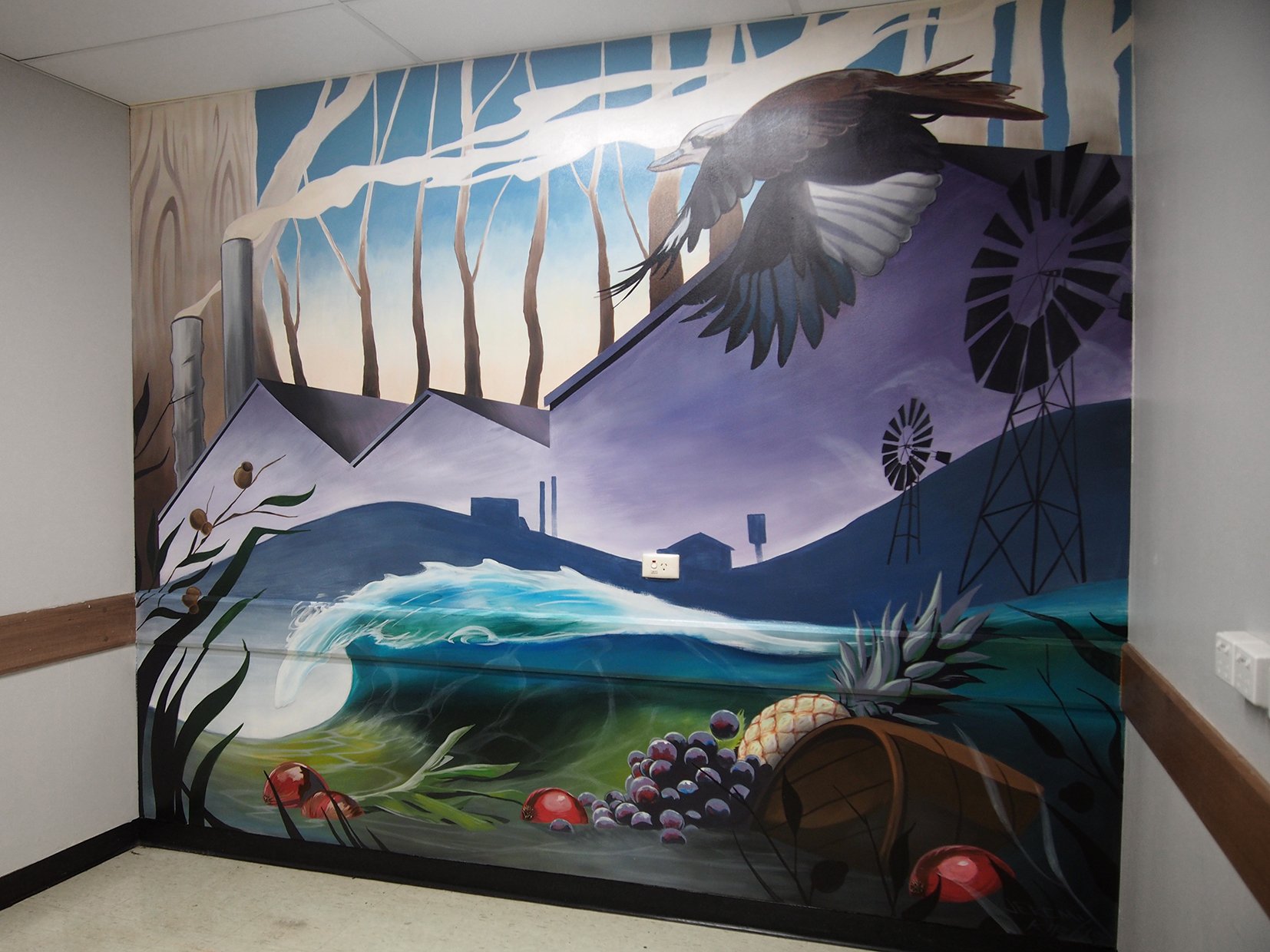 About this work, @jeremyrfk says...
the general idea was to create something that resembled the town and the supermarket. The sugar mill in the background, the beach and a barrel of Bundaberg Rum!
---
Looks like it's Mission Accomplished to me. Awesome work, @jeremyrfk!
---
Armando Sodano is a painter and teacher of art, from Terracina, Italy. Sounds like a fabulous place to be.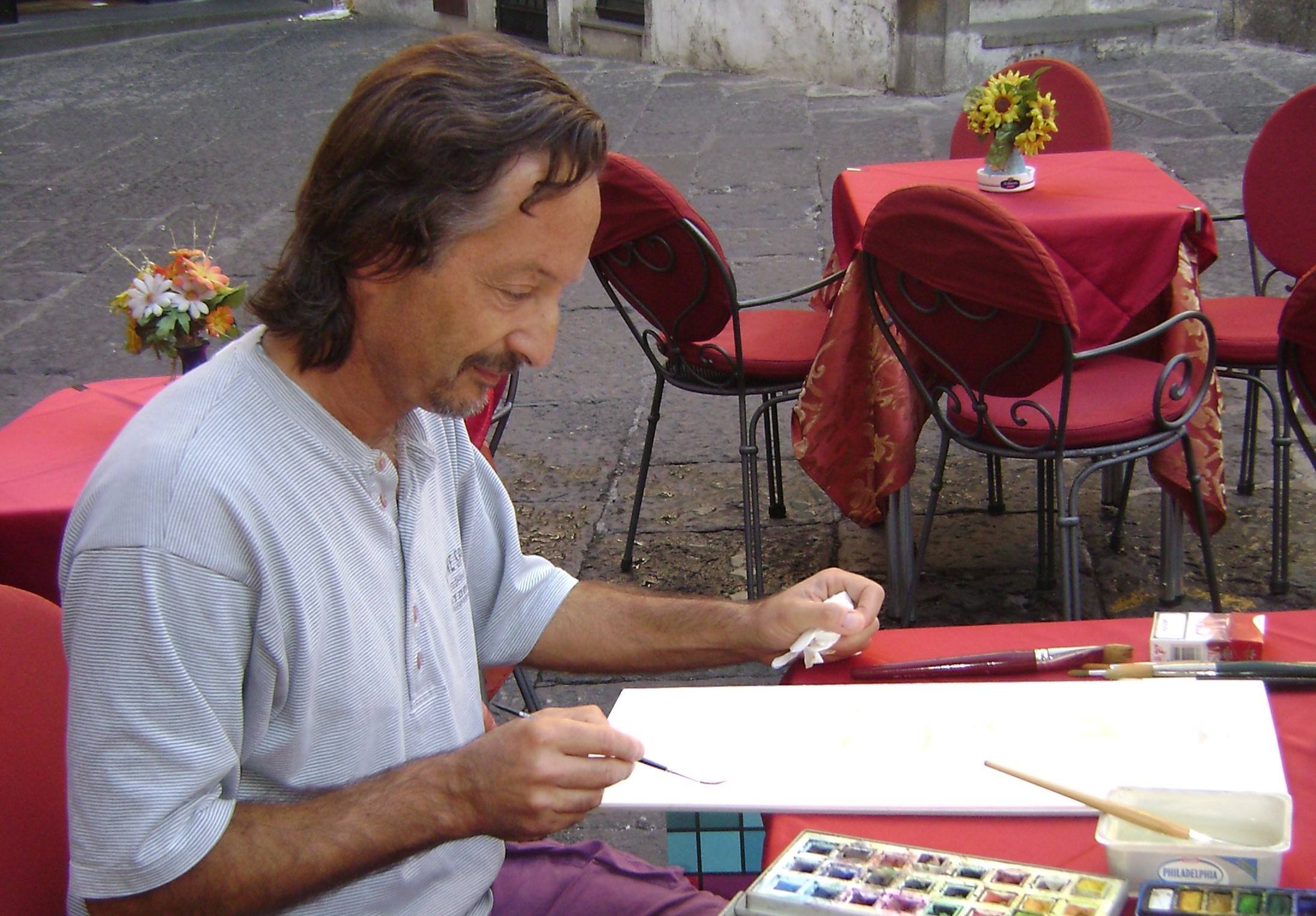 Armando has started blogging on SteemIt 5 months ago, in April 2018. He's been posting regularly and his works are gorgeous! Makes one want to visit Italy as soon as possible.
@armandosodano's work hasn't gone unnoticed. His posts were featured by @curie more than once.
The post I'm featuring is: Departures for?_____watercolor /// Partenze per?_____acquarello (Eng-Ita):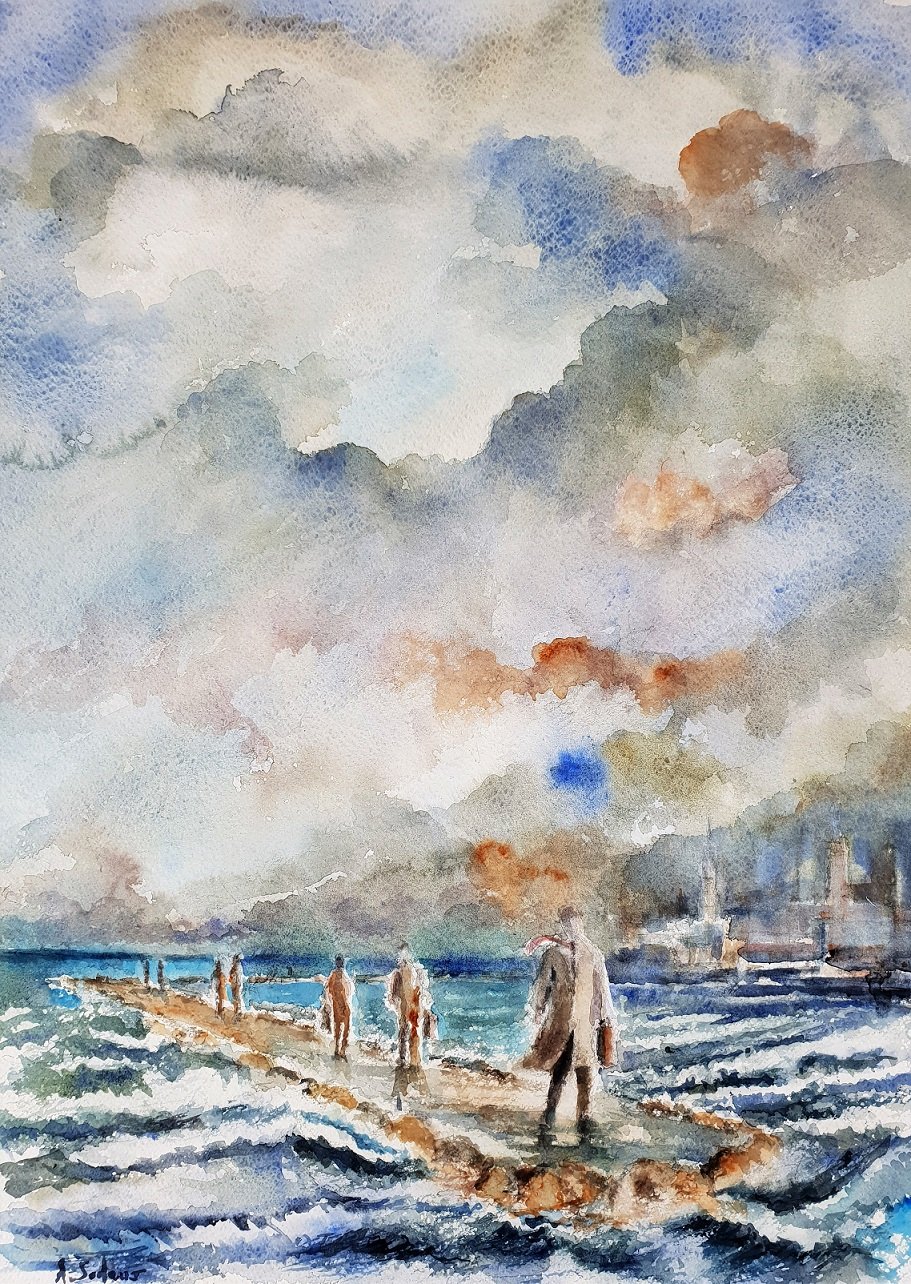 @armandosodano says he's not very happy about his financial investment on STEEM and that's why he chose to "post a very sad job and with a free interpretation."
I think many of us share the sentiment, Armando. But think positive, at least you invested on a coin that actually has a purpose. Any other token would be worse, since all you can do with them is watch them pick dust while you wait for a miracle.
This work is really beautiful, with lovely details no matter where your eyes go to... and the post is written in both English and Italian.
Excellent work, @armandosodano. Please keep on sharing your works, since it's for people like you that I come here everyday. Talent like yours is what gives value to this platform.
---
# Final Thoughts
These days are a mix of feelings, since it's awesome to see all the great content being shared on this platform... but on the other side, the price of STEEM keeps tanking which makes a lot of people feel like they are wasting their time in here.
I believe as long as people creating great content stay around, Steem will become a success. So, please support these two artists, @jeremyrfk and @armandosodano. A vote on their posts is an investment in the Steem Network, too. We either all sink together or thrive together. I'm betting on the second. I hope you do, too.
---
If you want to join the contest, here's more info about the "Pay It Forward" contest.
---
My previous participations are here:
---
Curation Contest - Week 25 of Paying it Forward
Please support @jeremyrfk and @armandosodano by giving them a few upvotes, follows, resteems, comments. You know the drill. 😉
---
@trincowski signing out.