My entry to the "Pay It Forward Curation Contest - Week 24"
This is my entry for the Pay It Forward Curation Contest - Week 24, hosted by @pifc!
---
The rules of this challenge are very simple: Feature 2 High Quality Original Content Blog Posts from Steemians with a reputation score of 55 or under.
---
Once again I present you two artists who have been doing a great job, during the short time they've been on SteemIt, @mushroomdreams and @sweettais.
Here's the preview of their latest artworks:
---
Ralf Schuetz is an artist from Colorado, USA who joined SteemIt on June 2018.
On his introduction post, he says he's not a blogger, but an artist... and he also refers he's not very confident he'll be able to keep blogging consistently.
After a few good posts, Ralf made a break and didn't post anything for an entire month. I'm glad to see him back with a great work, one which he called Jacko Wacko Lantern.
On Ralf Schuetz's own words, this is:
a grungy, random arrangement of Halloween themed elements, which through a total freak accident resemble a portrait of Michael Jackson.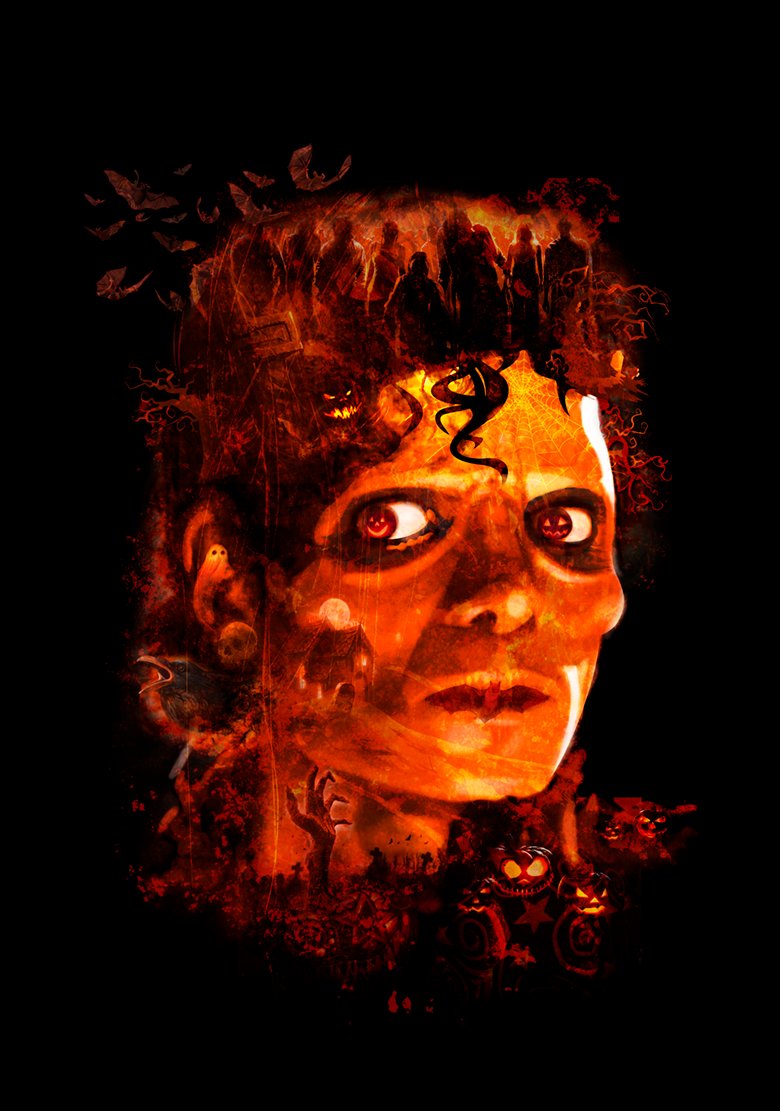 Ah, ah. It's really a remarkable similarity, from the eyes, to the face and the hair! Amazing!
I've only started following @mushroomdreams 2 days ago, but I'm eager to see what he'll come up with next.
In my opinion, you're off to a great start, Ralf. Keep up with the good work, and if you don't want to post everyday, don't worry... but try not to go for too long without news. Make an effort to put up at least a post per week, just so that your followers don't forget all about you.
---
Taisia is only 18 years old and comes from the Ukraine. She has started her adventure on SteemIt only 4 months ago, in May 2018.
Taisia's drawings have a very beautiful, sweet and unique style. That's why, after having followed @sweettais for a while, I can already recognise her work immediately.
Taisia is showing an incredible regularity and quality in her blogging. From day one, she's posting great and usually funny looking drawings.
The post I'm featuring is an example of that, which @sweettais gave the title of "Fairy houses":
I like this work a lot. I don't know if that was @sweettais goal here, but his drawing reminds me a lot of of The Smurfs.
Please keep up with the good work, @sweettais. You're on the good path. Stay on it and you'll surely have a great success in this platform.
---
# Final Thoughts
I believe this platform will only survive if we all make an effort to make sure talented people like Taisia and Ralf Schuetz stick around and keep posting their awesome works on SteemIt.com, Busy.org, Elegance, etc...
So, if you enjoyed these pieces, don't forget to show your support for @mushroomdreams and @sweettais.
---
If you want to join the contest, here's more info about the "Pay It Forward" contest.
---
My previous participations are here:
---
Curation Contest - Week 24 of Paying it Forward
Please support @mushroomdreams and @sweettais by giving them a few upvotes. 😉
---
@trincowski signing out.