My entry to the "Pay It Forward Curation Contest - Week 17"
In many cultures, 13 is considered to be an unlucky number, but I hope my 13th entry for the Pay It Forward contest, hosted by @thedarkhorse, will bring a few smiles to these two artists. (And some new followers too, who knows?)
The rules of this challenge are very simple: Feature 2 High Quality Original Content Blog Posts from Steemians with a reputation score of 55 or under.
---
The artists on SteemIt are on a roll. The talent is running rampant on this platform. Here's the preview of my 2 candidates' artworks for this week:
---
Nadine Thome is a Freelance Artist and an Illustrator from Germany.
Since she's new at SteemIt, having joined us in June 2018, she hasn't made an introduction post yet. So I head to Nadine Thome's website, to find a bit of information about her:
My kinky colourful watercolour illustrations are actually meant for kids.
However, it quickly turned out that even adults now and then dream of spotted unicorns.
I am often asked why I paint unicorns (now also lovingly called by many a "colourful croissant"). Among other things, probably some colourful plastic ponies from my childhood are guilty.
Maybe it is also due to a former art teacher, who said to me: "Child, just paint what you see!" How exactly he meant that is still unclear to this day. I paint what I see in reality or in my dreams.
I love to paint details and patterns, of which as many as possible, and a bit over the top. That's because, as a child, I loved the picture books with colourful, exciting and "crowded" illustrations. These books remained in the memory and are still on the shelf today. Apparently that has rubbed off on my own style. I like bold colours and illustrations that you have to look at for a long time to discover everything.
My favourite motifs are animal mythical creatures and quadrupeds in general.
Occasionally I like to do botanical illustrations or to design one or the other fairy-tale costume.
I sell my watercolours worldwide. My unicorns and pet portraits not only adorn walls in Germany, but also in Austria, Finland, Australia, New Zealand and the USA.
Text translated by me, from German to English, with the help of Google Translator.
It looks like @artbynadine is off to a great start. Her first post ever was featured by @juliakponsford in the Ocean of Art 37. And now, the post I've chosen to feature (and which I had bookmarked since yesterday) was picked up by @curie.
The post I'm featuring from @artbynadine is called Peacock - Watercolor Art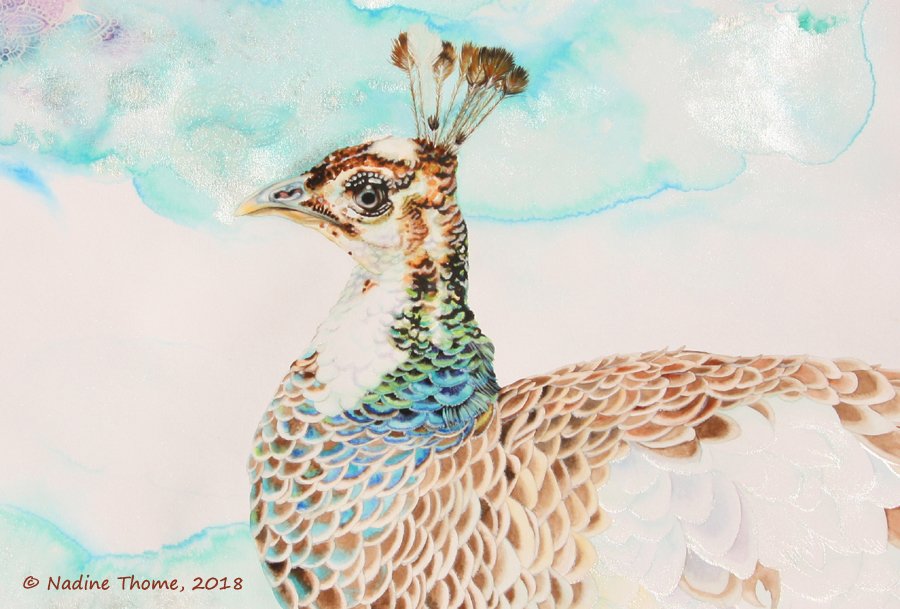 Her post shows a step by step of the work done in order to achieve the end result.
---
Unyime Etuk describes himself as an Artist and a Physicist and he has joined SteemIt in July 2017. He's from Nigeria and has been posting incredible works or art for almost a year now. I think he deserves a lot more recognition.
My selected work from @unyimeetuk is the Portrait Painting he presented in his post called Pencil drawing - A wonderful Birthday gift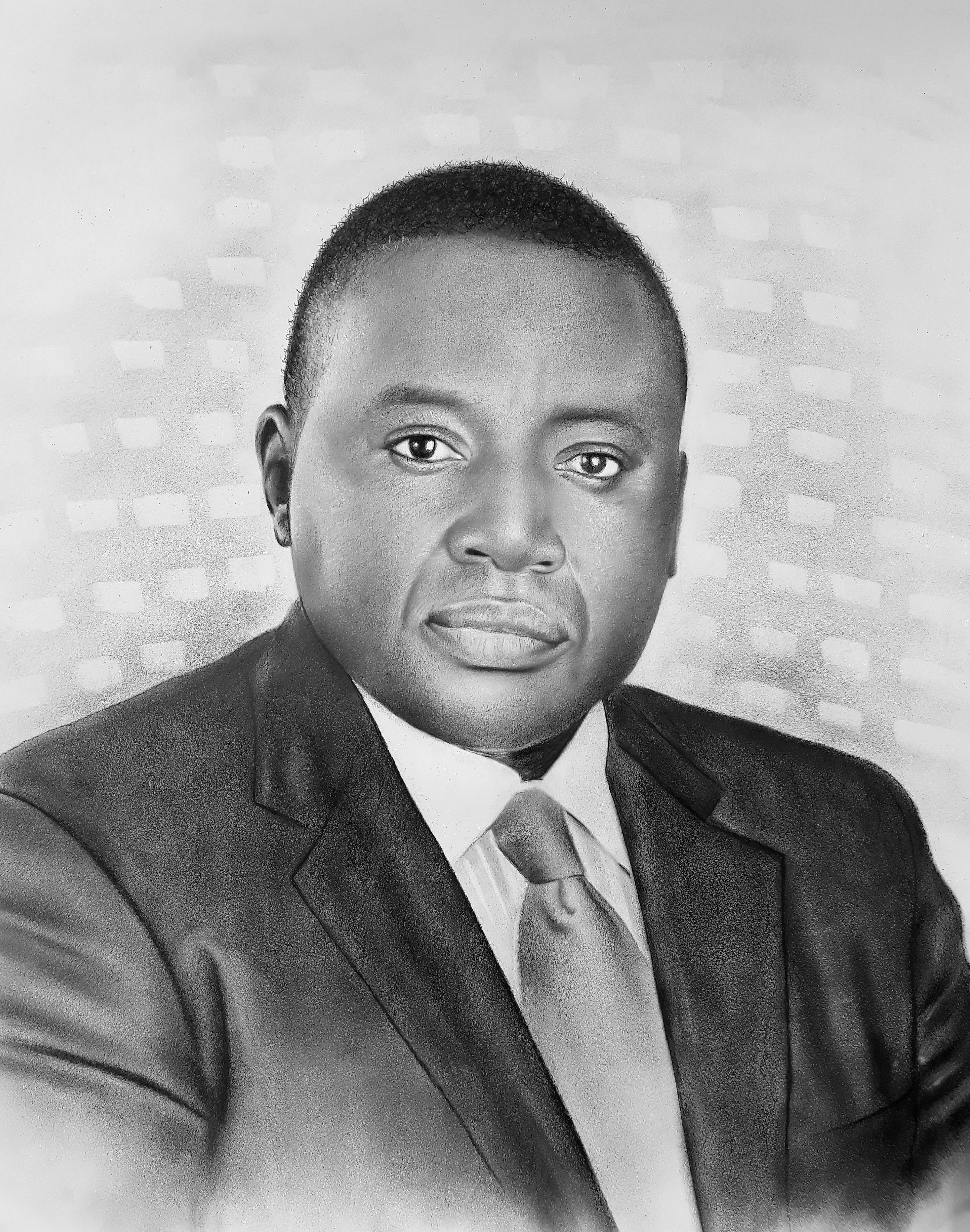 The work, standing on its own, is already amazing. Knowing that it was done with a pencil it adds even more awesomeness to it.
@unyimeetuk has included a simple progress of his work on his post.
---
I hope these works are of your liking. Please show them some support... and if you truly enjoy their works, don't forget to follow these great rising artists.
---
If you want to join the contest, here's more info about the "Pay It Forward" contest.
---
My previous participations are here:
---
Curation Contest - Week 17 of Paying it Forward
@trincowski signing out.