My entry to the "Pay It Forward Curation Contest - Week 14"
This is my 10th entry for the Pay It Forward contest initiated by @thedarkhorse.
The rules are different, only for this week: Feature 2 High Quality Original Content Blog Posts from any level reputation score steemians.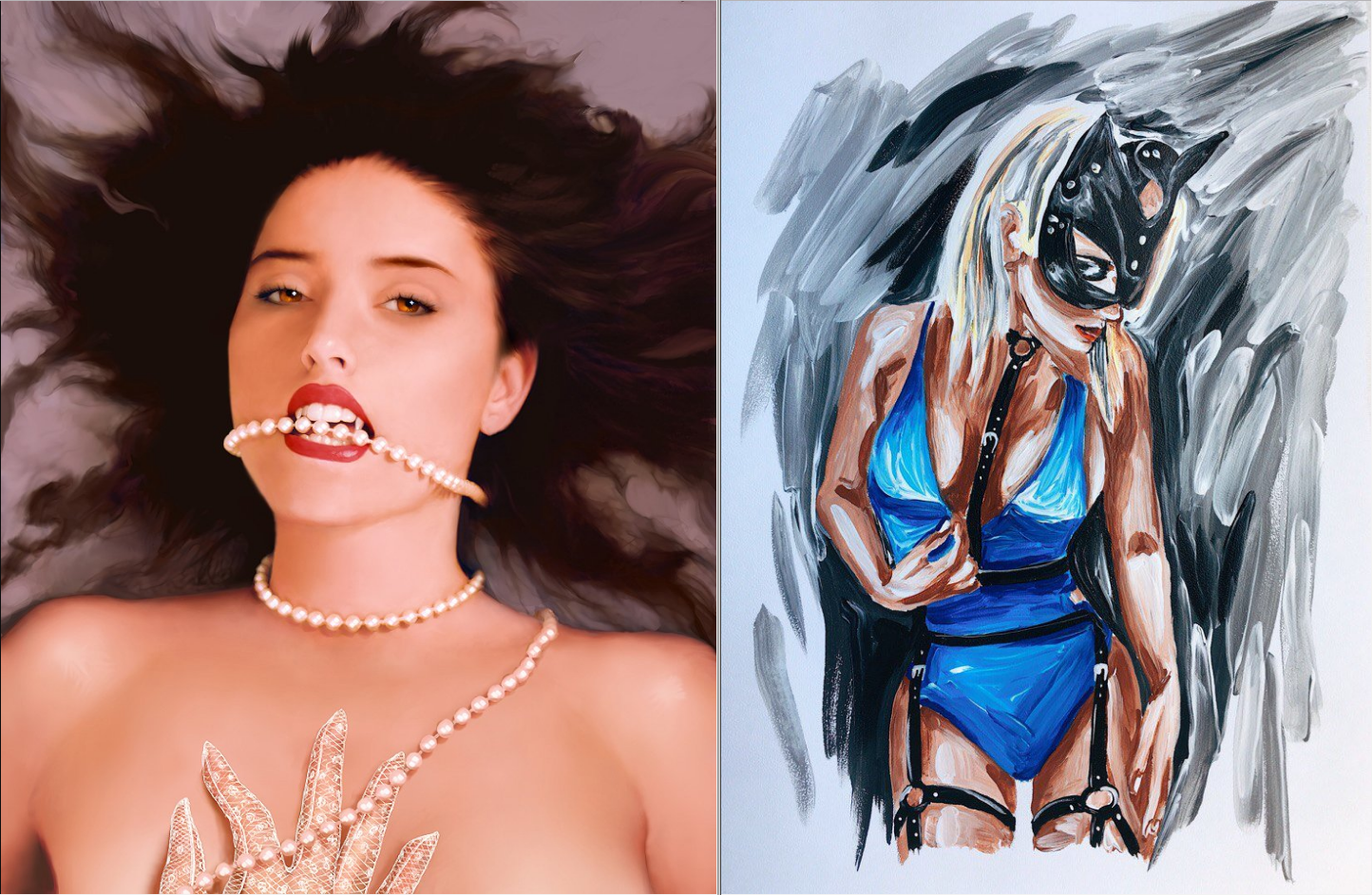 Guess what? For the 4th time in a row I'll present you two great artists, and yes, one of them is also a comic book writer.
---
Steven Stahlberg is a phenomenal Swedish/Australian artist, now based in Kuala Lumpur, Malaysia.
He's been posting his own original digital paintings and also a comic book he's working on - Android Blues. I've been following the story from day one and it's nothing short of brilliant. The artwork is spectacular, with an incredible amount of detail and very realistic. However, it's the great story telling and character development that makes it an incredible work! I strongly believe it's a comic book novel that should be printed and published internationally.
The post I'm featuring from Steven is a Digital Painting based on a Photograph. He called it: Her Pearly Whites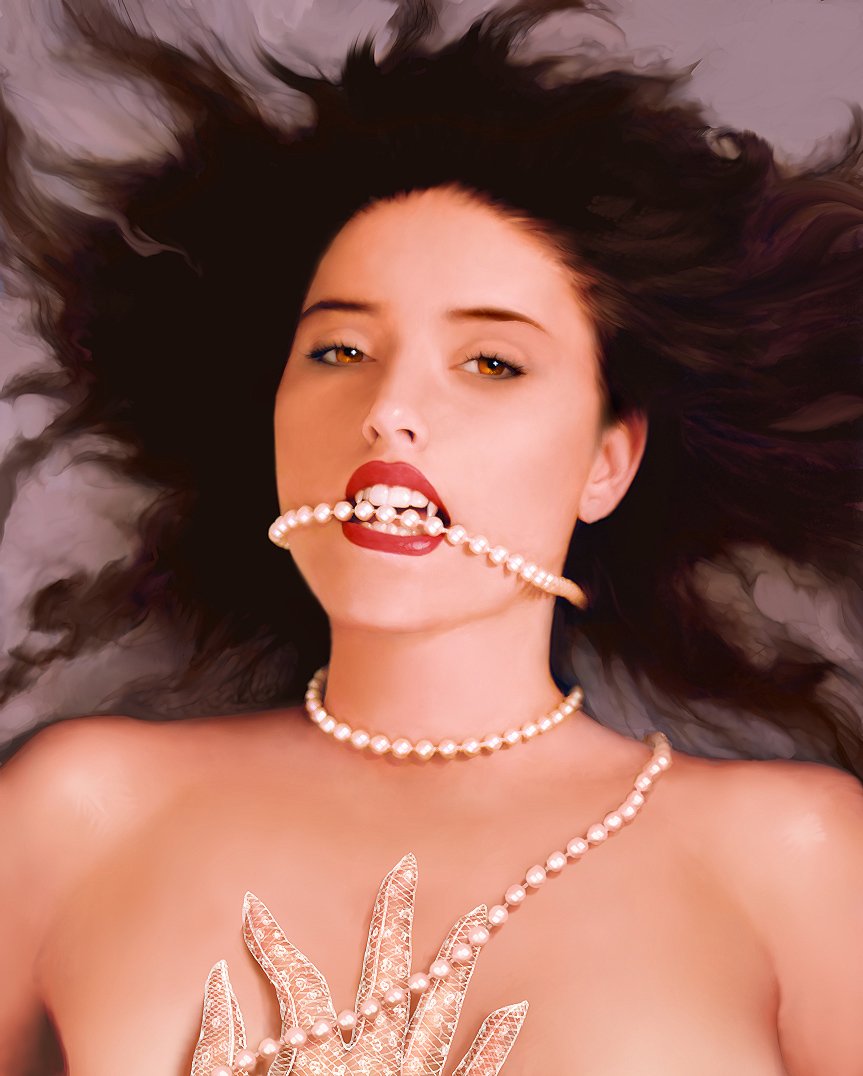 Steven Stahlberg has joined SteemIt 8 months ago, at the same time I did, and he's been consistently good all this time. I have no doubts he'll continuing on this great path. Steven is the kind of people that can help taking the SteemIt platform to another level. (Don't forget to check out the Android Blues story he began publishing 3 months ago)
---
Kristina is a versatile multi-talented artist from Russia.
From Baking to Photography, she does a bit of everything but where she really shines is at Traditional Oil Painting, her works are always amazing, funny and creative. Working with a traditional canvas, there's no margin for error at all. There is no undo on the outside world. And Kristina always excels at it. She even makes paintings that glow in the dark. How cool is that?
Canvas, oil. Sexy woman. This is the name of her last painting and my featured blog entry from Kristina. Another stunning artwork, as always.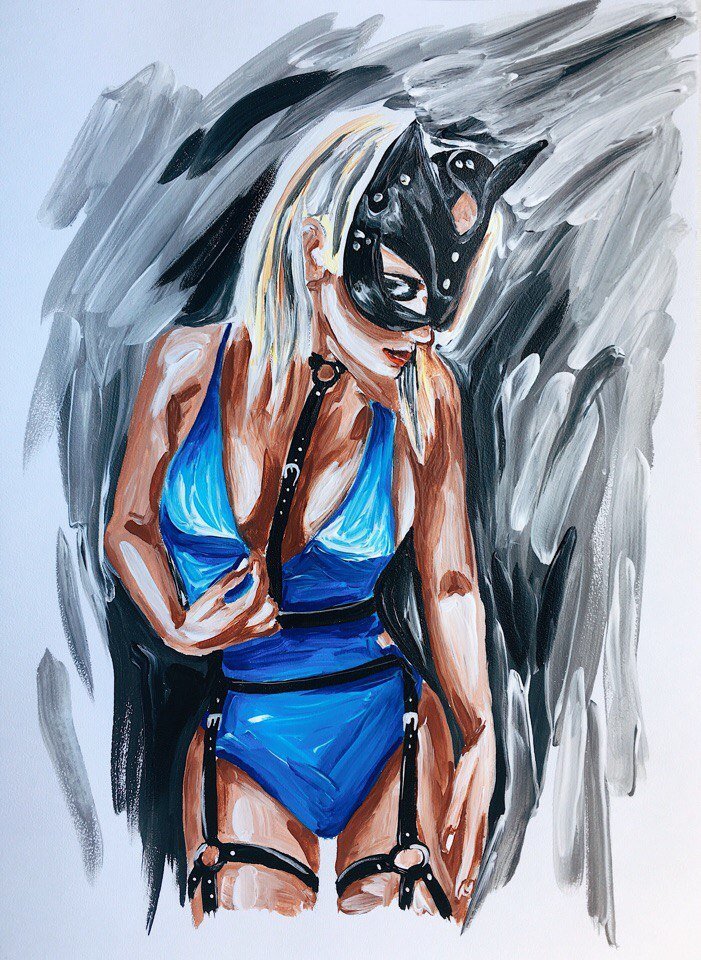 Amazing lines and detail, eh? Kristina has been displaying her talent on SteemIt for over a year now. And she never ceases to amaze! Just like Steven Stahlberg, Kristina is one of the artists who make SteemIt a site to be reckoned with.
---
I hope you have enjoyed these artists and their works as much as I have. Don't forget to follow and support them.
---
If you want to join the contest, here's more info about the "Pay It Forward" contest.
---
My previous participations are here:
(Ufff... This list is getting bigger and bigger. Should I keep including it on my posts?)
---
@trincowski signing out.