Traveling the World #182 - Tokyo Skytree @ Tokyo, Japan
Hi Everyone,
There are two towers in Tokyo, Tokyo Tower and Skytree where Skytree has taken the crown of the tallest structure in Japan. The hotel we stayed at was around 20 minutes walk to Skytree and our room faces directly to it. Each night you will see the lights change, just like the tower is dancing to us. When you go to Skytree, be prepared for crowds so it is recommended to go during the weekday to avoid more people wanting to visit.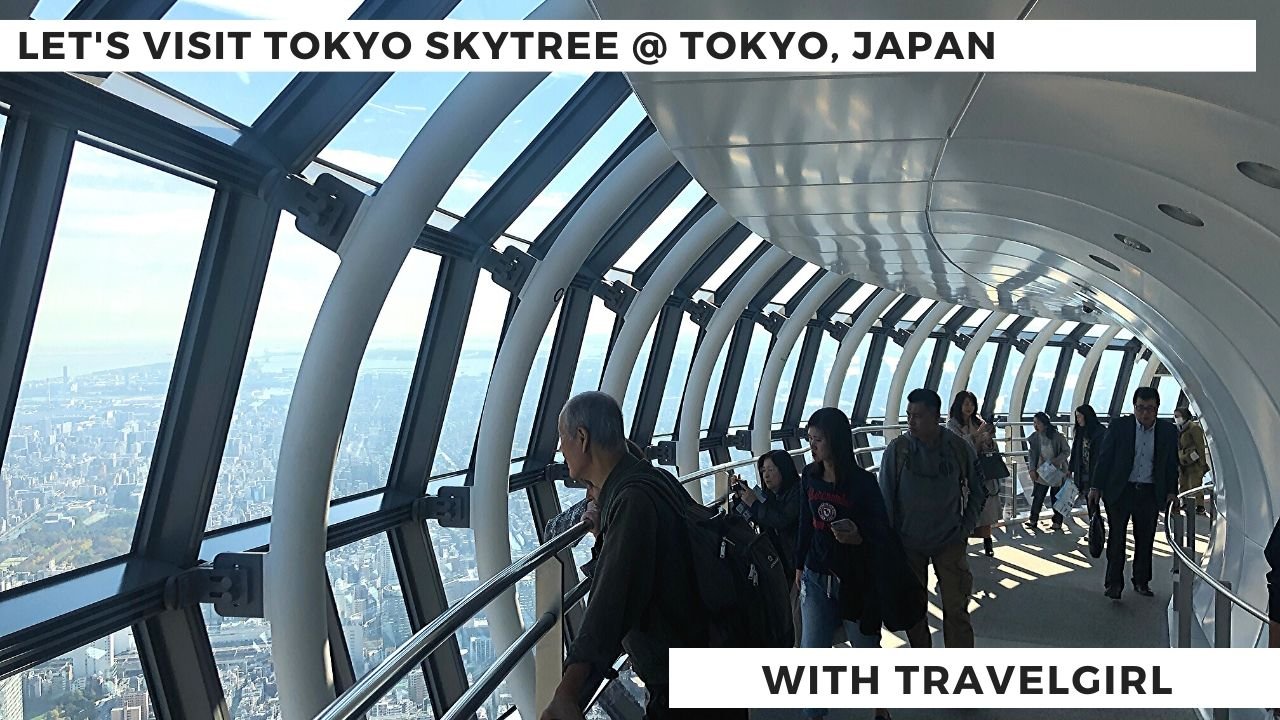 We got to Skytree at around 11 am and there was already a long queue just to purchase tickets. You can buy them online but I prefer to just buy them at the venue in case the sky isn't clear or we have other last-minute plans. There are two types of tickets, the cheaper on at 2100 yen to the Tembo Deck or a combo ticket at 3100 which takes you to Tembo Deck AND to the top of the tower. We decided to go all-in and paid for the combo ticket. The tickets aren't cheap but after what we saw, it was well worth the price.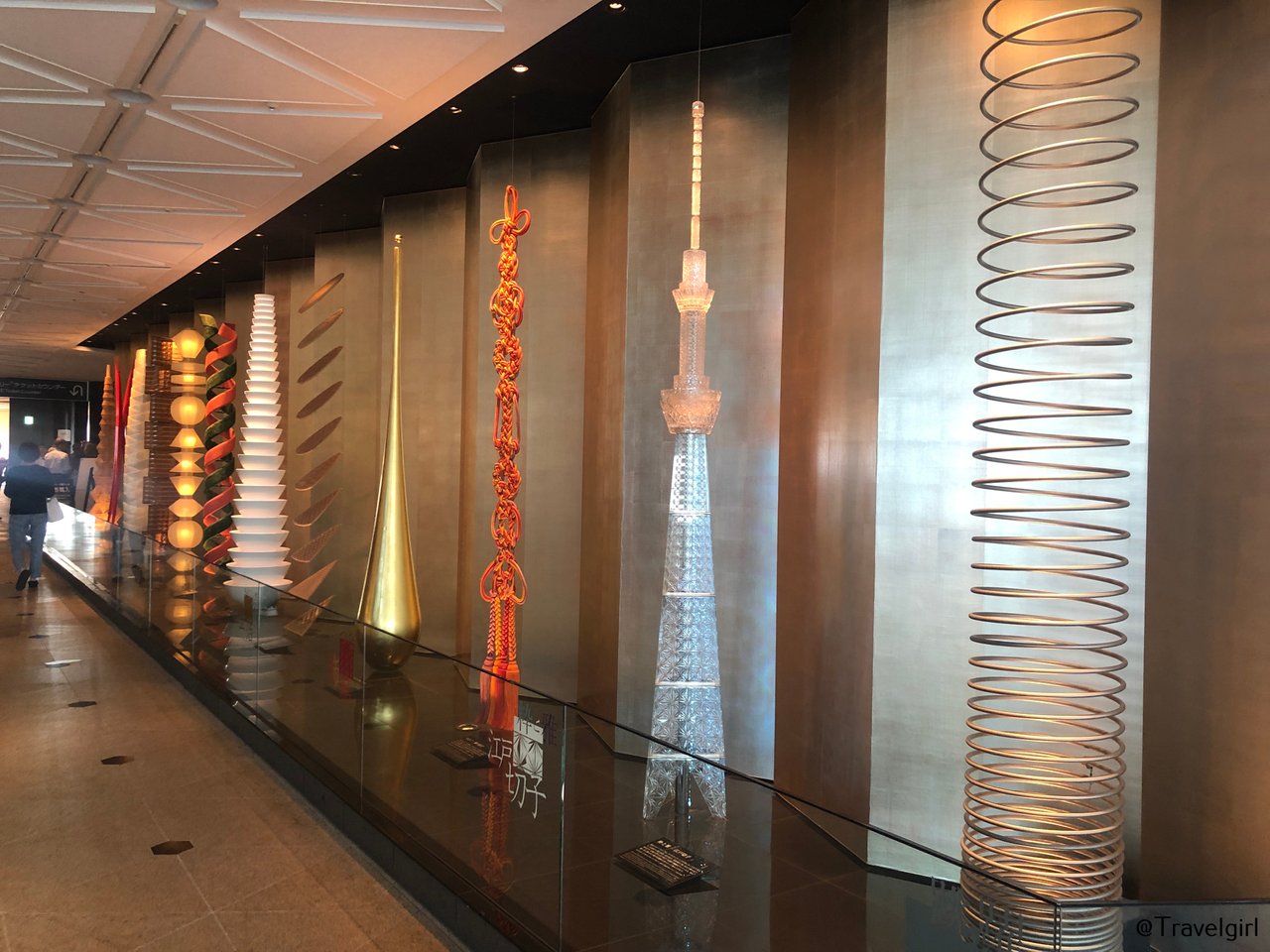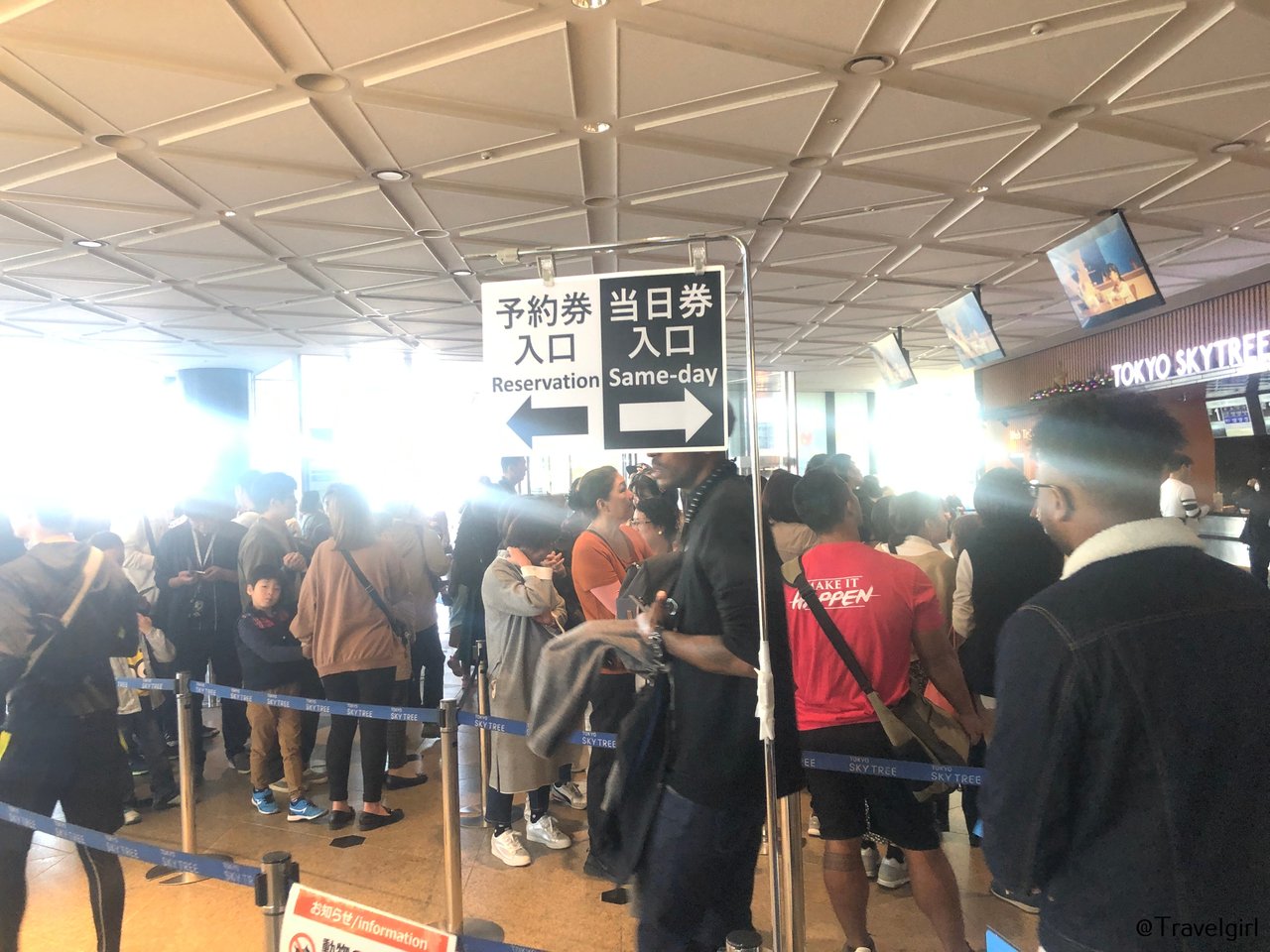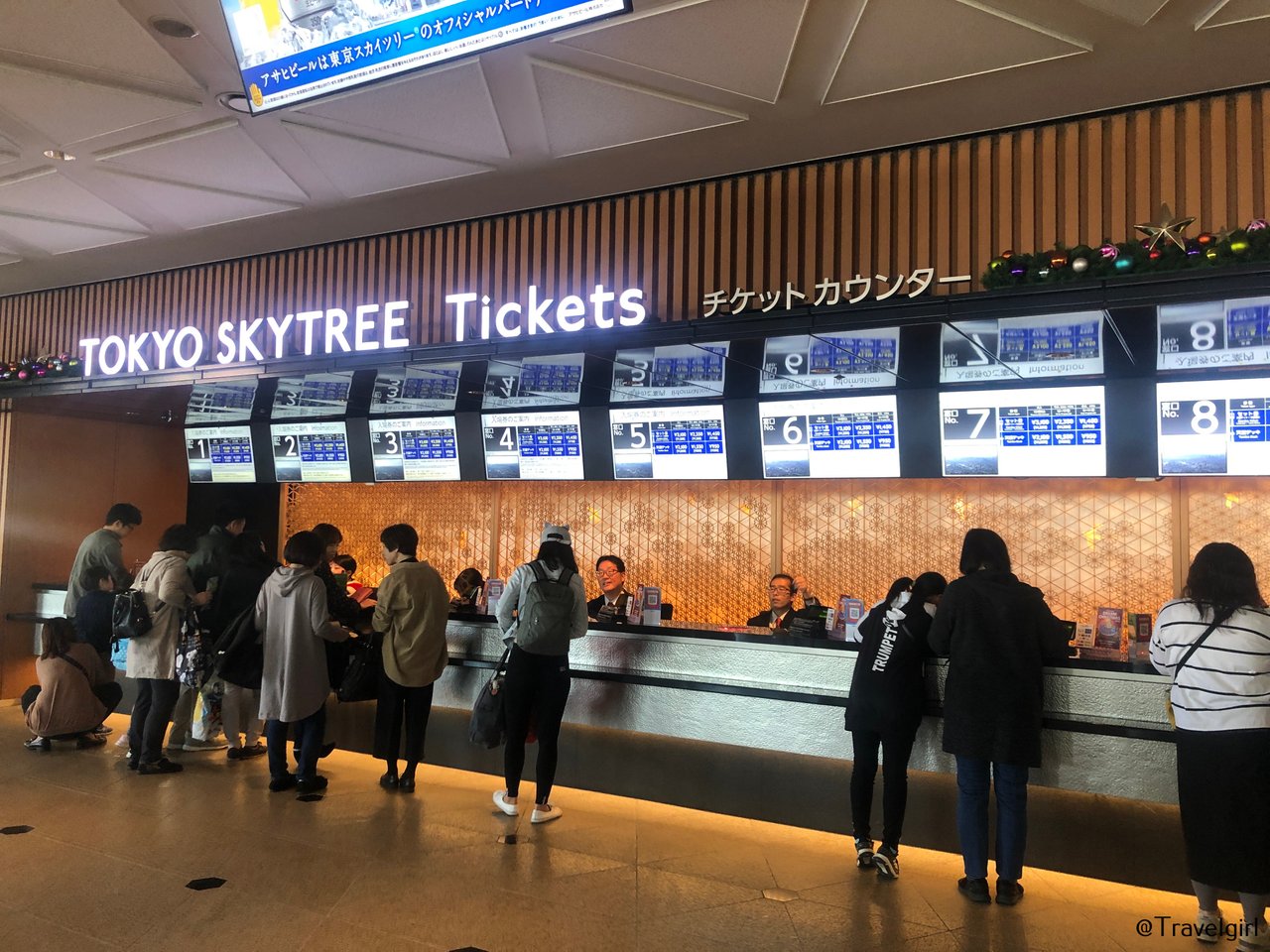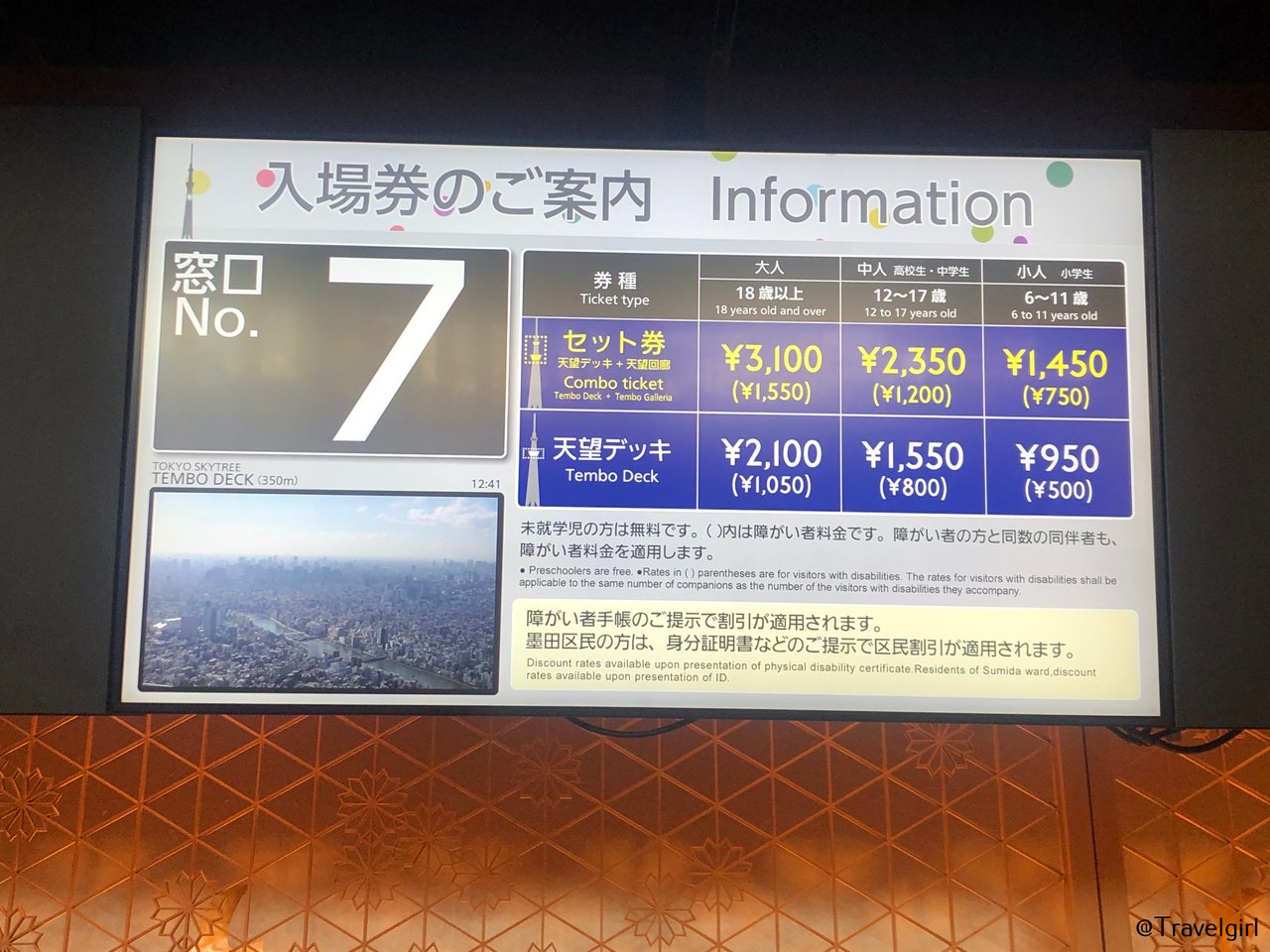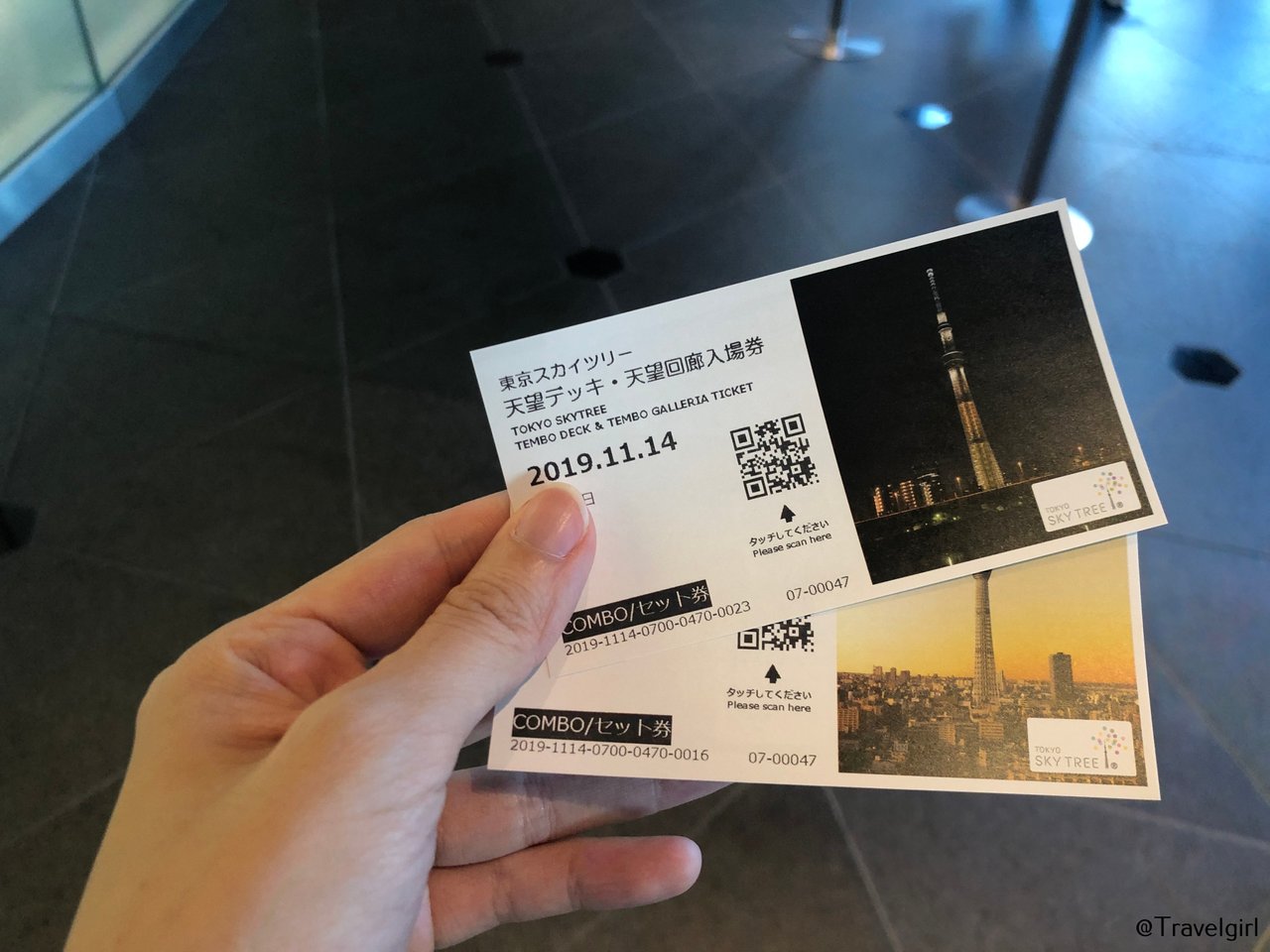 After going up the elevator at a fast speed we are at the Tembo Deck (second highest point). Most people are here so there will be times you need to line up to see certain things. The sky was clear so we were able to see the city but not clear enough to see all the way to Mount Fuji which was a disappointment. If it was on a perfect day, you will be able to see Mount Fiji.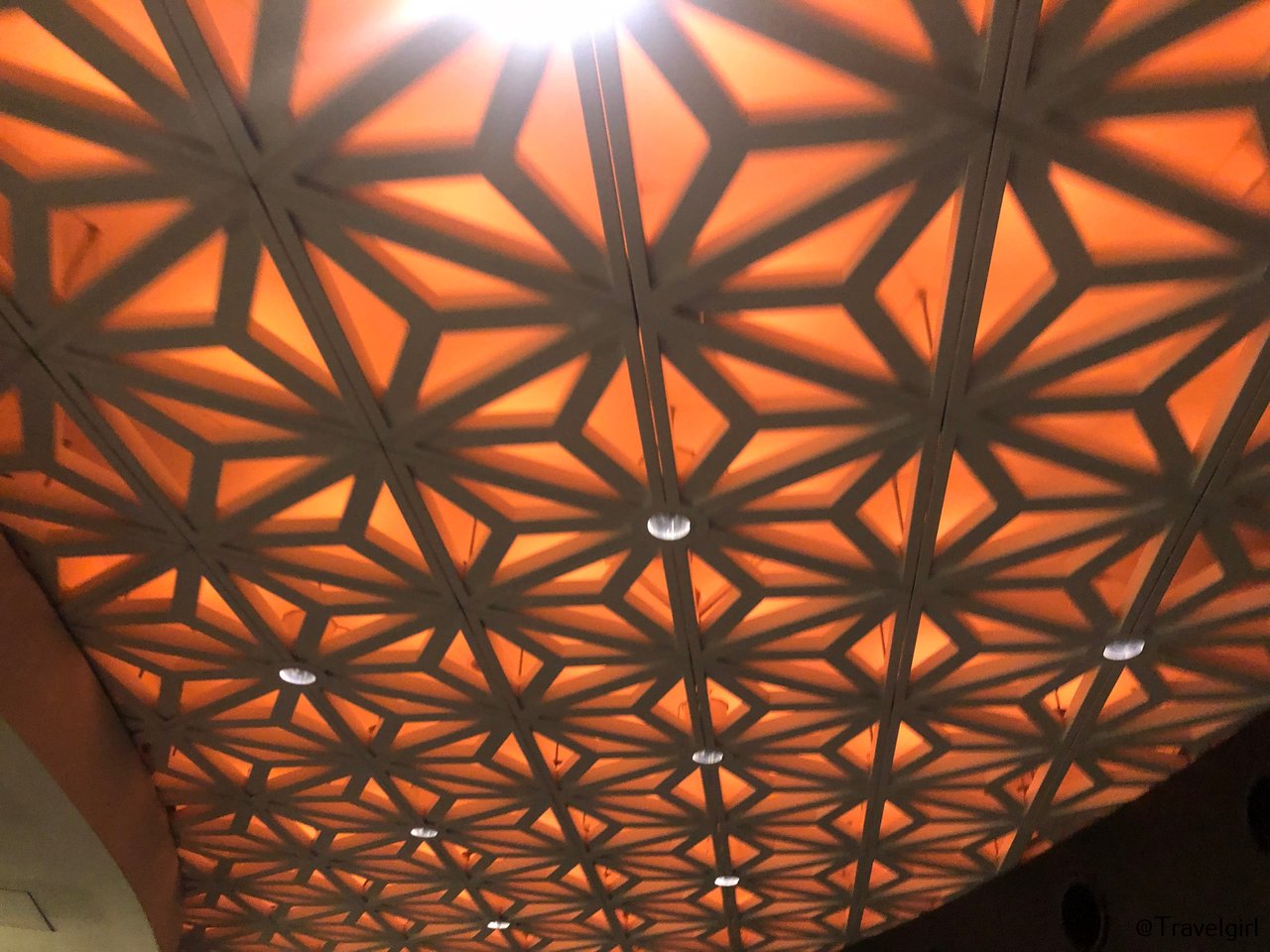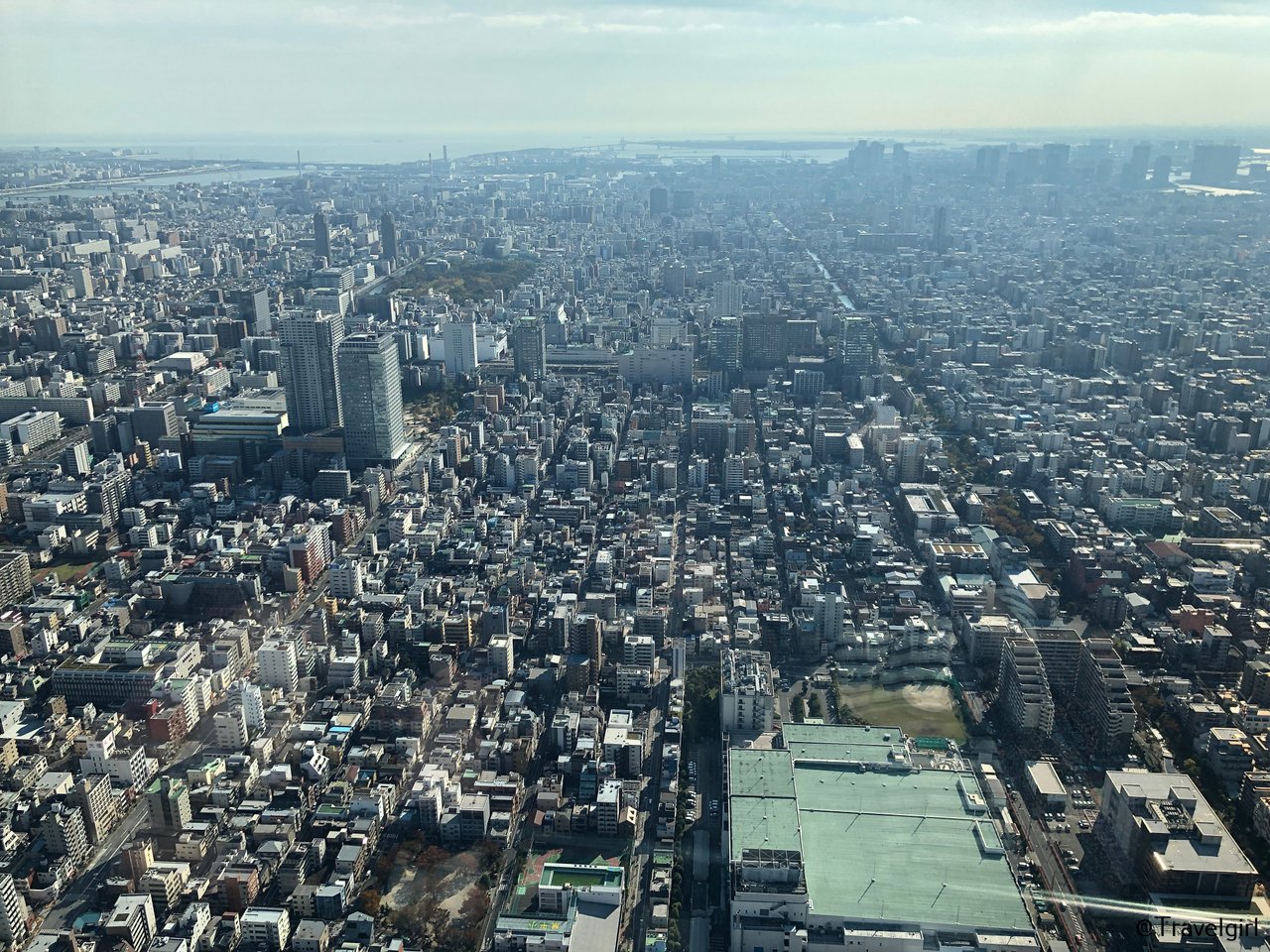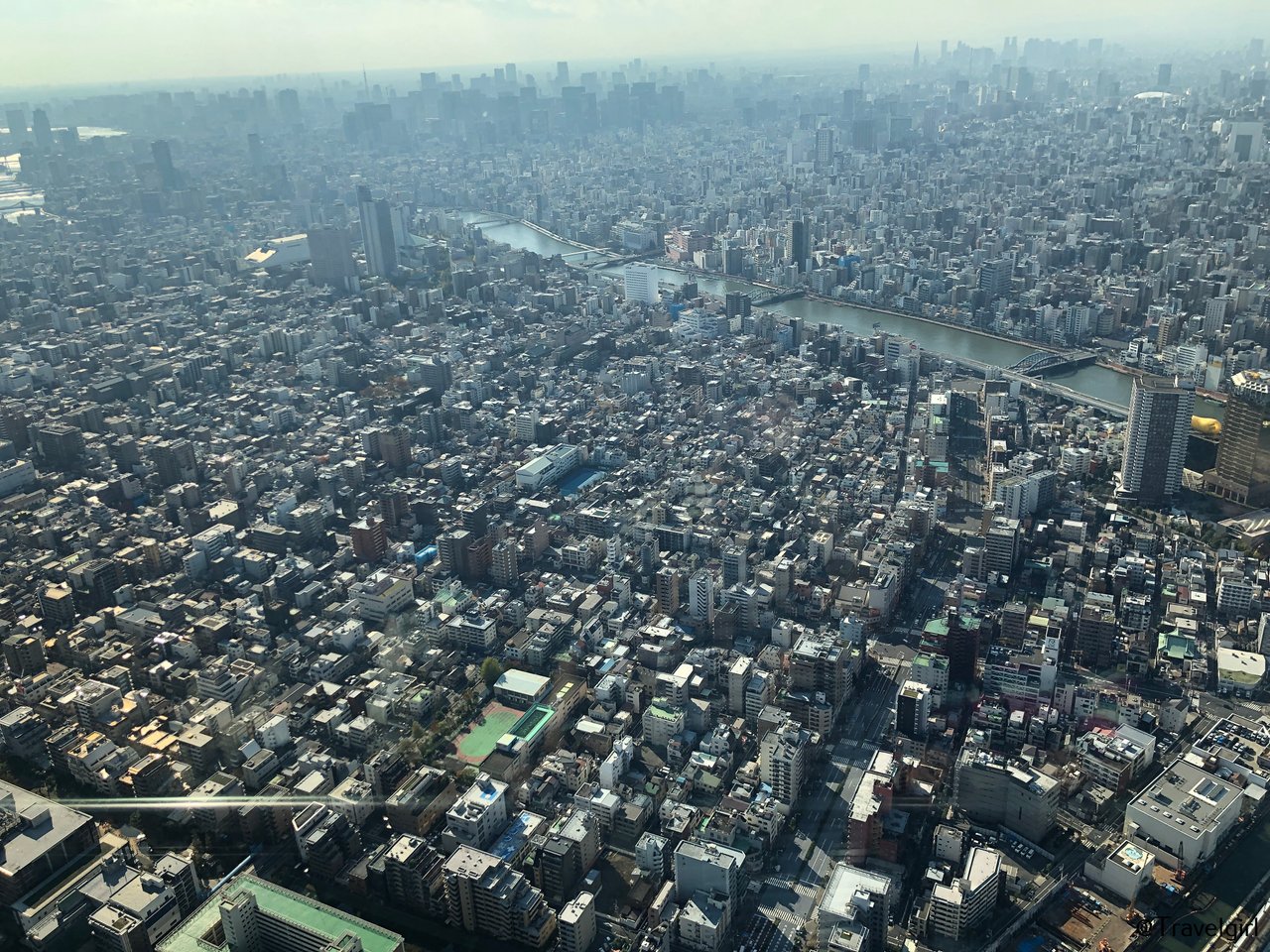 After going around Tembo Deck, it is time to go up to the highest point, Tembo Galleria. As you can see, the attendant is advising those waiting that it takes another 30 seconds in the elevator to get to the top! And after 30 secs, we are there!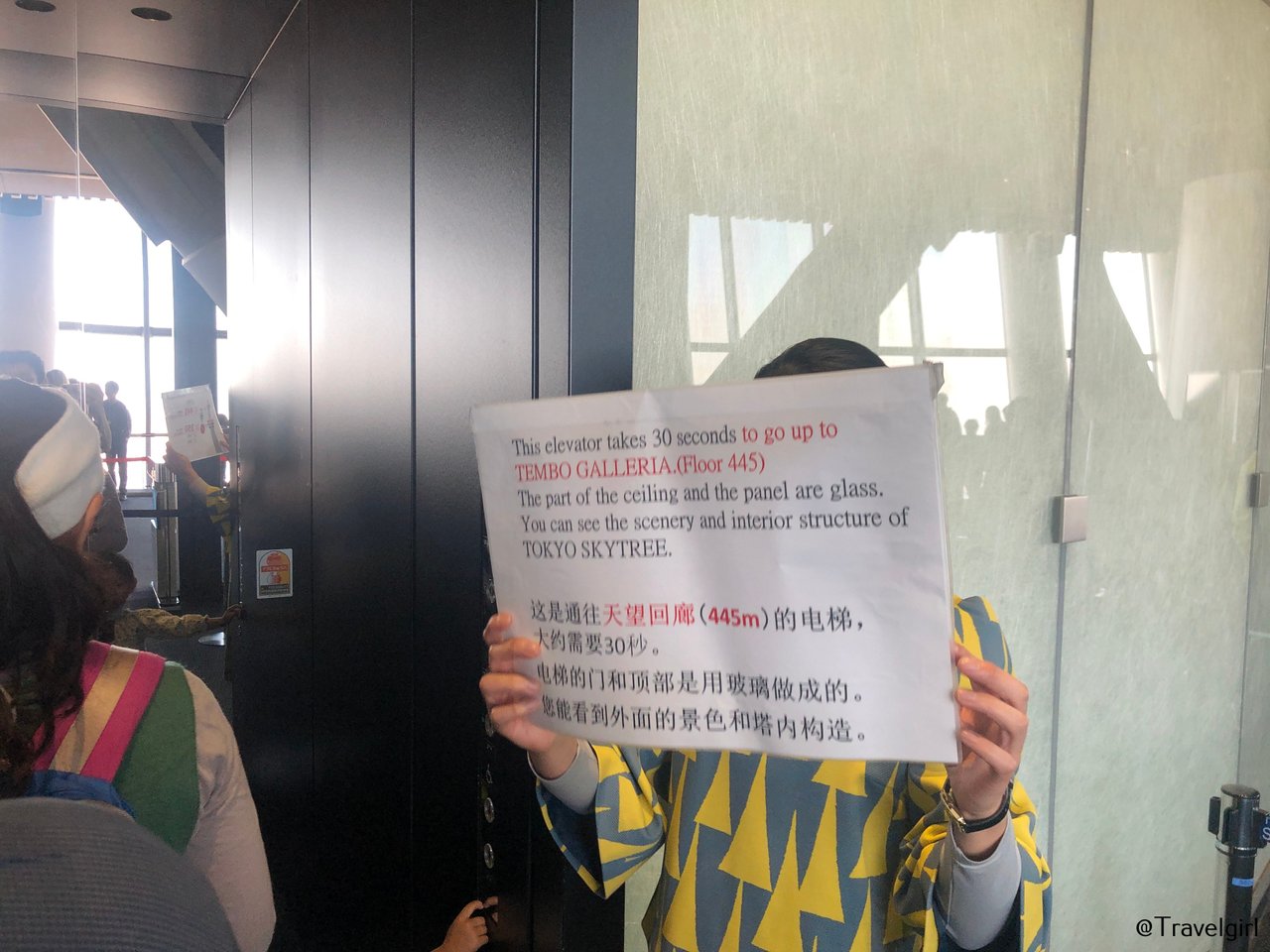 It was very narrow but far fewer people than at the below level. You can definately feel you are a lot higher than before. The glass windows make a huge difference. To be honest, I was actually feeling a bit scared and didn't go toward the window side too much.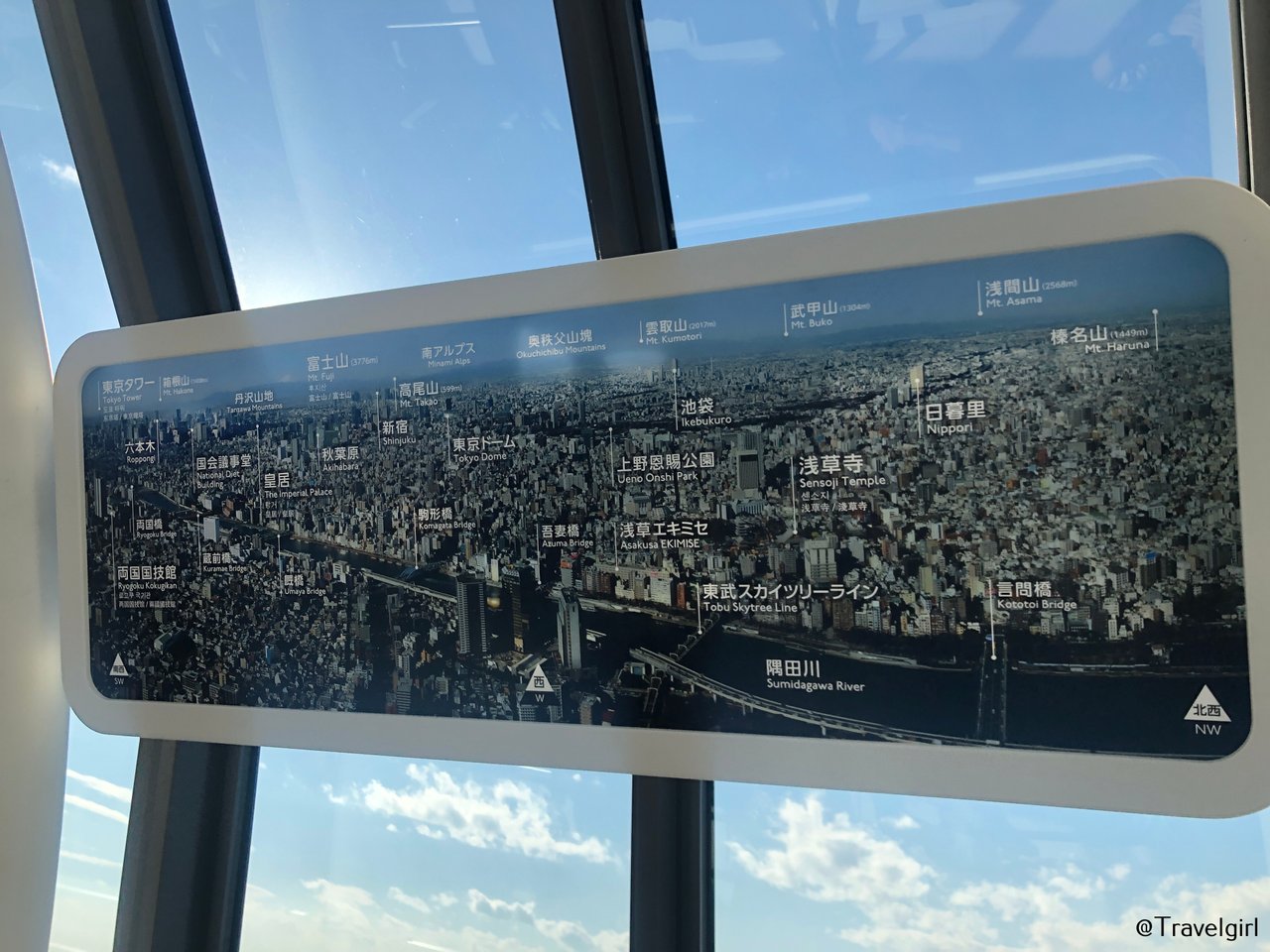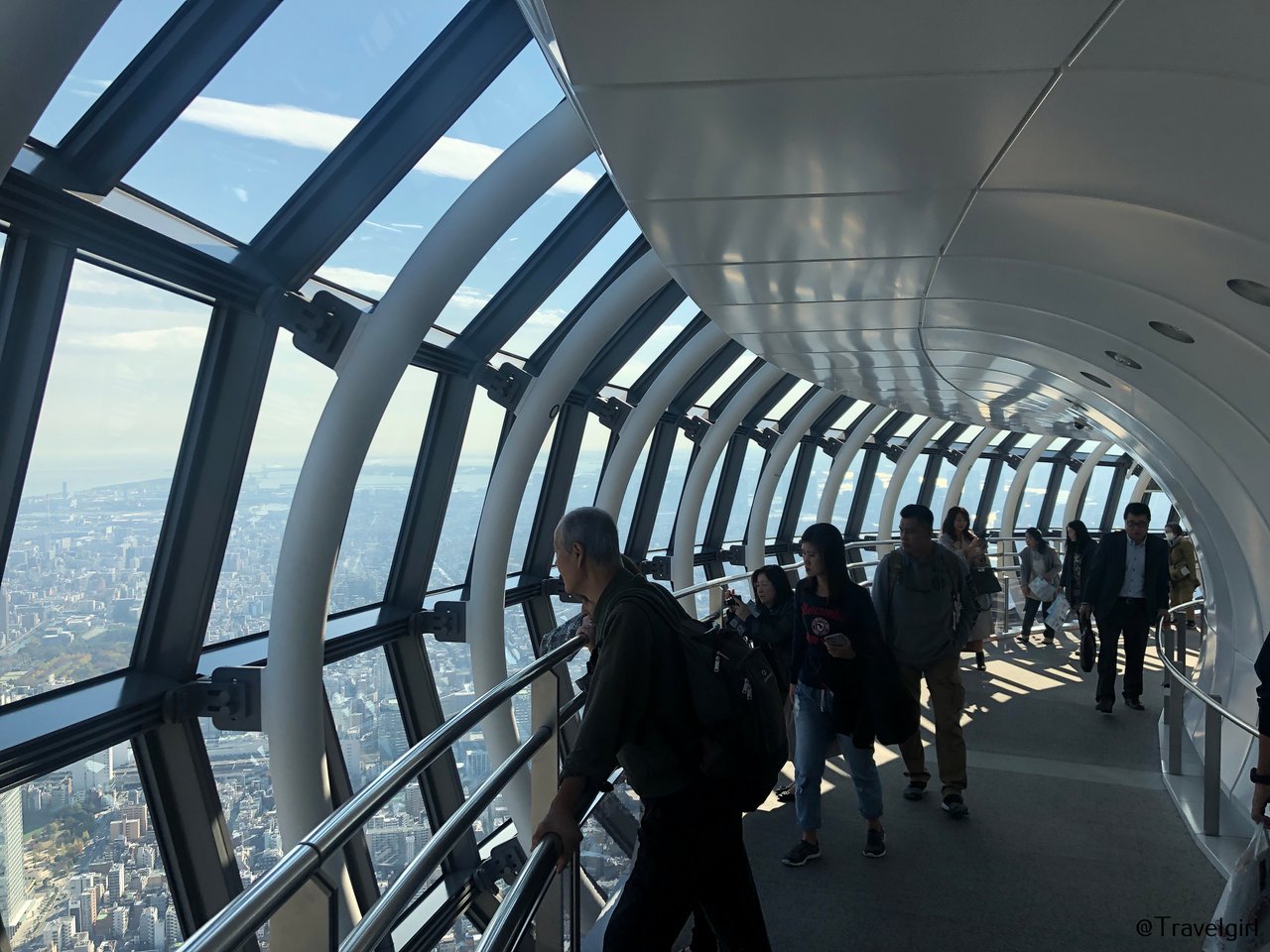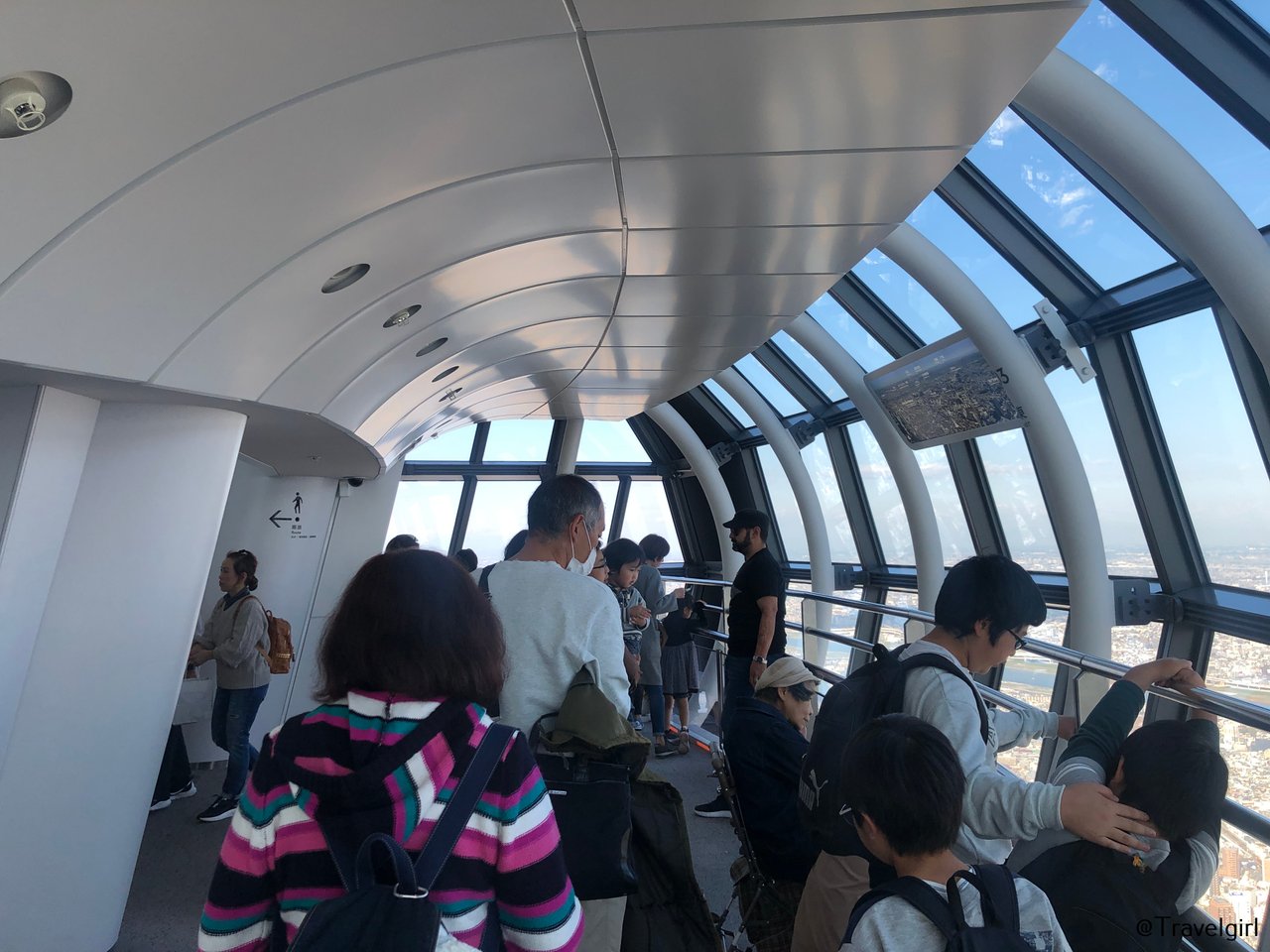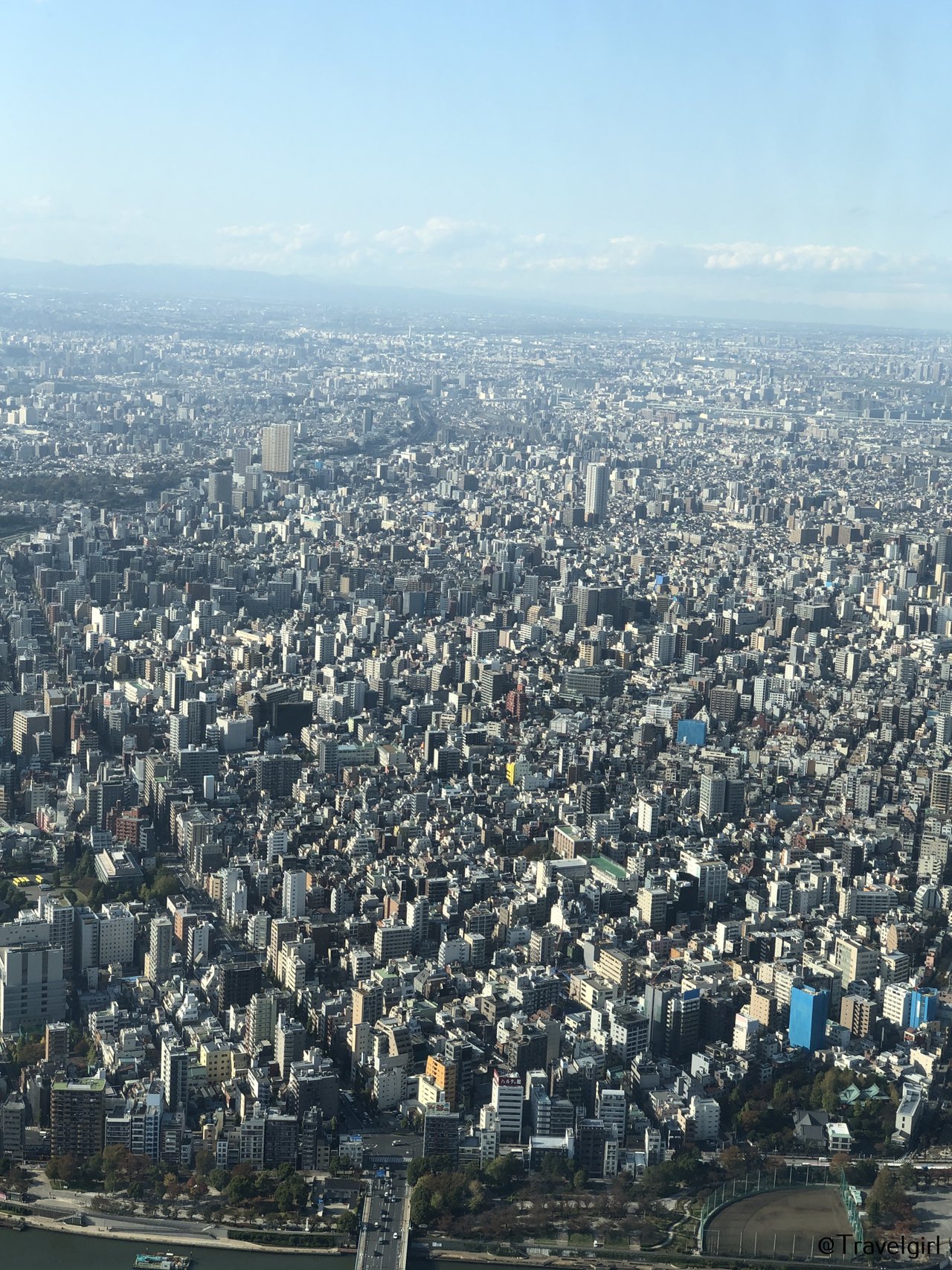 There were a pop-up souvenir store and a cafe facing the view. Just as we were leaving to go down to the floors below, there was a section with glass looking down. I thought I had to take a picture before I go so I had to be brave for a few seconds and took the photo looking down at lightening speed.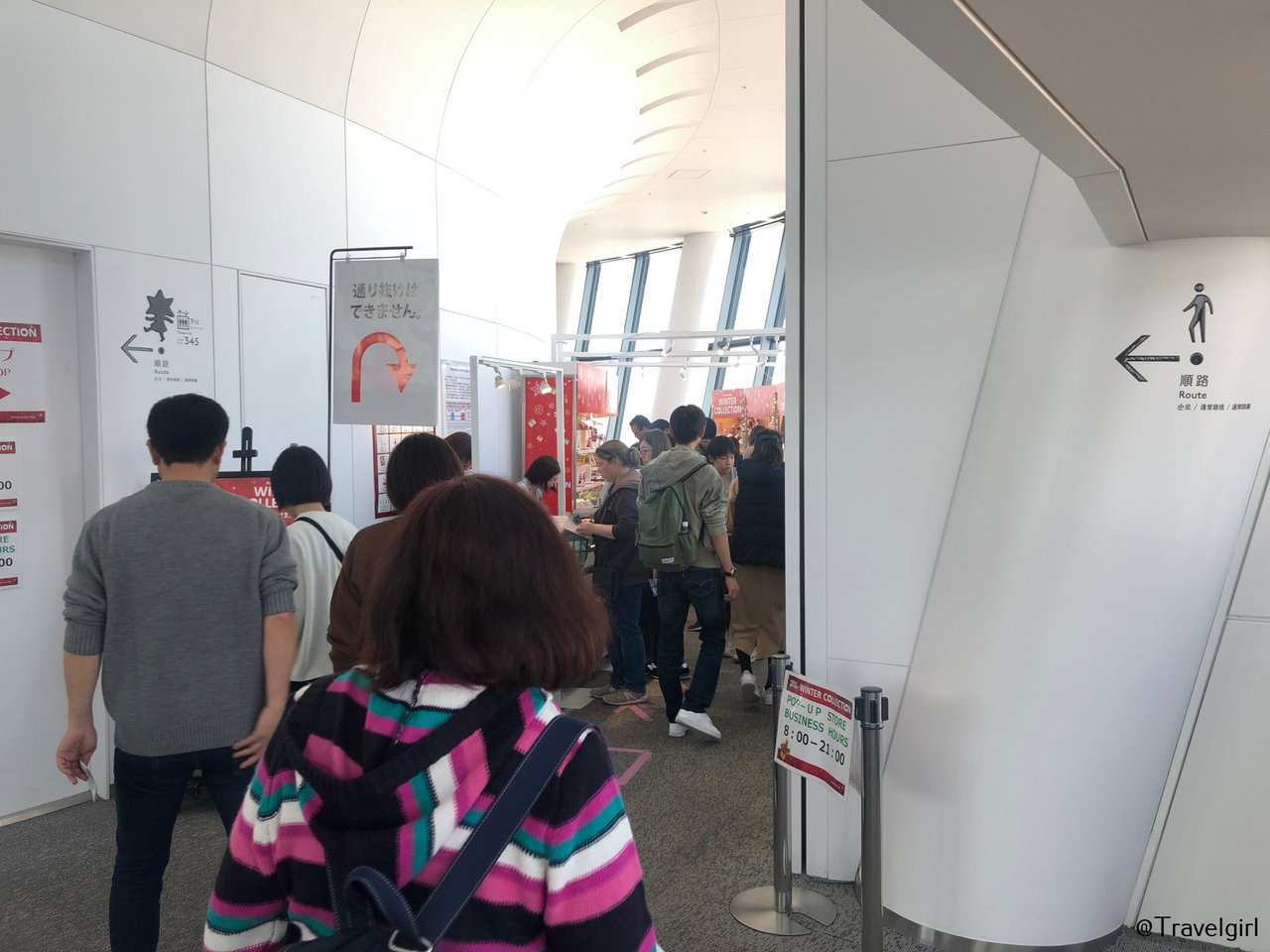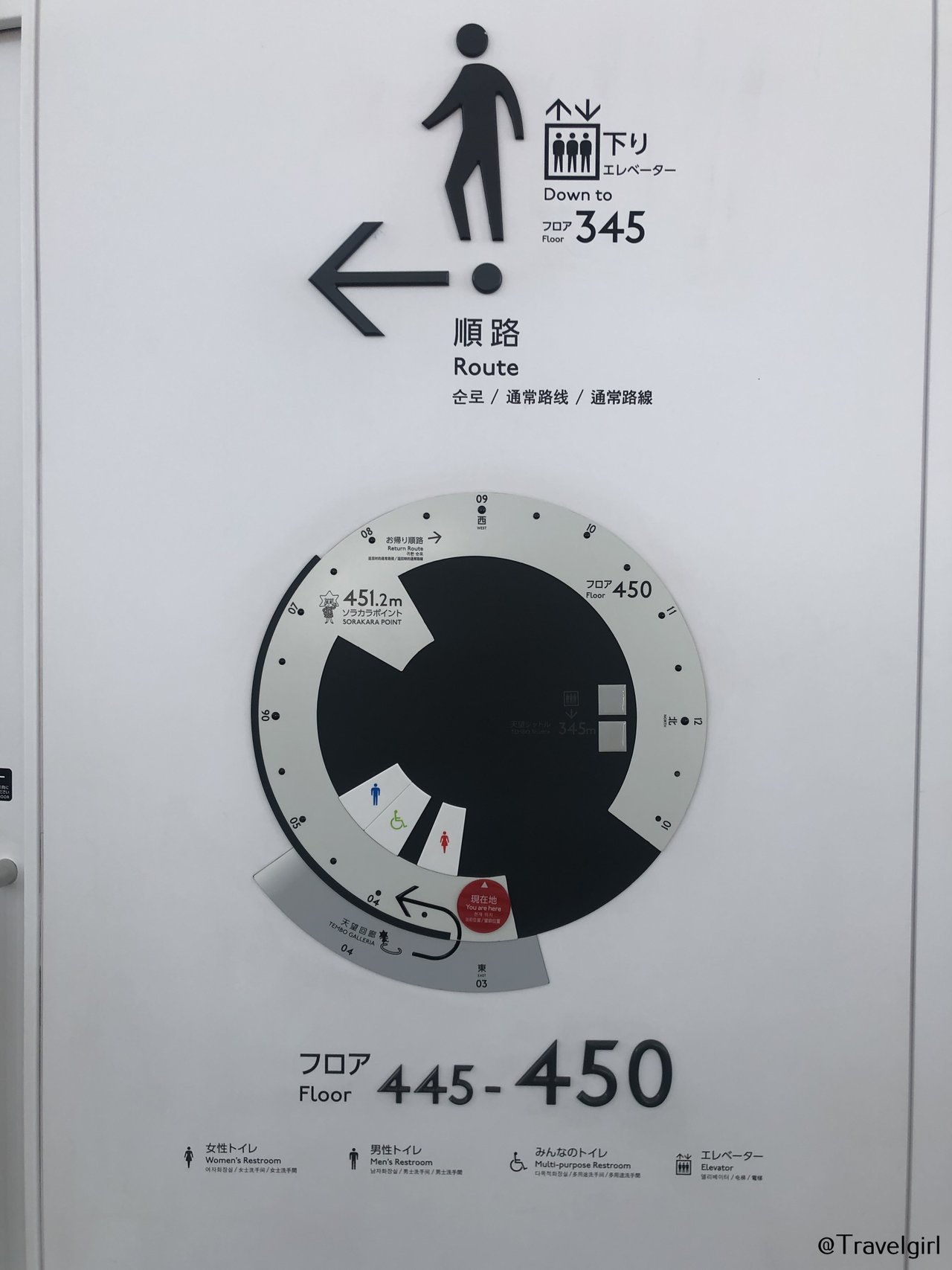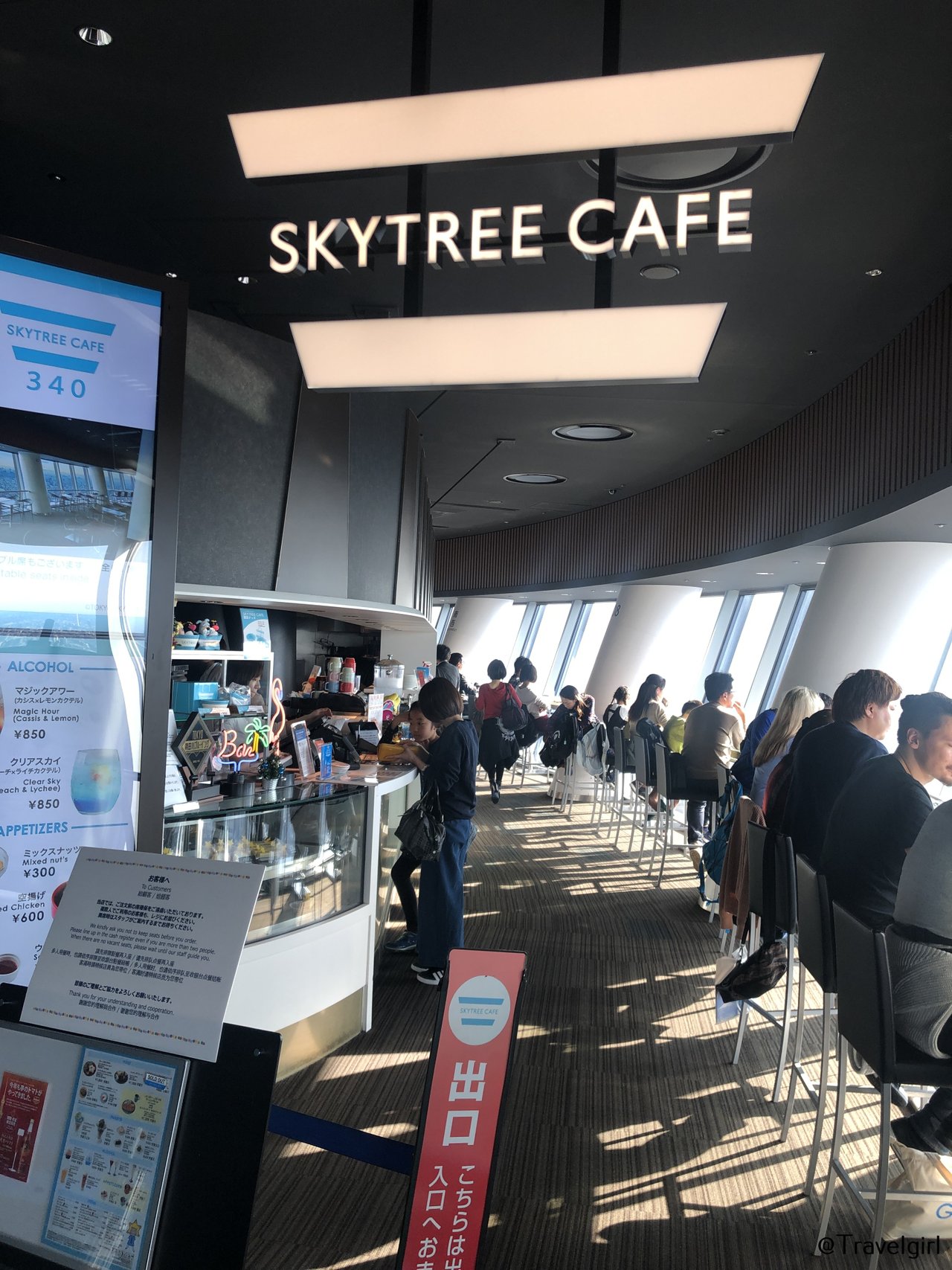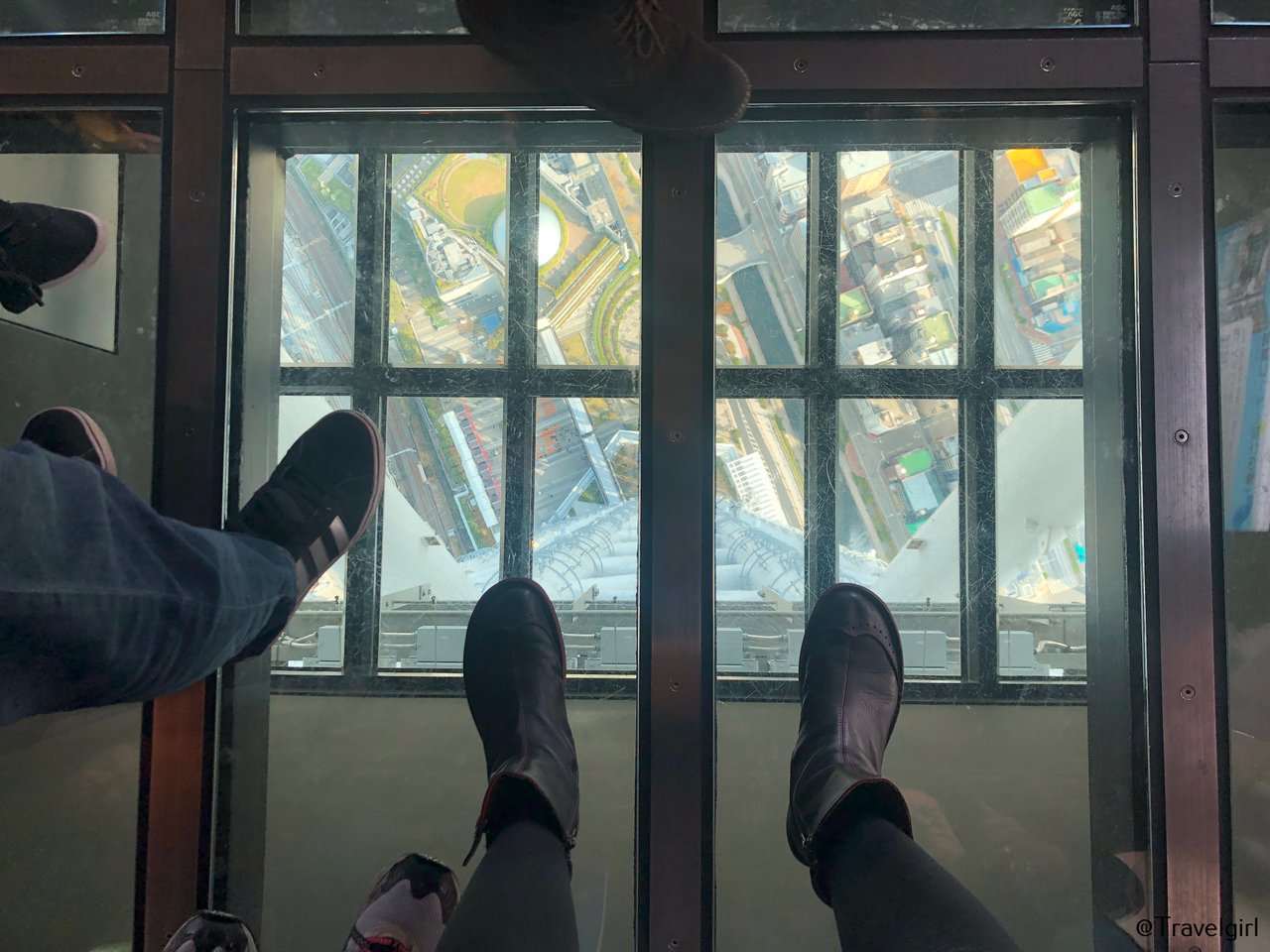 Once you leave on the ground floor, be sure to visit their big souvenir store and buy some things home. There are lots to buy so don't go empty handed. I found a section that sold Hello Kitty biscuits and souvenir for Skytree. There were just so many pretty things I do want to take home and I ended up buying 3 bags of things back to the hotel.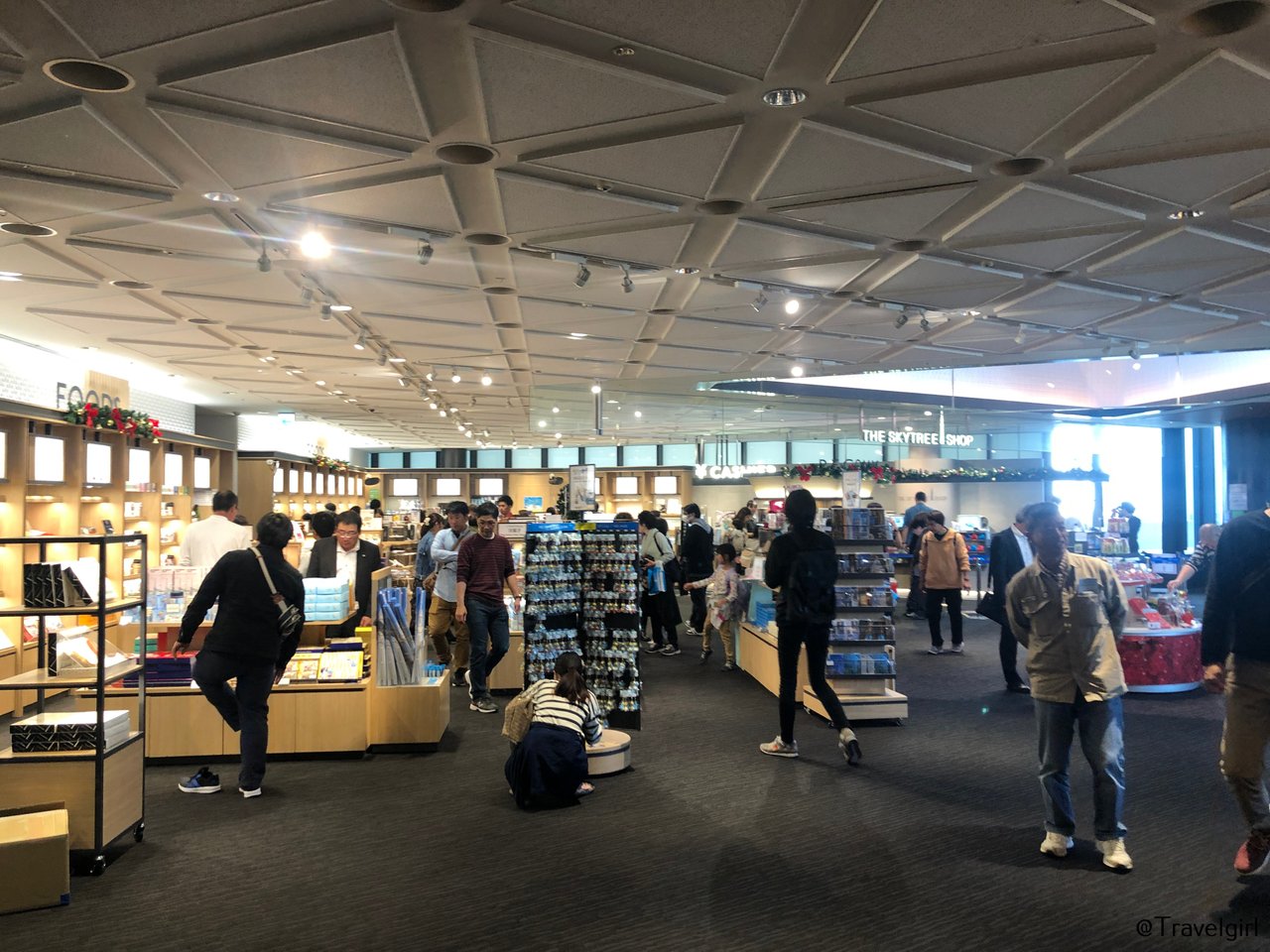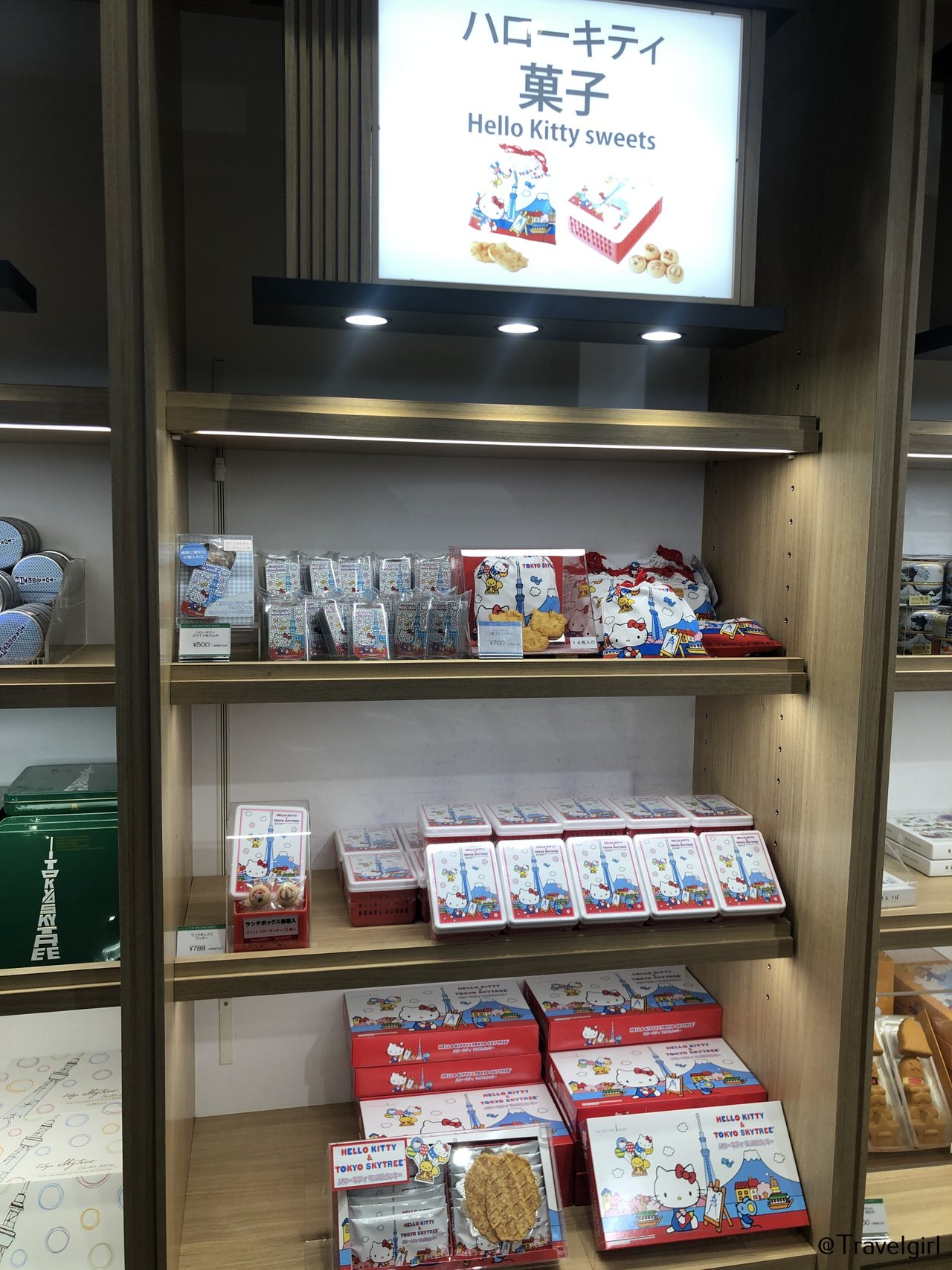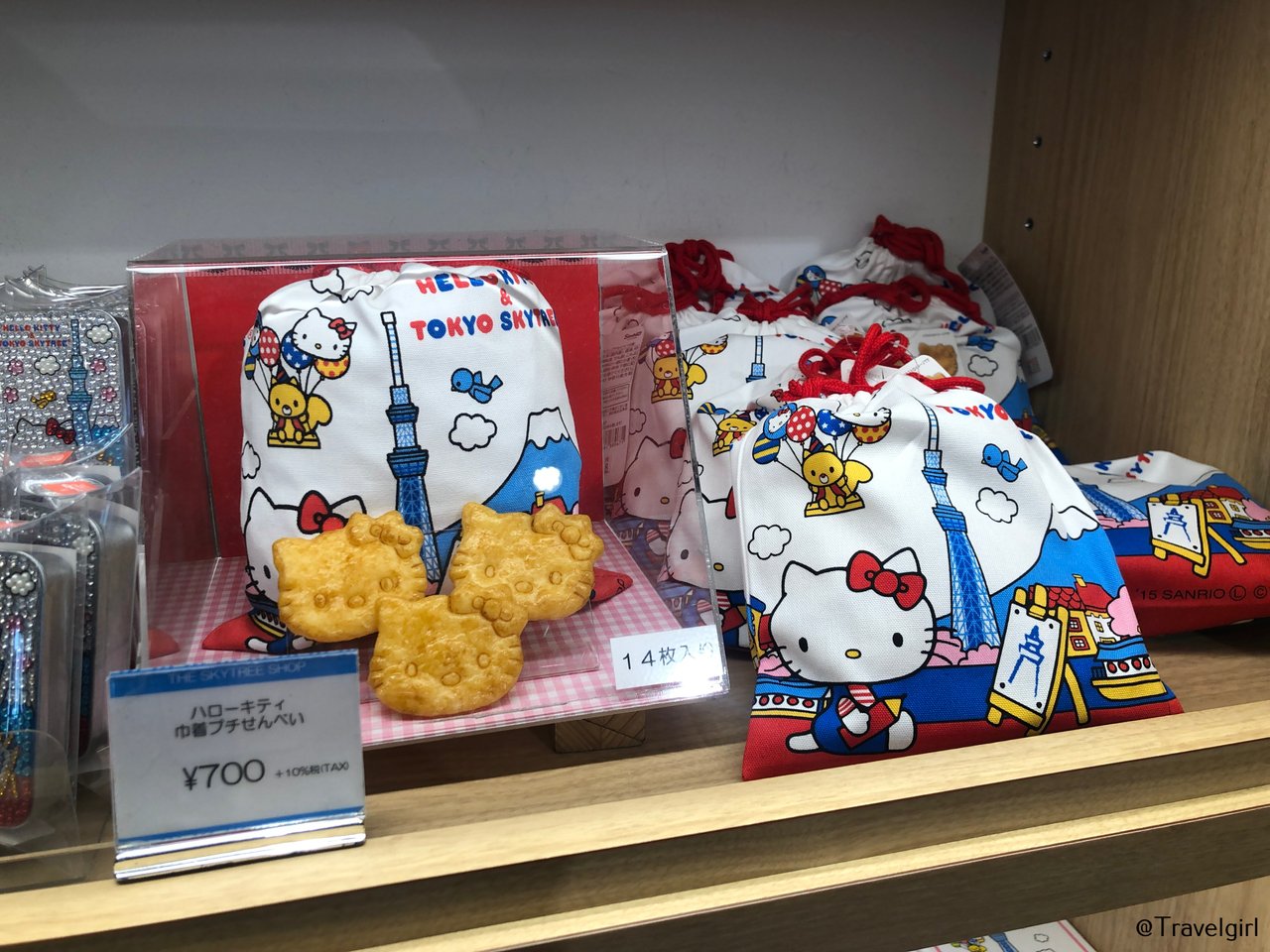 !steemitworldmap 35.7100641 lat 139.8108838 long d3scr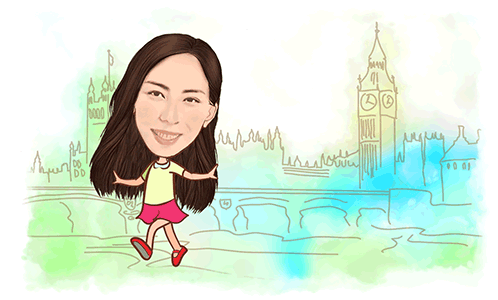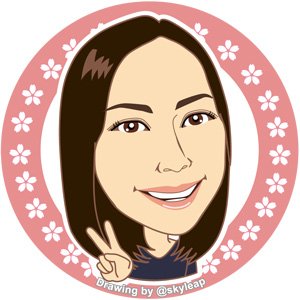 ---
Thanks for reading. If you like my post, please follow, comment and upvote me. There will be more exciting posts & destinations to come.
謝謝你們收看。 請你們繼續跟隨,留言和投我一票 . 我會分享更多遊記和其他有趣的 blog.
All photos & videos are taken by me & co in all my blogs/stories unless quoted. 每張相片和視頻都是我們自己拍的