Sketch Looking For a HUMANIZED LANDSCAPE (Original Art)
Hello to all,
Today a bring to you this sketch i have just finished in my notebook, it´s a result of experimentation following a graphic idea that ad came up with previous sketches, here the intention was to create some kind off surreal landscape, based on continuous lines delineating profile human faces that would alternate the side to witch they look, this line turned and twisted randomly and was the basis for the composition, after this line, i applied some shadows with black pen, arranged the general aspect of the landscape, then added another line in the same way delineating the clouds in the sky, and finaly went in with the graphite and blue pencil to finish, in the end i was left looking to this :
---
---
HUMANIZED LANDSCAPE
---
---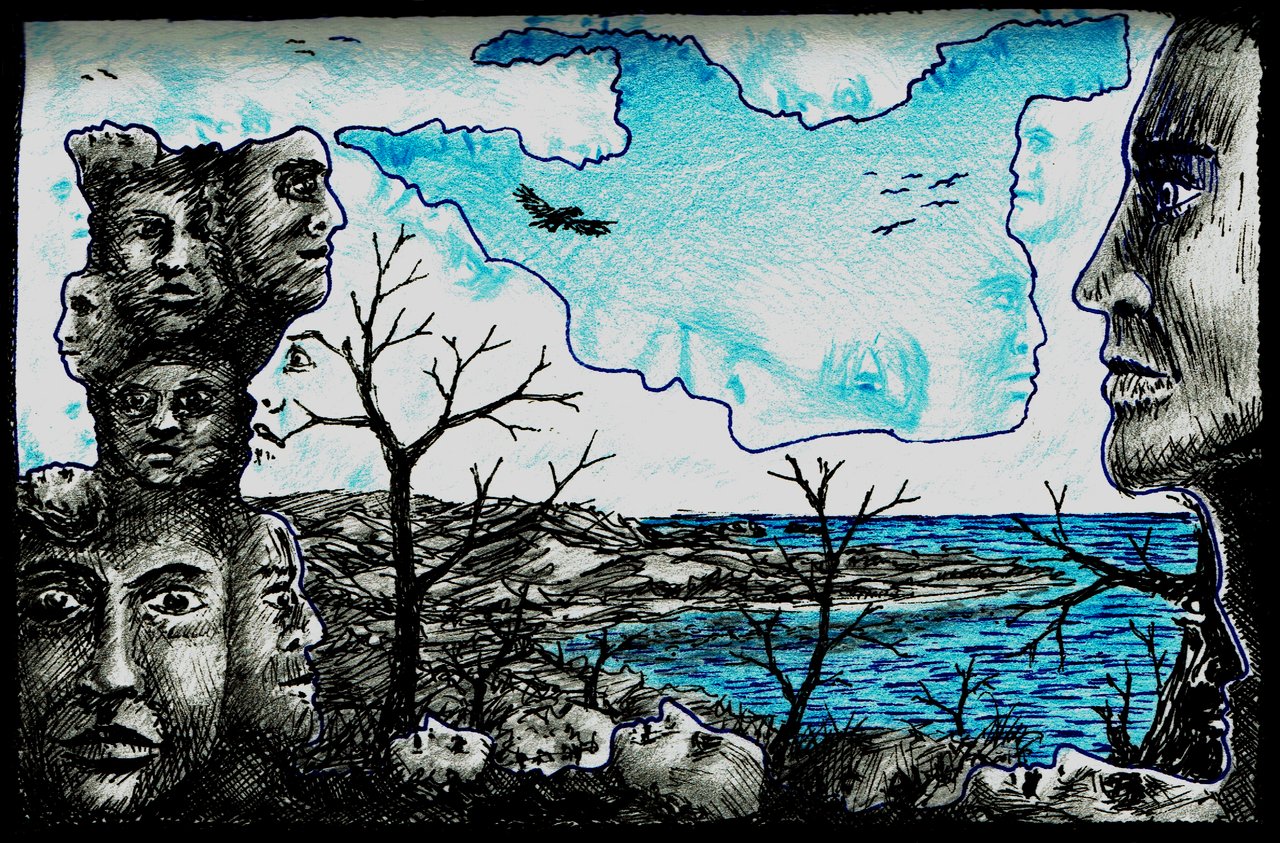 ---
Hand drawing (9.5x15), Blue Pen, Black Pen, HB Graphite pencil and Blue color pencil over Canson notebook
---
---
And here are some details:
Detail 1
---
---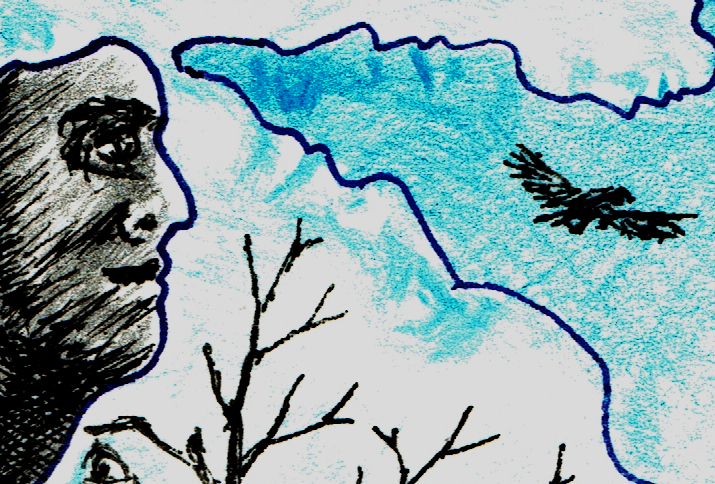 ---
---
Detail 2
---
---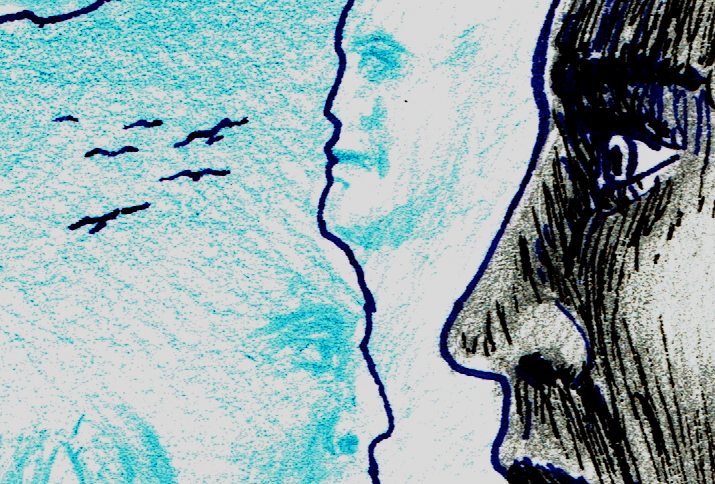 ---
---
Detail 3
---
---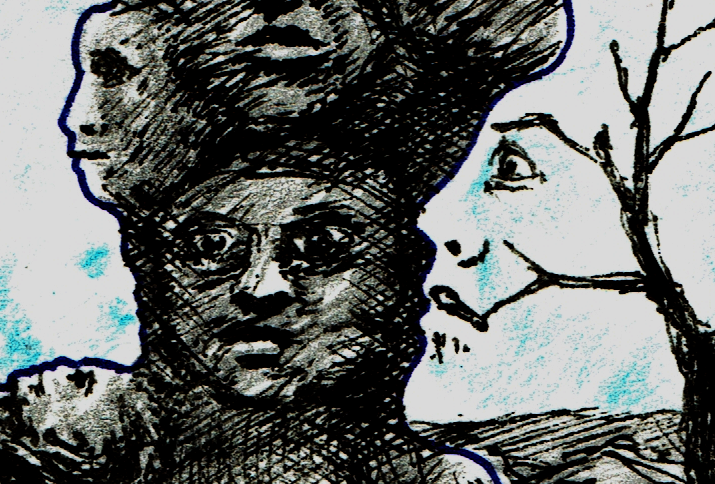 ---
---
Detail 4
---
---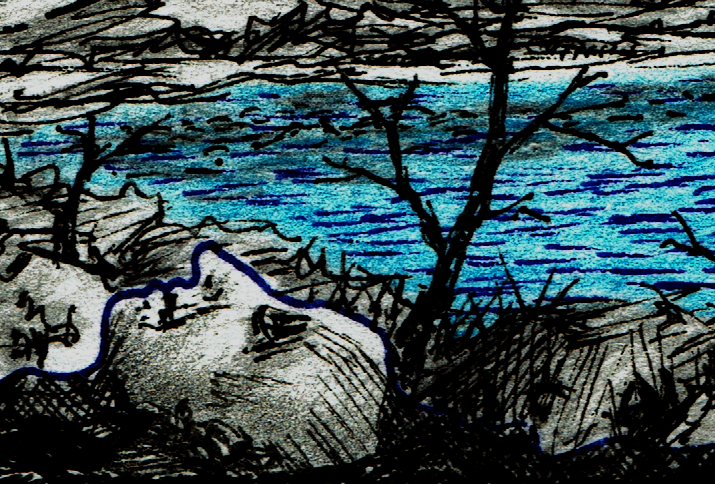 ---
---
And so this was the result off this little experimentation, shown here without the color correction and margins arranged digitally.
---
---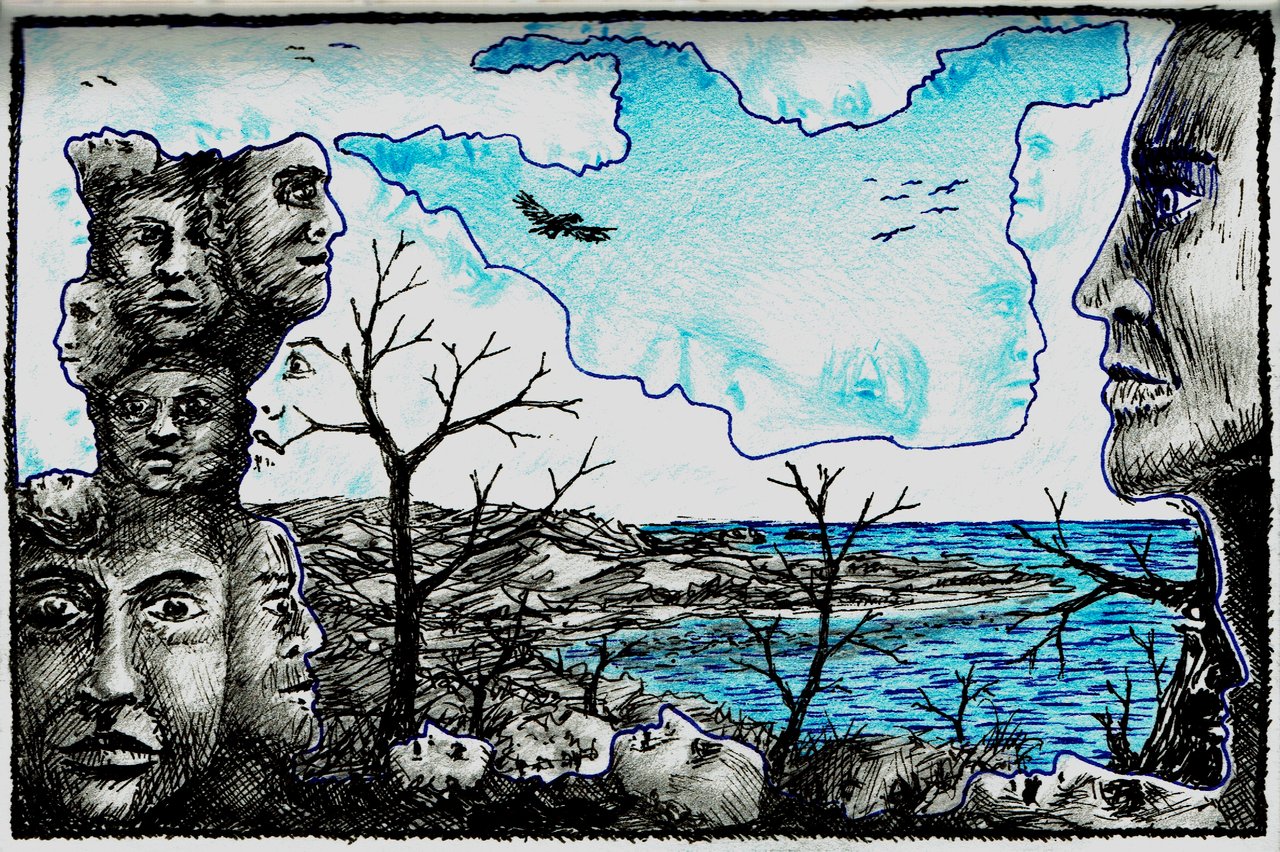 ---
---
"The intention of this art piece as all the others i present here is to make the observer think, imagine, question!
The title off the work and the small introduction is a sort off guide line that represents some sense to the author , it doesn't fully describes the work as it's interpretation is free and personal.
If you find some interest on it, or not and are willing to give feedback, feel free to comment!
To help support my work you can obtain some unique digital creations done by tracer.paulo folowing this LINK
Tanks for your visit and appreciation! ..."