Joomla CMS - Translating 1,268 Words In Filipino | Part 22
Github Repository:
https://github.com/joomla/joomla-cms
Project Details:
This is my 22nd translation contribution on Joomla CMS that I contribute on @utopian and @davinci.polyglot.
So what is Joomla? I search a lot of information about Joomla and this is that I found. Joomla is a content management system otherwise known as a CMS. A content management system software that makes it possible for non-technical users to edit a website.
A CMS differs from the way website used to be created with Dreamweaver or similar programs in several ways. There are several ways of creating a website based on the tools that you use to create a website. You can divide the ways into three big categories you can build a website from an HTML template the static template, you can build if from CMS template and you can build it with a website builder software.
---
Contribution Specifications:
- Translation Overview:
This is the twenty two part of my translation on this project with a total of 125,792 words with 11% left to overall Filipino Language. This is a very huge project and I'm not the only Filipino's was translated of the Joomla CMS. You can see the total words of this project down below.
Today on my twenty two translation contribution on Joomla CMS I check all the string one by one to find not accurate translation from the previous translator and I've been experienced more complicated strings to translate. I found more codes and string don't have a translation so I decided to leave it untranslated.
- Text Translated, Untranslated and Purpose
During my translation I found more not accurate words and typos coming from the previous translators and I correct all those errors and send an issue to notify the proofreader that the previous translated word is not accurate.
Manifest
Cache
SQL
Library
Database
Element
Client
---
Language
Source Language - English is the source language of my translation project.
Translated Language - Filipino is translated language of my translation project.
Here are some strings or words that I translated on this season and approved by LM @ruah.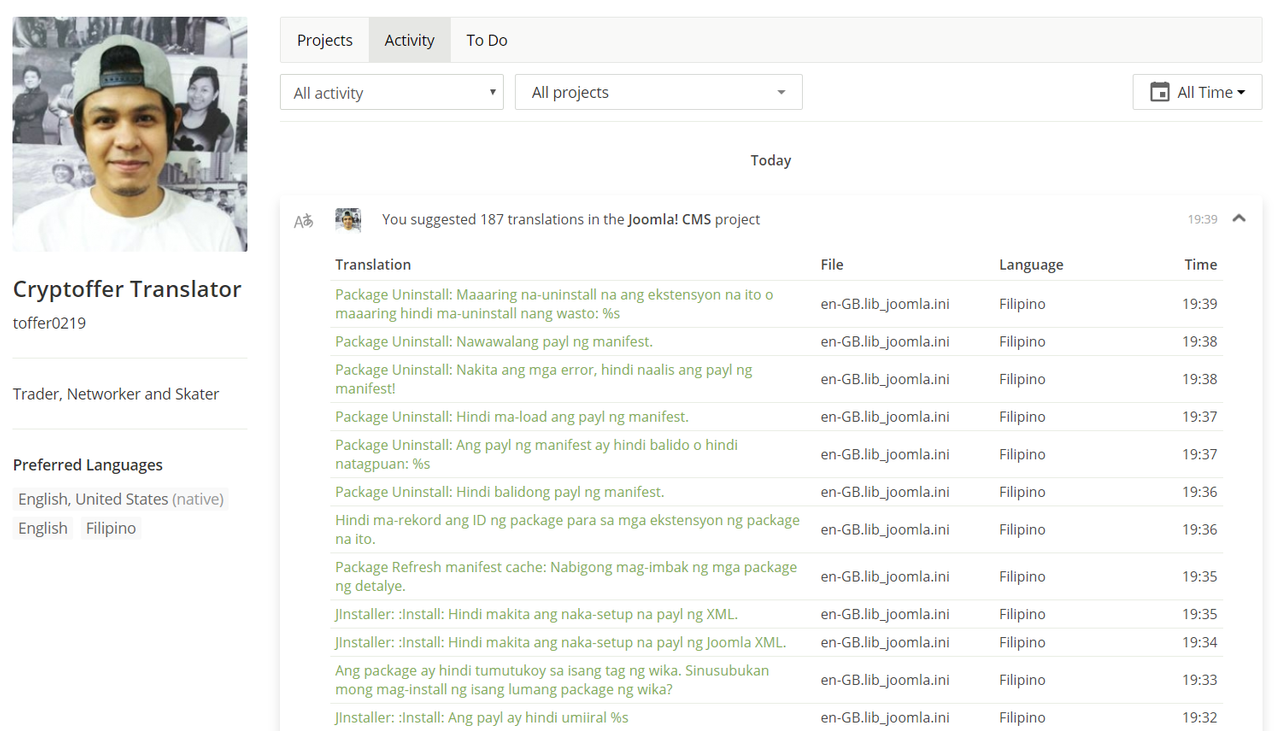 ---
Word Count
The total words that I translate in Filipino is 1,328 words with 60 deduction words, because there are words that can not be translated such as a link, codes and all the words don't have a translation such as a computer words or and blockchain words. So the final words that I translate in Filipino is 1,268 words in this season I translate the en-GB.lib_joomla.ini files . Thanks to LM @ruah for proofreading my contribution.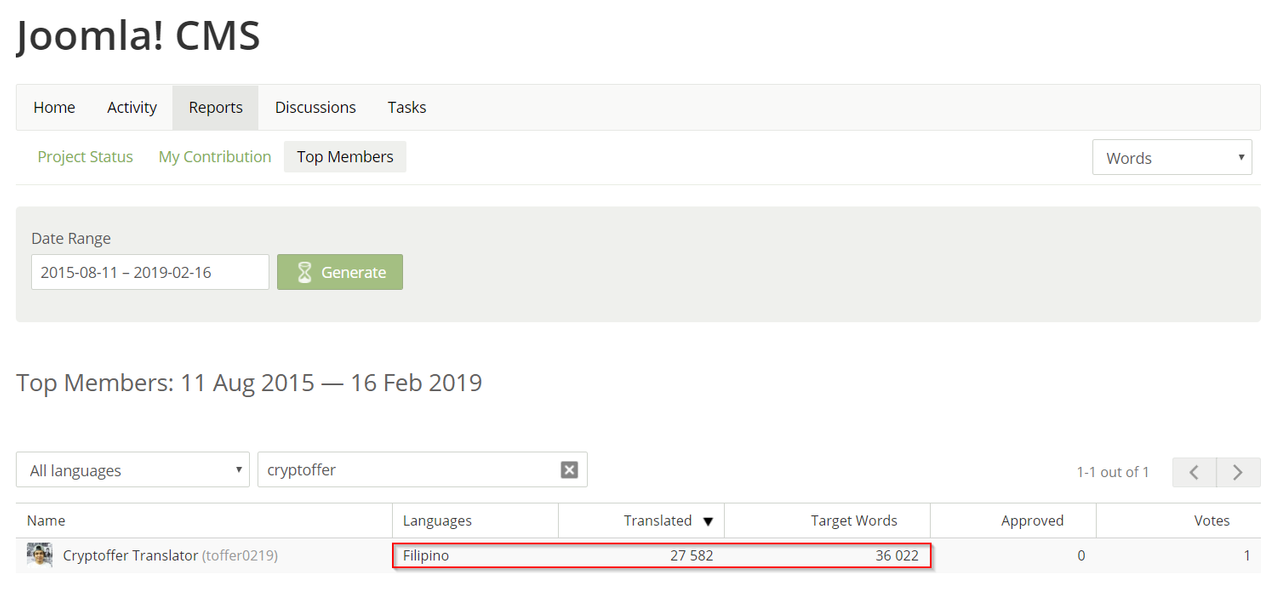 ---
- Previous Localization Reports
Proof of Authorship
---
---
Special thanks to @utopian-io and @davinci.witness for giving this an opportunity and thanks to my LM @ruah for proofreading and correcting our mistake. Thank you all have a nice day!