Steem - The Blockchain for Decentralised Applications & Games
Which blockchain-platform gives apps, games & businesses the power to attract hundreds of paying users within days after launch?
Steem
---
Drug Wars, a new blockchain based strategy game, launched their pre-release version officially yesterday. Because Steem at its core is a community-first platform, the launch was shared automatically by a diverse number of Steem users via Steemit.com, Partiko & other interfaces. Through this, the game instantly became a hit.
And the numbers you'll see below are worth more than a thousand words.
---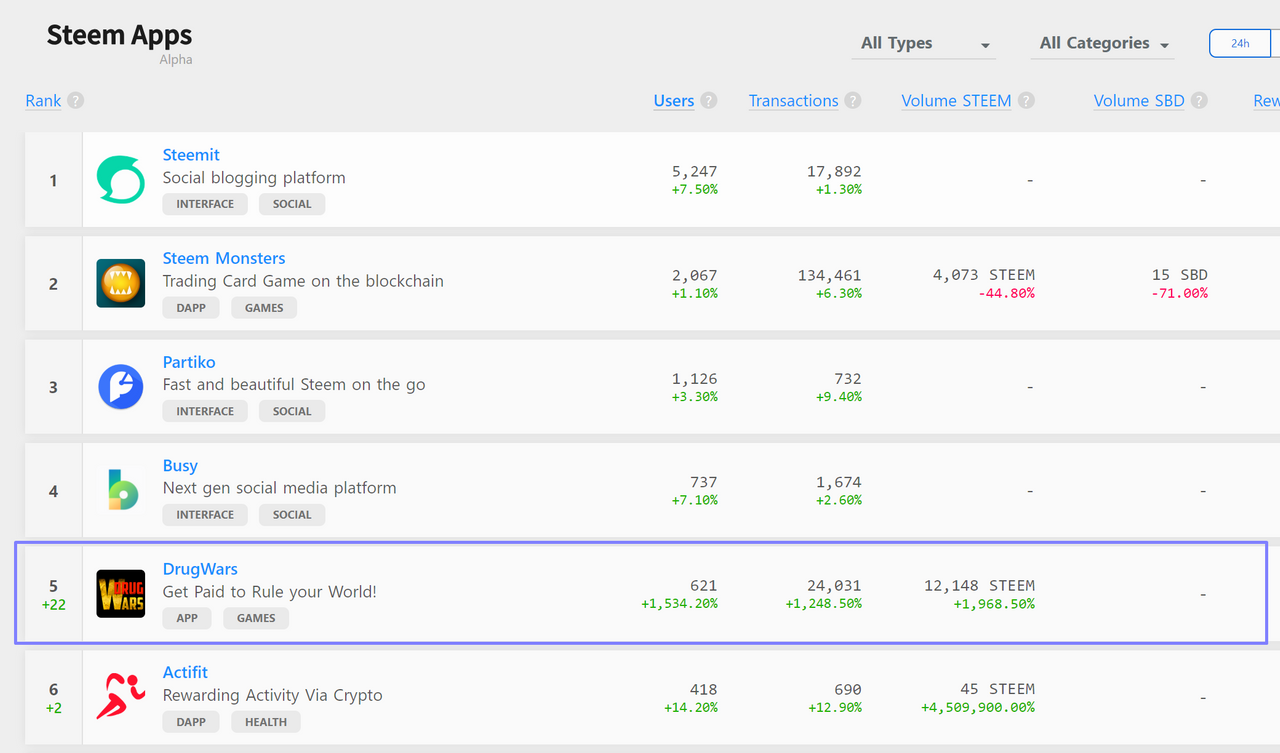 See these numbers live on Steem Apps
---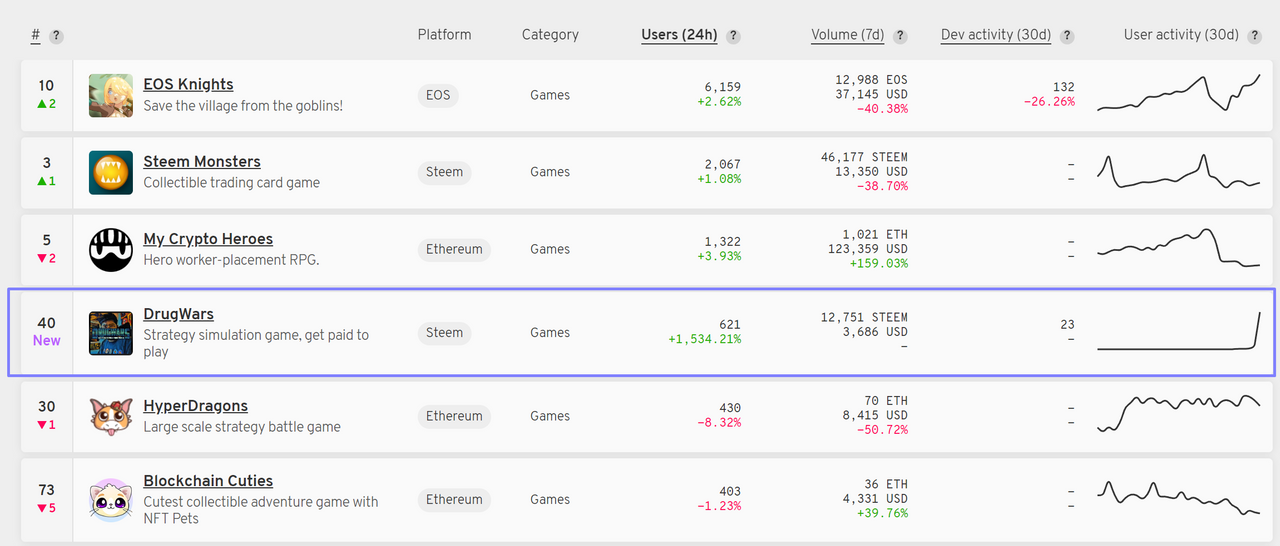 See these numbers live on State of the Dapps
---
621+ daily active players!
Keep in mind, that Drug Wars is a game which has been in development for less than a month by an indie-developer team. Imagine what a professional company from the gaming-industry is able to do.
If you've got friends who are game developers, entrepreneurs or interested in building a crypto/blockchain business - share this post with them!
The best time to build decentralised blockchain games & apps is now!