OLD BARN № 051
This lovely barn is easy to miss as one drives down Finley Road in southern Pickens County, SC. It sits at a distance of approximately 190 feet (58 m) off the road on a piece of property with many trees. In fact, it is completely obscured by trees on some aerial photos. It also has its shorter-end pointing towards the road rather than the wider front. I actually photographed it several years ago and then forgot exactly where it was, so I drove back through the area a couple of times since then, looking for it, with no success. But, I finally found it again by scrutinizing several aerial photos over the course of a few hours!
Yes, hours... no joke. I looked at various aerial photos over the course of several days, for perhaps 30-minutes-to-an-hour each time before giving up, only to return to the task a day or so later. Some people might think such obsession to detail is foolish and needless, for what difference does this barn's location actually matter in the grand scheme of the universe? But, that is how much I care about trying to be accurate, about trying to see a task through to completion, as my parents taught me. Of course, some of the barns' locations have eluded me as my memory has clouded over the years, but I do what I can.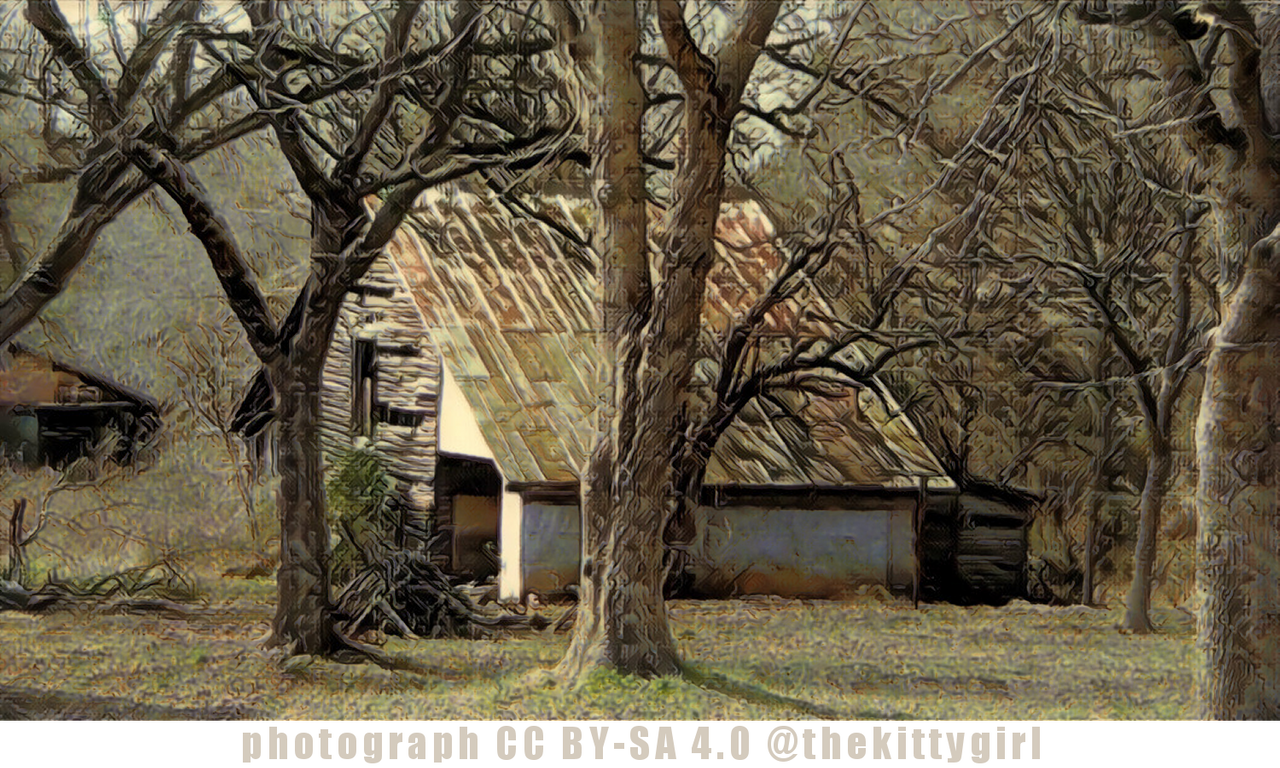 The mystery, to me, about this particular barn is the material which comprises the exterior walls. I do not see lines in the wall which might indicate the presence of wooden boards or concrete blocks, but it is unusual for barns to be constructed of stucco or other similar material. Yet, something different must have been used in the construction of this building. There are definitely boards across the front of this barn, but only a portion of that front facade, so it makes me wonder if all the walls are plaster, and were once covered by wood planking.
Tin-coated sheet metal roofs are a cheap and easy way to cover the roof instead of using shingles. I think the rusting of the metal over the years adds to the charm and appearance of the barns so covered.
This is a rather rural county, all-in-all, with a lot of trees, pastures, fields, undeveloped areas and many animals (both domesticated and wild) all over the place. Below is a screenshot from BING Maps showing the rural area in the vicinity of the past few barns I have posted.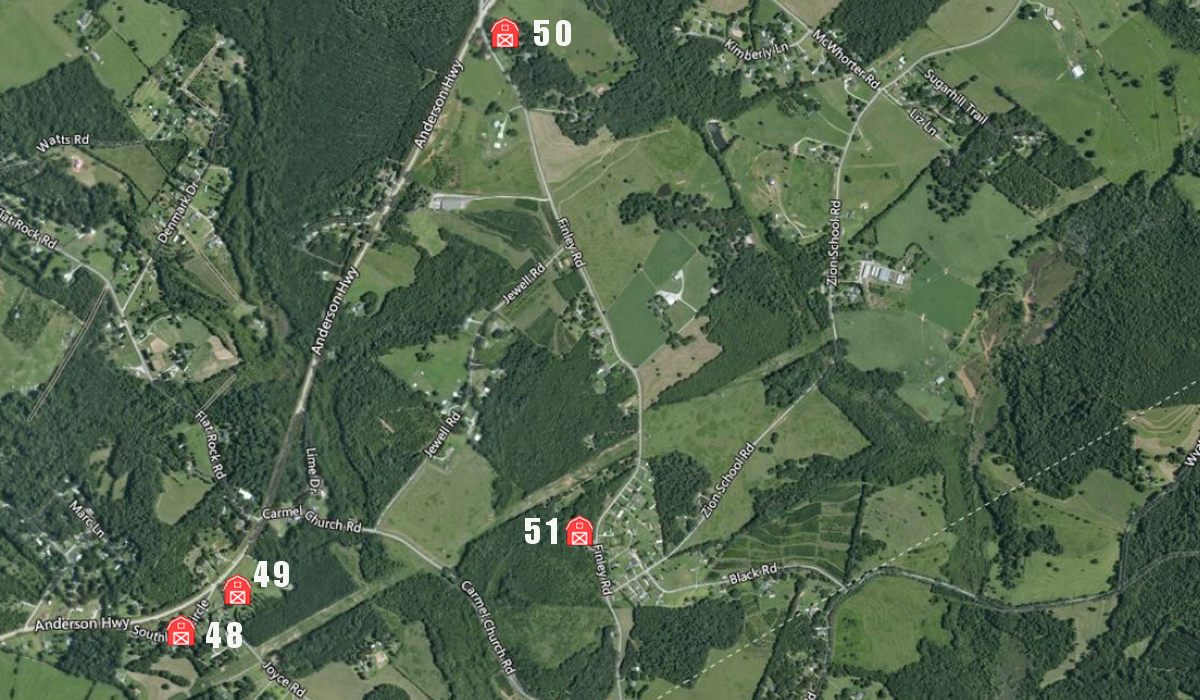 screenshot from BING Maps
Other barns are right around the corner in this area, so stay tuned!

 😊

!steemitworldmap 34.754986 lat -82.631295 long Pickens County, SC D3SCR




17-Nov-2019