Advent Drawing Challenge 2019: December 2 Building A Snowman
Hello my Steemit friends,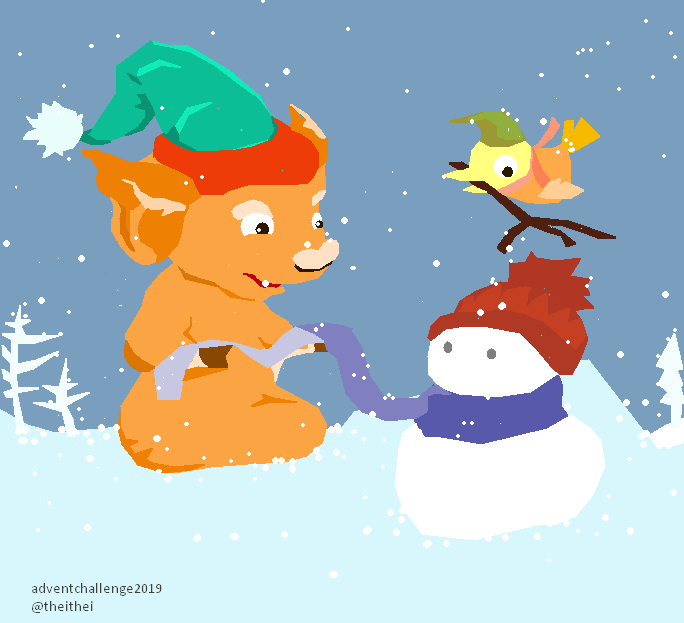 Here is a drawing I made for December 02 2019 using the drawing prompt : building a snowman. The little piglet is cold and lonely so he thought of inviting over a company which is the little yellow birdie. Both felt bored and chilly so they thought of building a snowman to keep them busy and entertained. Not very long the snowman took shape and both characters felt good and happy with what they had accomplished. Oh by the way, the little birdie is a new character that I designed today. Perfect to keep the piglet company. It was easy making the bird as she is too little. Hope you like my art today. This could become a greeting card come to think of it. I already saw some entries about this advent challenge 2019 and I am wowed by how talented you all are. Hope to see more participation from the creative community.
It is the start of December, time for a new drawing challenge to keep us busy and creative until Christmas day. Let us start this advent drawing challenge 2019 by creating some nice drawings using the prompts that I listed here: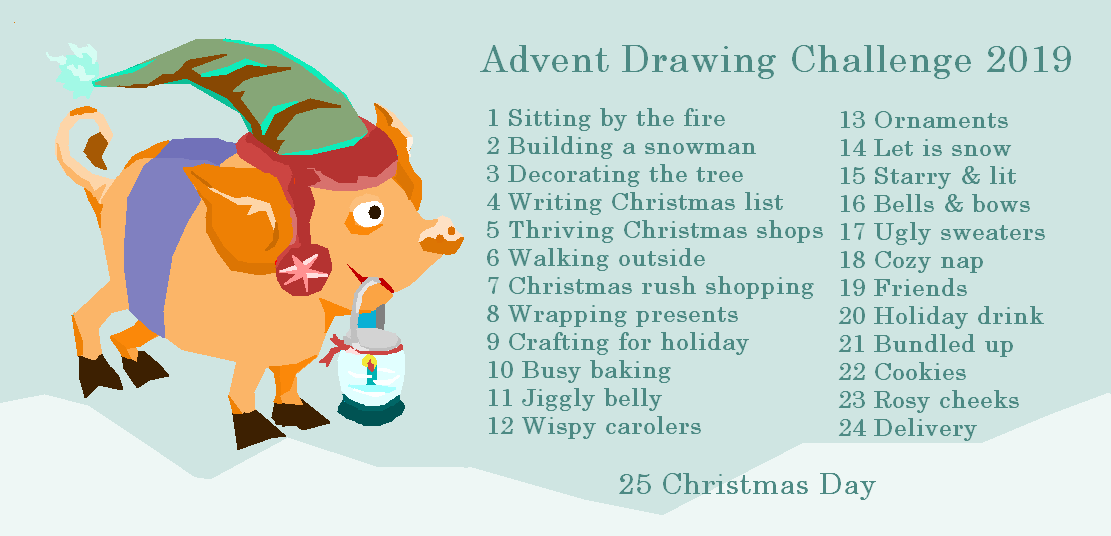 The Rules:
Create an art each day following the prompts provided.
Use any medium you prefer
Use the hashtag adventchallenge2019
You may create characters to better depict your ideas just like how I created this cute piglet.
That is how simple this challenge is. By the end of the 25 day challenge you have completed a nice portfolio for yourself. So, better create something that you could be proud of.
Happy creating and good luck on your next drawing. I really can not wait to see what you come up with my steemit friends. Keep steeming on and more power to you and to your loved ones.
@theithei