WHY DON'T WE ACT LIKE ORDINARY PEOPLE?
It's life, and the most important thing is how we live it!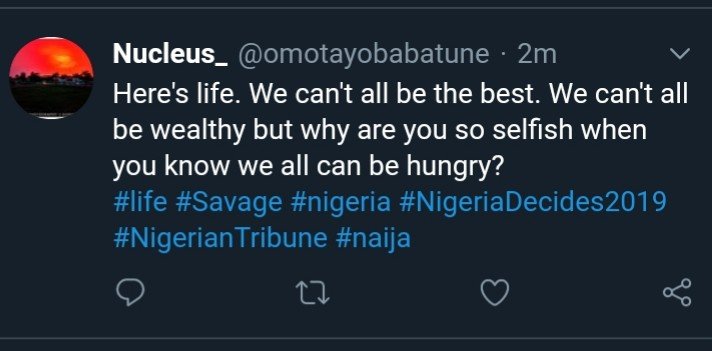 What was I thinking when I wrote this? That was my tweet earlier today. I was just home doing less or nothing when I began to ask myself - why do we have some poor and some rich? Why do we have some as best and some good, and some fair, and some bad?
But I answered myself. Life is never meant to observe equality, why? If the world was actually meant for us all to observe equality, then we ought to come to life the same day and at the same minute, we ought to leave the earth!
It's quite vivid and not debatable that we can't observe equality on earth but what about equity? How could a man own about $1 billion dollars and look to death his neighbor who has no food to heat? This question made me ask myself is there's any difference between selfishness and wickedness.
Maybe I should take a chill pill, I'm getting angry already. 😐
---
Nucleus Reports.