Cake is LOVE!!! Editing These Pictures Made Me Crave... AGAIN! (ULOG Day 143)


Hello beautiful people! :)
I am still kind off sleepy. My cousins came of yesterday, but I had to work until midnight... so we had to bond past midnight. lol
They decided to head out early today at around 5AM, so instead of sleeping for a bit and get myself a headache, I decided to stay up all night with my other cousin, who by the way, is a new Steemian now. :)

She hasn't posted her introductory post yet, but when she does, please help me welcome her. :) I'll introduce her to you guys once she has made her first post. :)

So yeah, going back, I slept at around six in the morning and woke up at around half past ten. Yay!

Upon waking up, I logged in to Discord and talked to some citizens in Neoxian City while editing some pictures for my blog today. And these pictures are what I'm sharing with you in this post.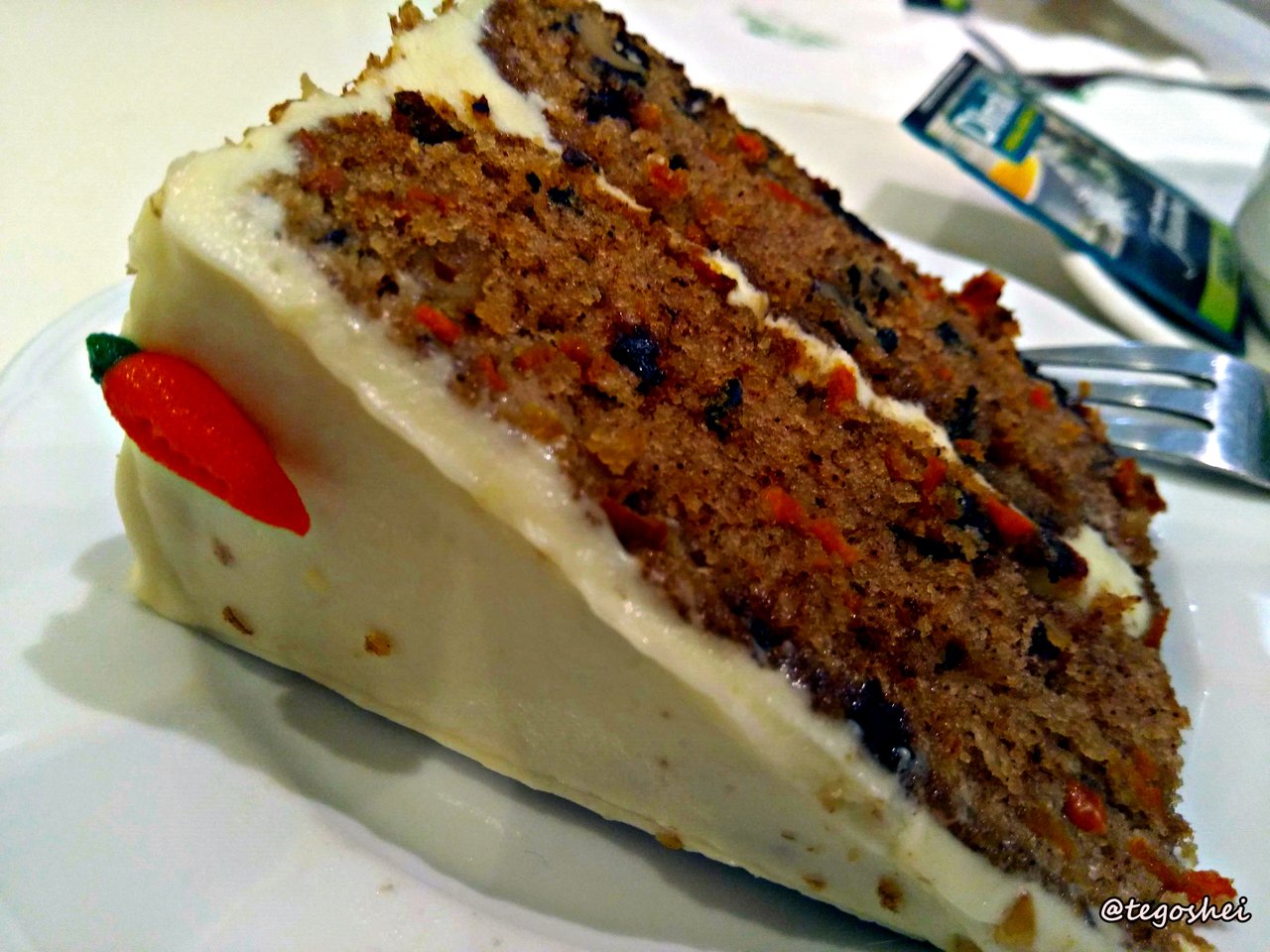 My lovely carrot cake.. <3 This is my ultimate favorite from Leona's. It's so delicious and the small bits of raw carrots and walnuts are a perfect combination. This cake isn't very sweet, but I love the texture and it full flavor.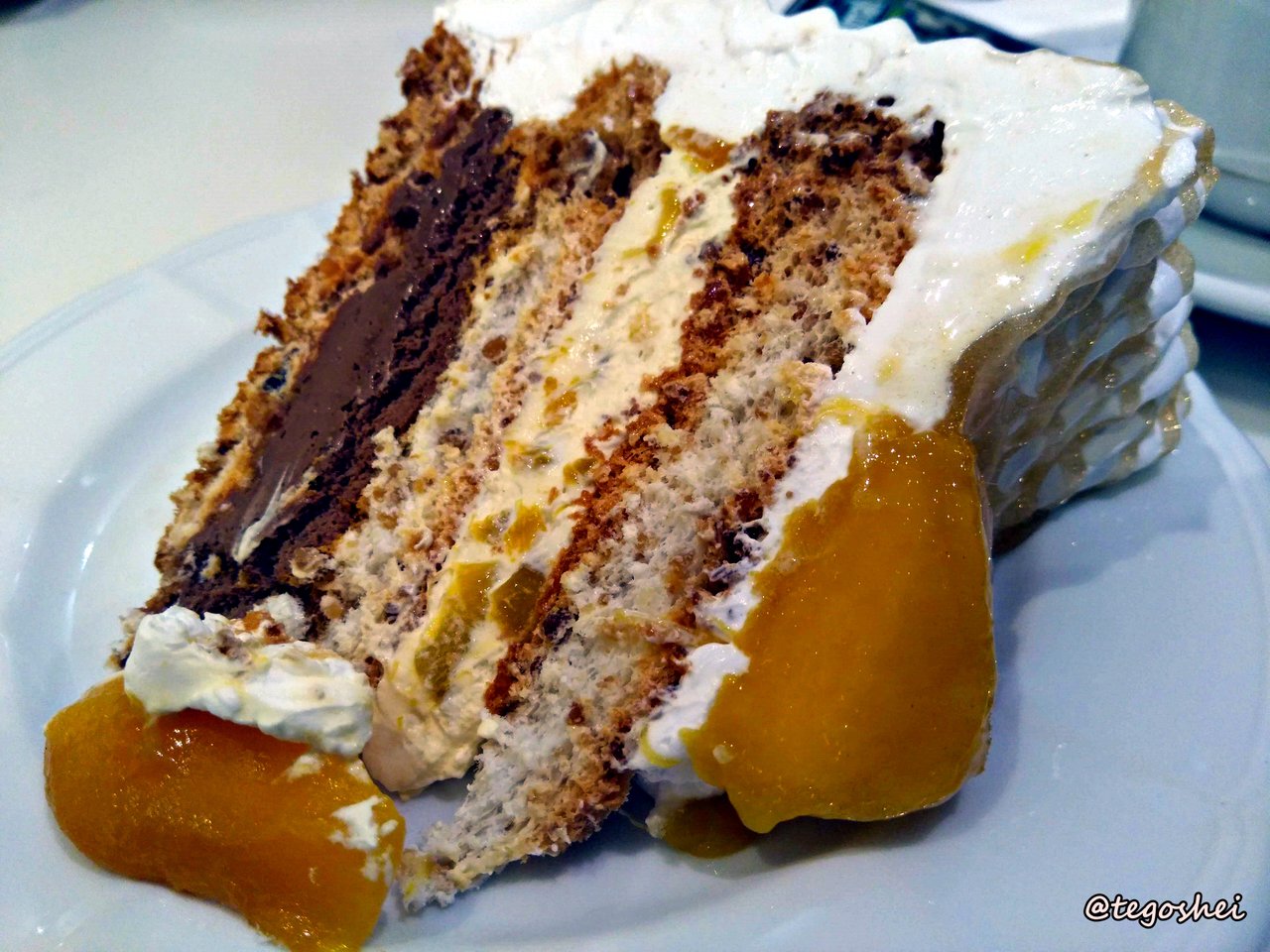 My mama loves mango sans rival cake. The sweetness and a bit of sourness of the mango blends well with the sans rival. Sans rival is a Filipino dessert which is composed of layers of meringue, buttercream and crushed cashew. The meringue in this cake has a dark chocolatey feel to it.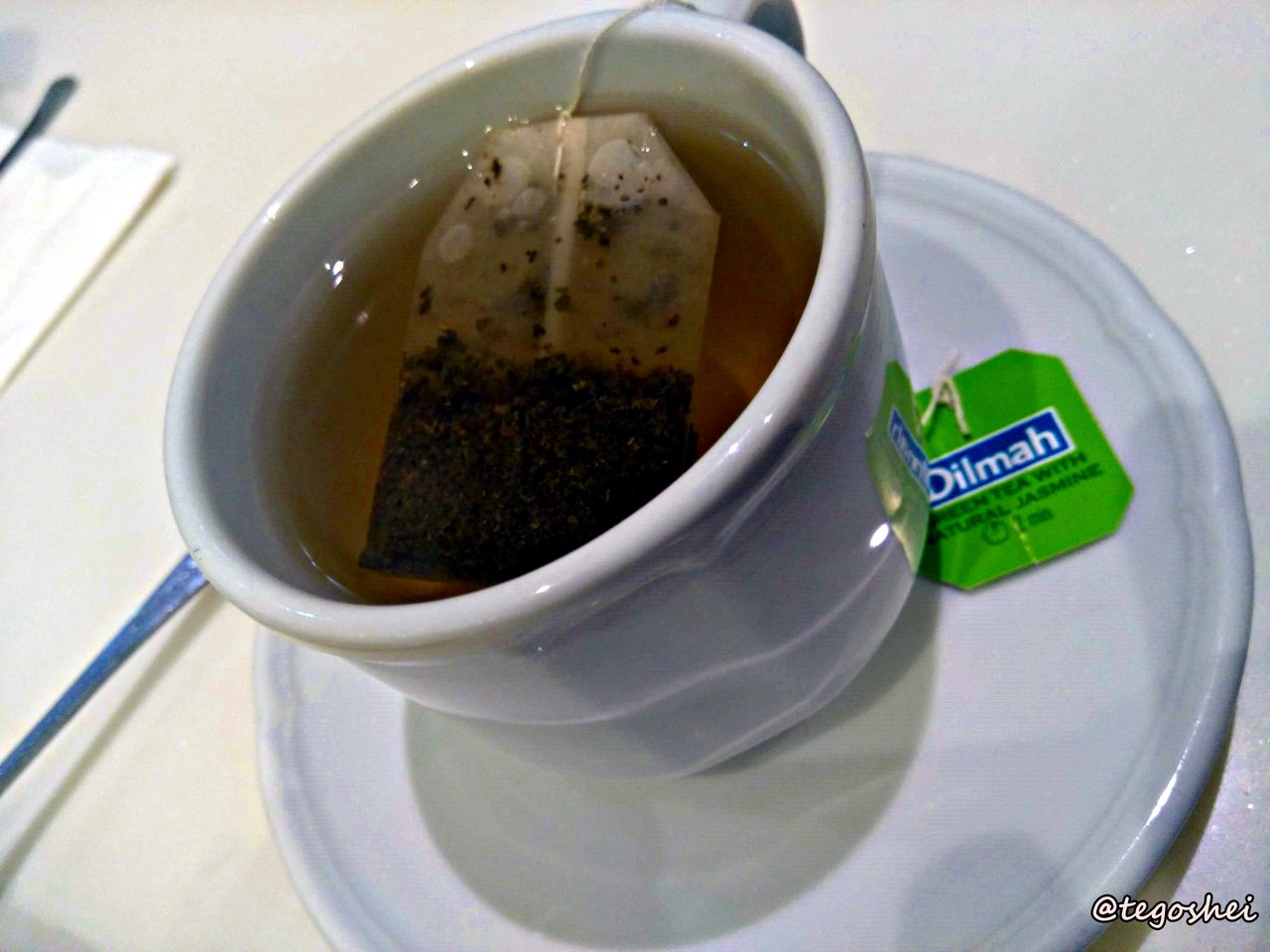 Definitely not a tea person, but I love drinking it when I'm eating cake. :) This is green tea with Jasmine and its soothing slight bitterness enhances the flavor of the cake. I haven't seen this tea in the supermarket, but would love to buy them when they're available. <3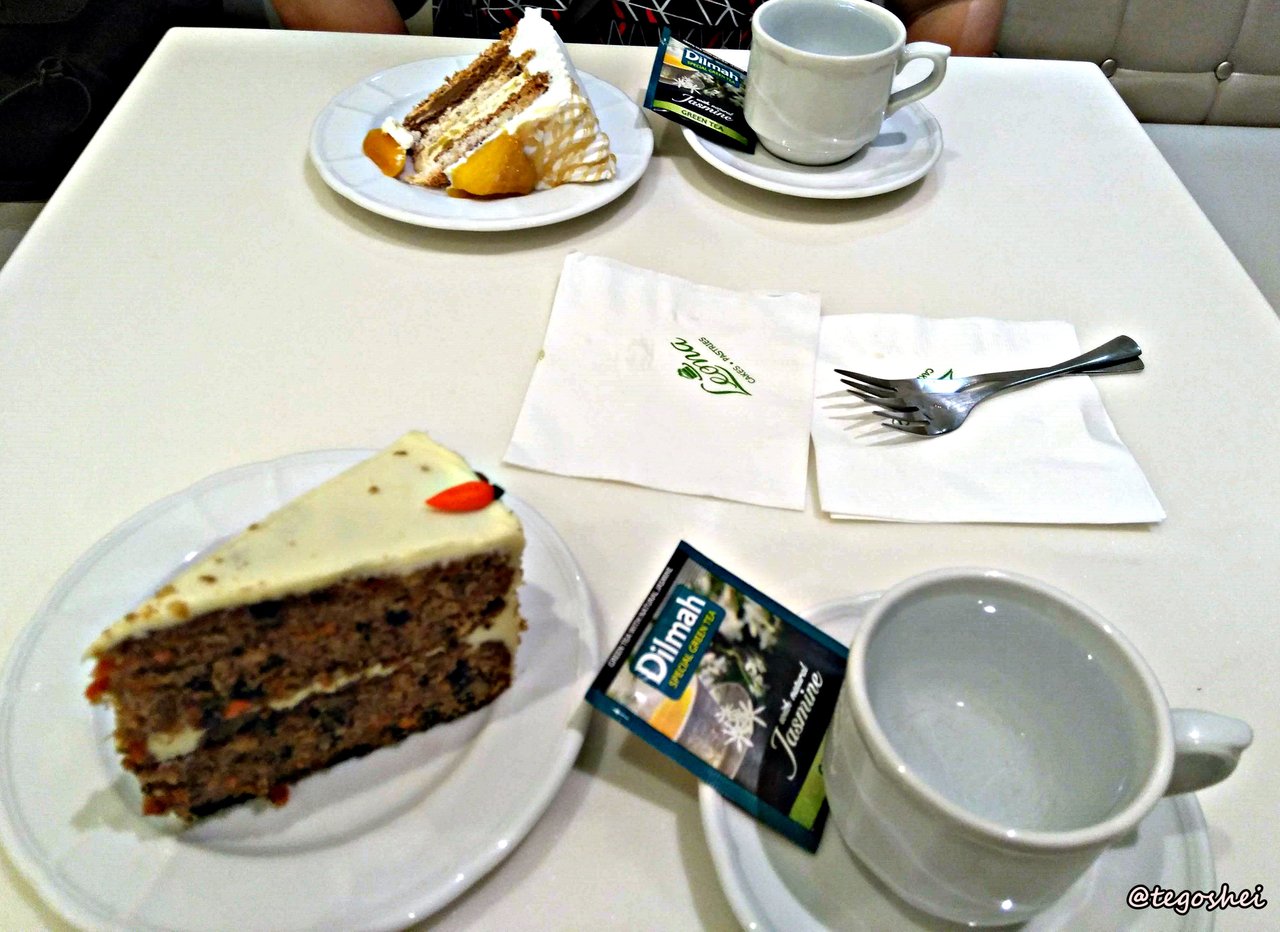 This is definitely my and my mama's favorite place to go to when we're craving for something sweet. The place is also calm and relaxing. <3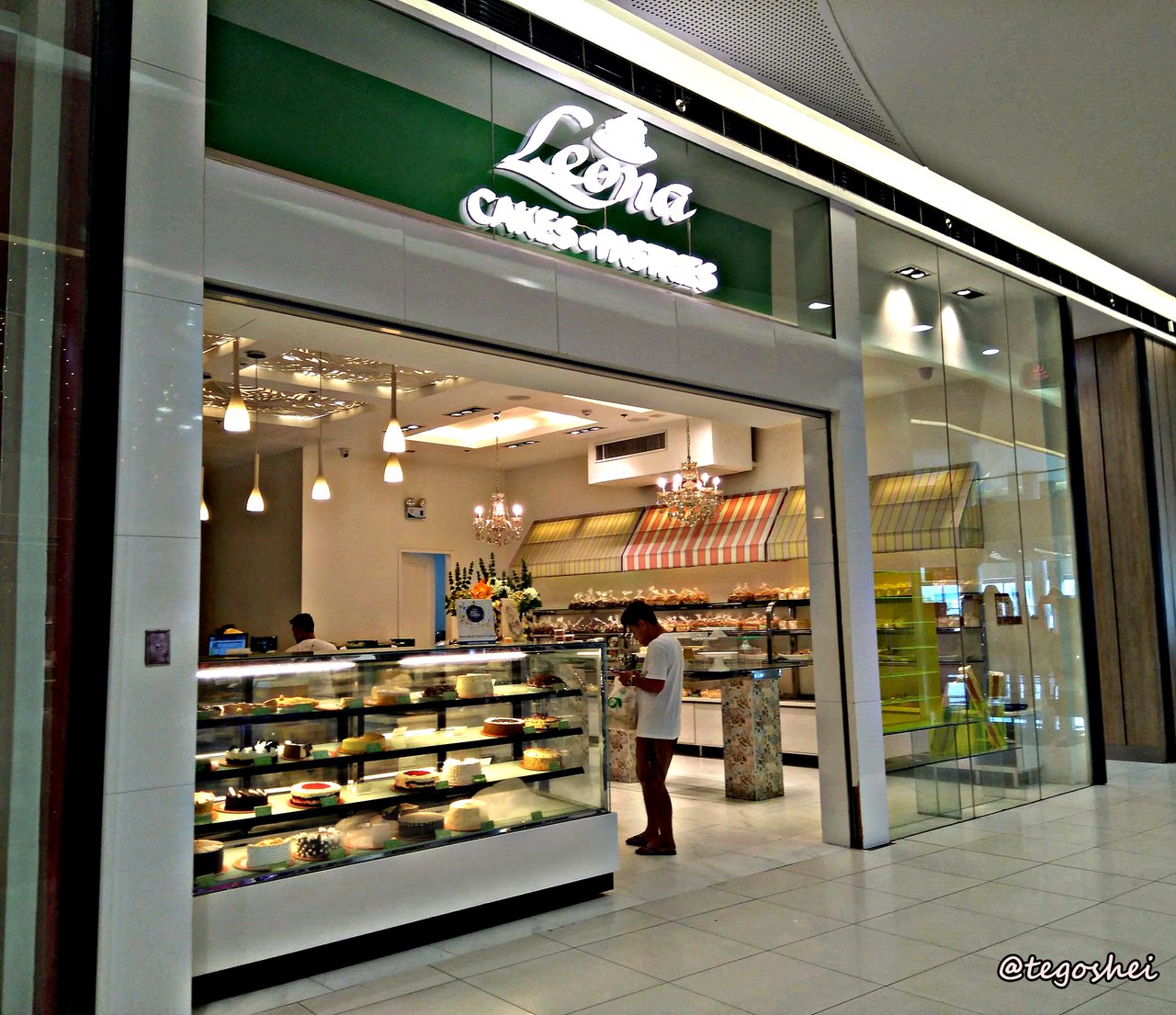 These pictures were taken the same time when I and mama went to watch One Piece, so it's been almost a week. And when I edited these pictures earlier, I got myself craving for them again. huhu Anyway, I'll try to control myself... haha Hopefully, we can go to SM Seaside again, but most probably, it would be in a few weeks. sigh


Thanks a lot for checking this post out. See you again! (^_^)/
---
Posted via Marlians.com