"Hello Human" // ep3 // it's a midweek meerkat day today, let's see what's out there on dtube eh?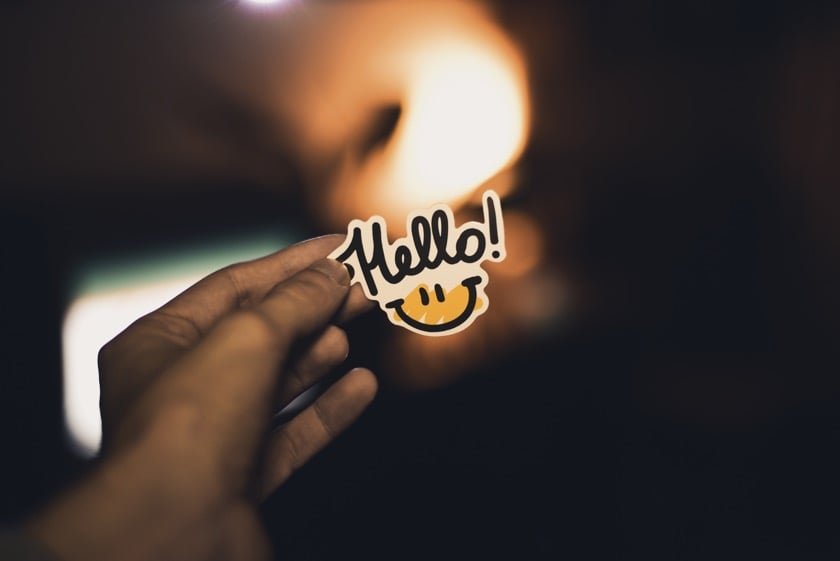 Hey there, I've got a twenty minute gap between my next task and before I have a meditation reset and get back into the evening session, probably gonna be a long afternoon and evening in the process — these are the following @dtube video's I engaged with today, anything to help people not have 0 interactions and some level of engagement to keep them posting eh?
I had a great chat briefly this morning with @bobaphet and that should be coming out next week, probably gonna be a two parter. I'm not sure what we even talked about but we seemed to have a lot of things to riff about and the hour went super quick! — look out for that!
Photo by Vladislav Klapin on Unsplash
---
@elsiekjay put up a video about about review.hunt.town and started with everyone can be an 'influencer' and 'the future of social media' and while I kinda agree with some of those points I think there is levels to that and you only have to see the reviewers on youtube to see there is a format and quality standard that people are always trying to compete on — I left a comment because you know I've got love for review hunt! :)
I had to add @bobaphet to the list today (weird how that works when you've interacted with them recently) — today in this video he get's in all things love — I freaking 'love' the fact that he said everything is an illusion I freaking love that statement. I'm gonna keep that in my mind today! — left a comment.
@joythewanderer was responding to the question about business or leisure about the next steemfest — I left a comment about how life changing a steemfest can be because it only had two interactions on the post, which I found weird. How come people don't engage more on dtube videos, let's change that eh?
I had to drop a comment on the old-guy-photos post again today on dtube because he was talking about upvoting comments and how it's not 'worth' anymore — I'm not really following really with all the changes with hf21/22 but I guess it effects your voting power. I'm still gonna be posting and engaging on peoples posts on dtube! — let's get more comments going. I still envy the quality of his camera! Something to work towards!
@taskmaster4450 made another video on dtube, I have a feeling he was in law enforcement at one point. I wonder if the 4450 was his car number? :) — I always love his videos and posts, he's always looking at both the macro and the micro and it's great to reflect like he does — I love the remain 'calm' angle. That's kinda perfect to where you need to adapt now — I left a reply because it had only 2 comments on the dtube page.
I don't normally watch @freedompoint videos but I noticed that it did not have any comments on it so I gave it a watch. The title was kinda misleading but also at the same time maybe I would not have clicked, interesting that right? — he ended up talking about those impossible burgers — I've yet to try one, I'm into that! — get to 5:00 in, really thought provoking if you want to make the switch.
@adetorrent posted about 'news filters' today — I liked the way he switched up the feeling of the topic with music in the background. I like the way he framed our access to information these days. I left him a message even thou he regularly get's great comments on his videos, give it a watch, well worth your time.
madushanka I left him a comment because his music was distraction and it seemed weird for the subject matter, maybe if it was quieter I would have watched the video more, I think music at 1/2% volume works better, I feel terrible leaving a similar 'bad' comment on his video like I did the other day but hopefully it will help him — also we need a 2x function on the dtube player — left him some advice as a video so he understand what I mean about 'smacking' of lips! :) I hope it helps improve his videos.
Looks like hafizullah is on some kind of break at the moment. Left hime a comment on his vlog today. I'd love to leave next to a big body of water in some kind of island (ideally on stilts!) — left him that comment.
@priyanarc started talking about sustainability today which was kinda interesting to get that conversation started. I think it's gonna be going for a long long time in terms of being able to sustain this platform. I'd love to see witness servers for instance to be 1-click — I'd happy run a server if we could — I think it was a good star to get the conversation going, I left a comment.
alokkumar121 I left a comment because it was an interesting topic that I wish we could expand more about what people see as quality content. If people think constant output equals quality content, if you knew that one piece of content per week that was well research and earned 10x more would be worth not posting each day. I left a message!
alphasteem weirdly posted about the impossible whopper when freedom point was talking about it today as well, that stuff is really getting out there. Personally I'm really looking forward to trying out the impossible burger when I'm in America next!
That's me for today! :)
Sorry it took a while to get this post out today but we got there in the end, I've just got a bunch of other things I'm working on in the day time so these are probably gonna be at the end of the day instead now. 'Hello human' is a way for me to engagement and add a comment to videos that I choose that have little or zero comments on in dtube. I want to engage with you there as we move into the official product and away from the testate.
__humble x



pinterest epic wins pinboard → brand advocate for nokia, 1000heads, verisign → won vloggie for node666 (san fran 2006) → television for time team history hunters 1999 → sold me.dm to evan williams in april 2011 → went to phil campbell, alabama to help raise money after tornado (was on sky news, bbc news)→ CNN for sxsw 2013 about austin sxsw → video chat with robert scoble → music video can you spot me?