Cycling in the Park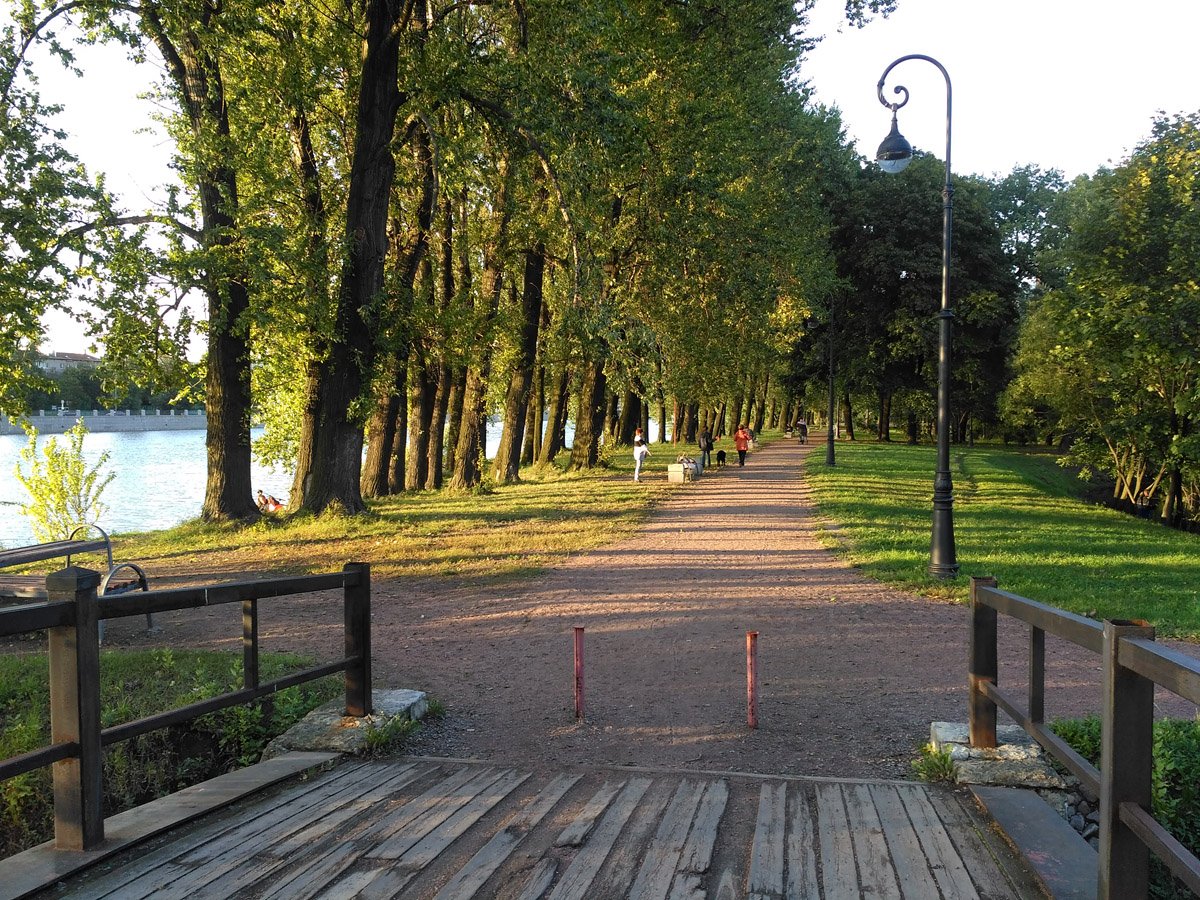 These photos, as well as photos from the previous post, are dear to me with their usualness, ordinaryness. This is about a familiar life, the moments of which I really love. It's a story how nice it is to ride a bike to the nearest park in the evening. The distance to the park is about three kilometers, the same distance back, and the same amount in the park. It's less than 10 kilometers, you can't get tired, you can enjoy the traffic, the wind in your face, the sunset over the smooth surface of the river.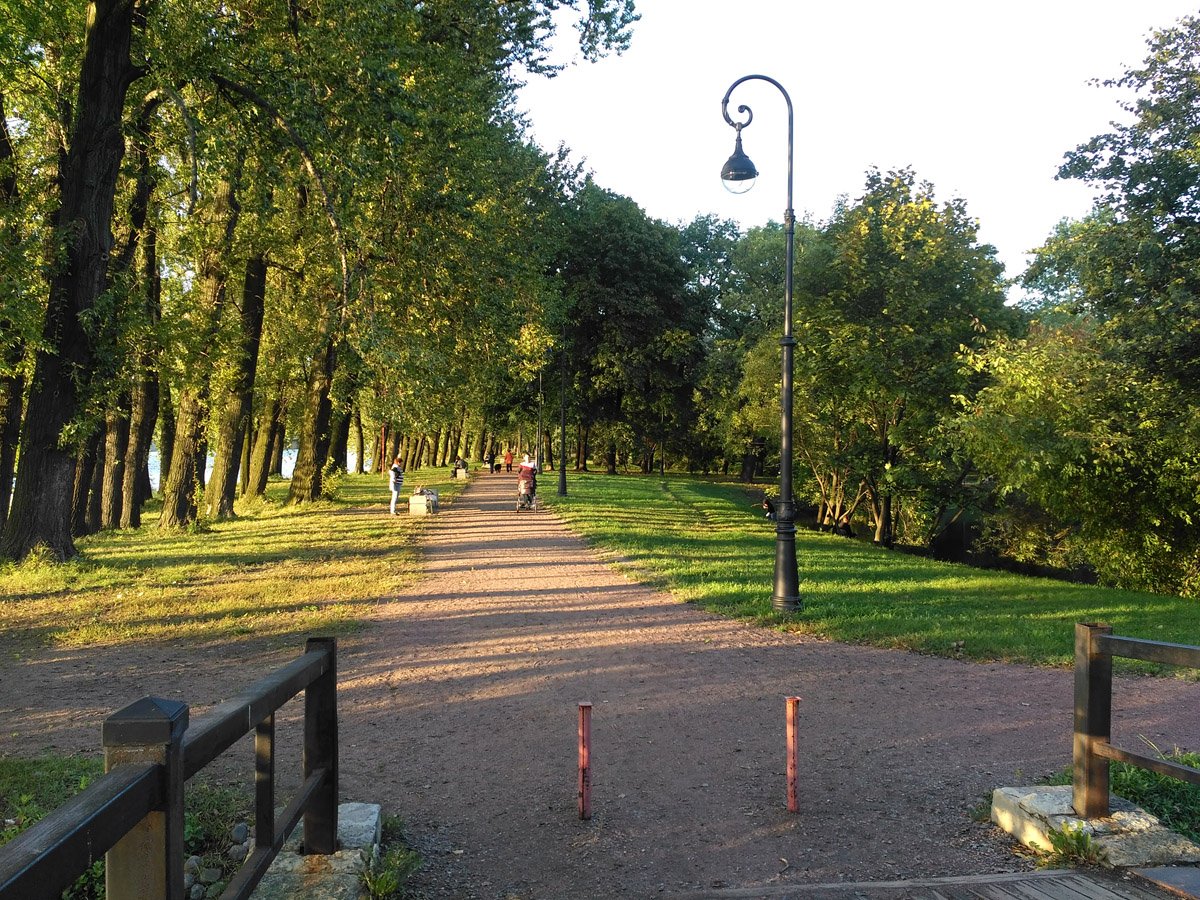 This park was laid out in an area prone to flooding. Ponds and canals were dug to drain the land. Therefore, the park consists of several islands. On the left behind the trees you can see the Ekateringofka river, on the right there is a pond, under my feet there is a bridge over the canal.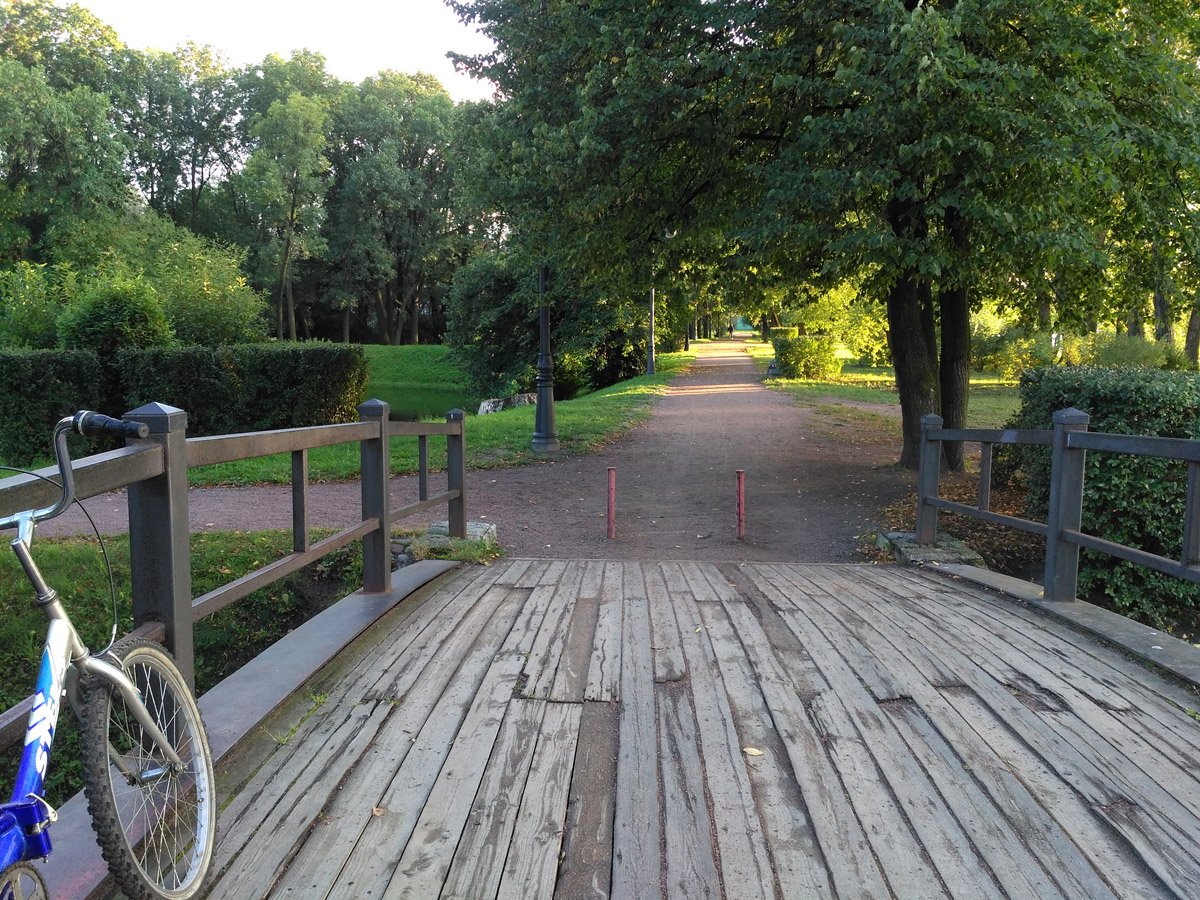 There is a football field on a far island. Around this football field the canals formed a complex pattern of water arteries, along the canals trees are planted. It turned out that this football field is as if hidden, it is difficult to find it if you do not know the correct way in advance. Children's football teams are training here.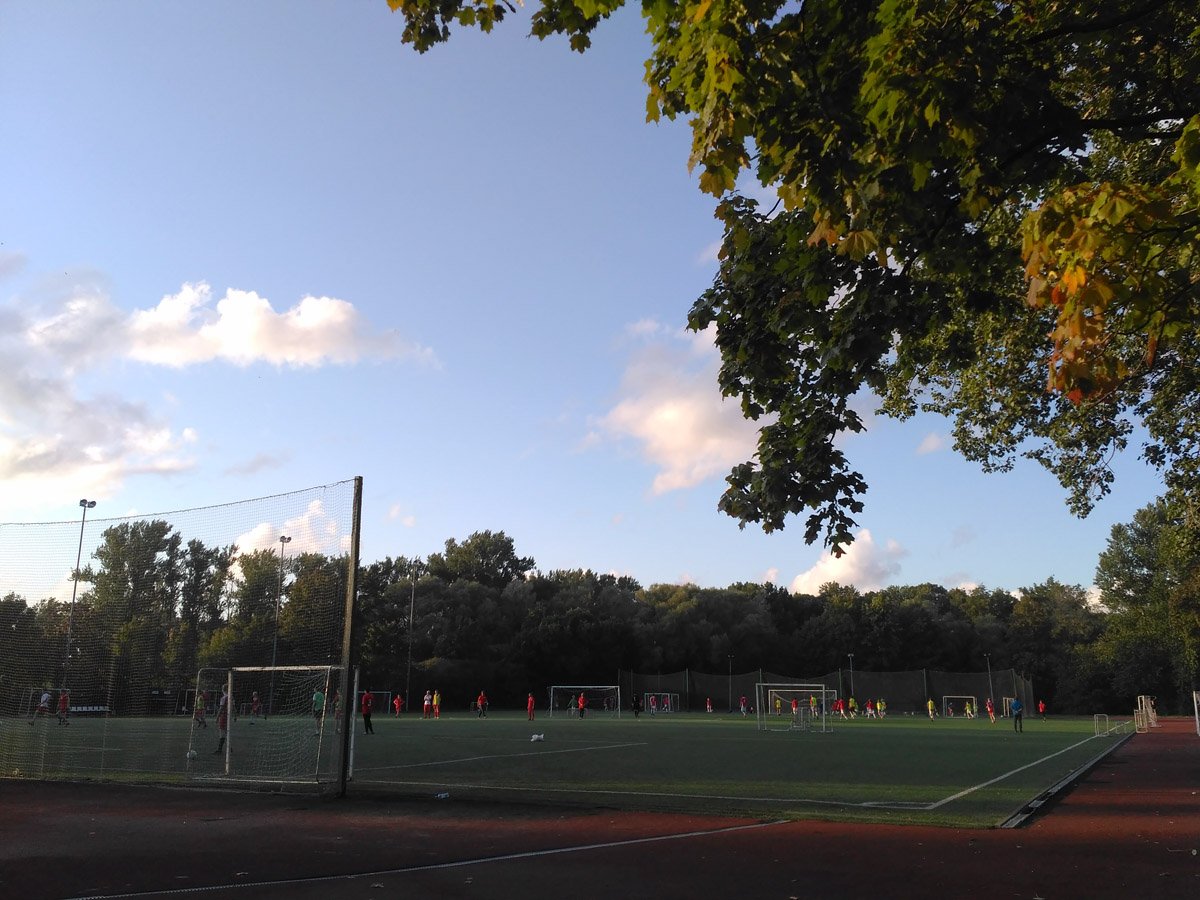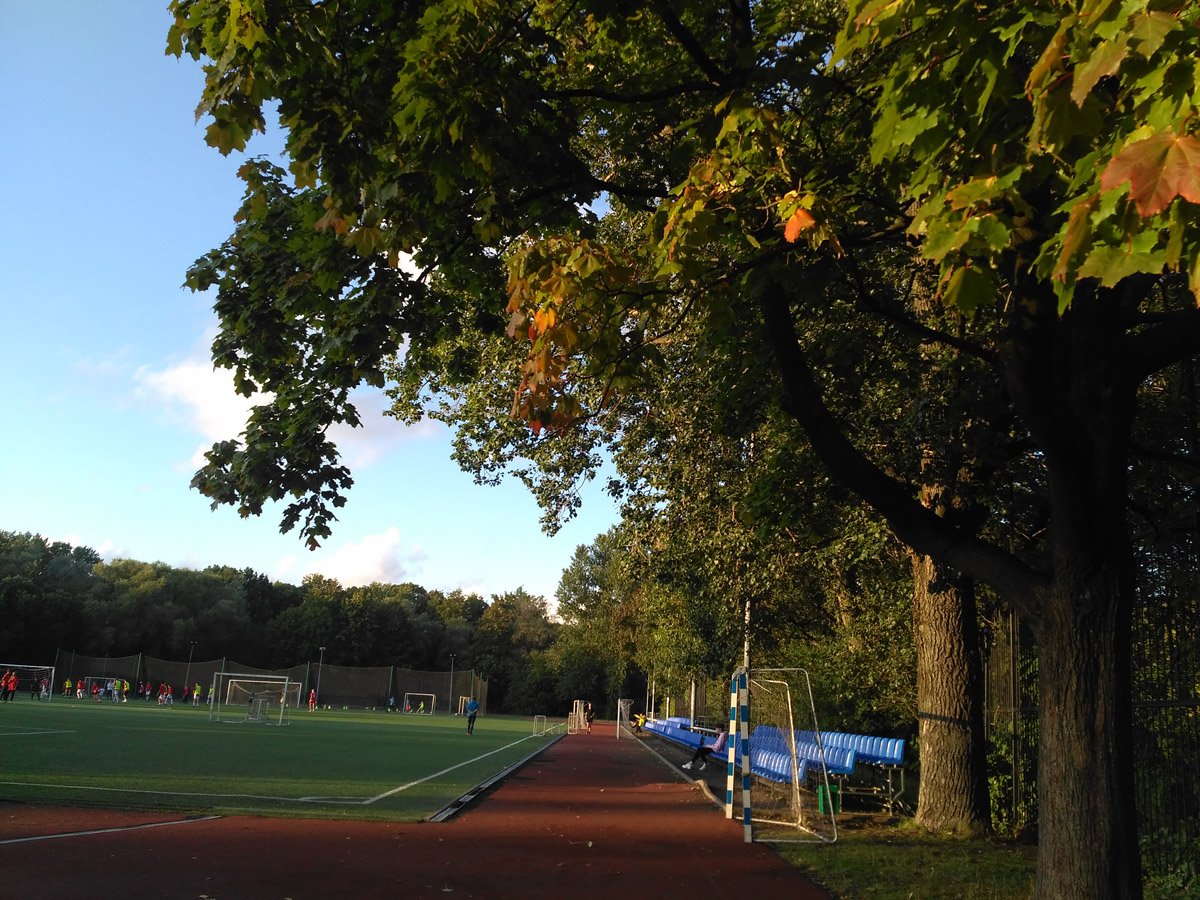 | * | * |
| --- | --- |
| Smartphone | Xiaomi Redmi 3 |
| Location | Saint Petersburg, Russia |