Winners Announcement For 17th April 2019 - Super 8 Ball Club - The Multiplayer Pool Game - Powered by STEEM Blockchain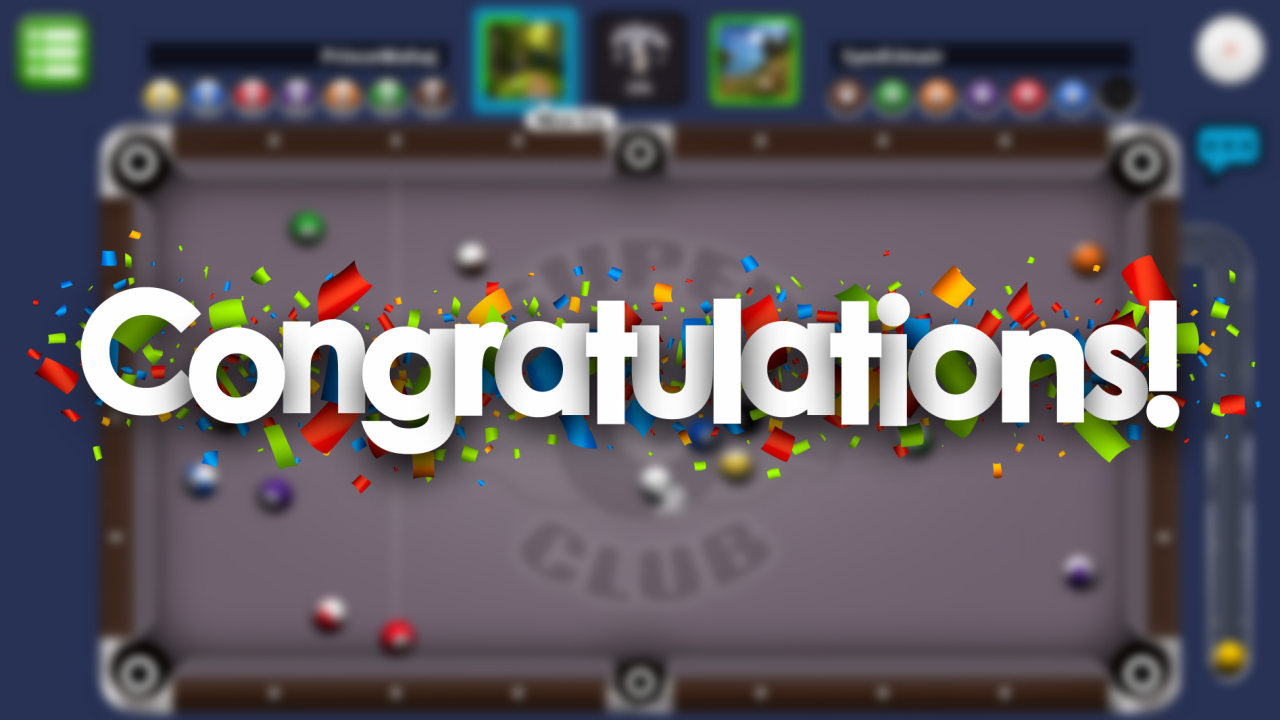 Congratulations! We've just finished the manual verification of the gaming activity of those who requested for shares conversion into SBD/STEEM through Super8BallClub game.
We use the following formula to calculate your rewards percentage from our total reward pool:
Your requested shares / Total number of shares requested by all players * 100 = Your rewards percentage
Important Note:
Recently we released the new version of Super 8 Ball Club. In that version, we made some important changes such as shares payout value and tables unlocking feature. Due to these changes, new players will be earning less number of shares (but the value of these shares will remain the same). Some players were holding the shares earned in previous version.
In order to make sure that these players' holdings do not affect the new version's payout, we are automatically converting their shares to STEEM of those who had 200 or more shares in their account. To make sure that all of them get a fair amount of STEEM for their earned shares, we will be giving a fix 0.20 STEEM to everyone as a payout for their shares.
This winners announcement also includes the members who requested for shares conversion in the last 24 hours.
The following players are eligible for rewards:
Their payouts are being processed.
Want to see your fellow steemians in action? Come join the club today. Download Super8BallClub from Play Store. Win the matches to earn STEEM/SBD and lose nothing when otherwise. Powered by STEEM Blockchain. For more information, please read our announcement.