I have around 1.1 million sports power!
So hello guys so it is really a great achievement for me as i have put a lots of efforts and money to get to the over 1 million mark which was really full of ups and downs.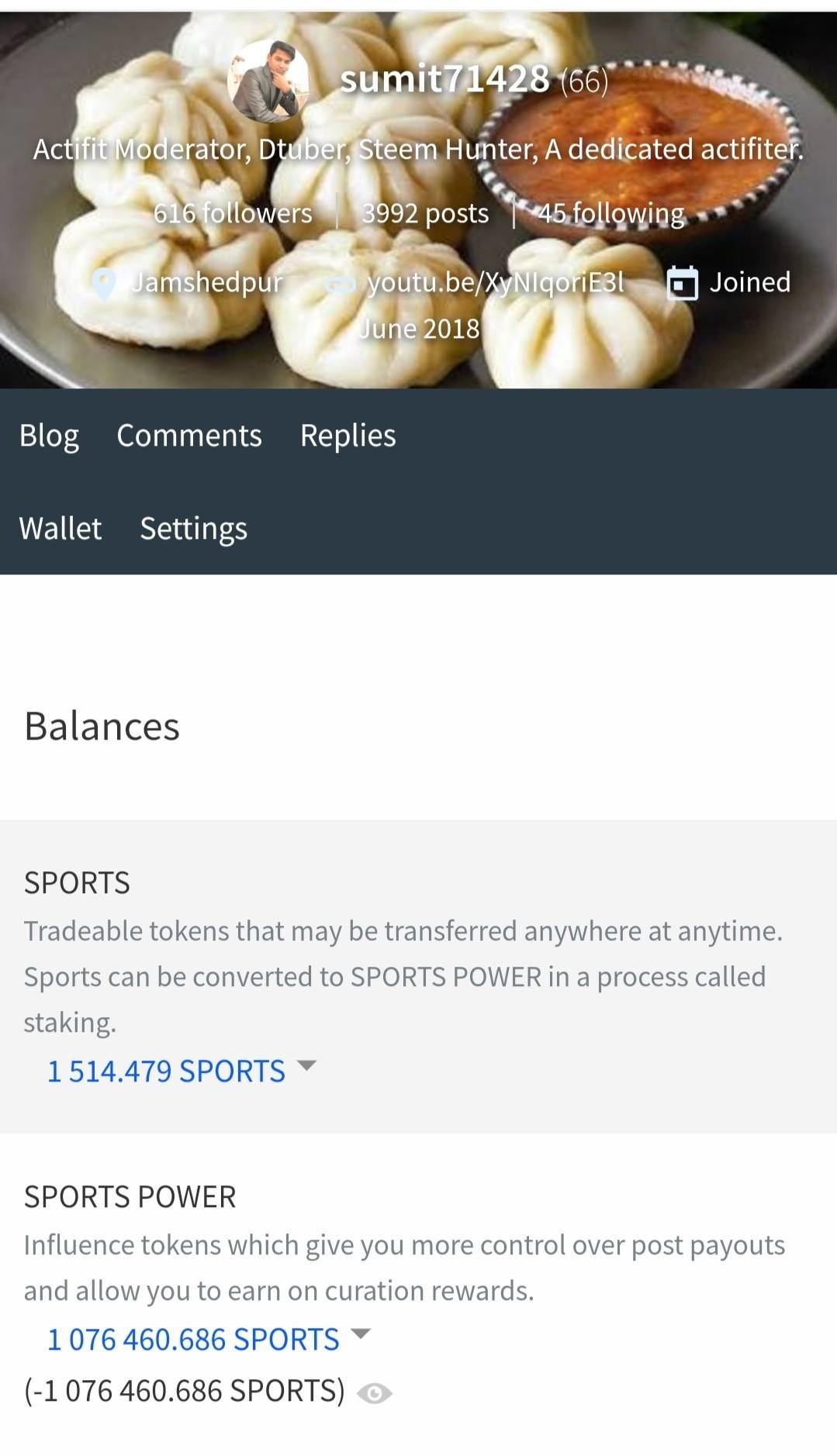 So i still remember i started investing when the price of one sports was around 0.0015 and till the the price has dipped a lot and as i am not that big investor so seeing your investment fall for over 1/3rd is really a worst nightmare but still i believe in the project and I bought more at a lower price to average out my price.
So the ups and downs were very much but still i believe in going forward.
So now my next goal is to reach the 1.5 million power mark which ill try my best to reach it by 10th of January i know it will a tough task but yes i am ready to put in my hard work to achieve that.
So i will not be powering up everything i earn it will be a mixture of hodl, sell and staking and that's how i am looking forward to grow.