Vacation trips to tourist attractions in Central Aceh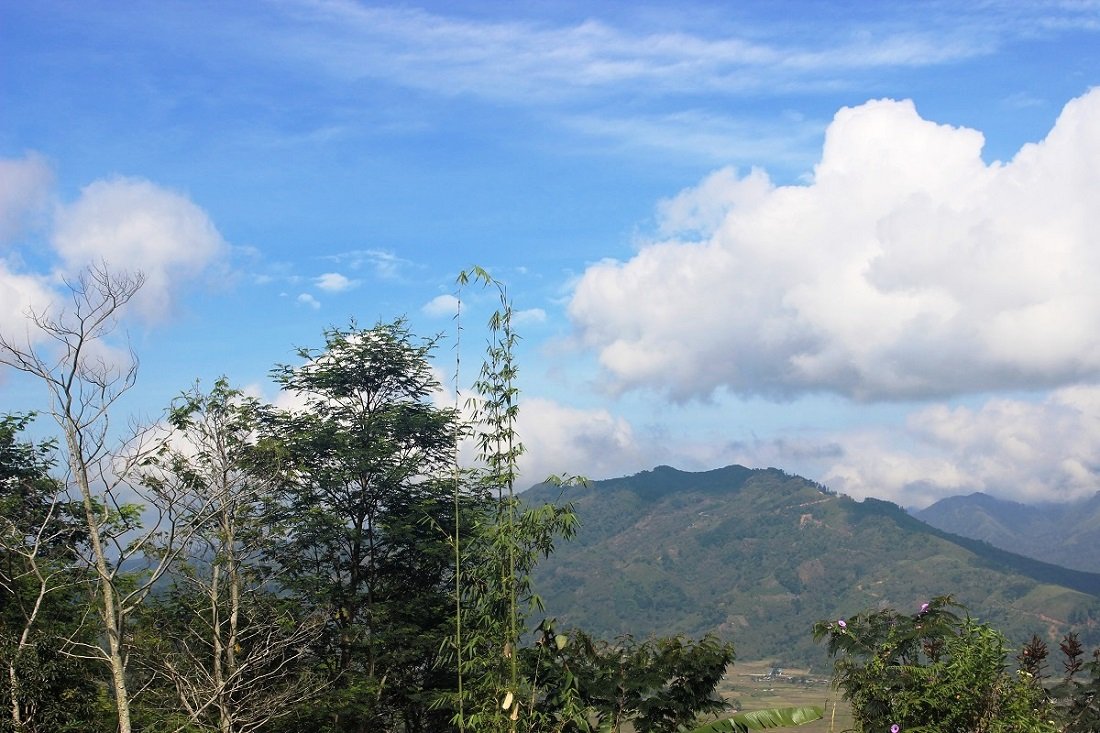 ---
Saturday, January 25, 2020, has arrived, as I planned, I will return to the central Aceh region, to look again, the various natural beauty of flowers and beautiful tourist attractions, for me to go, of course while showing you all, that Aceh region, has various types of flowers and beautiful and interesting tourist attractions, for you to visit.
Before I depart, as usual, I always do a double check, the main tools and accompanying materials, which I will bring there, such as:
camera
Camera lens
3 pieces of memory
Flash dish
Lens cleaning cloth
Liquid lens cleaner
Tisue
First aid kit
after I check the materials I mentioned above, I also have to double check my two-wheeled vehicles, as well as other companion materials that I carry, such as
Letter of vehicle "Sim and vehicle registration"
Check tires "according to road leap"
Oil and vehicle oil "full and service"
Safety helmet while driving a vehicle "
The light is on well "checking"
flashlight "anticipate if the lights go out on the street"
Rain coat in anticipation of rain fog on the street "
after what i mentioned above, i also do my own health check, what is my condition, when i want to go away by myself, is ready and has good health. "of course it's ready, i consider my health"
after all, was ready, slowly, by reciting the prayer accompaniment in my heart, my right hand began to turn the gas, the two-wheeled vehicle, until driving at standard speed, towards my destination.
---
Start Early Journey
---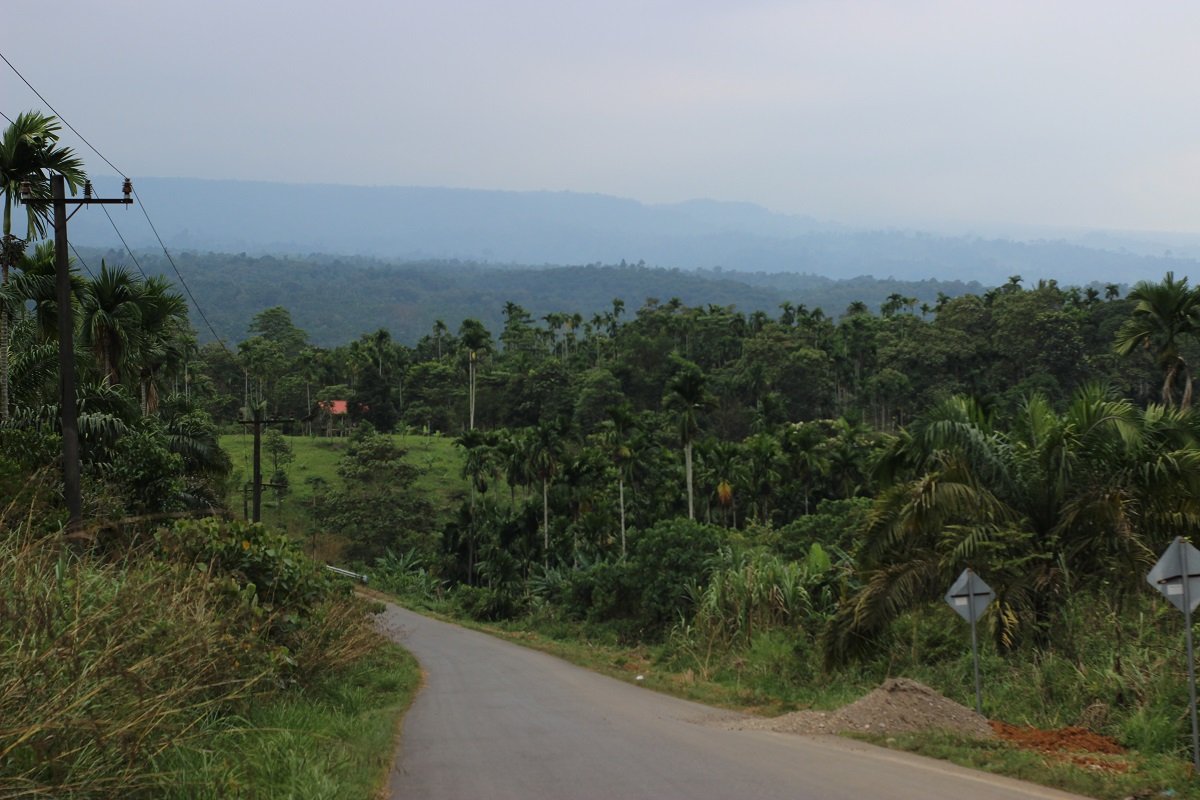 ---
after a few hours later, in controlling, my trip to takengon, I immediately confronted the surrounding natural scenery, which was clean and beautiful, let alone the driving atmosphere in the mountainous areas, I still saw little, traffic, other vehicles that passed, in the same position with me today.
from a distance it was clearly seen in the picture, within a few minutes, I would enter a forest area that was cold and quiet.
---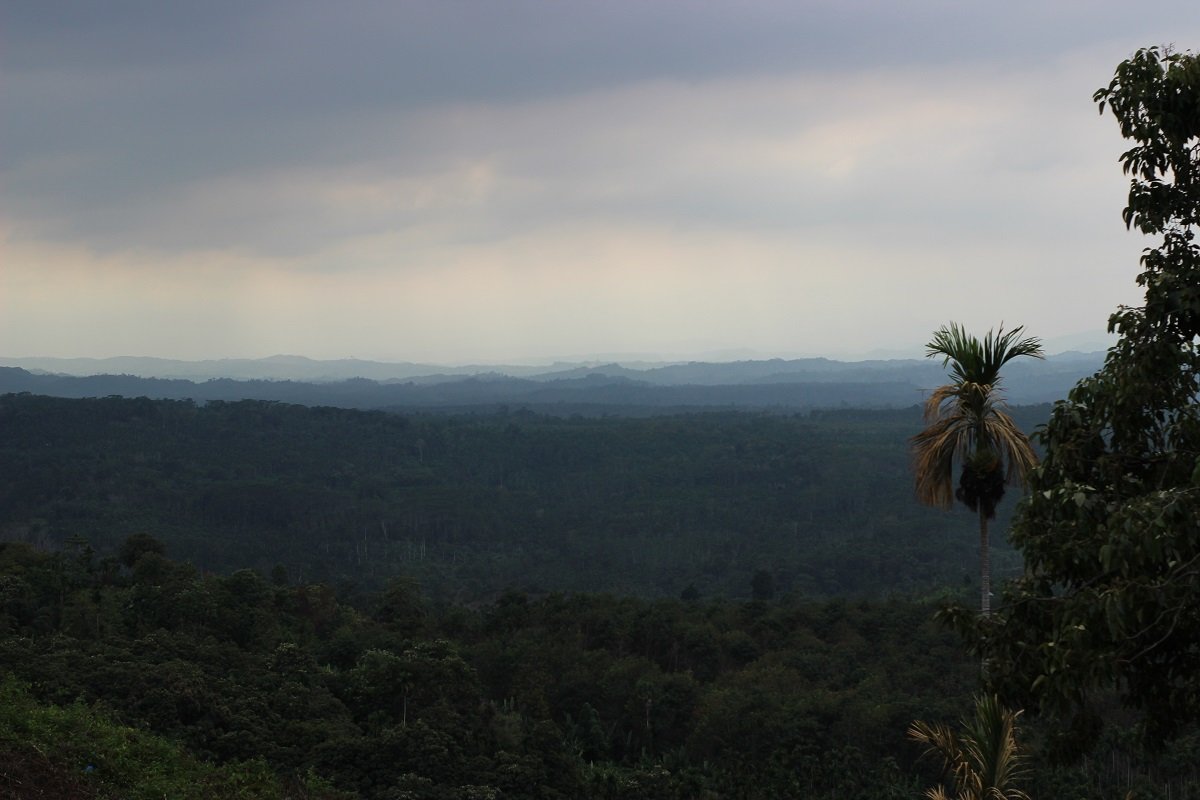 ---
this trip, which I did myself, from a distance while stopping for a moment, to take pictures, for my posting material in the Steem community block, visible clouds began to move slowly, gather, until the color of the clouds appear white, almost turned black.
although my journey is still a long way off, and have to face, some other natural challenges, such as:
fog
rain mist
the road is quiet
high mountain
but my heart, a little calm and smiling, because a few minutes later, the first mountain, which was high and I had to pass, was almost visible before my eyes.
---
Mount Salak
---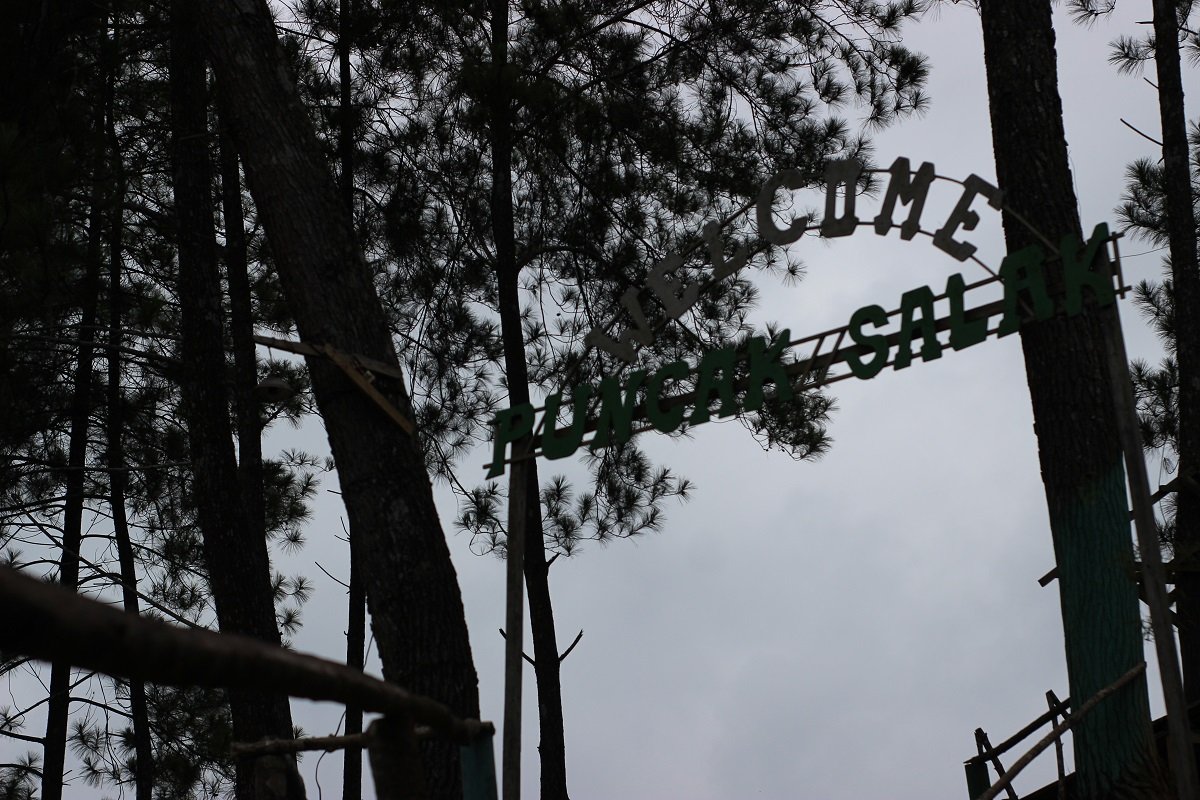 ---
As you can see in the picture, I have arrived, on one of the high mountains in Aceh, we often call it "Mount Salak"
---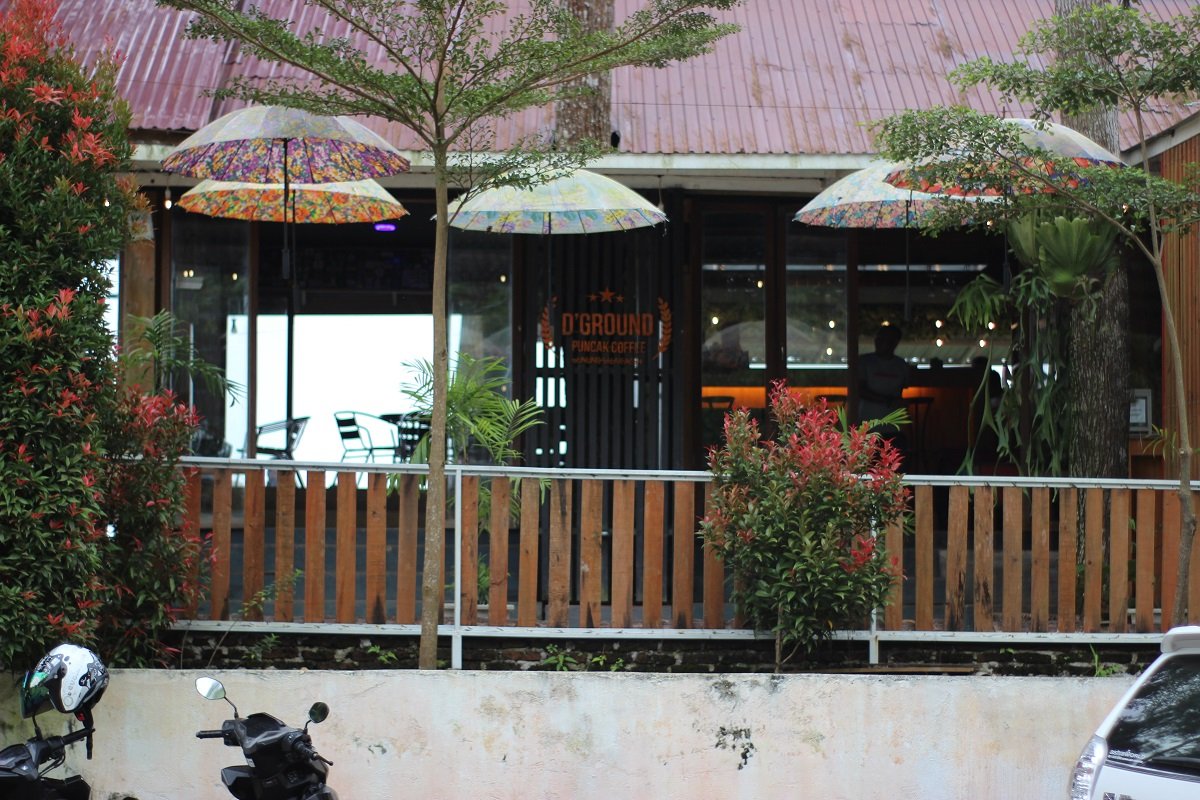 ---
About salak mountain and tourism
---
While resting for a while, and enjoying my trip, I wrote a number of story concepts, in some communities around the mountain and cafe visitors, which you see as in the picture.
---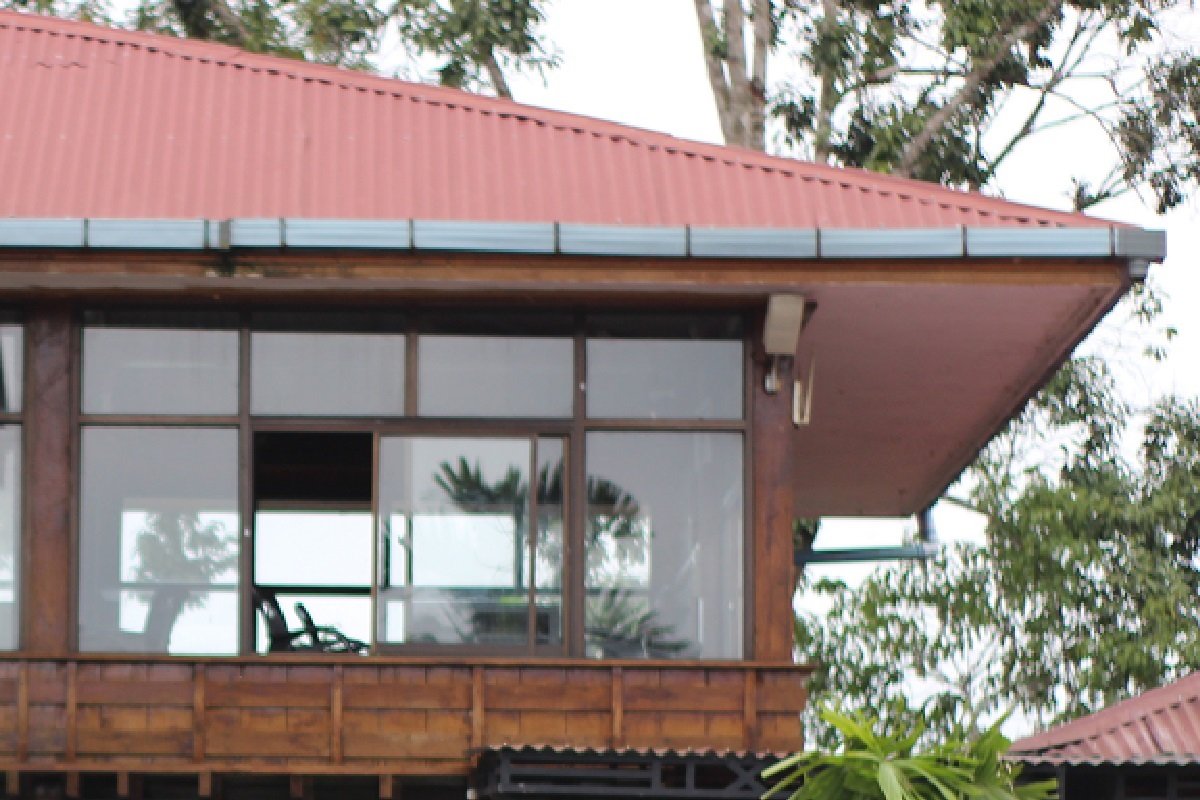 ---
Version of the community around
---
Local people say that this mountain is a mountain that connects the two regions, namely:
North Aceh area "neighborhood"
Central Aceh area "area around"
because before that, the Acehnese people, if they had to go to Takengon, had to go through another regional route, namely the Bireuen city area.
the government, made this alternative road, for the community, to be a link, between one region to another.
---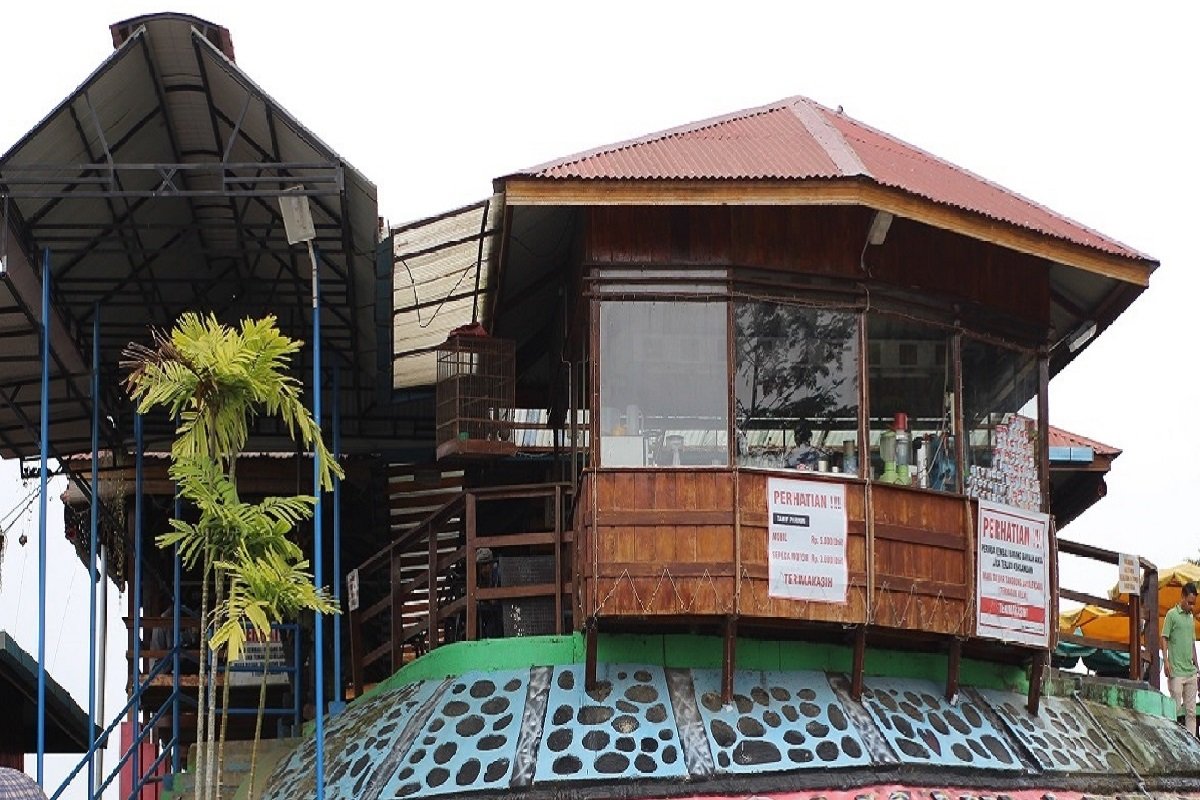 ---
Benefits for the Community
---
Mount Salak, has become, one of the community choices to bring family, during the holidays, moreover, here, has several facilities such as:
food stalls
coffee shop
relaxing place.
must be very nice, can enjoy, travel during the holidays, with family here.
---
Proceed the journey
---
After talking to the people there for a while, taking another deep breath, I stood up and immediately looked forward, the area that was passing by, as you can see in the picture. below this
---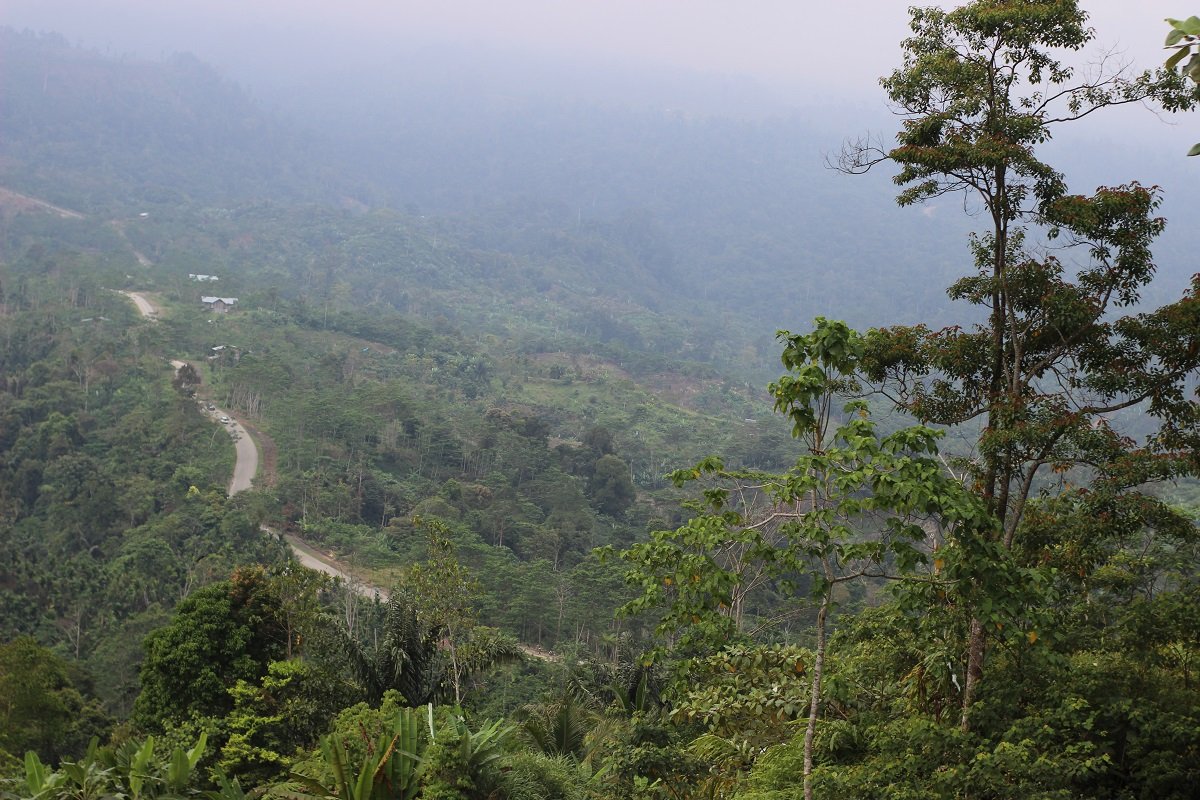 ---
but the next few minutes, without me realizing it, with many cornering roads, between left and right, suddenly I had to stop for a moment, to wear equipment that I had brought, such as a coat and hand flashlight.
---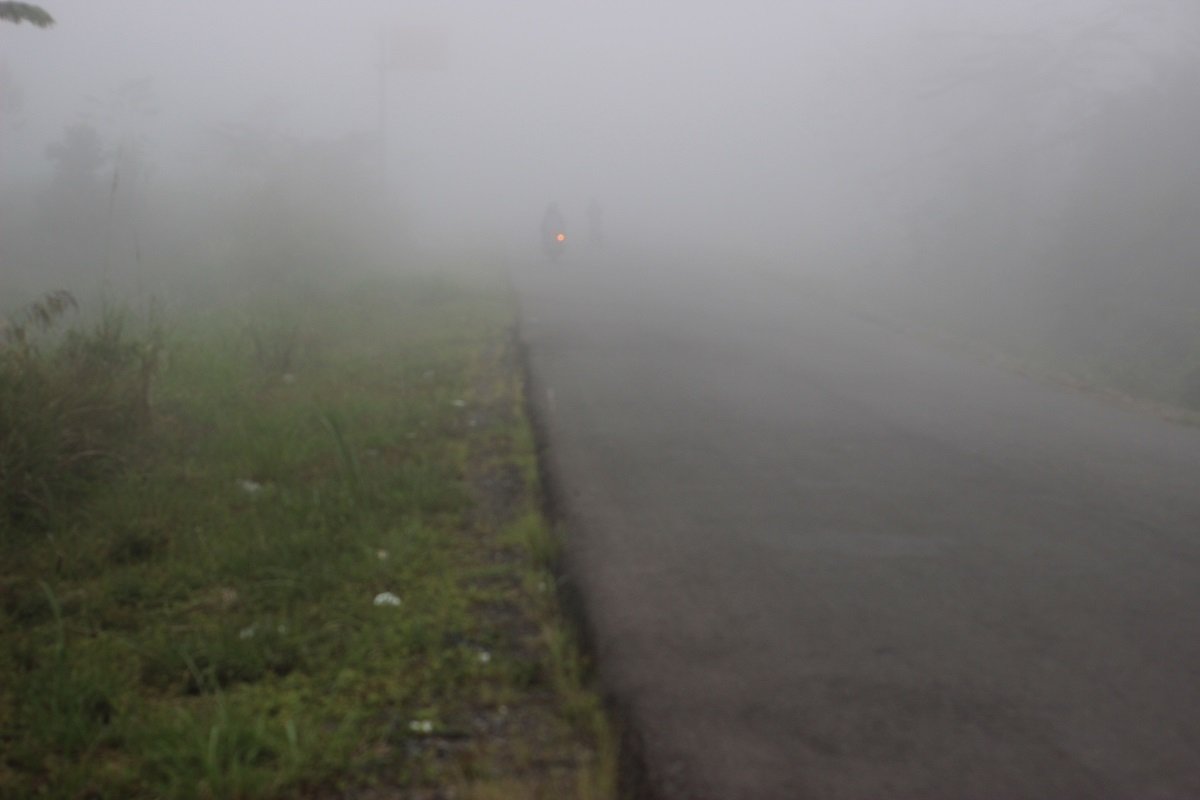 ---
the weather like in this picture, what I mean, that I have to face, from last week's experience, has to be vigilant, which I mainly use in driving a two-wheeled vehicle, which I carry.
---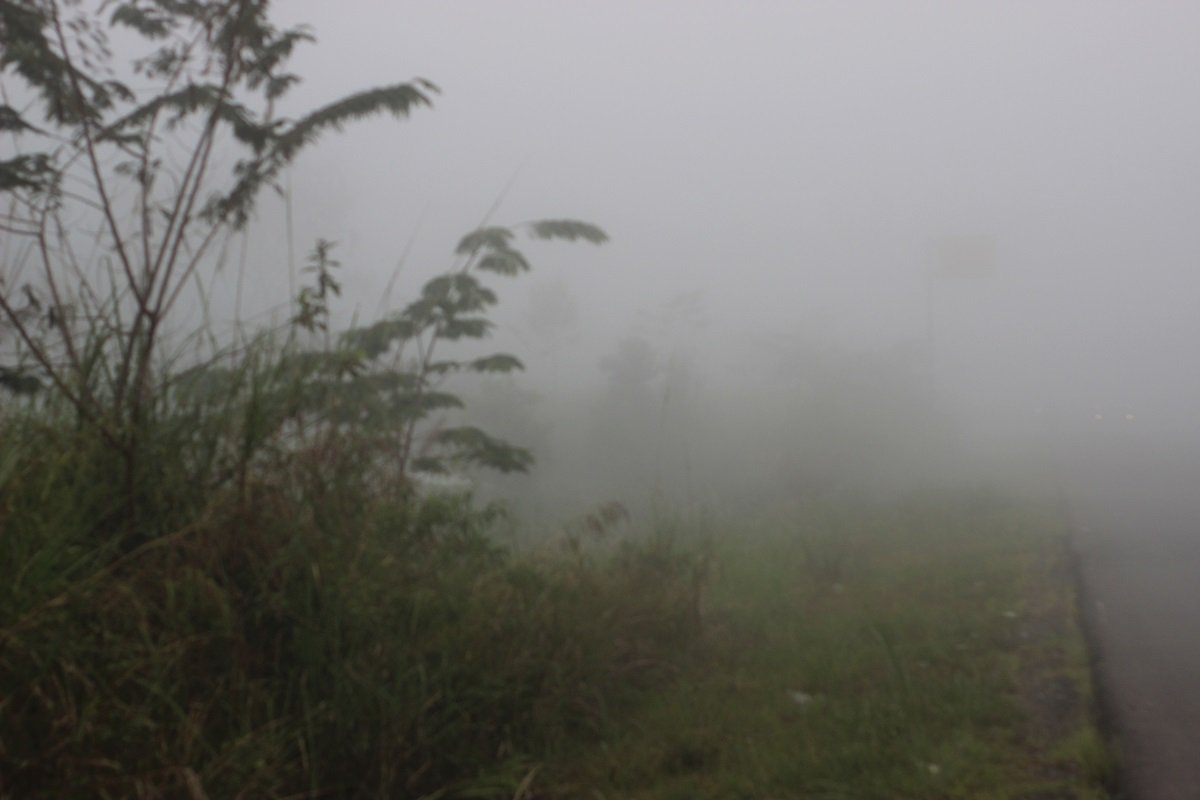 ---
in this condition, other motorists, like me on the road, watch out for each other, slowly, advance their vehicles, this is because, because of the fog, it has covered the visibility of the eyes ahead.
---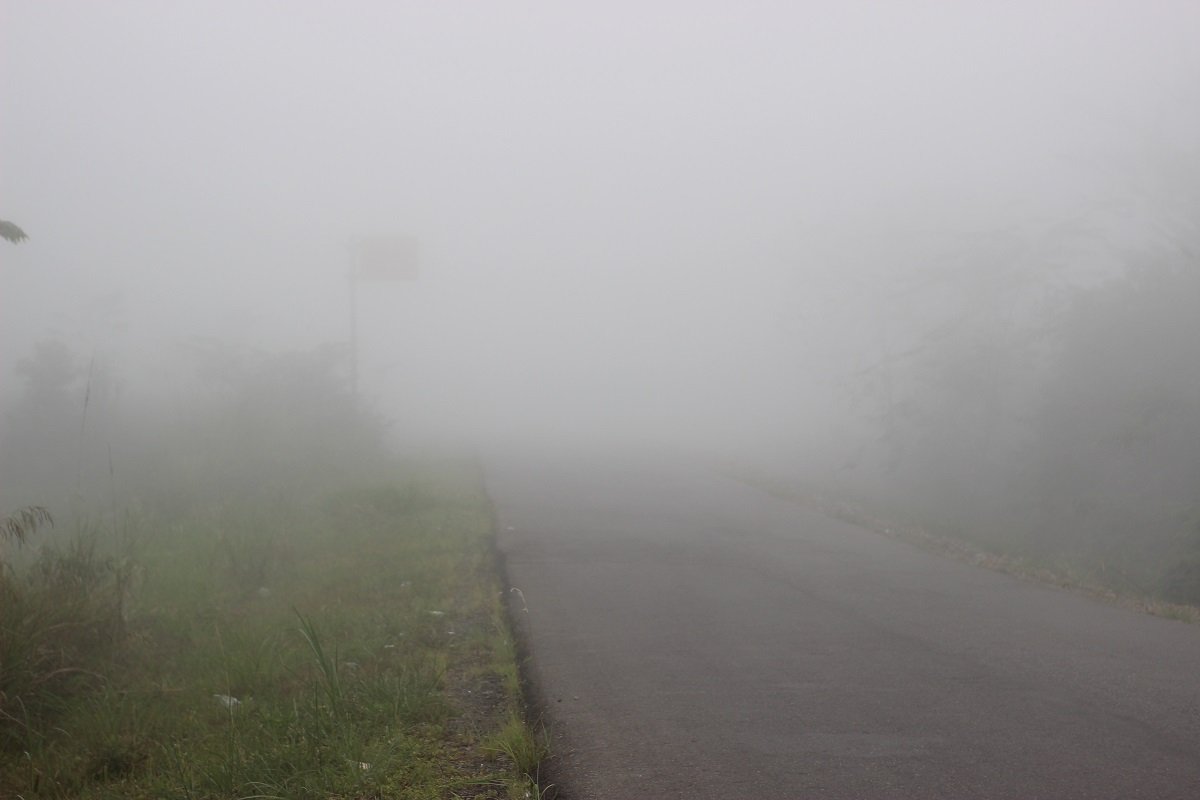 ---
by being careful. I continued my journey, watching the road going up and down while turning right and left.
---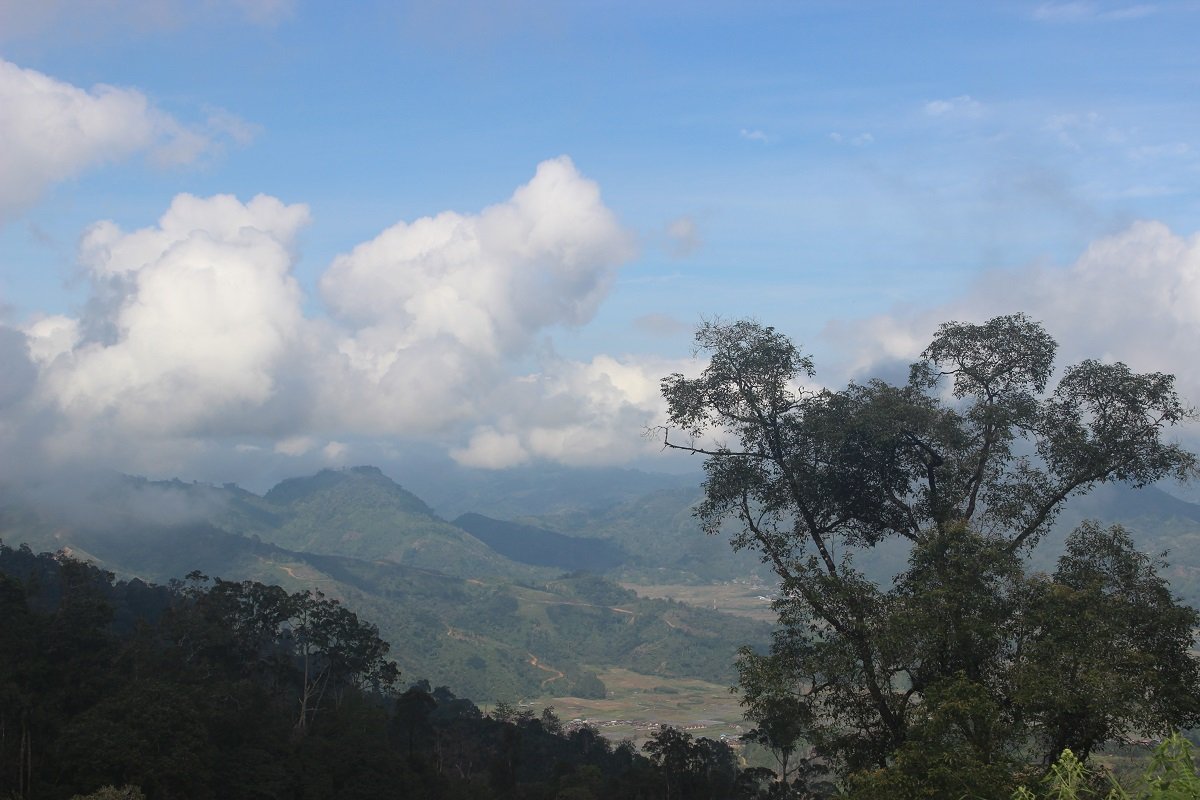 ---
until a few hours later, I did not experience any other obstacles, when I came out of this high mountain area, to another smaller mountain, following the road that continued to go down, until the next few hours, while pressing the brakes, continuously.
---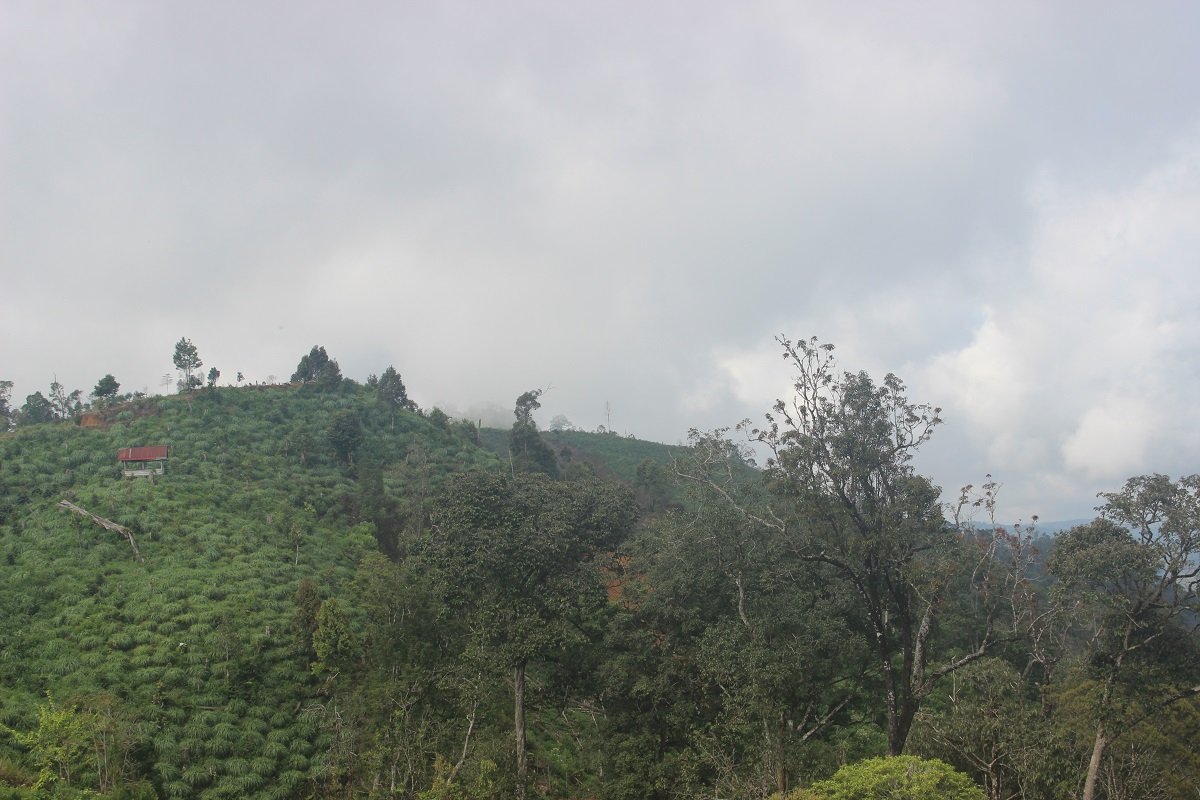 ---
until finally, my eyes see, an arrangement of houses and towns from a distance, which I take photos with the camera that I carry. as in the picture below.
---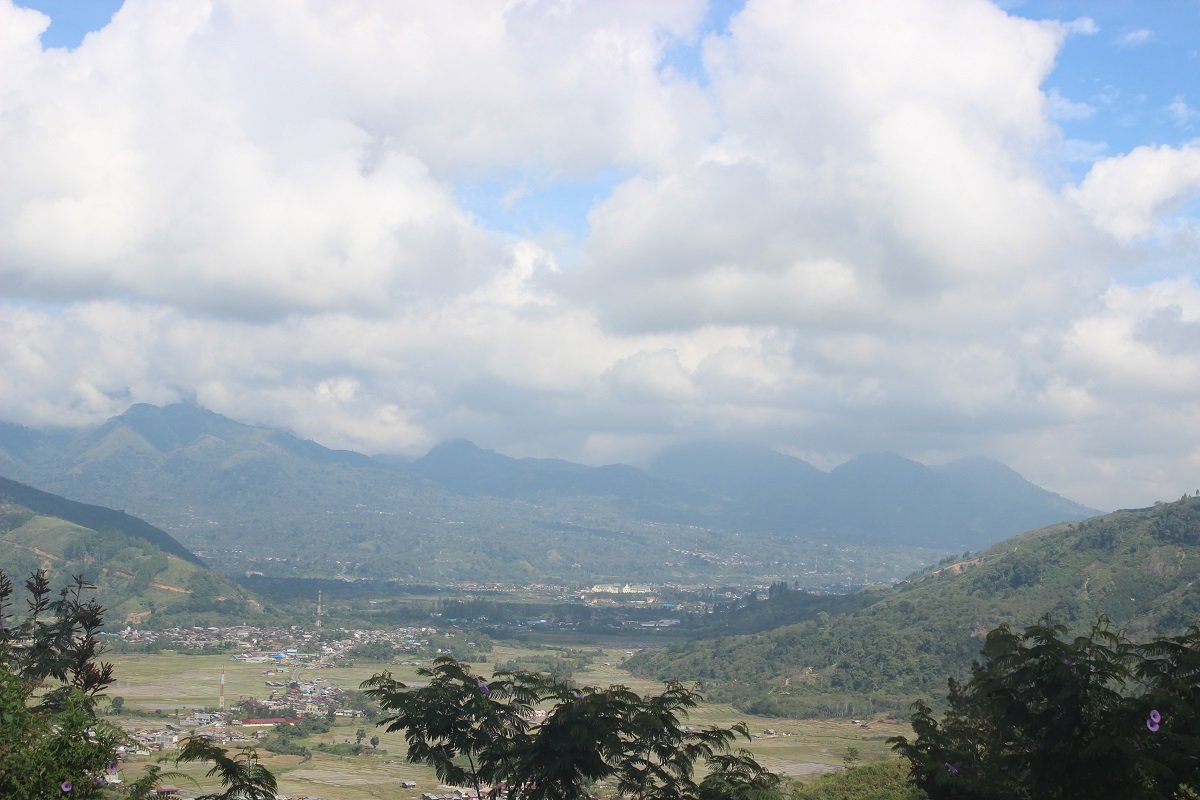 ---
by looking at the city view from a distance, it does not mean I have arrived, but I still have to go through several mountains again, in order to arrive, my destination, as shown below
---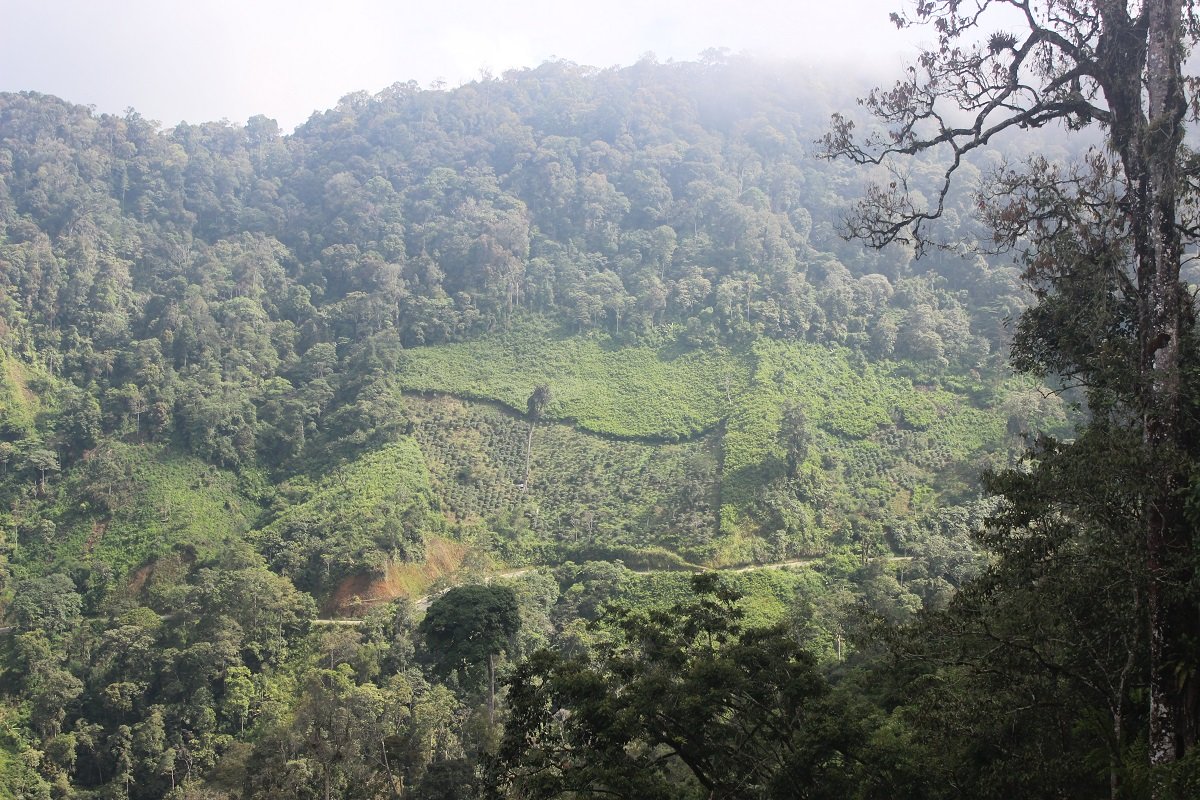 ---
after going through this trip, slowly, one and two small mountains, which are seen in their beauty, which I have taken photos, like the picture below, so you can see it too,
---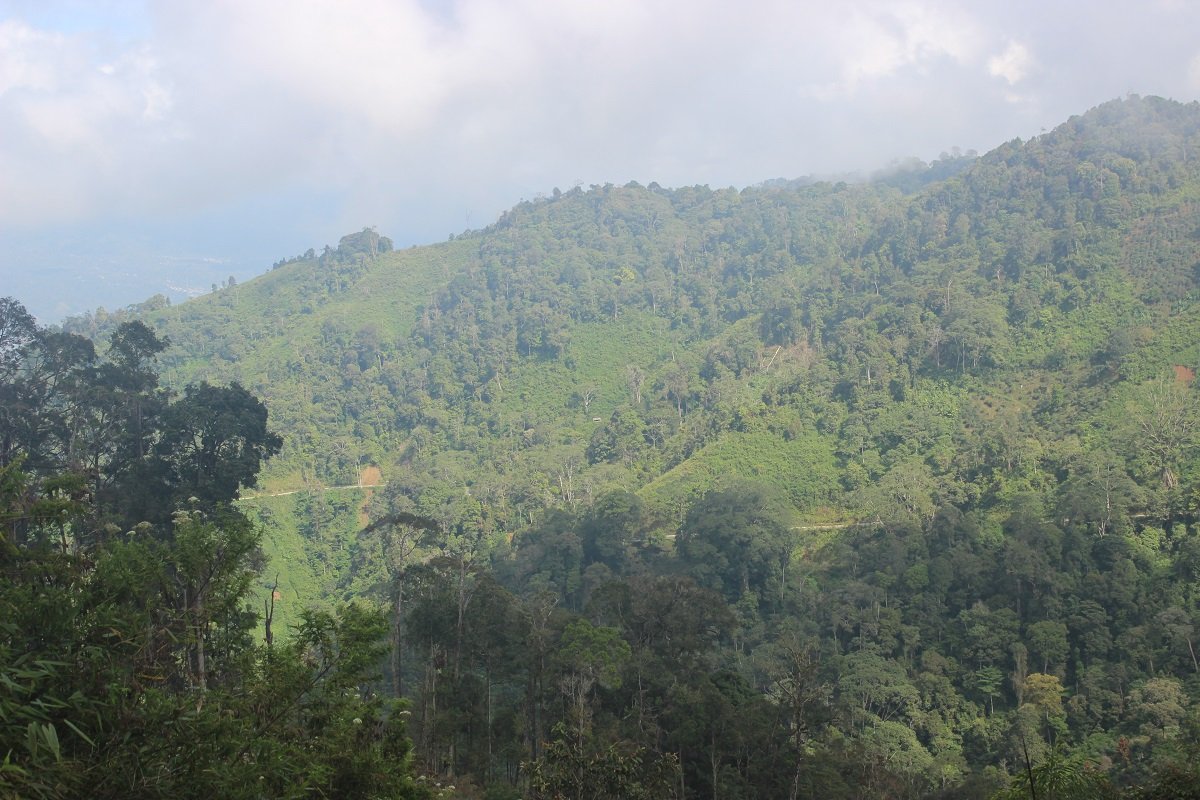 ---
from a distance, I tried to look back, to see the mountain that I had passed, before reaching us takengon.
you all can see it, the picture above, the mountain I have passed. on this trip.
---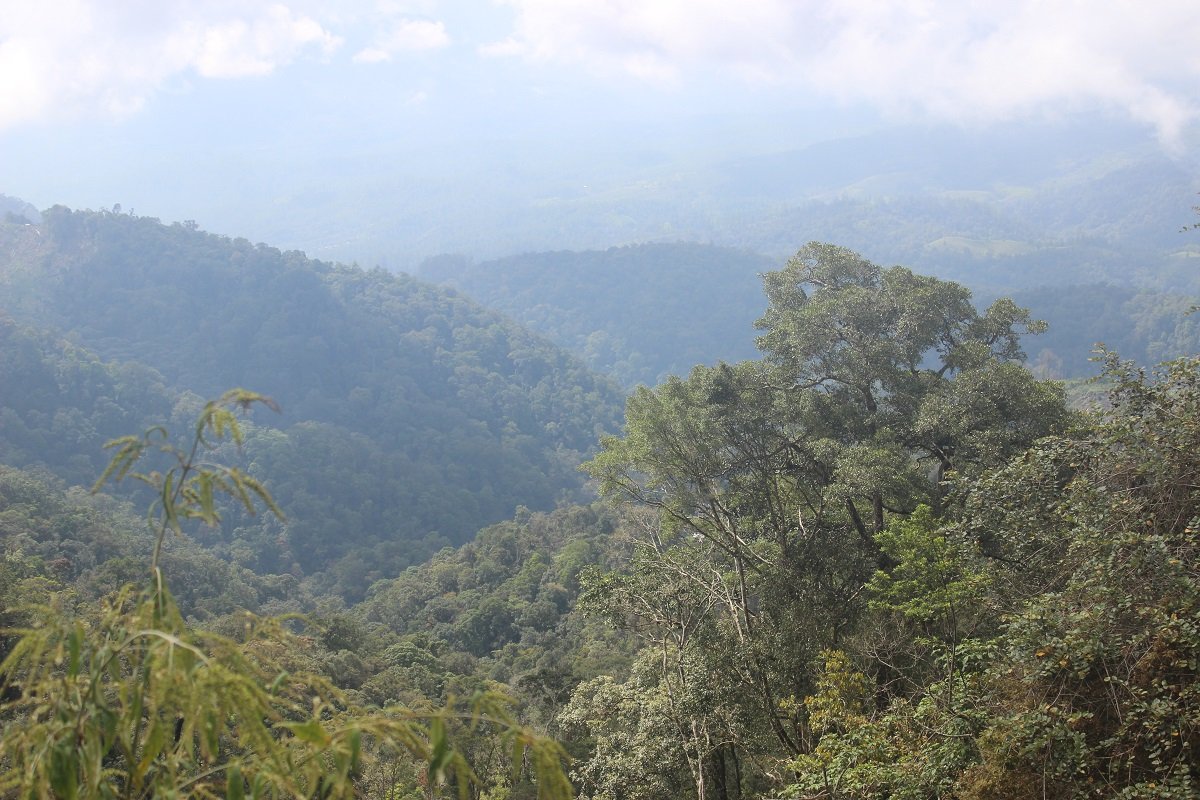 ---
by not waiting anymore, the night is almost here, I continued my journey, because my body was getting cold and needed to rest, "because of the weather in Takengon, it has a cold climate, even though during the day" I continued to go to one of the lakeside resorts , namely Lake Laut Tawar
---
Nighttime Situation
---
At night, I can't take pictures here, because my body is very tired, I use it to rest, at one of the coffee shops, where I was acquainted last week.
the rest I did, to take care of my health, because the clothes I was wearing, some parts had been wet, and had been hit by rain fog, traveled here. to me, replacing other clothes immediately.
---
Beautiful Sunday Morning, on the Takengon freshwater sea
---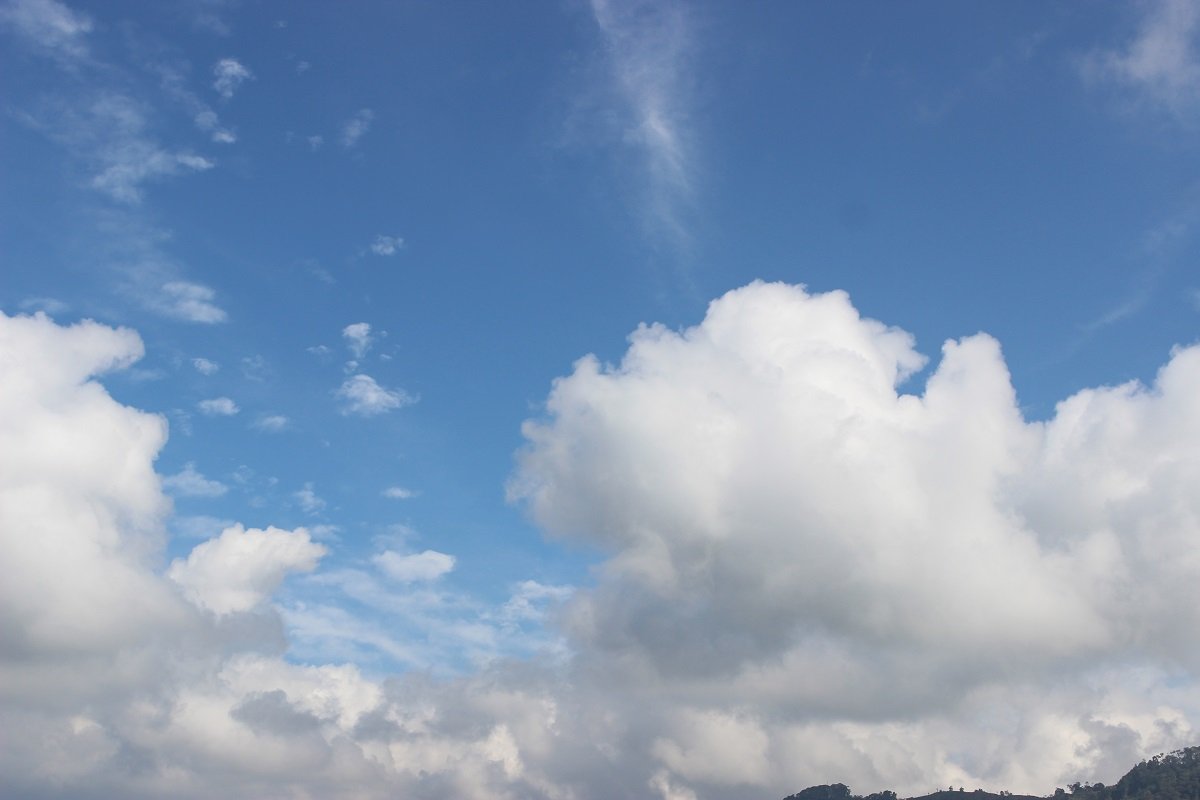 ---
after a long night's rest, the body was very tired, I slept very soundly, even though a few mosquitoes, tried to bite my body, when I was asleep, last night.
I woke up and I did breakfast, with a typical Gayo coffee drink, go straight, go to the place of tourism that I mean. below this,
---
Tourist Attractions in the City of Takengon
---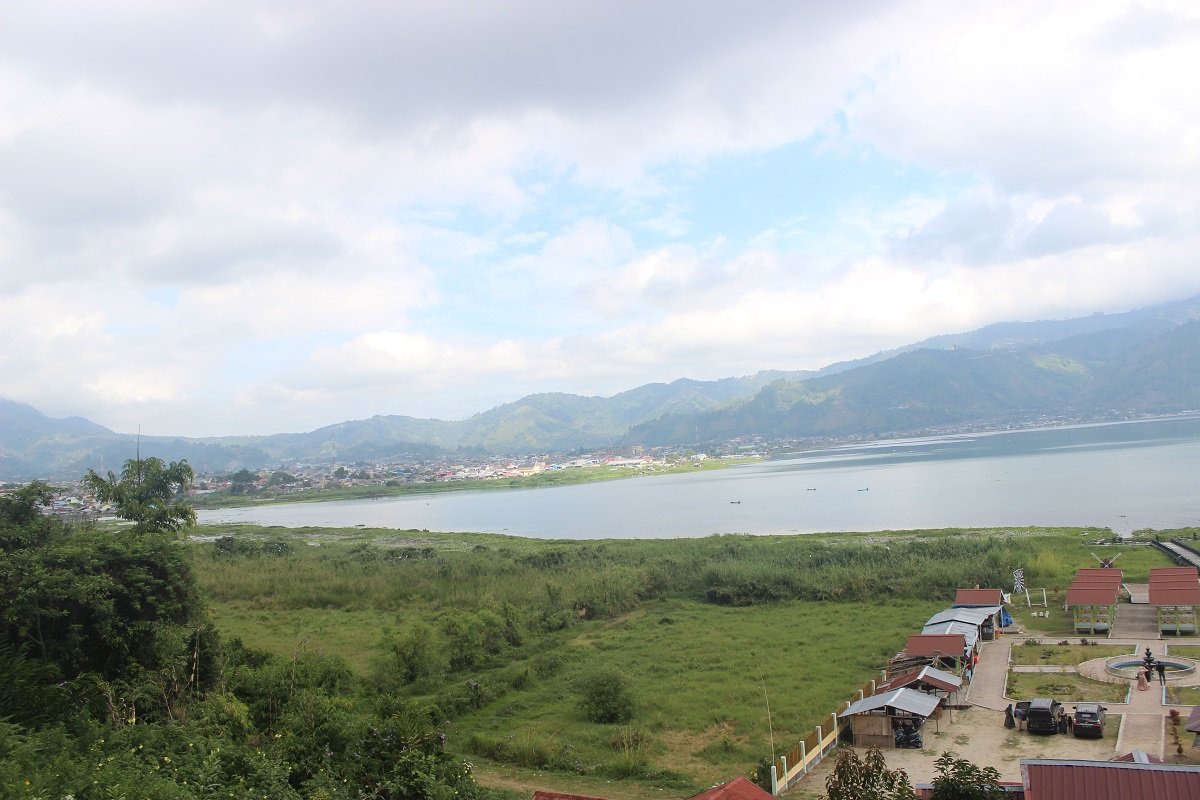 ---
I'm very grateful to have arrived, katempat my destination, with a smile, while looking left and right, is very beautiful here,
---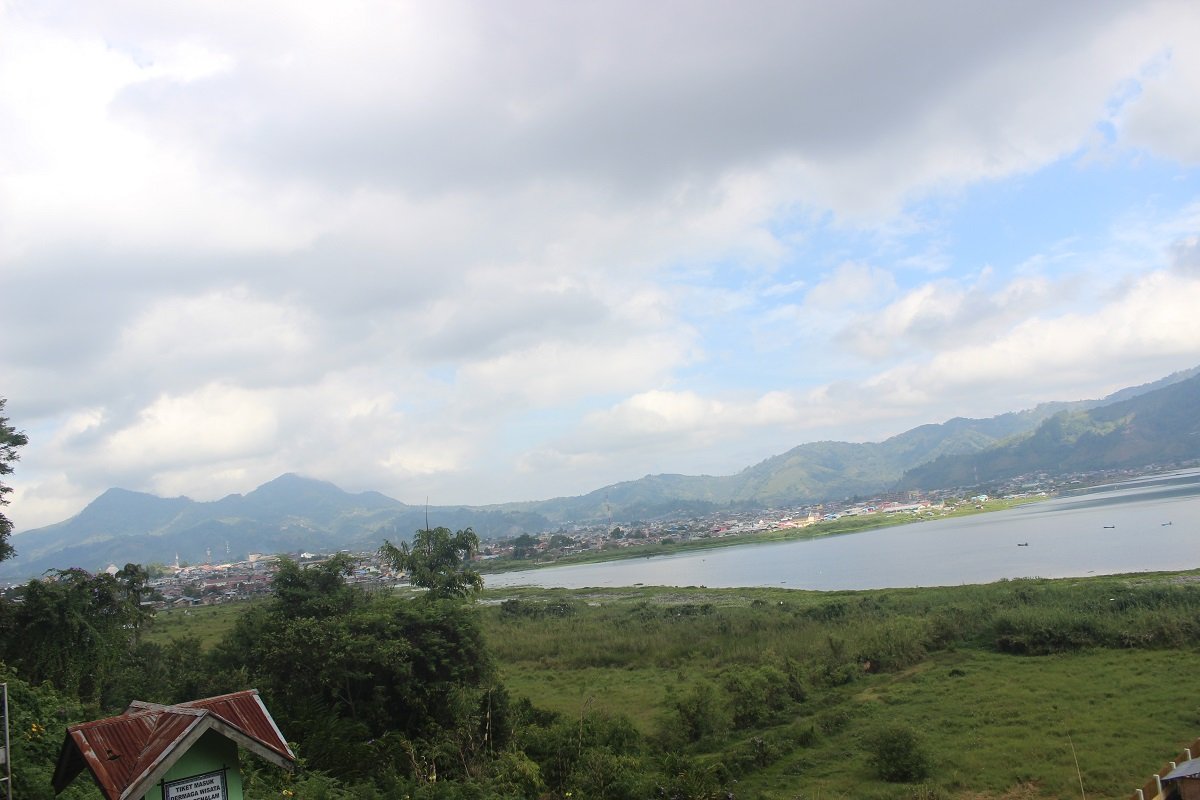 ---
fresh morning air and bright sun, very helpful, warmed my body this morning.
---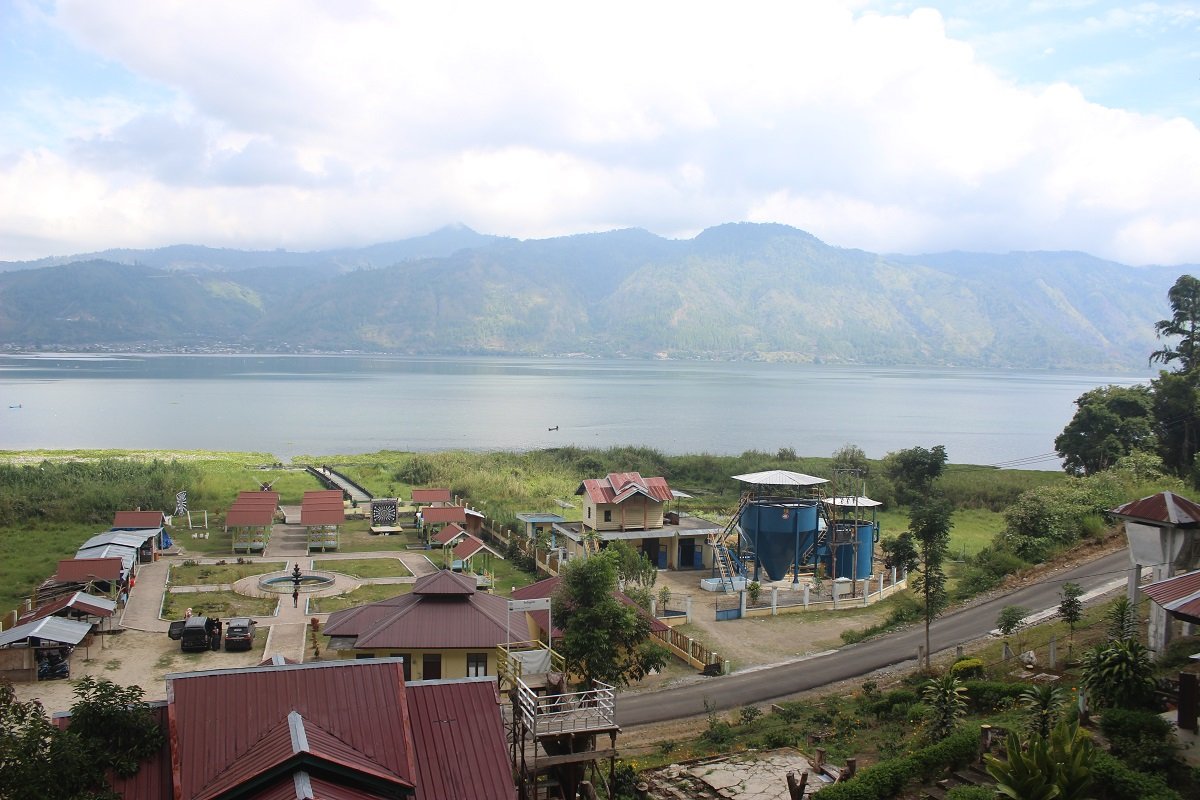 ---
on this occasion, I took some pictures of nature, in the beauty around the tourist attractions, which have been, visited by all Indonesian people and tourists,
---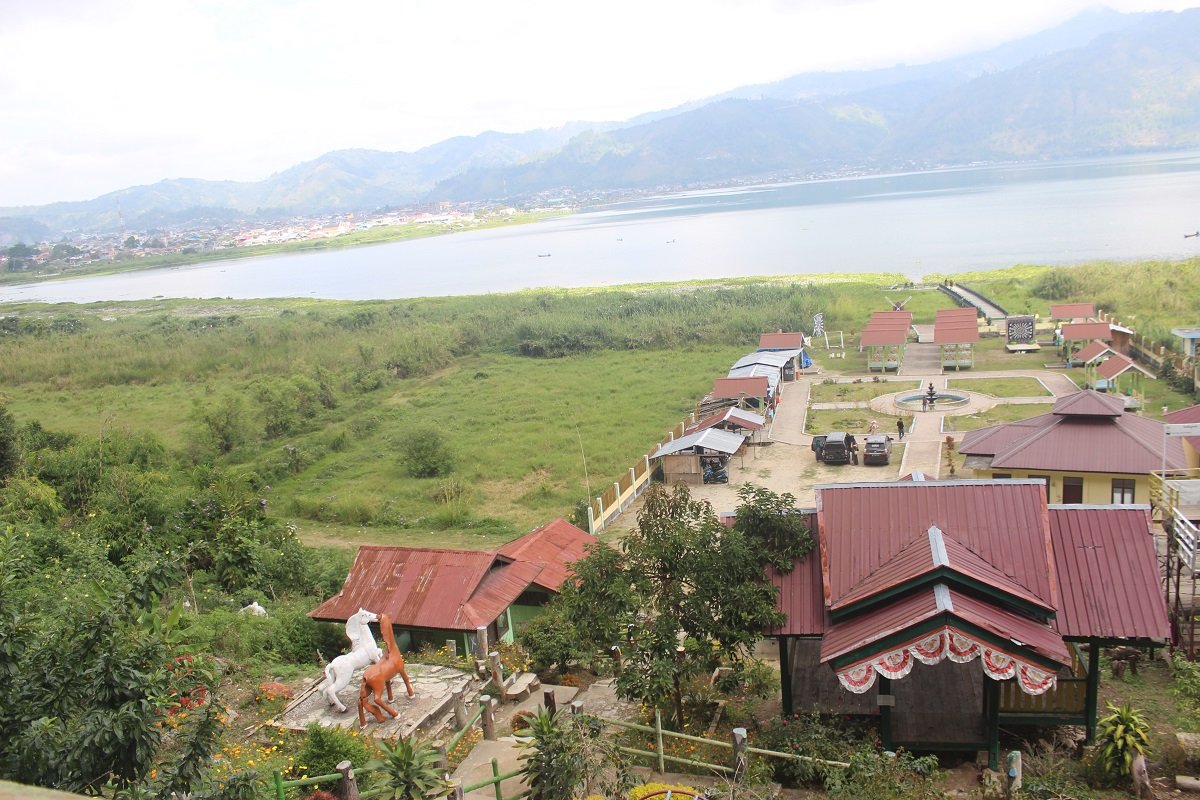 ---
as in the game, this is a tourist spot that is always visited by the community, when the holiday season is with family.
Likewise the picture below, I took a picture, in several different views. so you can see it ,.
---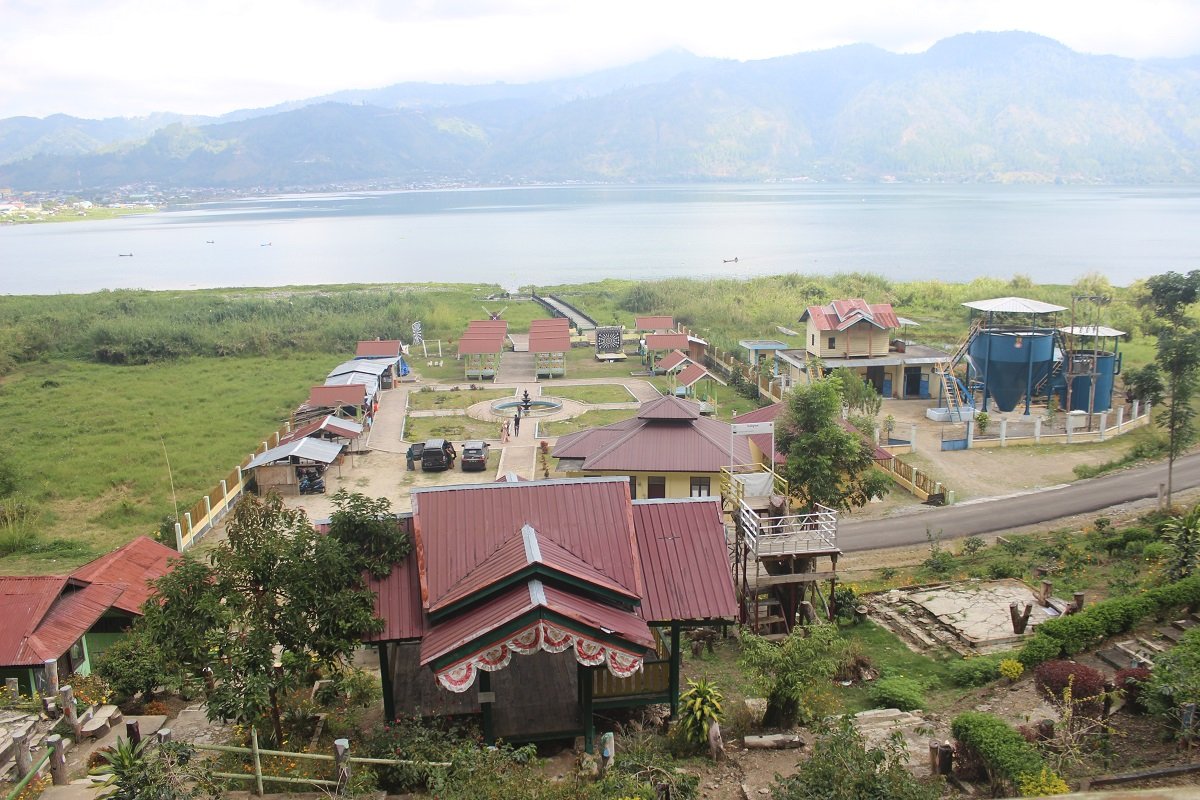 ---
all facilities are in this area, such as:
hotel
boat
swing
cafe
historic cave
etc
---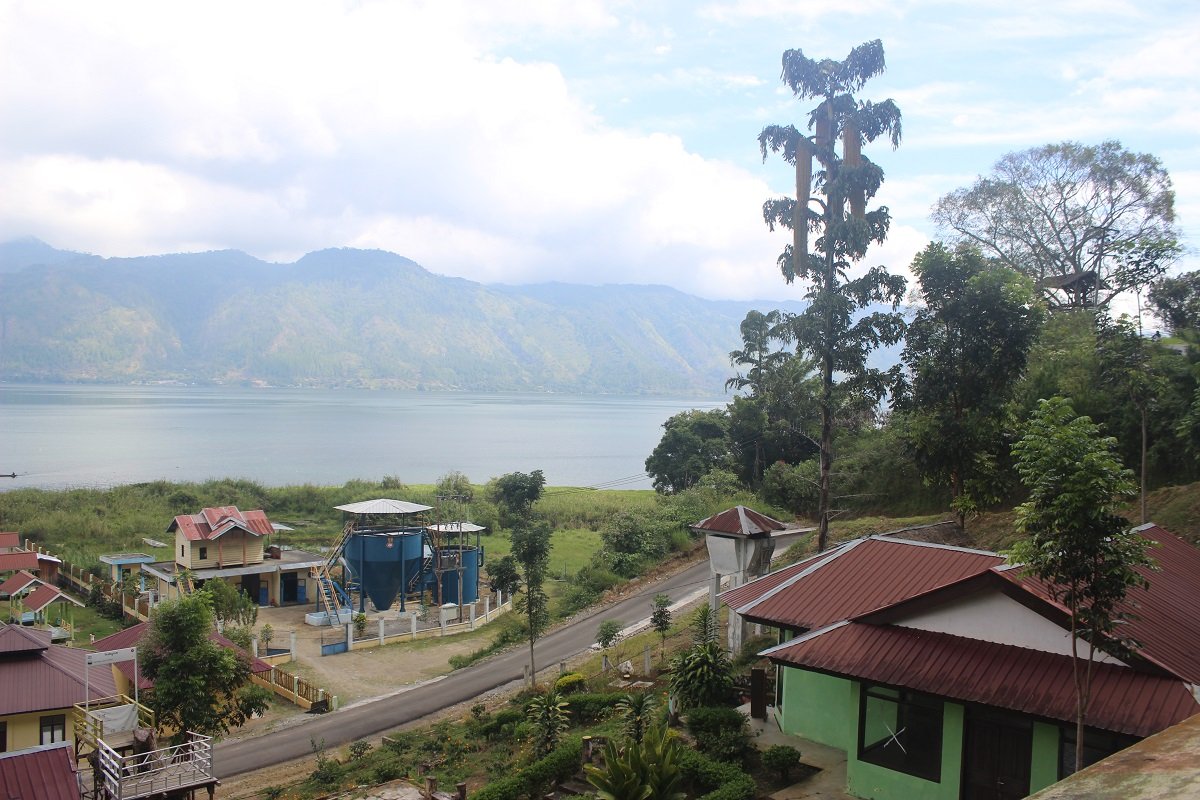 ---
this area, also has historical places, such as the cave which has a history, which has been widely known to many peopl
---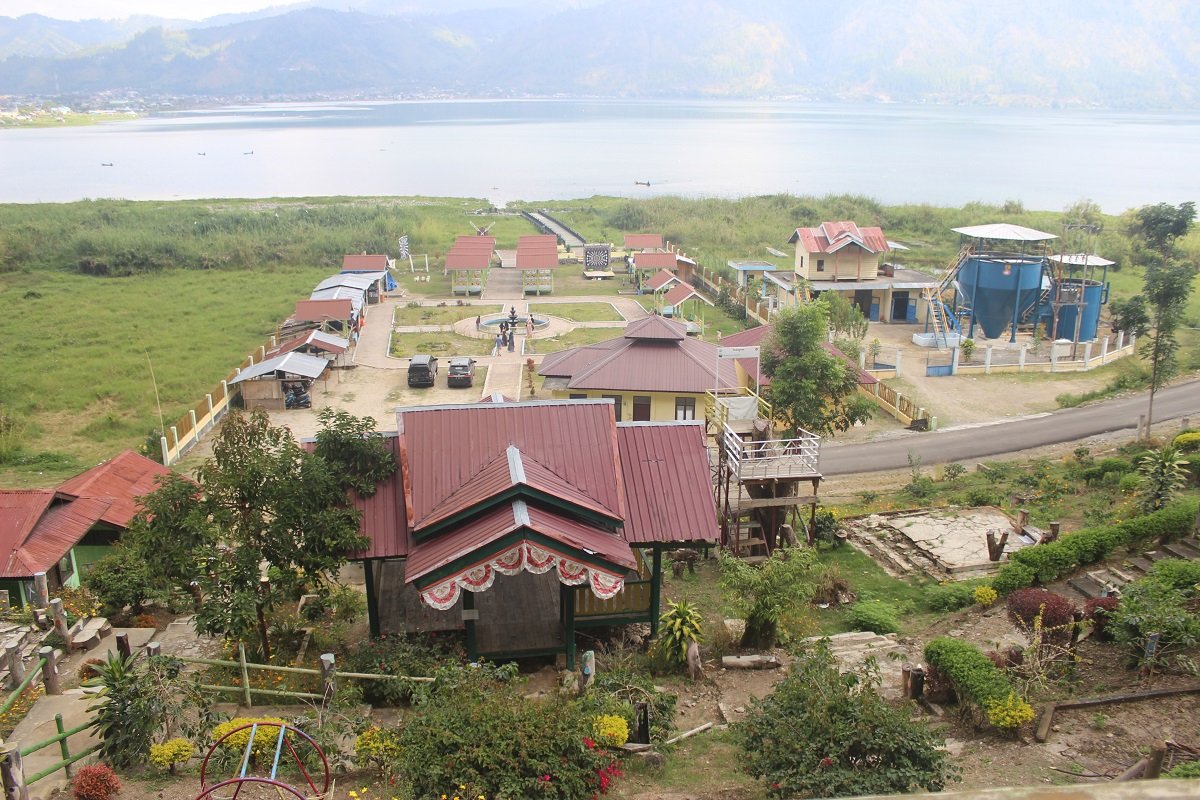 ---
On Sunday room, this is where I spend my time, doing some activities that I have drafted, for example:
visit the cave cave koro
big turtle trap
unique and beautiful flower types
All this activity, I do alone, except in the cave, which must be accompanied there, 100 meters, which can only be achieved, with the help of electric lights. enter the cave.
after I did the whole activity last Sunday, while resting for a while. I began, preparing all the preparations again, for the purpose of returning home " lhokseumawe city"
all the stories and all the pictures of flowers that I get, I will show you, in each of my next posts. this week.
thank you, for supporting, seeing and reading, my comments today.
that is what I can say, I end with the words, greetings @sultan-aceh
---
Suggestion :
This place, is perfect for those of you who want to vacation with family, because all the facilities, are here.
---
---
---
---
| Travel | Tourist attraction |
| --- | --- |
| Location Photo | Takengon City - Aceh Tengah |
| Camera used | Canon EOS 600D |
| Lens Camera | YungNuo 50mm - F.1.8 - Fix 18-55mm |
| Photography by | @sultan-aceh |
---