HAPPY SISTERS' DAY!!!
Good morning! I'm back with the "Days of The Year" celebrations! You can find what is celebrated each day at the Days of The Year website. For today, August 2nd, the Sisters' Day! So I created a drawing of me and my sister @chibruno88. Lol. (Look at your sparkly dress, sistur!) 😂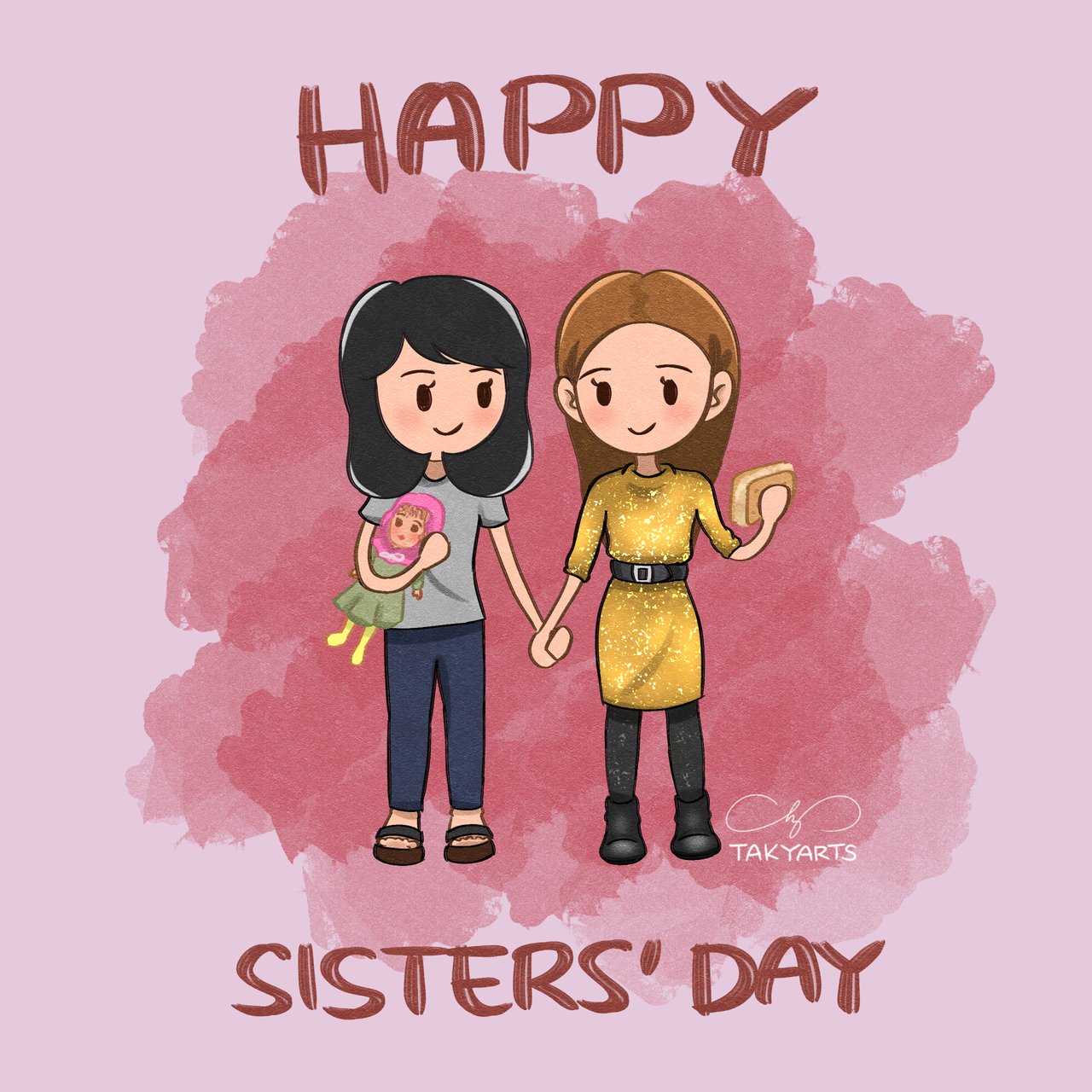 But! But! But! It's not only the Sisters' Day that is celebrated on August 2nd. It is also the Doll Day and Ice Cream Sandwich Day so I added them too on the drawing! :)
(The ice cream sandwich may look like a purse but it's really an ice cream. Believe me!)
DRAWING PROCESS: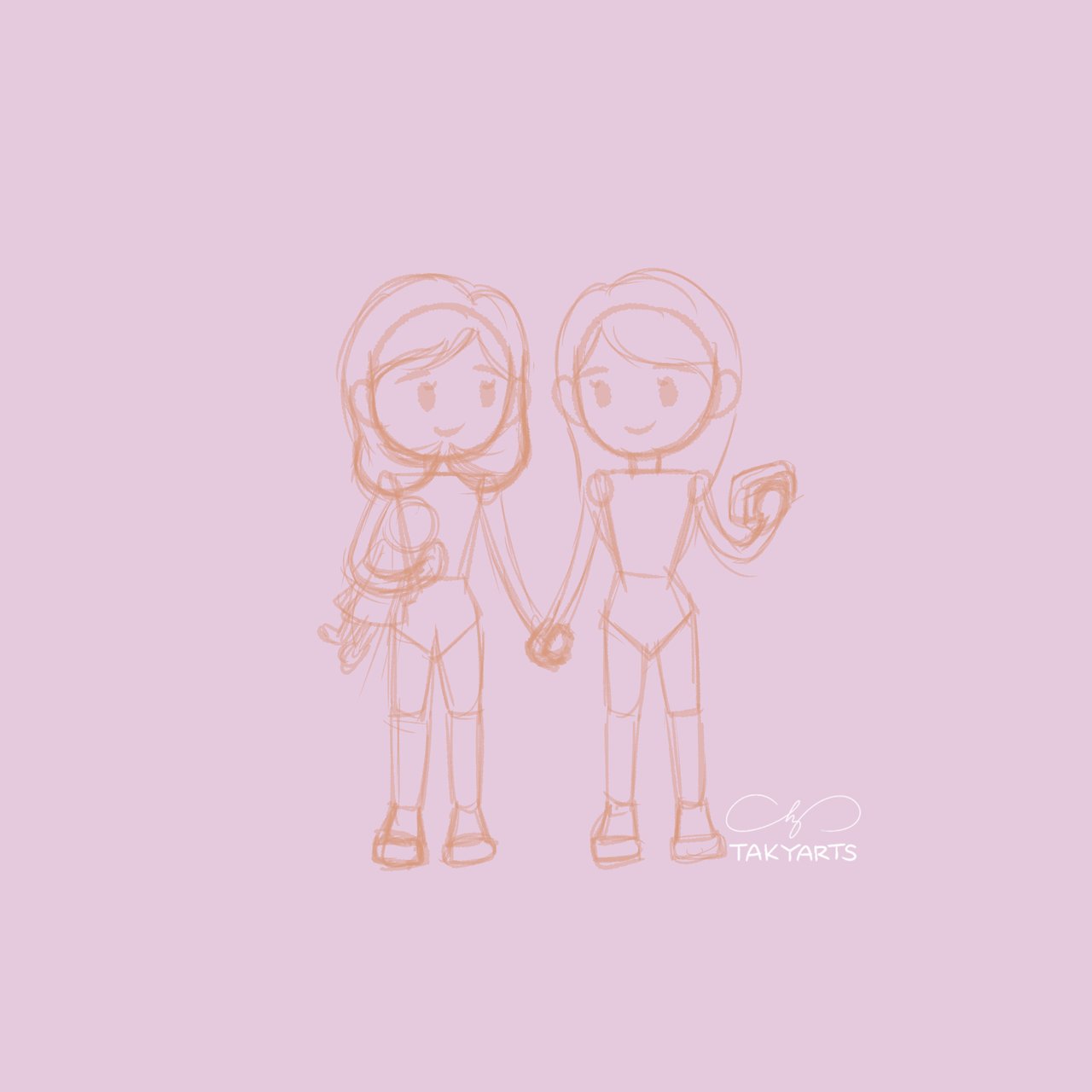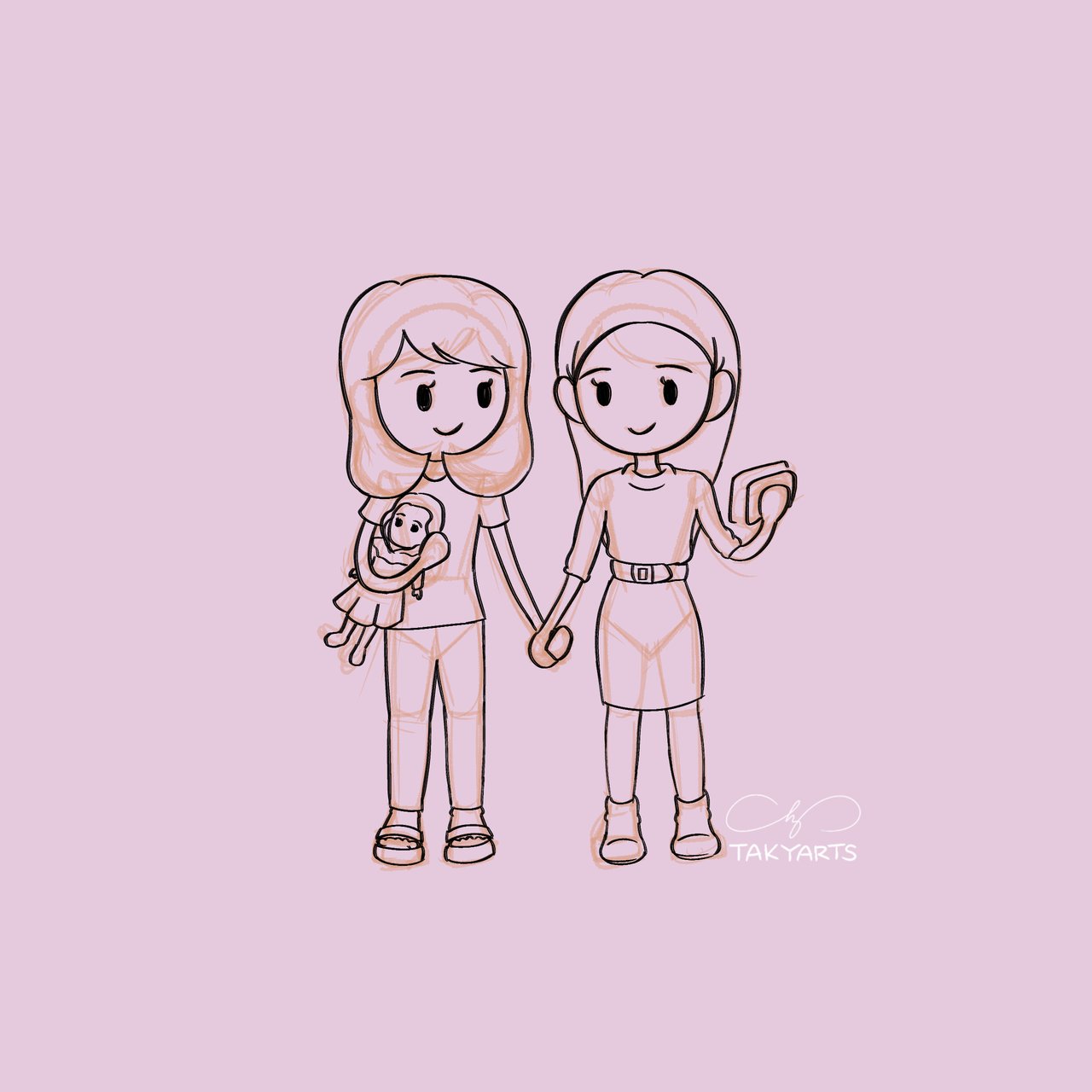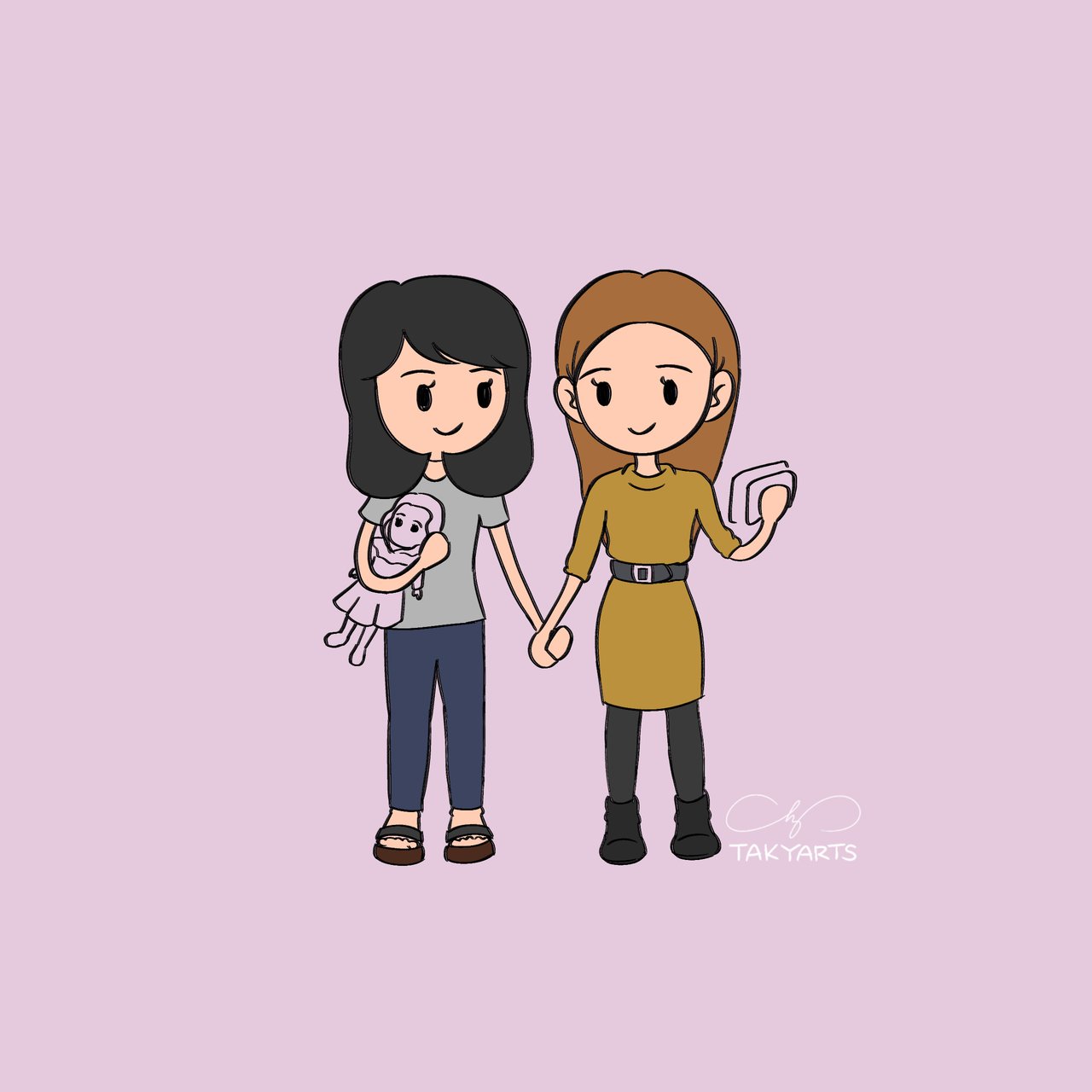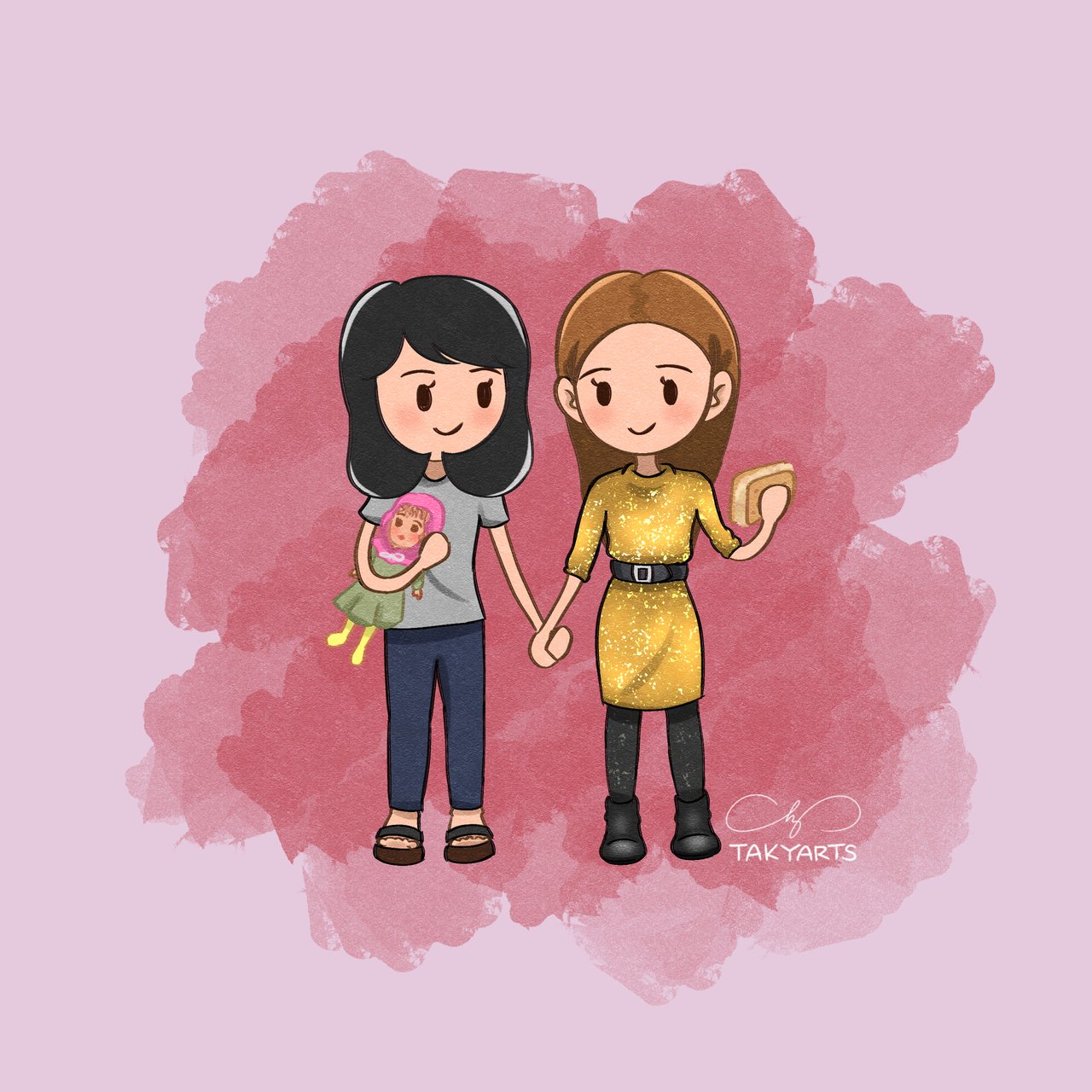 Medium: Wacom Intuos Comic
Program: Clip Studio Paint
Time: 2 hours 😂
I changed the color of some lines to make them look soft and blend with the skin and hair. I also added an oil paint texture to the drawing for some grain effect.
Before I end this post, let me ask one question.
WHAT'S YOUR FAVORITE MEMORY WITH YOUR SISTER?
---
For me, it would be those times when she cooks delicous foods like the tuna carbonara and the tuna with mushroom in oyster sauce, which she usually cooks when there is a power outage. Lol. And of course, those times when we sleep together and she will brush my hair with her hand until I sleep, then in the morning I am left with only half of the bed sheet because she already got most of it all for herself! I pulled it back, of course! Hah! 😂
---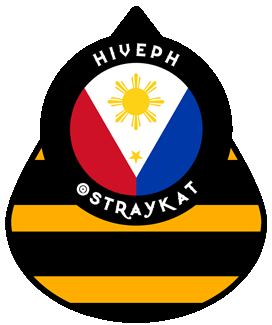 Follow me on Instagram and subscribe to my Youtube channel!