The return of Tsu?
I know a few people on Steem were previously on the Tsu social platform, including me. Their business model was to give 90% of the advertising revenue to users based on views and a multi-level referral scheme. I was on it for a couple of years before they lost their funding. In that time I made a few hundred dollars. I withdrew some of that (there was a $100 minimum) and sent a fair bit to other users to buy things or as charity donations. Charities were a big thing as they could verify their accounts to avoid any fees. It was actually @the-bitcoin-dood who I met there who introduced me to Steem.
Someone else I met on Tsu was a lady called Eileen Brown who writes for ZDNet. We met up a couple of times and found we had mutual friends. I subscribe to updates on her articles and the latest says Tsu is coming back!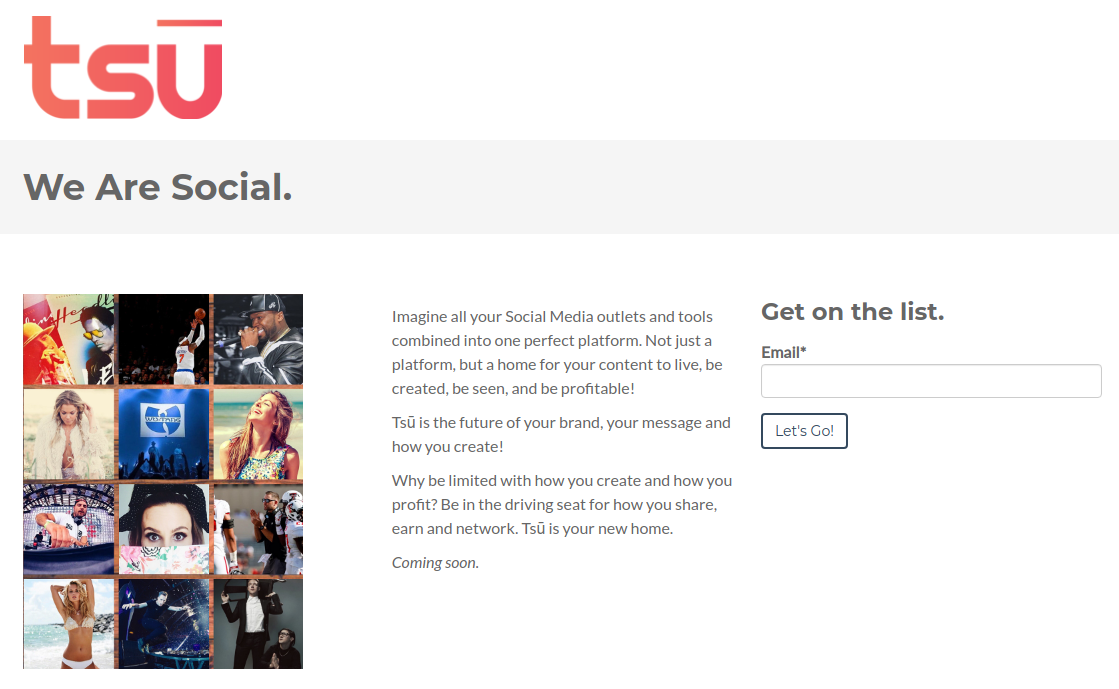 The platform has been bought up and is taking email addresses from those interested. I have to say I may not bother. I think Steem, in spite of its faults, is a better model for paying users as it is not relying on ads and is more decentralised. In the past I looked at Minds, Bitlanders and some other paying platforms, but they all lacked something. Steem has the best community by far and I have made far more here than I could have on Tsu.
Here is an old screenshot of their referral scheme.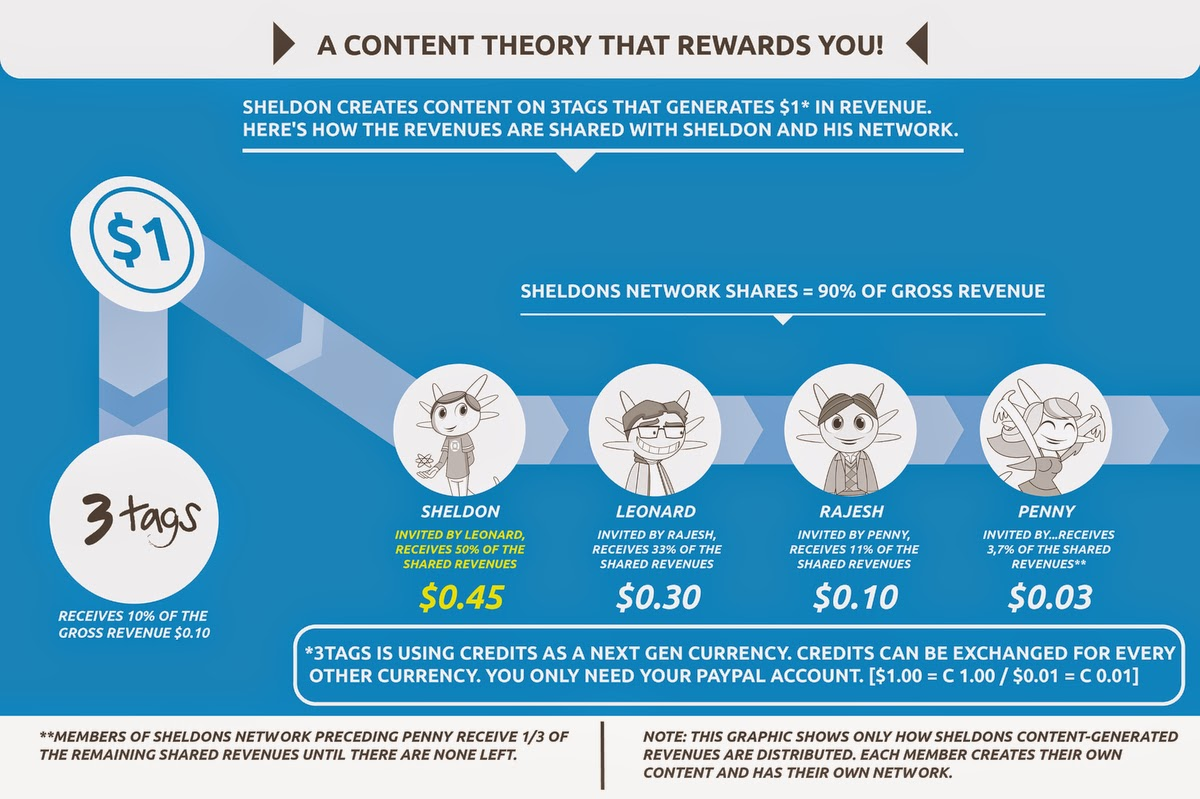 UPDATE: @uwelang poined out that this is from another site called 3tags that copied some aspects of Tsu. Below is the actual Tsu graphic.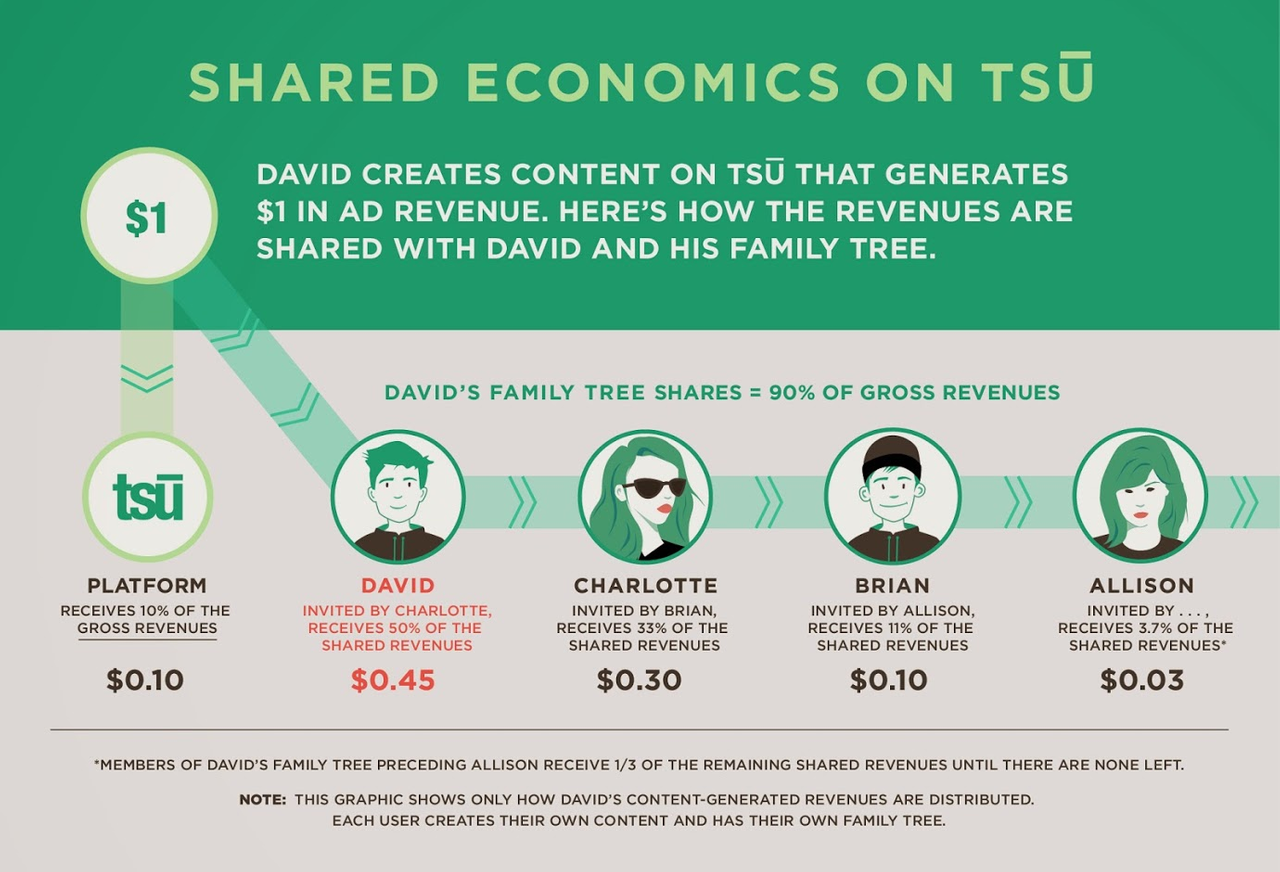 I still think Steem needs to watch out for some newer platform stealing its thunder. It is still under the radar due to lack of marketing and star names. Nobody outside the community is talking about it yet. When it launched Tsu had some fairly big names, but they did not stick with it. There was some TV star from Pakistan who brought in thousands of users, but that was not enough to save it. They had issues with people spamming Facebook to try and get referrals that led to links being blocked there.
You may get why I use the #tsudoscience tag now :)
Steem on! Or Tsu-t off.
The geeky guitarist and facilitator of the 10K Minnows Project.