Eastern Conference Prediction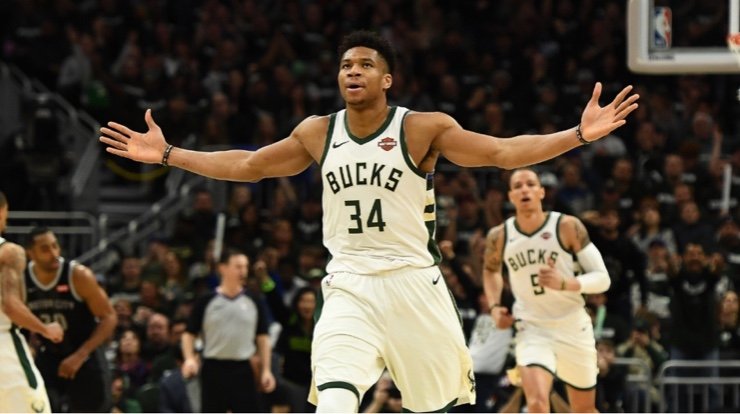 ---
SteemSports Presenter:
@dwin0603
---
SteemSports Editor:
@scottybuckets
---
For our Eastern Conference NBA playoff predictions, we've got the Philadelphia 76ers as the first seed. Ben Simmons is gonna really have a breakout season while Joel Embiid looks like he's lost a little bit of weight and hopefully he can stay fit for the entirety of this season. And if he can, he's arguably the best big man in the league. Then you've also got Tobias Harris and then obviously the guys that were added in Josh Richardson and Al Horford who just make this team even better. So, the Philadelphia 76ers will be the first seed in the Eastern Conference. They really had a great start until Ben Simmons got hurt where they end up getting consecutive losses. But now that Simmons is back, Sixers will be right back on track.
---
Then we've got the Milwaukee Bucks. We still think Giannis can improve on his game and obviously he was the MVP last season which means he's just gonna be even better but we do have the Bucks as the second seed. And then we've got the Boston Celtics as the third seed. I think Kemba Walker is a better fit for the Celtics than Kyrie Irving.
---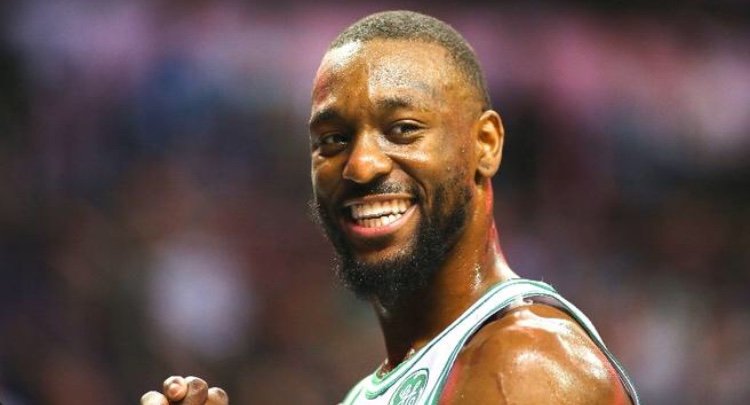 ---
It's going to be interesting to see who that second piece to actually lift for the Boston Celtics will be. It will probably be Jason Tatum but it'll be interesting to see if he can turn into an MVP type of player or even an all-star type of player because he's still pretty young but he does have the potential. But as of the moment, it looks like Jaylen Brown shines brighter than Tatum.
---
We've got the Miami Heat as the fourth seed. Heat fans would love to see the Heat finish as the fourth seed. Bring in another all-star possibly maybe Chris Paul down the line not sure but the Heat could do some work if they can get an all-star caliber player to pair up with Jimmy Butler and we can also see the development of Tyler Herro in his rookie year which will be very interesting.
---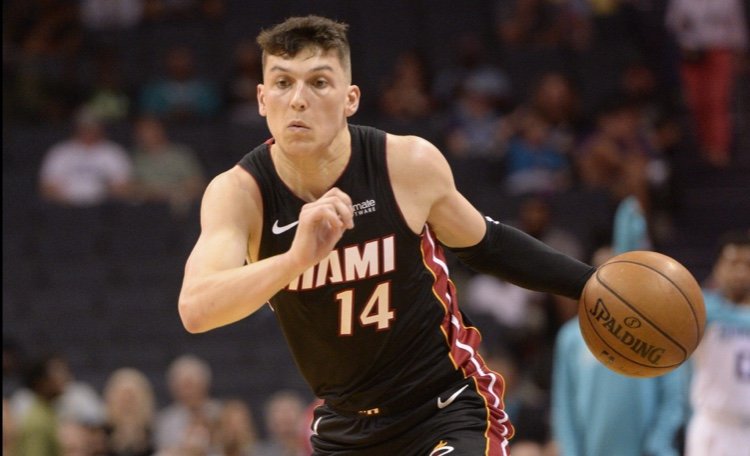 ---
We will put the defending champs Toronto Raptors to the fifth seed. They're still fine without Kawhi Leonard and Pascal Siakam looks promising. He has been their top scorer every single night. He's just getting better and the Raptors are still battling for contention. The Brooklyn Nets will be our sixth seed with Kyrie Irving putting on a show every night with the help of decent role players like Caris LeVert and Spencer Dinwiddie.
---
Then, we will end it putting the Indiana Pacers at the 7th seed and the Orlando Magic as the 8th. And obviously the Detroit Pistons miss out. They were in the playoffs last year. Blake Griffin is missing too many games. He has to be consistently healthy. That's really being his biggest flaw throughout his career. Just hasn't really been able to stay healthy. So we've got the Pistons missing out as well as the Bulls, the Hawks, the Hornets, the Wizards, and the Cavaliers. And obviously the New York Knicks.
---
Thank you for following
@steemsports
and you can find me
@dwin0603
---

---

---
**Disclaimer:**
This is a
@steemvoter
subscription payment post. Thank you to Steemvoter customers for allowing us to use your Steem accounts to upvote this post by virtue of your free subscription to the Steemvoter.com curation automation service.
@steemvoter
is proudly a
@buildteam
subsidiary and sister project to
@dlease
,
@tokenbb
,
@ginabot
,
@steemsports
.
@steemsports-es
and
@minnowbooster
.
---
**BURNPOST:**
This is a 20% Steem burnpost by setting
@null
as beneficiary.