⏰ Last call to join the action! 50 STEEM TO WIN IN SCREEN-WIN CONTEST! 💰💰💰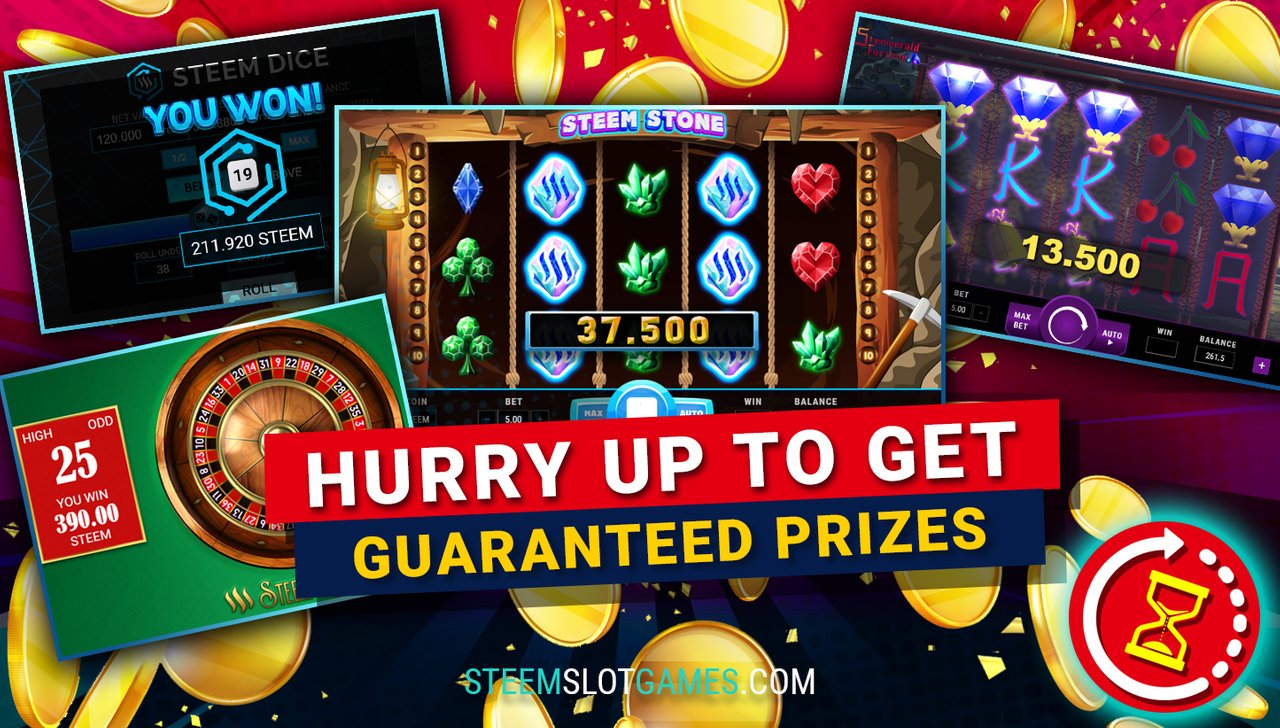 Players! Only 24H left to take part in the game! ⏰



We have 50 STEEM in the prize pool! 💰

Basicaly all you need to do is...





... to get some EXTRA STEEM! 💸 😉
👉 How to win guaranteed prizes? 🎁
1. Go to a CONTEST POST

Add a screenshot with your WIN in one of the games on SteemSlotGames.com (demo versions are also allowed)

Resteem a CONTEST POST

Click on the picture to visit contest post ⤵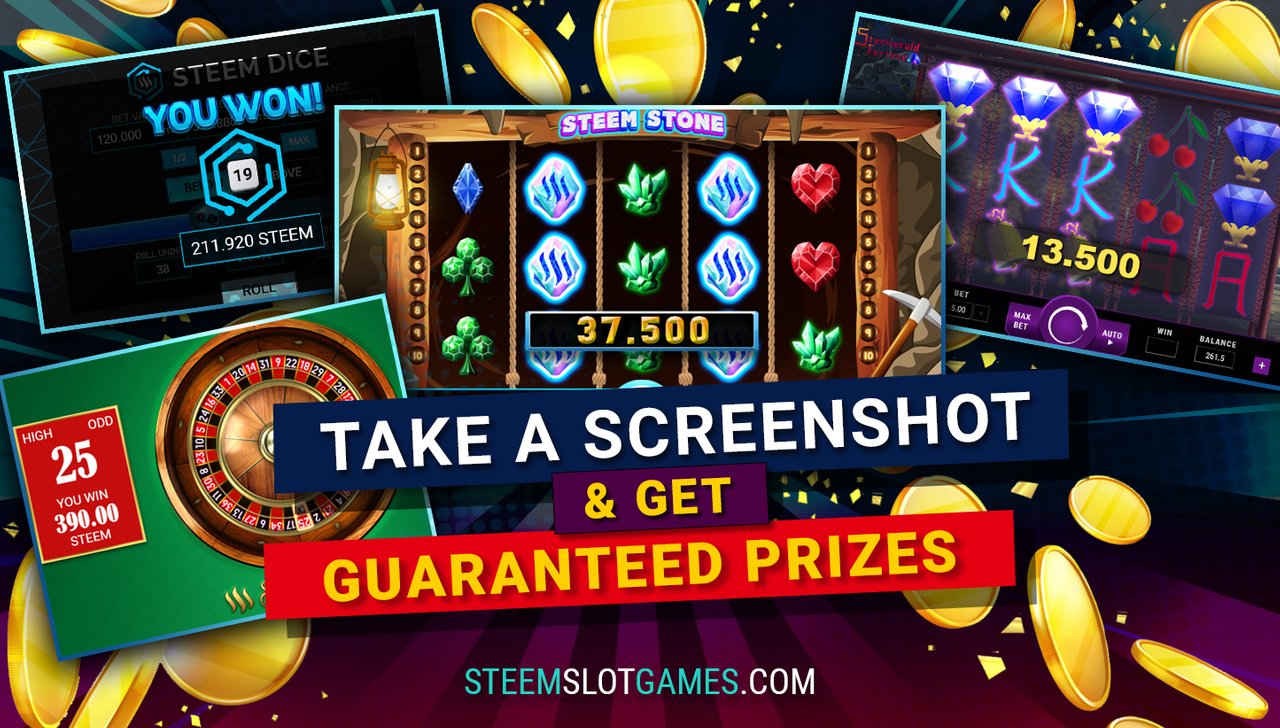 👉 Click on the link to get more details
💸💸💸
Are you already posted your entry? 😎

🍀 Test your luck in American BlackJack! 🍀

Are you new in the game? 😎
Visit the "How to play" tab and join the action! ⤵






SSG.com is the first random games platform using ONLY Steem Blockchain and STEEM token!
All of our games are fair, fully random and easy to play!

To provide our players with the maximum level of security the login is possible through SteemConnect. Thanks to this all your keys are encrypted on your cookie file and they remain 100% private. You can learn more about safety and rules of the game in "How to Play" tab.

Please remember to always play responsibly and to deposit only the amount of STEEM that will make the game only an entertainment.