🔥 24 256 STEEM PAID OUT TO THE PLAYERS and new record in 1 SPIN! 🔥 WEEKLY REPORT from SteemSlotGames.com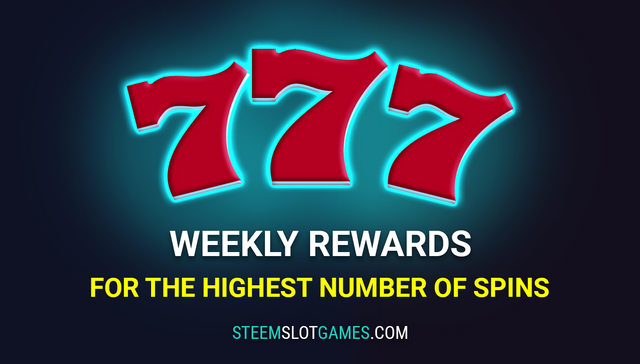 It was a crazy week at SteemSlotGames.com!🤩
Check out who won the ⭐REWARDS OF THE WEEK!⭐
Players you are amazing!
Check out the numbers you generated on the platform only this week (10.06.19 - 16.06.19)!

🔷 Total number of spins - 28 814

🔷 Biggest win in one spin - 540 STEEM (🔥 bet value: 1 STEEM)

🔷 Total rewards paid out - 24 256 STEEMSTEEM

We have also prepared a SPECIAL REWARDS for the players who made the highest number of spins this week!
⭐ The REWARDS OF THE WEEK will recive:



🥇 @jwolf - 10 705 spins - 10 STEEM

🥈 @manusamlive - 4 068 spins - 5 STEEM

🥉 @lorfoftruth - 3 126 spins - 3 STEEM

Rewards have already been sent to your game account on SteemSlotGames.com!
Congrats & keep spinning! 👍😎
You want to win rewards next week?

Try to dig up some SteemStones to get more spins! 🤠⛏💎





Click on the link below and check out our new game! ⤵








SteemSlotGames.com is the first slot games platform based on the Steem Blockchain!
To provide our players the maximum level of security the login is possible through SteemConnect. Thanks to this all your keys are encrypted on your cookie file and they remains 100% private. You can learn more about safety and rules of the game on
www.steemslotgames.com
in "How to Play" tab.