LIST of LISTS - Share your lists and get Curated with SBI
LISTS
The ability to organize Steem users into lists has been out for about a week now and we thought we'd see how people are utilizing the new feature. Let's see who's been using the feature.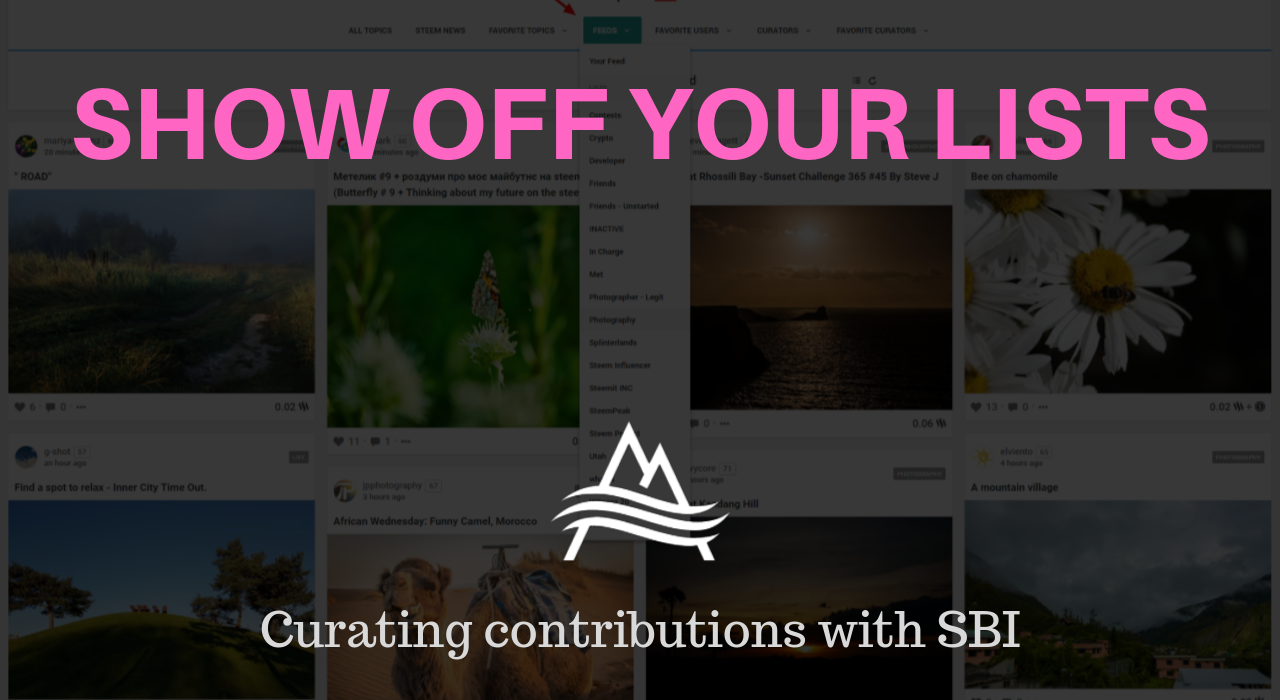 I wrote about my idea for Inactive list over on my personal blog
But here's some info about why lists are awesome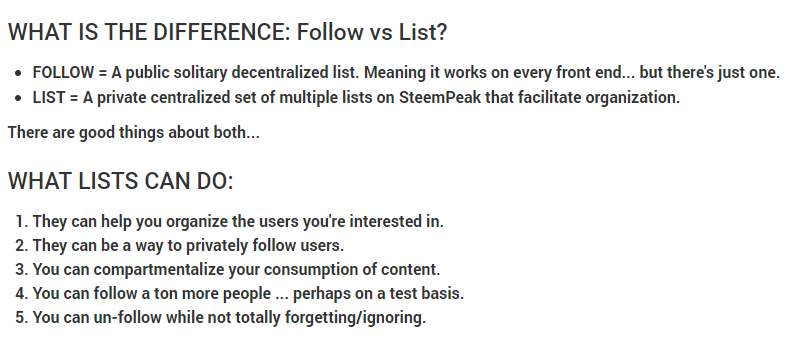 SHARE YOUR LISTS - EARN SBI
Either myself (@jarvie) or @steempeak will reward your contribution with SBI
So I wanna see all the cool list ideas.
Either write your list of lists in the comments
Screenshot your lists and put it in the comments
Or you could do a post about your lists and maybe provide additional value to your followers
---
MY LISTS SO FAR:
Here's some of the lists I've been working with.
Some I've worked on more than others.
I suppose some of the lists only make sense to me... and that's fine because they're private lists anyway.
I find that when I go look at the feeds in explore I tend to enjoy quickly checking out if anything has happened on the top witnesses or what I call influencers which are a lot of the witnesses and people more closely connected to what I need to know running steempeak and then friends feeds and then I'll go look at photography and do some curating. Or if I want to see what's going on with other projects I can go to that list.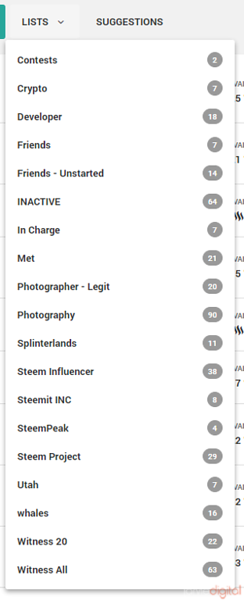 But if you wanna share your lists I think that would help a lot of people have some creative ideas about what to do.

TIP: ADDING A USER TO A LIST
Good place to share some tips about using lists. There are multiple ways to add a user to a list.
OPTION 1: On the profile for the user


---
OPTION 2: On the post 3 dot menu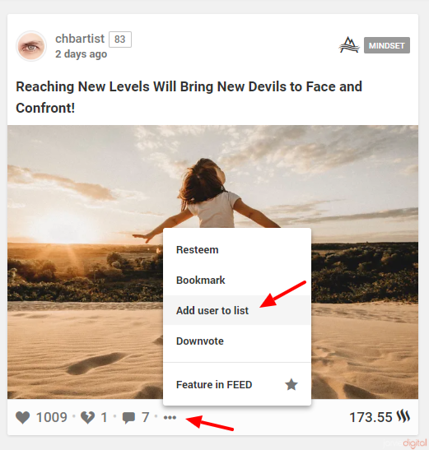 ---
OPTION 3: inside of connections



SHARE YOUR LIST OF LISTS
Do a screenshot of your lists I (@jarvie) will personally reward at least 10 of them.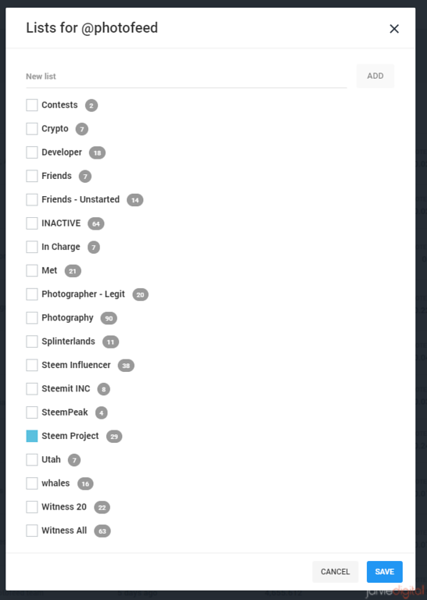 What is SBI?
You can learn about all the 3rd parties we integrate here: https://steempeak.com/me/services
It's a way to sponsor a user and both parties get a small upvote for life.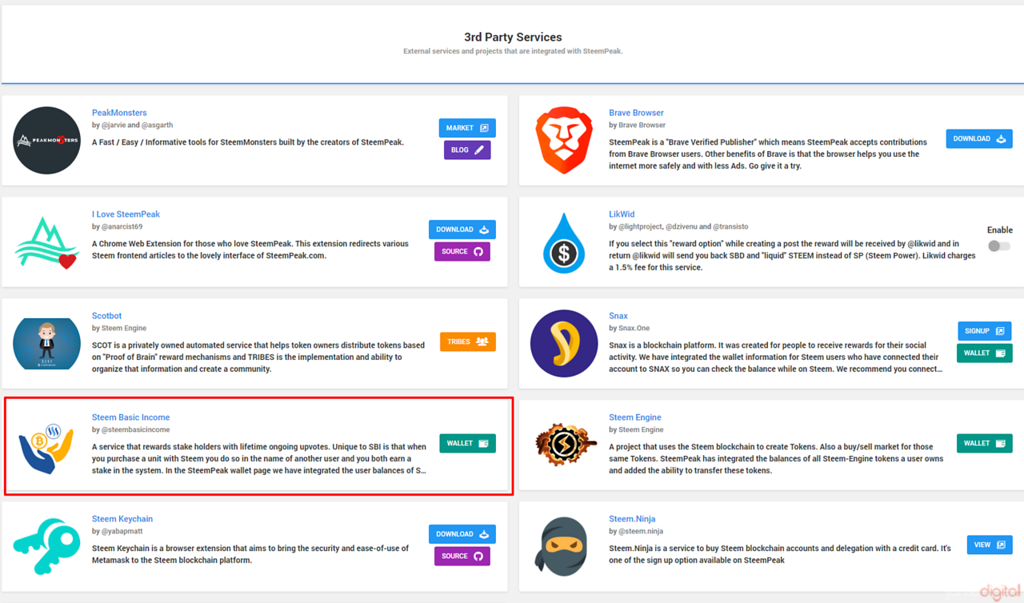 WITNESS
Now's probably a nice time to remind you that we run a witness server to help process the blocks for the Steem Blockchain. You can vote for our witness so we are in a position to process more of them.
Vote on out profile page: @steempeak
Vote on the witness page: https://steempeak.com/witnesses


This works for all witnesses BTW
Using Keychain: You just have to click and approve the transaction
Using SteemConnect: You'll need access to copy paste the Active Key at least.