Dec 2: Building A Snowman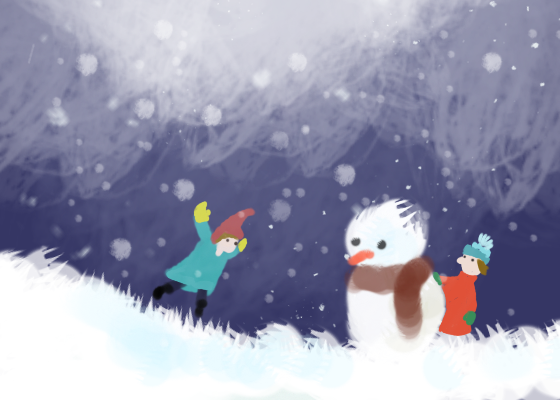 Building A Snowman
Hello Steemians and Cabalens,
A snow man is something I may never see or build because we don't have winter here but allow me to show you my art with a snowman. I joined the advent challenge 2019 activity which is a drawing challenge using the given daily prompts. It will end on Christmas day. Too bad I missed yesterday's post so I start today December 02. Building a snow man is the theme today.
My winter scene uses deep blues against white and big swirls of snow falling. Then I added two images building the snow man. I used a red scarf and a carrot for the nose which is quite common I think. When everything around is covered in white that will start to look magical. Clean bright and white.
Thank you for dropping by. Thanks @theithei for the drawing prompts. If you want to participate here is the link
https://esteem.app/adventchallenge2019/@theithei/advent-drawing-challenge-2019-announcement