Gridcoin Mining: Status for CW02
Hi everyone!
Last week my computers were generating 37,022 BOINC credit points, with both computers being online most of the time. The majority of the points were coming from the World Community Grid initiative (67%) while the other 33% of the points were awarded for my contribution to the [email protected] project.
World Community Grid was my main runner for the last months, as this project was heavily rewarded by Byteball (yes, double reward). Unfortunate, this is not true anymore, and starting with January, I noticed that the rewards are much smaller. I will spend some time to understand the new numbers, and I will update you with my next weekly report.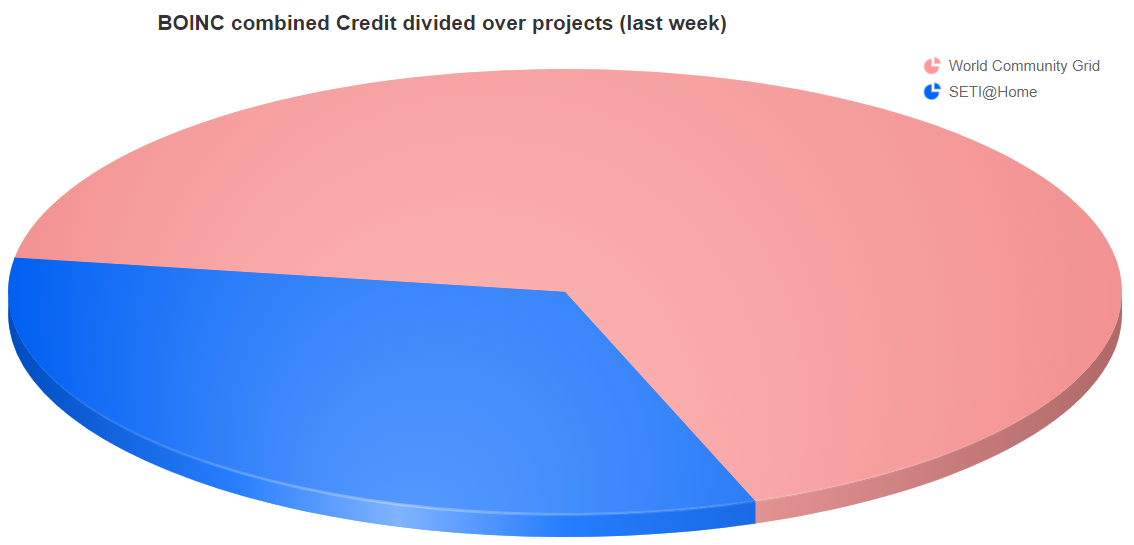 My wallet did not stake for the last five weeks and my amount remains more of less constant (currently at 7,074.14 GRCs).
Stay focused, stay productive!
Don't be shy, quality comments will be rewarded!
Posted using Partiko Android