3 Days Left to get 17% HUNT Bonus at IDCM
As we announced, our sales at IDCM has reached over 100% in just 3 mins.
(We recorded the event with a stopwatch to monitor our sales)
IDCM sales will continue to run until March 18th even though it has already reached over 100%
The sales with IDCM has been upsized to 200%, so you can still buy tokens. You will still get the 17% bonus if you participate in the IEO via IDCM (it's already over 120% now!!)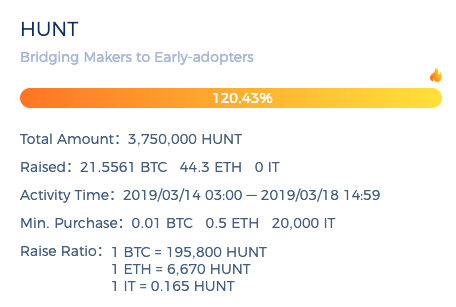 Participate in the IEO now - https://www.idcmkorea.io/coinsale/home
You can participate via Mobile
IDCM was updated yesterday to support the mobile version for IEO participants. We asked them to make a mobile version because there are many Steemians who only use the mobile phone, and IDCM updated this for us right away. Thanks so much to the IDCM Korea team.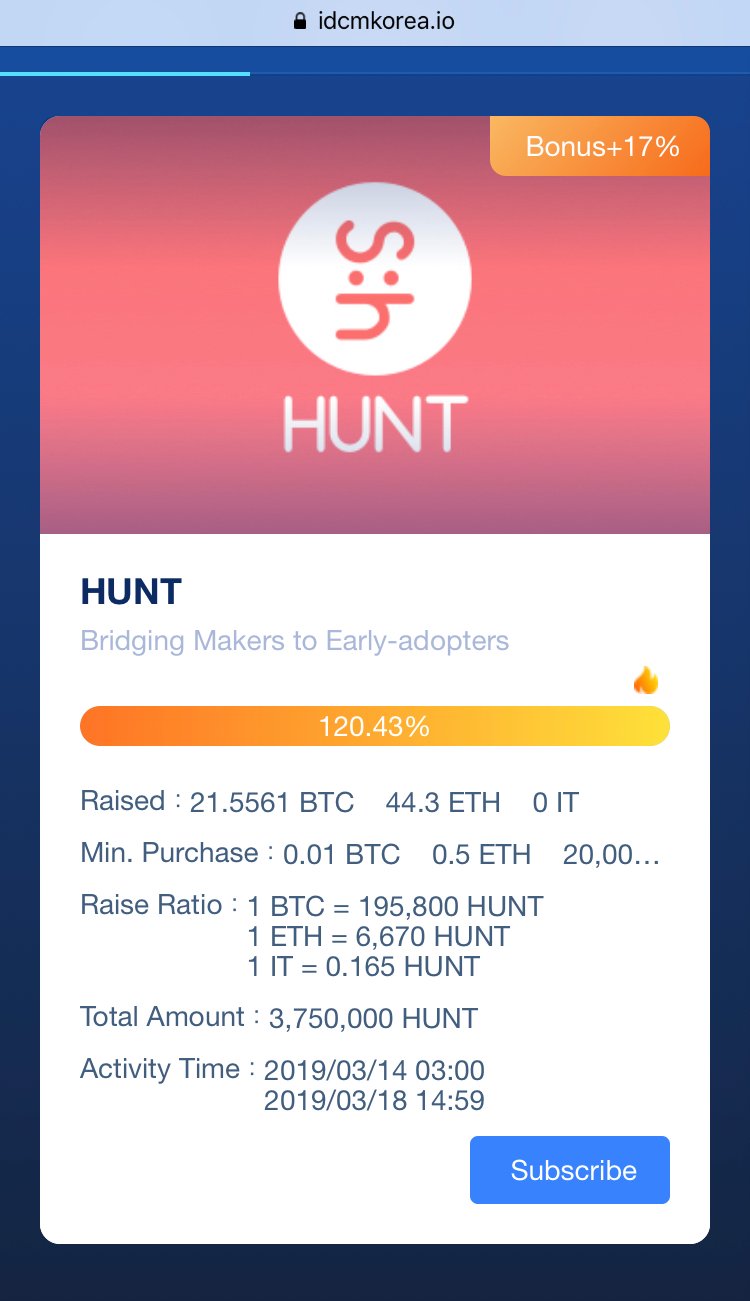 IDCM's average bonus rate is the highest - 17%
As we mentioned, we are planning to run some more IEOs, but IDCM's average bonus rate is the highest. If you're interested in purchasing HUNT token please check out the 17% bonus deal.
Participate in the IEO now - https://www.idcmkorea.io/coinsale/home