Witness update #4 – An apology and @steemcommunity update
Empowering Curators, Community Leaders, and Minnows. Valuing engagement and positive interactions.
In this update:
An apology for the 'Exclusion/Blacklist checker' detailed in the previous update
Server update to v0.19.5
Witness Rank
Follows and votes given by @steemcommunity
Future plans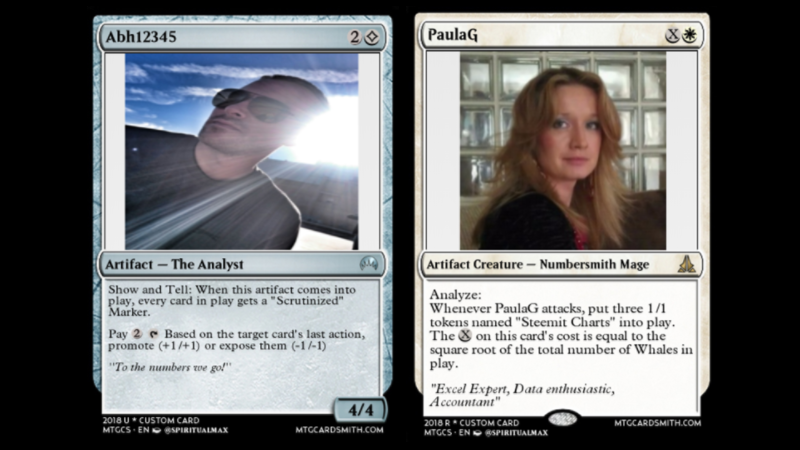 ---
Welcome to the 4th post from the @steemcommunity witness.
If you are visiting our page for the first time and would like to find out more about our project, please take a look at our initial contribution:
Introducing @steemcommunity - A Witness Project by @abh12345 and @paulag
We would like to begin by sincerely thanking everyone for the early support that we have had via comments and votes for our witness.
Thank you!

An apology for the 'Exclusion/Blacklist checker'
Dear all
Please accept our sincere apology for the production of an 'Exclusion list/Blacklist as detailed in the previous update.
Our approach to this lacked thought and input from the community, and for this we are sorry. In hindsight, we can appreciate how angry and frustrated you are given the consequences of our actions and take full responsibility for this.
Please be assured that the list was not used to ignore/unfollow/downvote a single account, and has been destroyed.
Yours sincerely, Asher and Paula.
---
Server update to v0.19.5
Last week, ourselves and other witnesses had a scare when the Steem Blockchain froze following actions described here by @holger80. A fix was quickly released and our server was patched to the latest Steem version - v0.19.5. Unfortunately, this event happened during the night on our timezone, and we missed 5 blocks during the downtime.
---
Witness Rank
At the time of writing, we are placed at 'Active Rank' #84. This is a small climb on our position around a month ago (89), but we are very happy with progress so far.
@steemcommunity currently votes via proxy to @abh12345, which holds almost 800 MVESTS. This is around the 30th largest vote on the Steem blockchain and aims to support a variety of witnesses, from core technical knowledge, development, and community.
---
The @steemcommunity account is relatively small at present, but we hope in time it will grow steadily.
The aim of the account is to support community accounts, and the articles that are resteemed by these accounts. Voting continues to take place on and ad-hoc basis and is 100% manual.
Please let us know if you run a community account and would like a Follow by @steemcommunity.
---
Delegations / Donations
@steemcommunity currently delegates to (via @abh12345 and @paulag) @actifit, @comedyopenmic, @curie, @dustsweeper, @friendsofgondor, @ivoted, @minnowsupport, @spaminator, @utopian-io, @youarehope, and a host of smaller personal accounts - and we do this without fee.
@adollaraday, a project by @pennsif, is also supported with a weekly donation of 7 SBD.
We hope to give more and expand this list as time goes by.
---
Future Plans
Over the coming weeks, we are aiming to produce a plan to try and tackle one of the main 'issues' Steem has at present, user retention.
We are also planning a contest to create images for @steemcommunity's banner and icon, which will of course involve prizes for the winners.
More on both of these soon!
---
Thanks again for your kind support and for your time today,
Asher @abh12345 and Paula @paulag.

Useful links
Steemitguide: What is a Exactly is a STEEM Witness and why every User should Vote
Seriously, what is a STEEM witness? Why should I care? How do I become one? (Answer)
(Including #blockchainbi and #culturevulture)