UPDATE OF STEEMCHURCH INTERNATIONAL MINISTRY| 08-20-2019
WELCOME TO THE STEEMCHURCH INTERNATIONAL MINISTRY BLOG
The most relevant news of the church available to all our followers.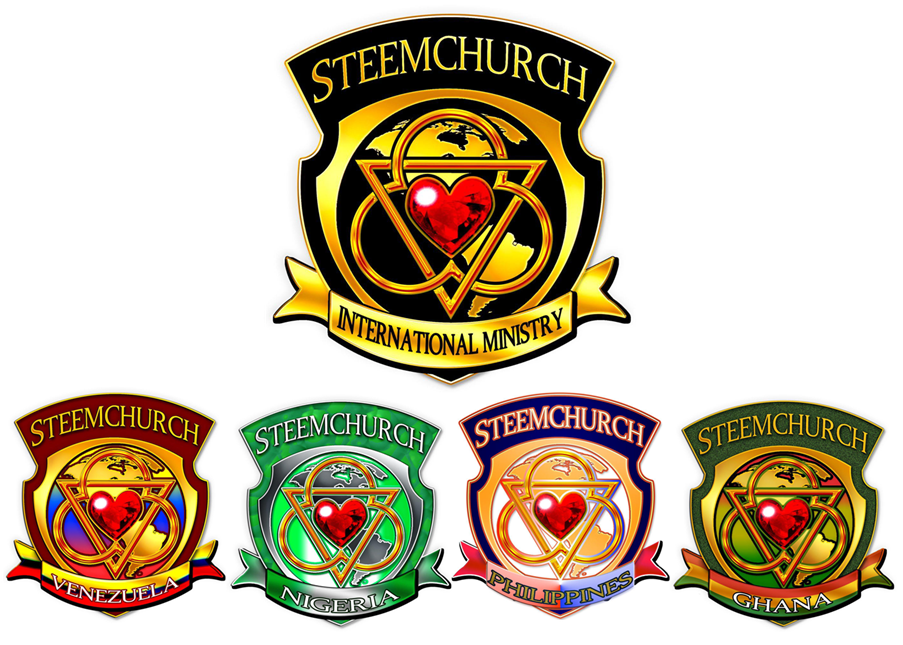 We enter a phase of profound transformation to consolidate the foundations of @steemchurch, we know that the work will not be easy, where each of us must contribute the best as individuals and followers of Christ to improve society.
In a time of waiting, of sowing, of unexpected events the church continues its journey towards its prophetic destiny, every day God through his word gives us strategies and divine knowledge, in a broken world, full of chaos, hopelessness and heartbreak , the body of Christ will do nothing but place all his work to change the history of many.
There are many plans and projects to execute, some are starting, others waiting for the right moment, there are also a series of actions that will be taken to restore the community in general. Among them, we will focus on church membership, there is a certain degree of responsibility with steemchurch and its parishes, we are the representation of Christ on earth, and our work must be with excellence, the idea of membership lies exclusively in integrating the faithful to the organizational structure of Steemchurch, and that they be prepared in the areas that correspond to generate a multiplier effect in the administration of communities.
Under no circumstances will we be closing the doors to any individual who wishes to share their life experiences with us, but we will have a share of responsibility for each soul that is incorporated here, as well as in the local church we have mentors, likewise it will be established in the platform, from there, the role of deacons.
Looking forward to the changes that will come with the release of Hardfork 21 next week.After this we will begin a new challenge, for the inclusion of the masses in our community.One of the important things in the consolidation of the community is the loyalty of its users, so the work will become more effective when we cover part of a Christian society that understands this global task of taking Christianity to a new level, providing the necessary tools to carry out the great commission of recent times.
We have said it on several occasions, Steemchurch is not a charity house, it is a life project, which seeks to empower the family to conquer communities, cities, and nations through the love of Jesus.If you are part of this church, you should know that your mission is to contribute and support the growth of the church, who is faithful in what little God will place in much.
Some changes have been made to the work methodology, which will be defined in the next update.
With nothing else to add at the moment, we give way to the best blogs of the last 15 days.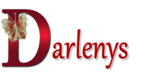 Steemchurch Telos
We continue advancing in the expansion towards the Telos platform, daily we enter people in this blockchain, where we also have our token Beatitude Heart.
If you are a new user of our community or have not entered Telos, you can do so through the following form.
https://goo.gl/forms/TOJ4cCDiMT4KlM0g2
To support the entry, download and interaction in Telos, the telegram channel is enabled:
Telegram: https://t.me/joinchat/JfcYQRZKH3Fu0M9kIzcjjw
---
---
News Telos
REX staking is up and running! Expect 20-30%pa - with zero inflation in Telos tokens.
---
---
Steemchurch
STEEMCHURCH MINISTRY INTERNATIONAL: ADMINISTRATIVE MANAGEMENT REPORT (08-08-2019)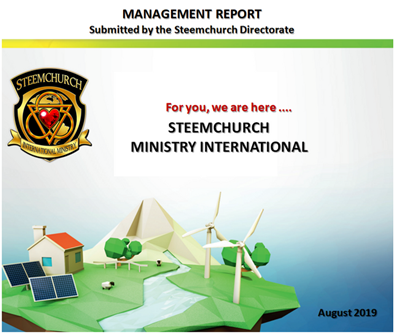 https://steemit.com/steemchurch/@steemchurch/steemchurch-ministry-international-administrative-management-report-08-08-2019
---
---
@sc-v
BLOG#30:INAUGURATION OF THE VACATION PLAN: CHILDREN FOR FREEDOM 2019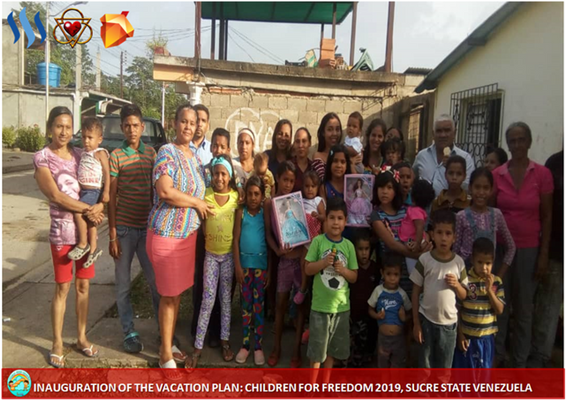 https://steemit.com/steemchurch/@sc-v/blog30inaugurationofthevacationplanchildrenforfreedom2019-6lqnwe44ts
---
---
@sc-g
To Mankind, There Are Unseen Behaviors, But To God Everything Has Been Revealed.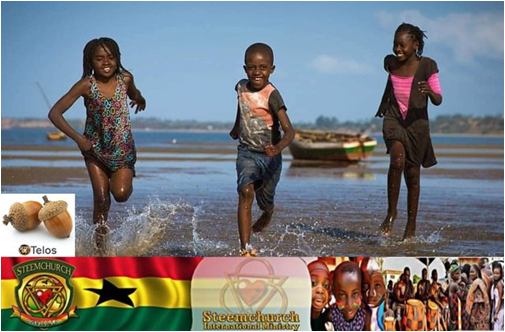 https://steemit.com/steemchurch/@sc-g/to-mankind-there-are-unseen-behaviors-but-to-god-everything-has-been-revealed
---
---
@sc-philippines
Thoughts of a Missionary- Setting the Captive Free STEEM CHURCH PHILIPPINES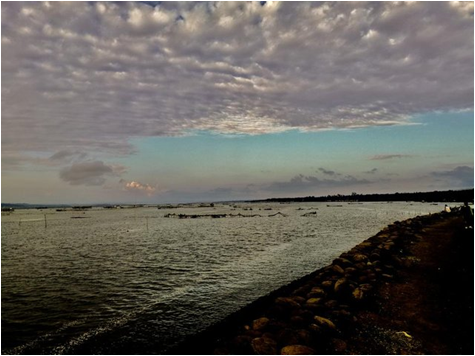 https://steemit.com/steemchurch/@sc-philippines/thoughts-of-a-missionary-setting-the-captive-free-steem-church-philippines
---
---
@sc-n
Welcoming a Missionary brother - @Atese to the Sc-n Community | Account Created using INVITE Token on Steem-Engine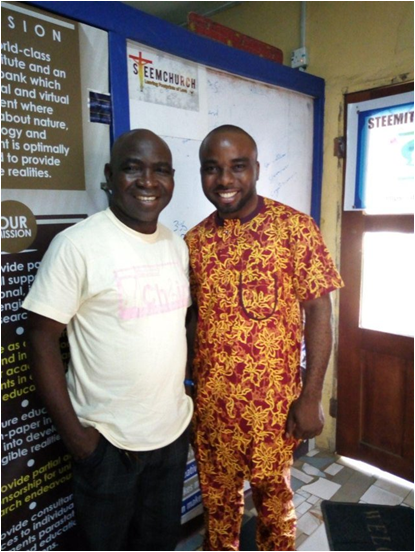 https://steemit.com/steemchurch/@sc-n/welcoming-a-missionary-brother-atese-to-the-sc-n-community-or-account-created-using-invite-token-on-steem-engine
---
---
@darlenys01
BUILDER OF GOD'S PLANS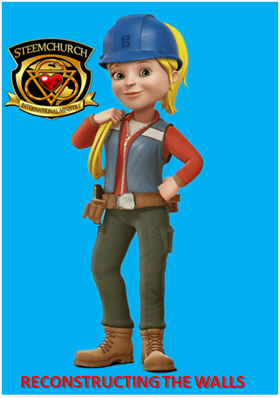 https://steemit.com/steemchurch/@darlenys01/builder-of-god-s-plans
---
---
@jackmiller
Steemchurch & It's Activities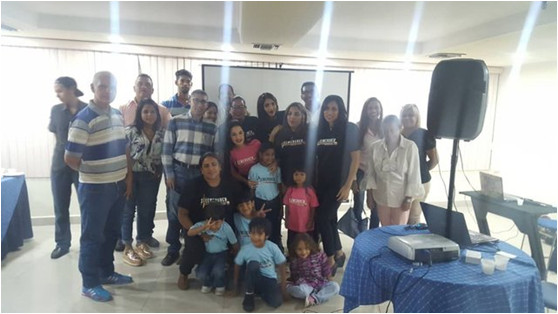 https://steemit.com/steemchurch/@jackmiller/steemchurch-and-it-s-activities
---
---
@maxdevalue
THE REWARD OF YOUR LABOR OF LOVE || GOLDEN CENSER CHALLENGE #6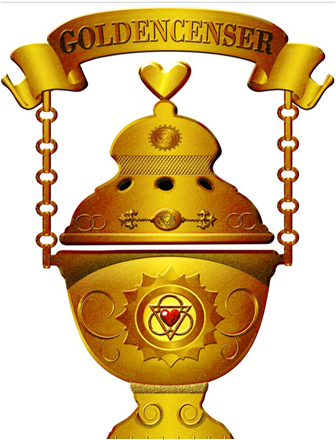 https://steemit.com/goldencenserchallenge/@gloriouskids/the-reward-of-your-labor-of-love-or-or-golden-censer-challenge-6
---
---
@ricci01
Why want to destroy your church!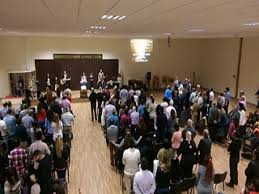 https://steemit.com/sc-v/@ricci01/por-que-querer-destruir-tu-iglesia
---
---
@tomlee
#STEEMCHURCH
TELOS: BUY AND SELL TLOS & HEARTS ON NEWDEX EXCHANGE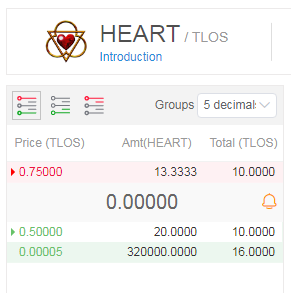 https://steemit.com/steemchurch/@tomlee/steemchurch-telos-buy-and-sell-tlos-and-hearts-on-newdex-exchange
---
---
@martins-steem
Establish The Perfect Unity Among All People.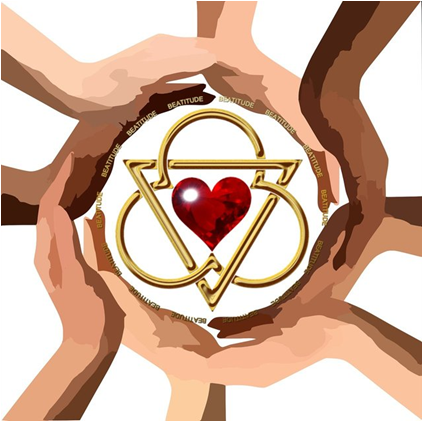 https://steemit.com/steemchurch/@martins-steem/establish-the-perfect-unity-among-all-people
---
---
@abiye
Agricultural development in Nigeria.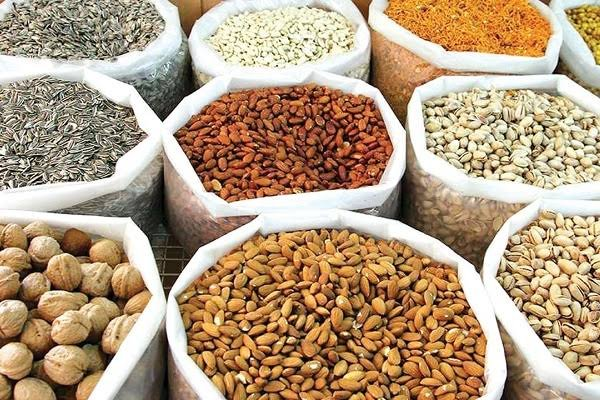 https://steemit.com/farms/@abiye/agricultural-development-in-nigeria
---
---
FEATURED BLOG:
https://steemit.com/steemchurch/@steemchurch/steemchurch-ministry-international-administrative-management-report-08-08-2019
TOTAL VOTES: 205
---
---
Remember to follow our accounts and the leaders of the parishes:
@sirknight: Founder of Steemchurch
@darlenys01: Apostle of Steemchurch
@ricci01: leader of @sc-v
@Uyobong: Leader of @sc-n
@biggsam: Leader of @sc-g
@mhm-philippines: Leader of @sc-philippines
We wish that all people who wish to know about our church can enjoy all the valuable content that is daily in the steemchurch or any of its parishes, get updated information and can participate at any time with a broad vision of our objective.
What can we do to help?
Changes can be made in everyday life - at home, in work and in the community-, supporting farmers or
local markets and making sustainable decisions on the feeding, supporting good nutrition for all and struggling
against the waste of food.
IMPORTANT STEPS
Work together
Ensure effective citizen participation, improve coordination mechanisms, facilitate dialogue.
Reduce the costs of malnutrition
Improve access to nutrition and nutrition education, protect children and ensure that adults have what they need to live healthy and productive lives.
Partner with the academic field
Build strategic alliances with academic institutions and research, generating information to face the challenges of life.
Reference: FAO
---
---
THANK YOU TO ALL WHO WRITE EVERY DAY IN OUR COMMUNITY!
We thank all those people who have contributed to our community to grow @pennsif, @luppers, @redes, @hanshotfirst, @theycallmedan, @redpalestino, @wilx, @curatorhulk, @ripperone,@penguinpablo,@newhope,@jackmiller.
EXPRESS THE LOVE OF JESUS THROUGH: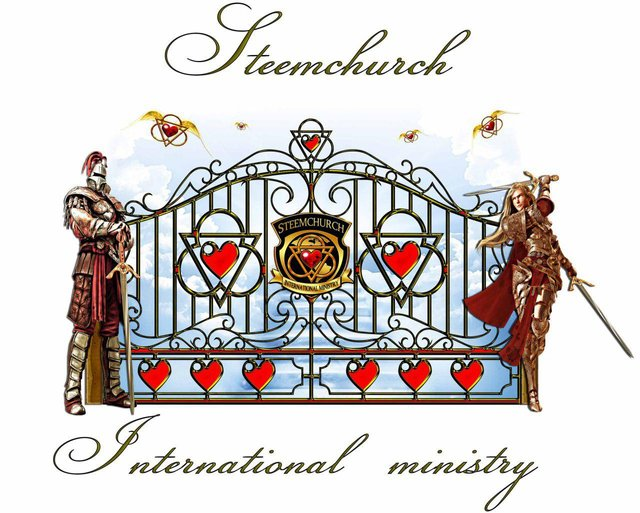 ---
---
Each time you support with some delegation you will be collaborating with the feeding, education of thousands of children, the restoration of the family, and the promotion of blockchain technology in the world
50 SP| 100 SP|200 SP|500 SP|1000 SP|2000 SP|5000 SP