Crypto news 2018/11/09: research shows blockchain market in agriculture and food will reach $1.4 billion in 2028
1. Research: The blockchain market in agriculture and food will reach $1.4 billion in 2028
According to a report by Globenewswire, a study by ResearchAndMarkets.com shows that by 2028, the global blockchain application market for agriculture and food is expected to reach $1.4 billion.
image source:ICTworks.org
2. EOS proposal to change TARGET_BLOCK_CPU_USAGE_PCT to30% passed
According to IMEOS, the EOS Authority proposal for CPU changes has been passed. The proposal is to change the current value of target_block_cpu_usage_pct from 2000 (20%) to 3000 (30%). The proposal has been tested on CryptoKylin Testnet and has been successful. Let the allocation algorithm take advantage of more node real resources. Previously, the proposal to change the current value of target_block_cpu_usage_pct from 1000 (10%) to 2000 (20%) has been passed, this time for the second time.
3. French fashion magazine will bring in cryptocurrency
According to WWD, the French fashion magazine L'OFFICIEL is developing a platform for cryptocurrency and blockchain support, creating a platform between magazines and readers and advertisers, in addition to creating "Taste Tokens," $100 million worth of which will be distributed to 500,000 people.
---
Sponsored ( Powered by dclick )
Here in my todays post you can see a wild grown flow...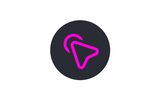 This posting was written via
dclick the Ads platform based on Steem Blockchain.