Pam Larimer Speaks Out
stan
71
9 months ago
Steemit
3 min read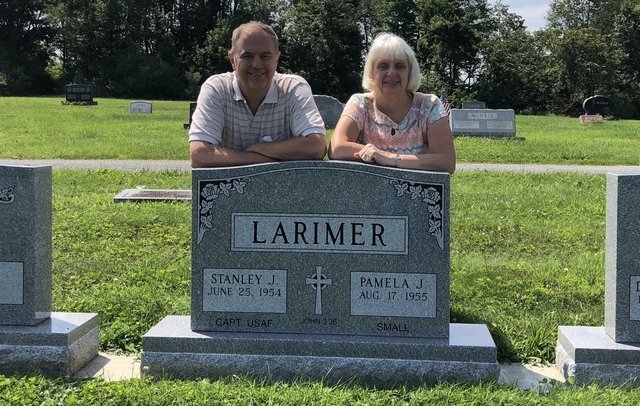 My lovely wife finally couldn't take it any more and offers up her take on the BEOS environment.
Dear FUDsters of Steemit, Telegram, and other members of the Crypto World,
I am the wife of Stan Larimer and today I am finally speaking out in defense of my husband, my son Dan, and those who have supported us, believed in us, and worked with us through thick in thin since 2013, but especially those that prayed with me since tragedy struck last October.
No one knows the personal story behind those in my family and what went into creating PTS and then BitShares. There has been blood, sweat, tears, joys, financial issues, software setbacks, family stress, legal challenges, scammers, and even death threats. There have been multiple people whom we have called friends, only to have them turn around and stab us in the back, lie, cheat, and even steal from us.
Through it all one thing I know, Stan has done everything in his power to make BitShares a success. He has worked tirelessly and traveled thousands and thousands of miles to promote Bitshares. Stan has done this with his deep faith in God to help him get through the bad and low times, even when BTS was only a 1/3 of a penny. Finally he came up with something that might work to bring BitShares back to life - BEOS.
Then tragedy struck on October 13th seven hours away from home and all of our family - Stan had a massive heart attack while with me at my uncle's funeral. He was dead for 15 minutes, put on life support for 4 weeks, and where I was told that he had a 10-20% chance of survival and if he did then there was a good possibility of brain damage and other disabilities. He spent 8 weeks in CTICU and ICU before being sent to acute rehab for 3 weeks to learn how to walk again and build up his other muscles. God was good and Stan survived and no brain damage - as far as I can tell.
Stan has come a long way in his recovery, but still has a long way to go. BEOS and friends like MichaelX and OnceUponATime have helped in his recovery - and of course our children, Dan and Scott, grandchildren, and prayers.
This negativity, false rumors, foul language, threats, and more are inappropriate and just dangerous to a man who has put his heart and soul into BitShares. Without Stan and our true friends nothing would be there for BTS and BROWNIE holders. I read and hear nothing but whiners and complainers about BEOS. When was the last time YOU FUDsters did something positive and new for any BTS and BROWNIE holders? When was the last time YOU put hundreds of thousands of dollars of your retirement savings into keeping BitShares alive and out of legal trouble? When was the last time YOU FUDsters risked your health traveling around the world to promote BitShares? When was the last time YOU came back from death to do something good for the BitShares community?
YOU FUDsters need to put up or shut up and do something good for the Community and stop bitching.
Stan's Wife, Pam
---
Don't mince words, Pam, tell 'em what you really think!
Proud hubby.